WEBSITE DESIGN AND DEVELOPMENT
Agri-Empresa Transload and Storage came to Fahrenheit in need of a web development prognosis and subsequent treatment plan. A subsidiary of Agri-Empresa LLC, ATS is an organization that provides transloading and inventory management services for multiple industries throughout Texas. As an emerging leader in their industry, ATS knew the importance of curating a quality digital presence, and we knew we were the right development agency for the job. We were tasked with reinvigorating a tired and outdated site that just wasn't engaging or informing prospective partners.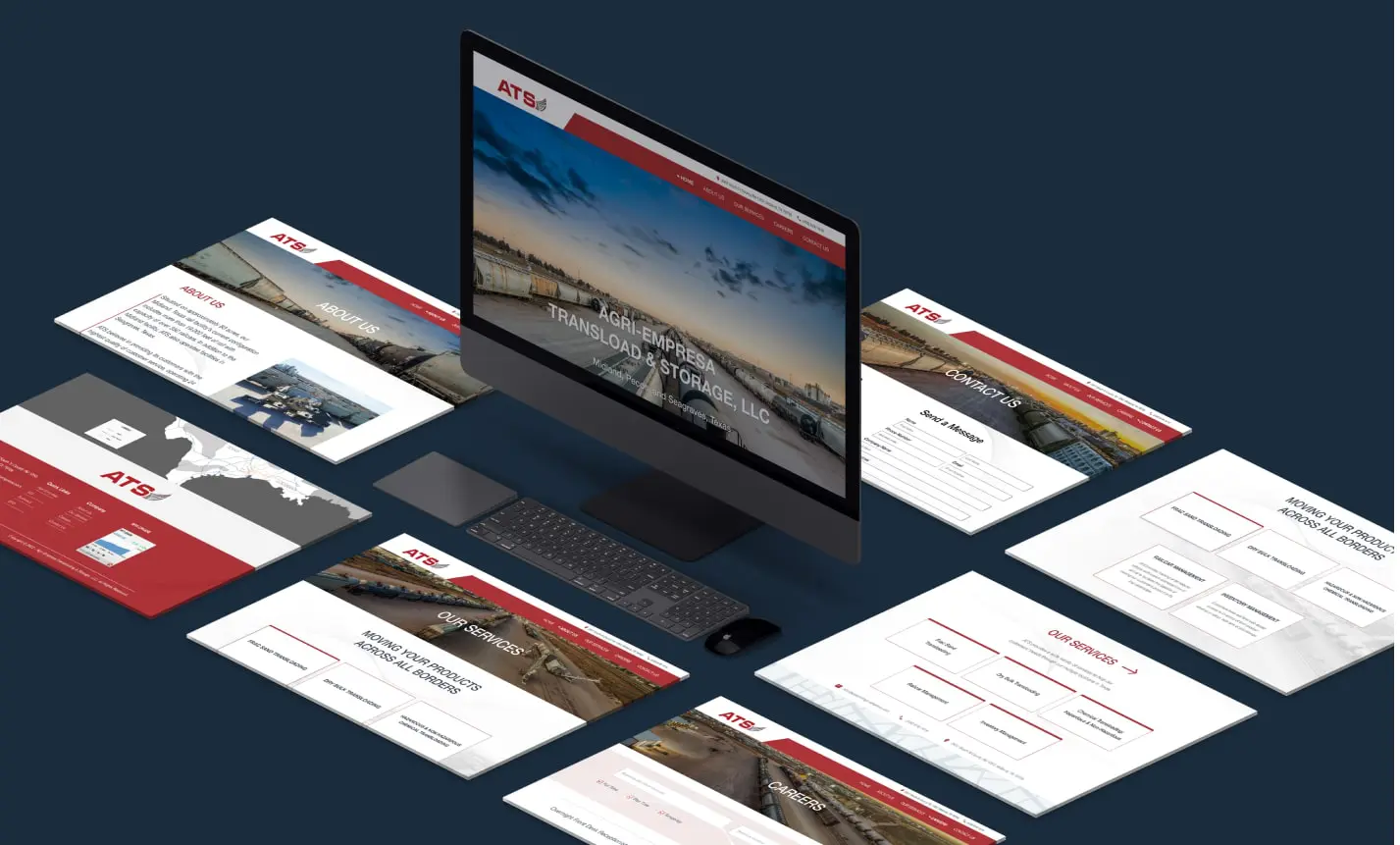 GOALS
Create a feature-rich & engaging homepage
Implement logical navigation through UI principles
Improve mobile responsiveness
Create a user-friendly careers page
Implement new contact forms for browsers
RESEARCH & PLANNING
ATS needed a sleek, informative, and navigable website that would allow browsers to easily locate and understand information on what ATS's core offerings are. Our team selected WordPress as the website medium due to our boundless expertise in PHP-based programming and the long-term flexibility it gives our clients. We wanted to create a website that was easily consumable, minimalistic, mobile-friendly, and built upon UI principles.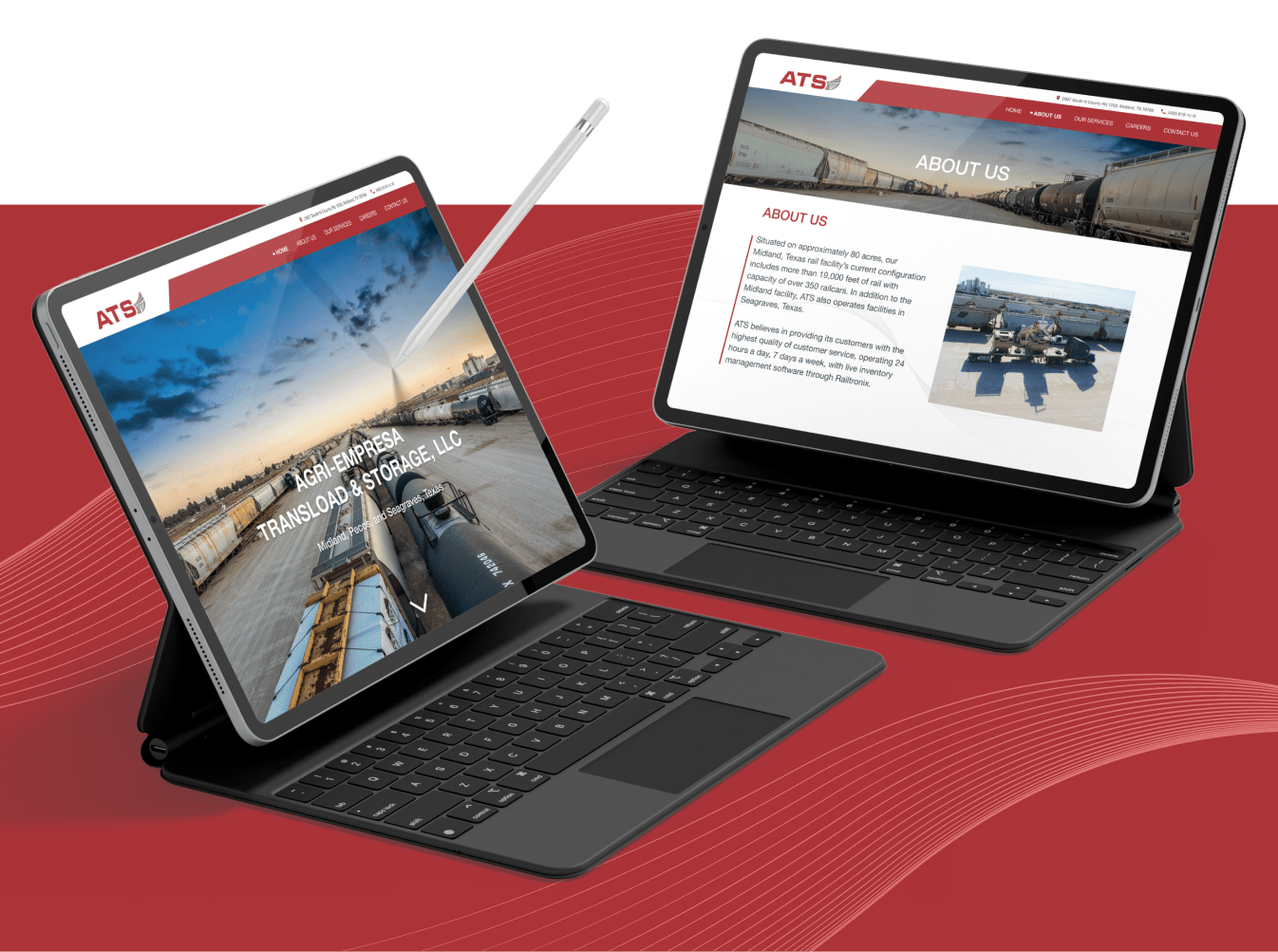 SOLUTIONS
Our web developers and designers collaborated to envisage a no-frills website that could clearly communicate ATS's services and allow for easy correspondence with potential hires and customers. We created low-friction and spam-proof contact forms as well as a robust careers page. Their homepage wasn't adequately intriguing, so we introduced novel imagery to uplift the brand image and engage browsers. Additionally, our developers improved their website's mobile responsiveness and ensured the new contact forms were optimized for viewing on any device.
We incorporated ATS's brand color palette and designed each block to remain cohesive in look and feel. We kept the design sparse and utilized adequate white space to remove any distractions from the essence of ATS's mission.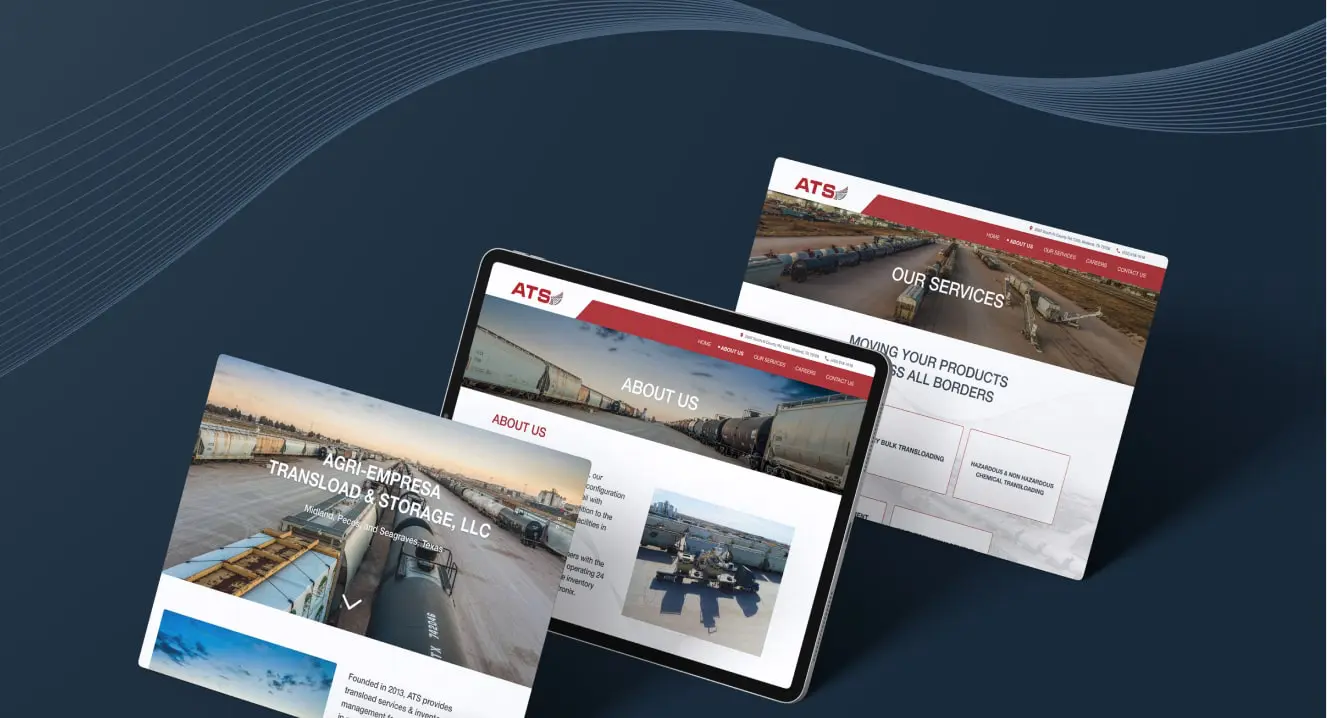 THE OUTCOME
The final product is a technically proficient, logical, and attractive website. We love exceeding our partners' expectations and ATS was no exception. Their new and improved digital digs will function to establish them as industry experts and ATS is sure to relish in its invigorated brand image and boosted business contacts for years to come.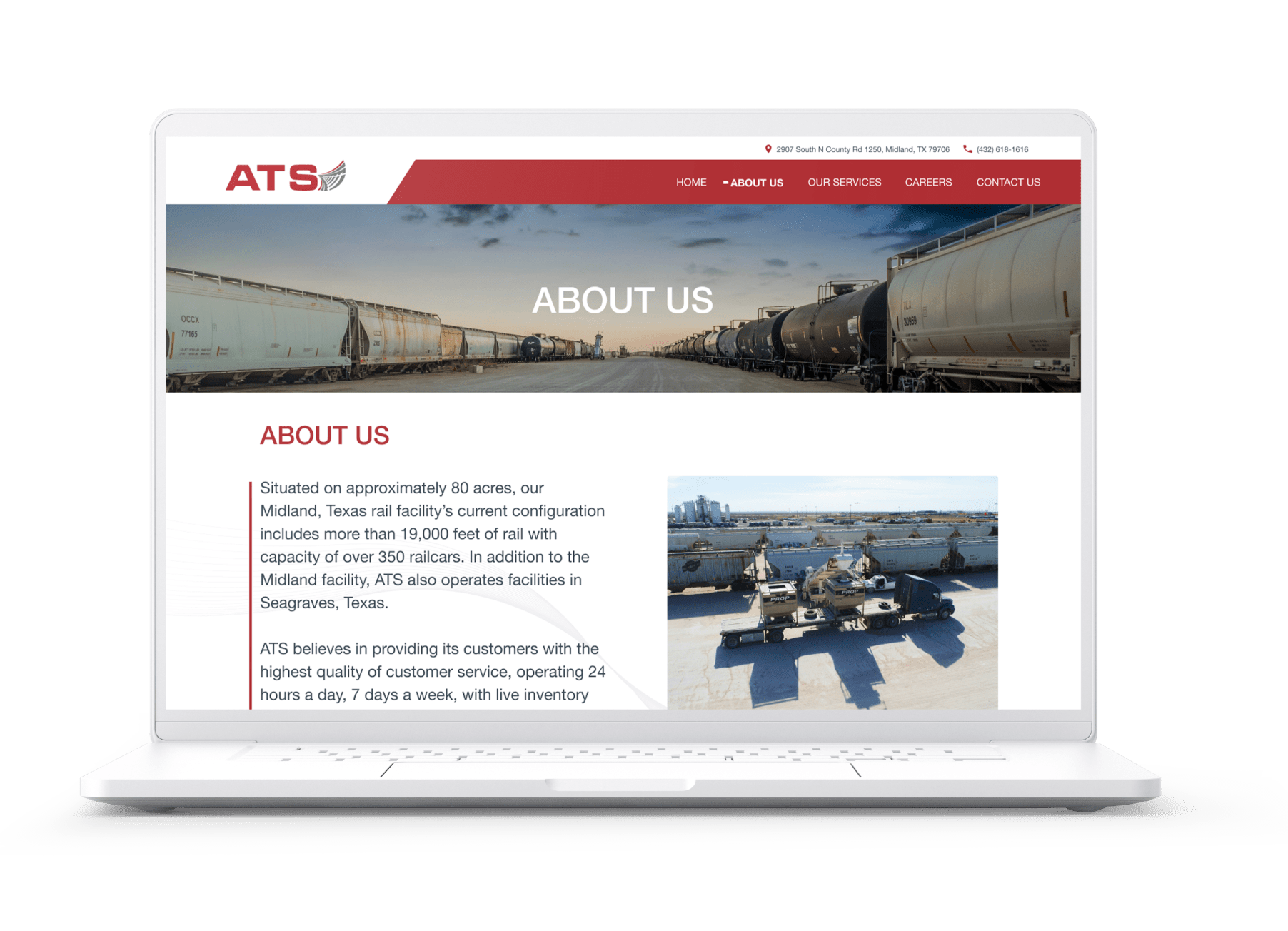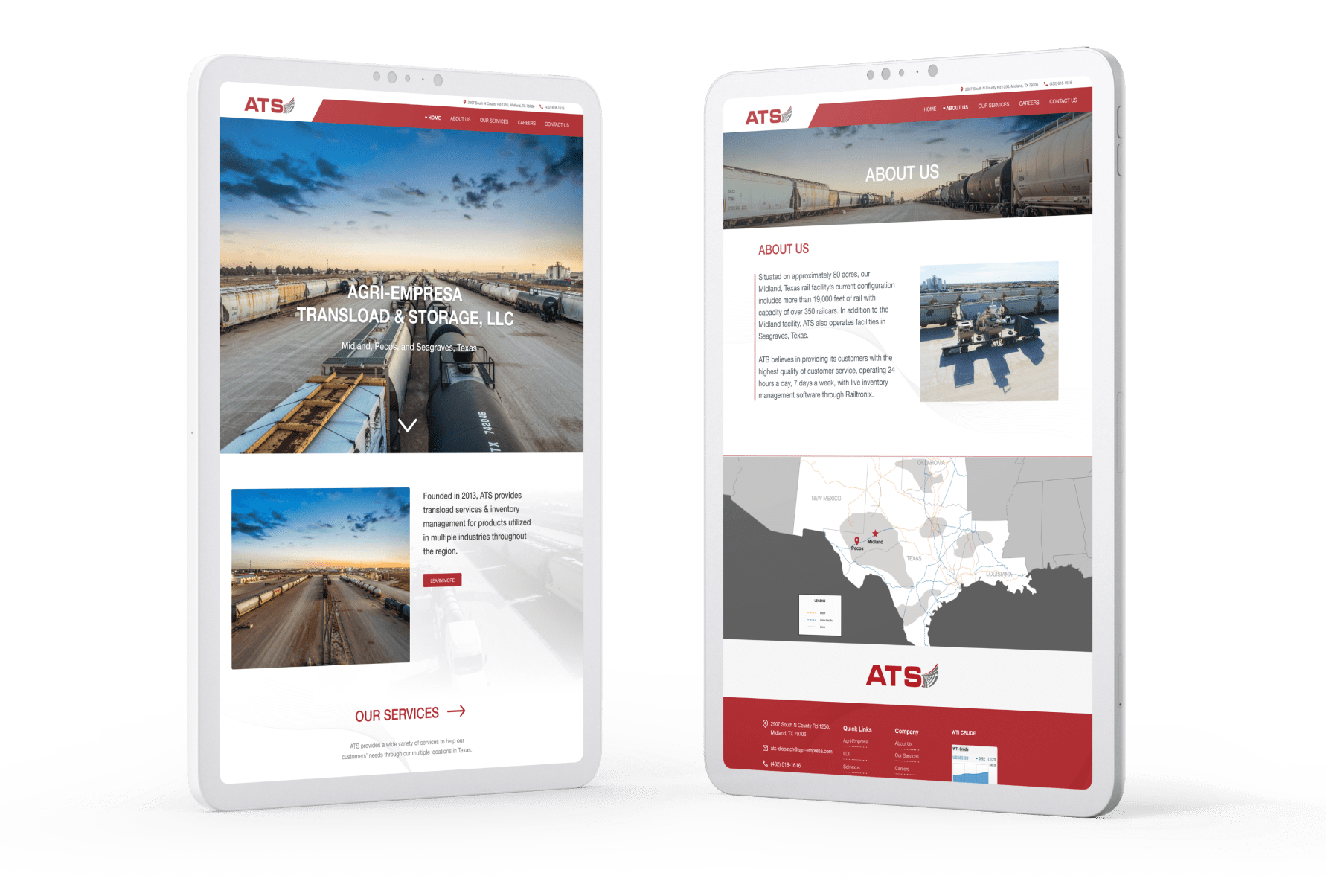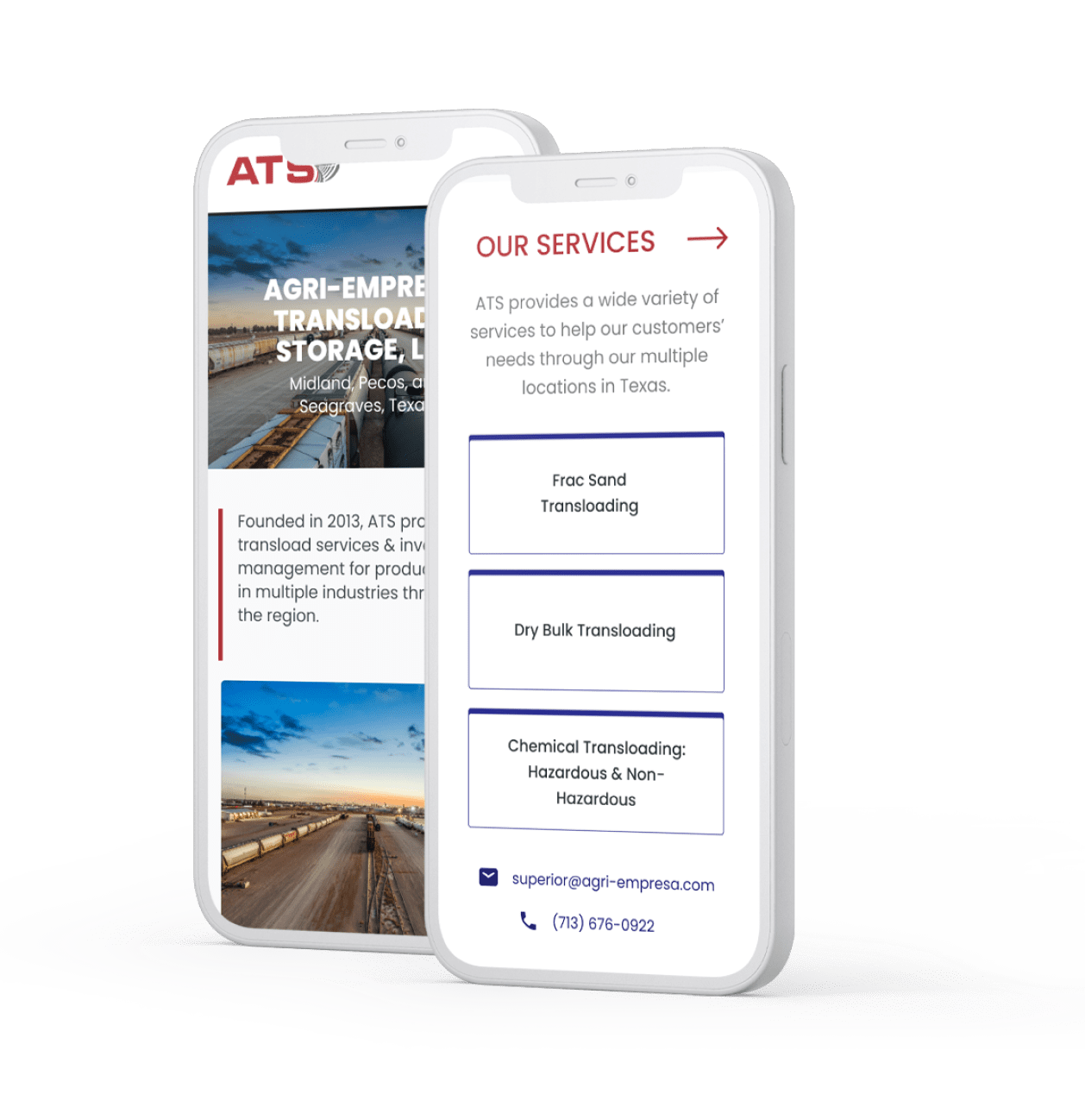 Come Work With Us
Like what you see?
Contact us to discuss your project. We're ready to help.