WEBSITE RE-DESIGN
DEVELOPMENT
Meet Bon Mange, an eCommerce client that produces innovative healthcare solutions for consumer needs. Their most successful product lines include a pet oral care spray and a lozenge designed to eradicate bad breath in humans. 
Bon Mange initially sold their lozenges through trade shows and communications like email and word-of-mouth. When they outgrew their traditional selling methods, they decided to create two eCommerce websites through GoDaddy: one for pet oral care products; the other for human oral care products. These eCommerce websites were created to fill the need for a digital presence but didn't emphasize an enjoyable user experience or prioritize efficiency. 
Due to the shift from brick-and-mortar sales to eCommerce during the pandemic, Bon Mange wisely decided they needed to take their eCommerce storefront seriously. We decided to create a BigCommerce solution that would streamline fulfillment, optimize internal management, and delight their users.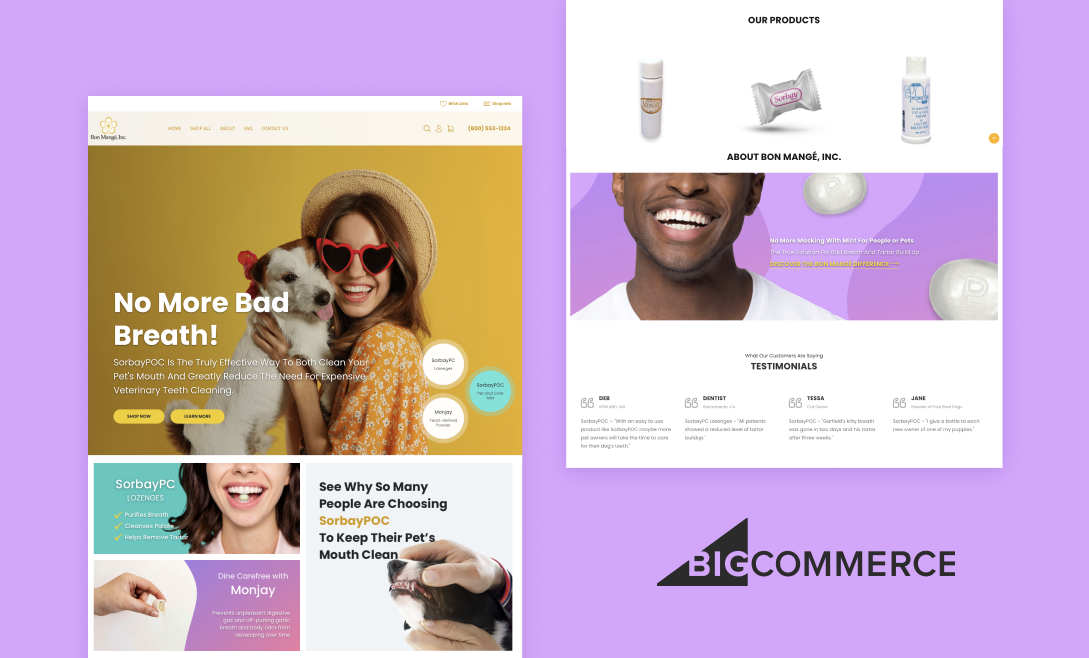 Challenges
Combining two divergent brand identities
User experience had been overlooked
Difficult fulfillment/management of websites
Customer communications/updates had been lacking
Goals
Embody their Brand
Easy Fulfillment
Allow for easy management
Integrations
UX/UI Design
RESEARCH & PLANNING
Bon Mange presented unique challenges due to their disparate websites and brands. We knew they were exhausted with the management of their two sites and brainstormed a solution to effectively handle management time and reduce investment. We were happy that they were proud of their products and their current websites but thought they could be even better with the utilization of BigCommerce and the formation of one, cohesive brand identity.
DESIGNING SOLUTIONS
As eCommerce specialists, we recognized the solutions that BigCommerce's managed eCommerce platform could provide for Bon Mange's website redevelopment. While GoDaddy was meeting their needs, BigCommerce could exceed their internal management requirements while improving user experience and design. We took inspiration from their existing packaging to modify an out-of-the-box-Shopify theme to personify their brands and created a website that emulated their voice and tone, beautifully. This new website provided the integrations needed to send out customer updates on orders and fulfill orders automatically.
Scroll Here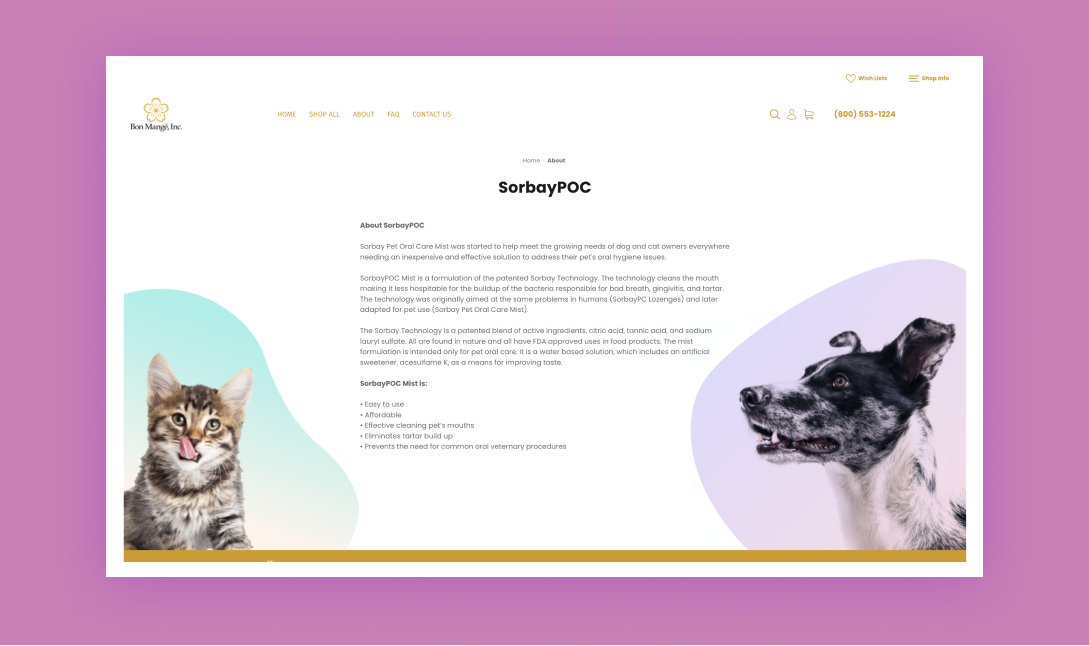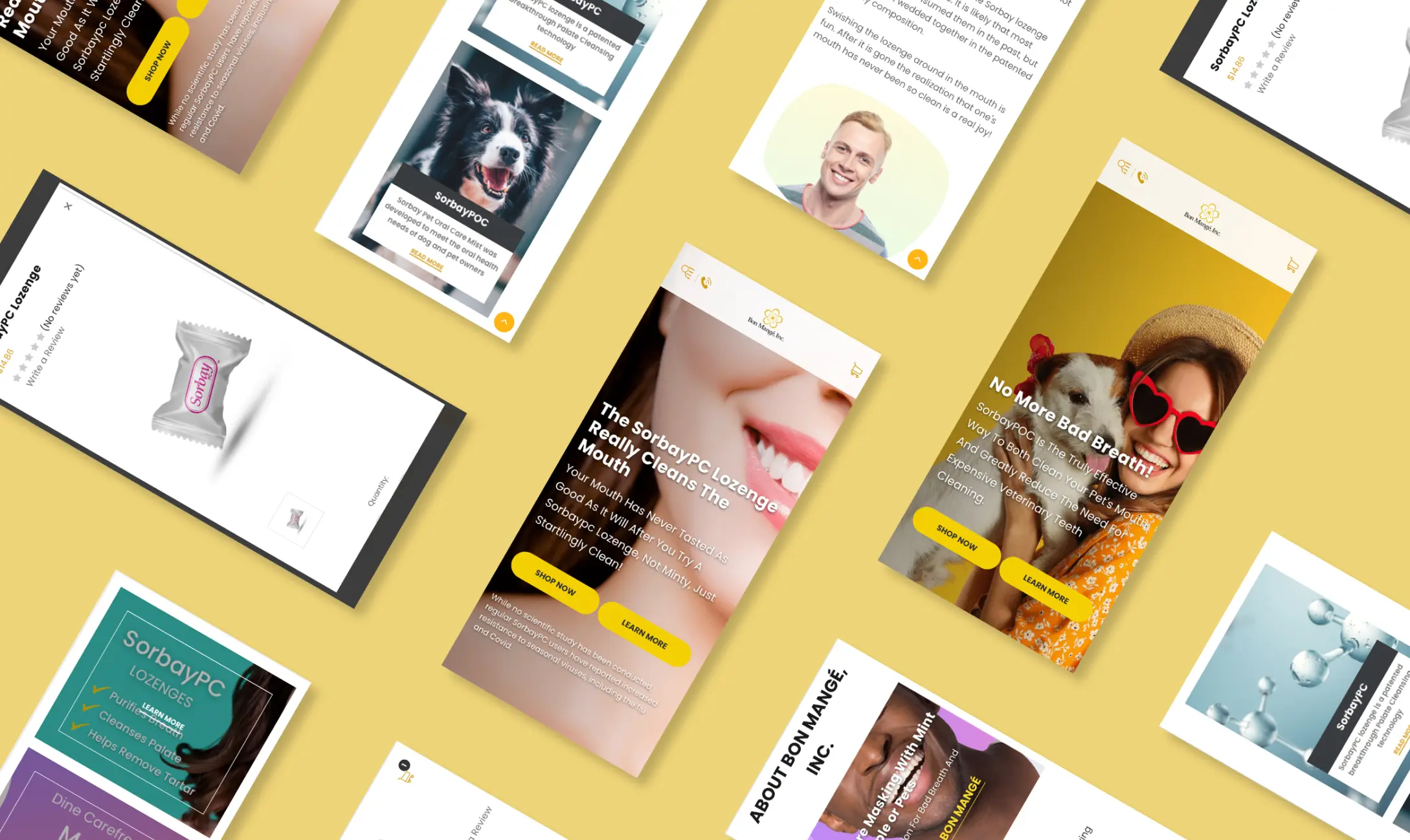 THE OUTCOME
By creating a BigCommerce solution, we were able to meld two existing websites into one cohesive, fully-optimized website. Bon Mange's new website leverages clever integrations for easy fulfillment, shipment, tracking, and customer communications. The combination of two existing brands into one brand identity allows their website to encompass all of their products while embodying their one clear mission and story.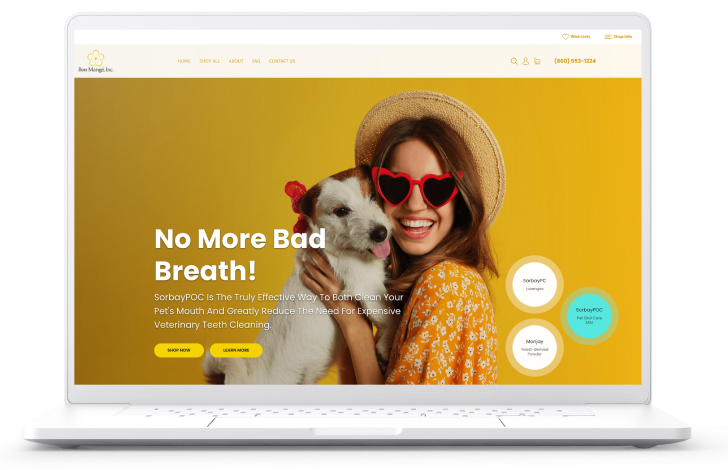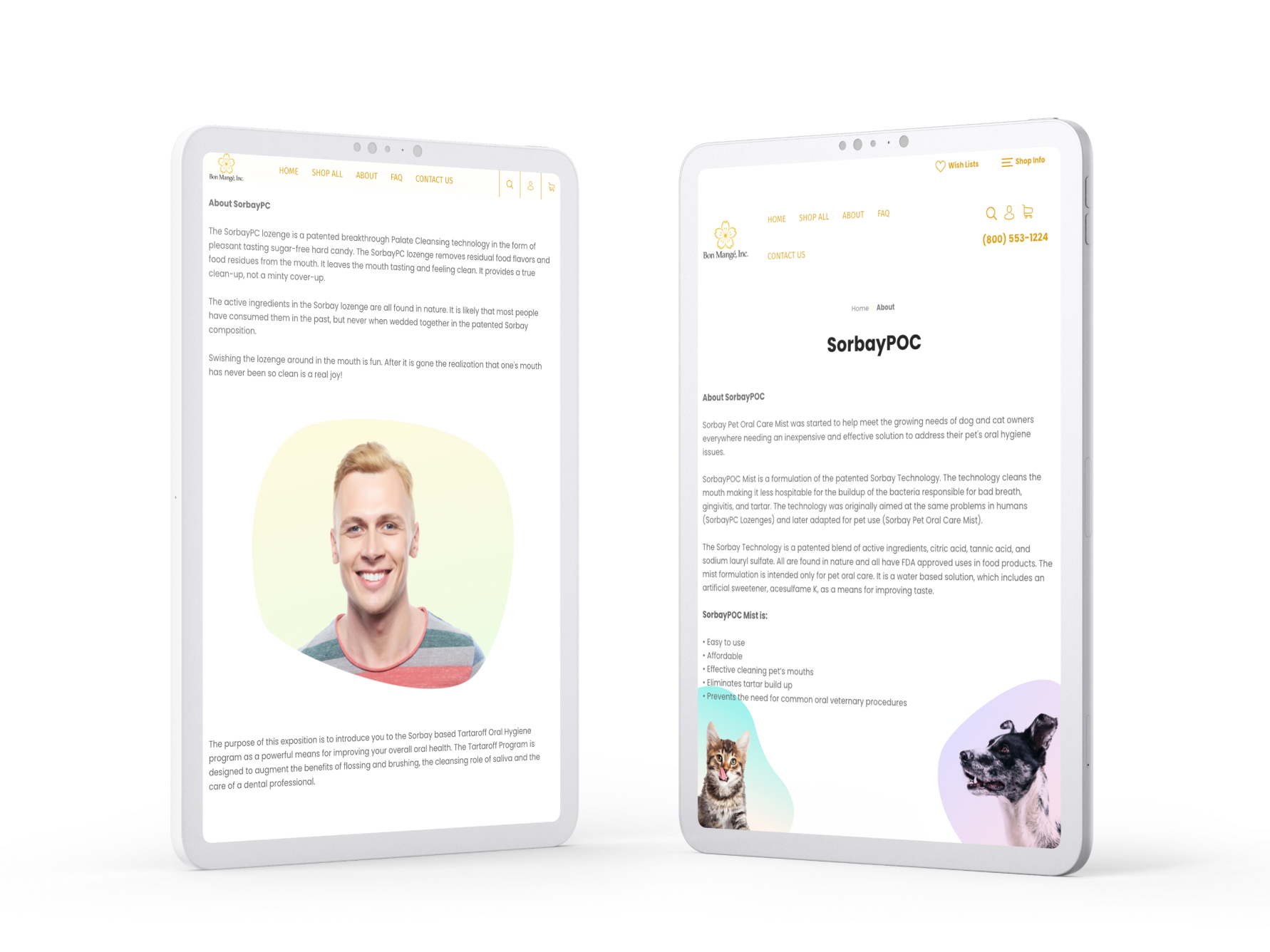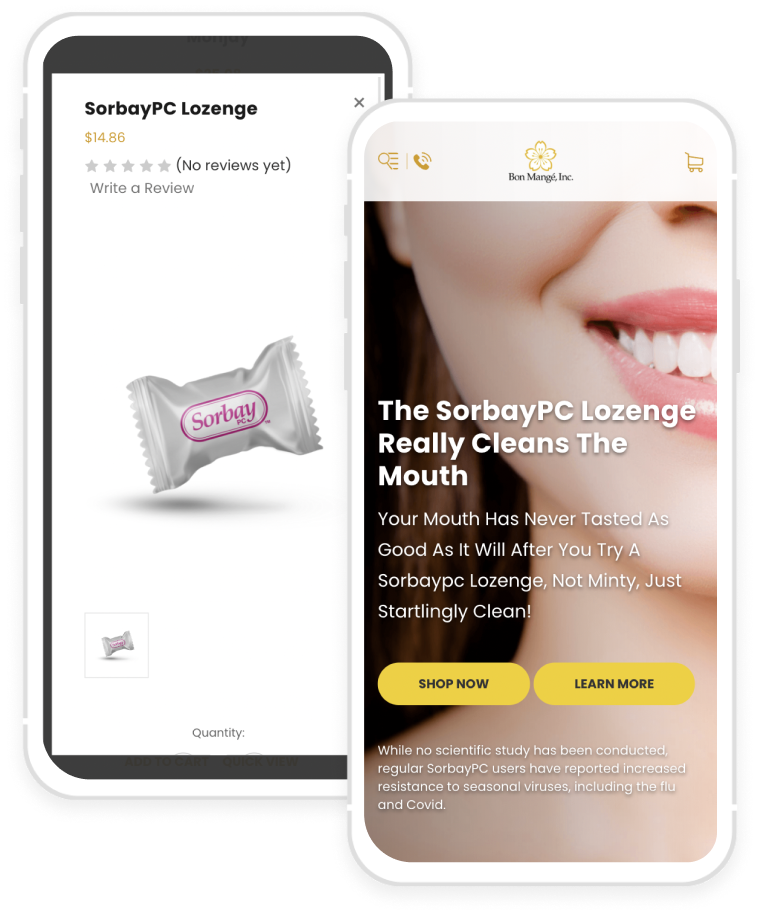 Come Work With Us
Like what you see?
Contact us to discuss your project. We're ready to help.