WEBSITE DESIGN AND DEVELOPMENT
When Superior Packaging and Distribution, a Texas-based storage and logistics company realized their need for a website revitalization, Fahrenheit was delighted to offer our services. As a sister company to Agri-Empresa, a leader in the oil and gas industry, they needed a website that could be used as an industry reference while conveying their products and services clearly and concisely.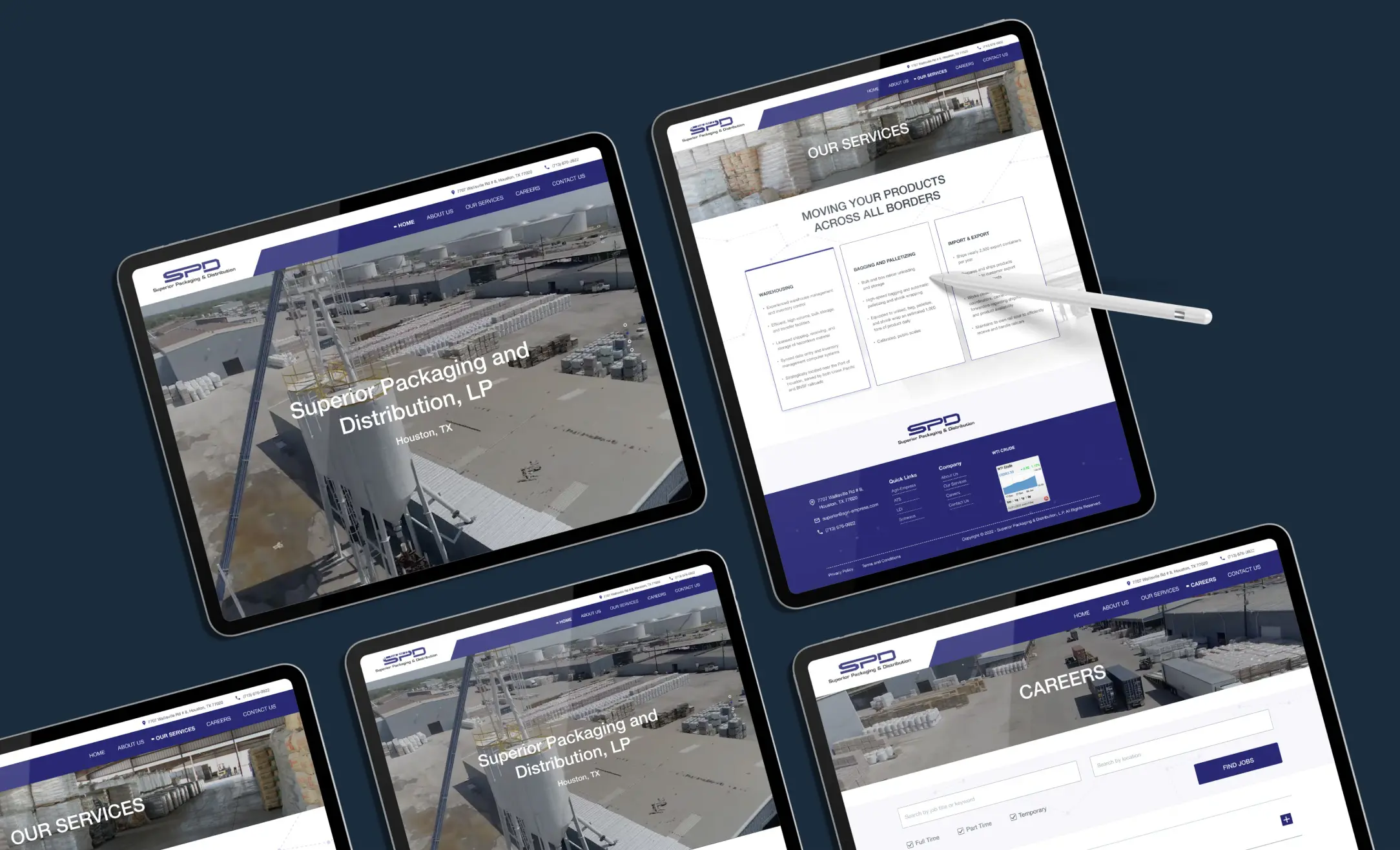 CHALLENGES
Lagging speeds and weak overall website health performance
Laborious and confusing navigation
Low-quality imagery
Sparse functionalities
Unclear branding
GOALS
Refresh the website's layout and design
Improve loading speeds
Implement improved footer & header
Revitalize branding
Incorporate new careers page functionality
Develop and emphasize deliberate service pages
RESEARCH & PLANNING
At Fahrenheit, we know the importance of deliberate web development techniques and UI design incorporation.  We took the time to conduct a thorough review of their existing website and discovered various pain points and inefficiencies in development, design, and content. Their previous website wasn't conveying their products and services effectively and lacked technical aspects vital to ensuring optimized performance across devices and browsing media.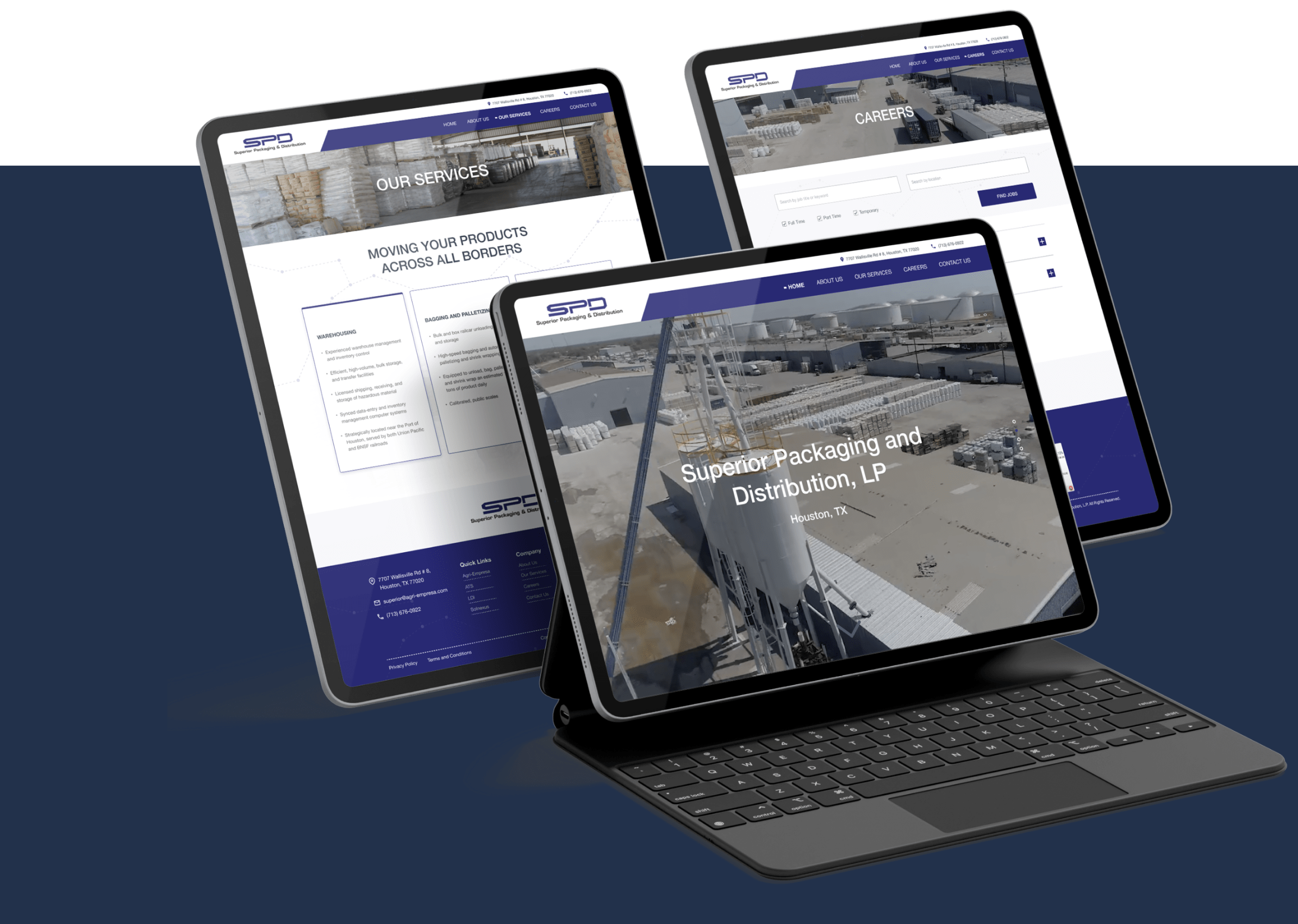 SOLUTIONS
We presented our findings and proposed solutions to SPD for approval, and then it was time to get to work. We selected WordPress as our web development medium as WordPress allows for flexibility and client autonomy when updating content and offerings.
We revamped the website structure and design and introduced an improved header and footer with deliberate linking including access to sister websites, contact information, and relevant service pages.
We broke down SPD's services into three relevant categories that would streamline both navigation and understanding of their offerings. We also introduced a new careers page functionality while maintaining website responsiveness. Our designers then sourced and placed visually engaging imagery to further delight users and cement the brand as experts within their industry. While the website remains deliberately spartan in its design, the added functionalities and logical flow clearly illustrate SPD's brand and mission.
Scroll Here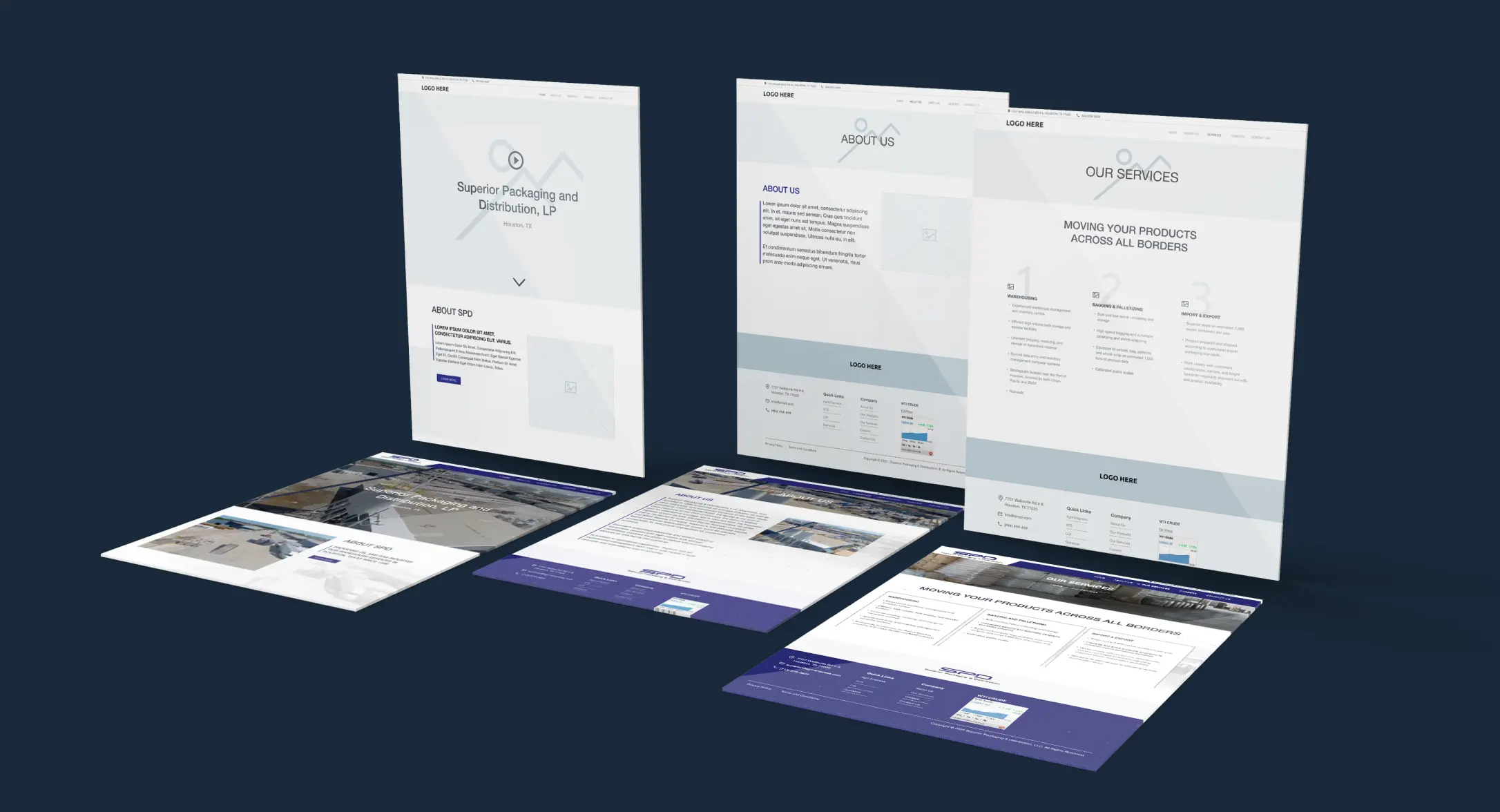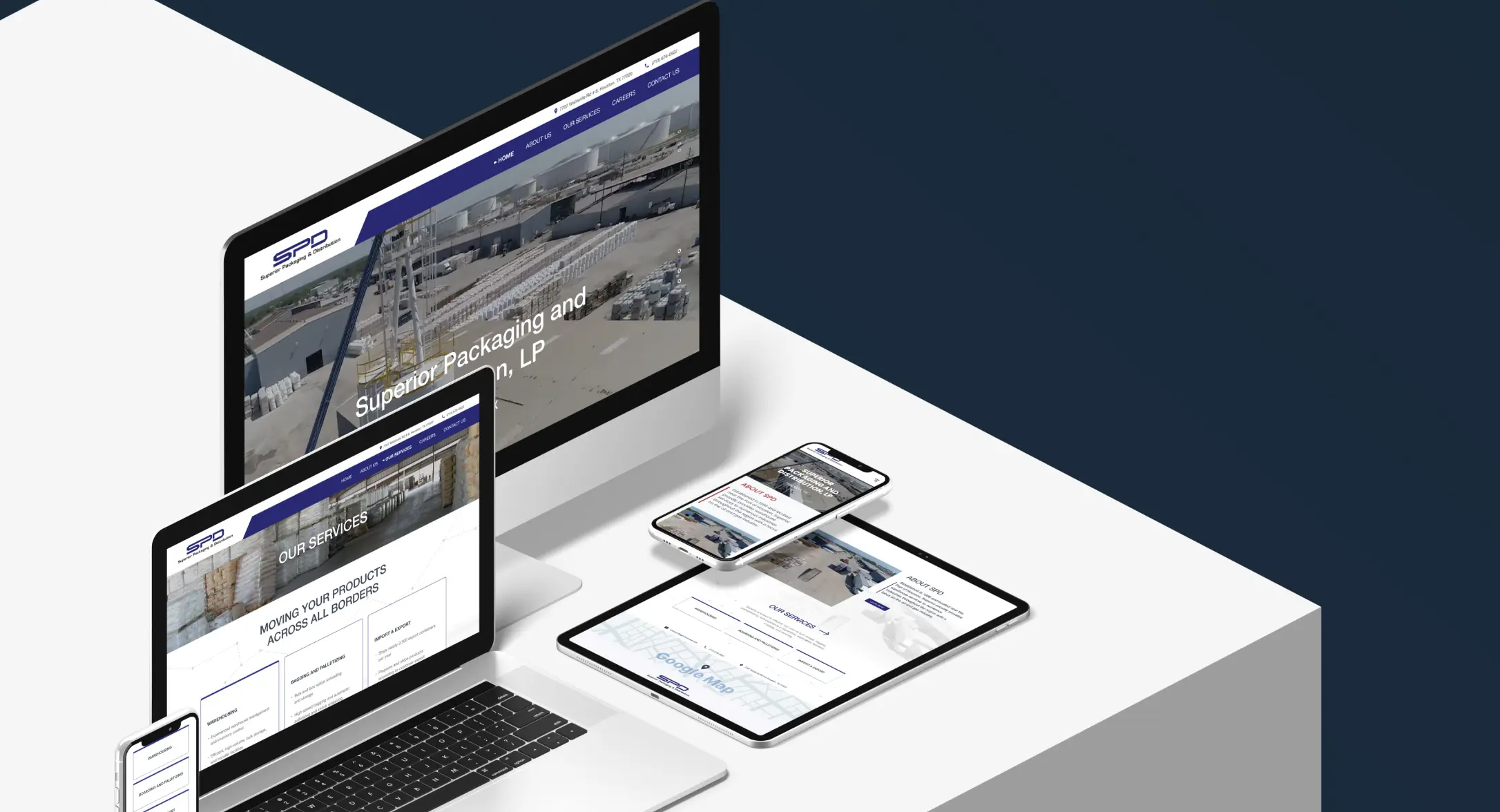 THE OUTCOME
Superior Packaging and Distribution now has a technically flawless website that effectively communicates their core competencies. We are proud to have created a final product that can establish SPD as an industry specialist for many years to come.
At Fahrenheit, we employ the best and brightest web development specialists in the industry. We work alongside our clients and encourage ongoing collaboration and learning so that our final product aligns exactly with their vision. Want to learn more about our custom development solutions? Get to know our portfolio of work.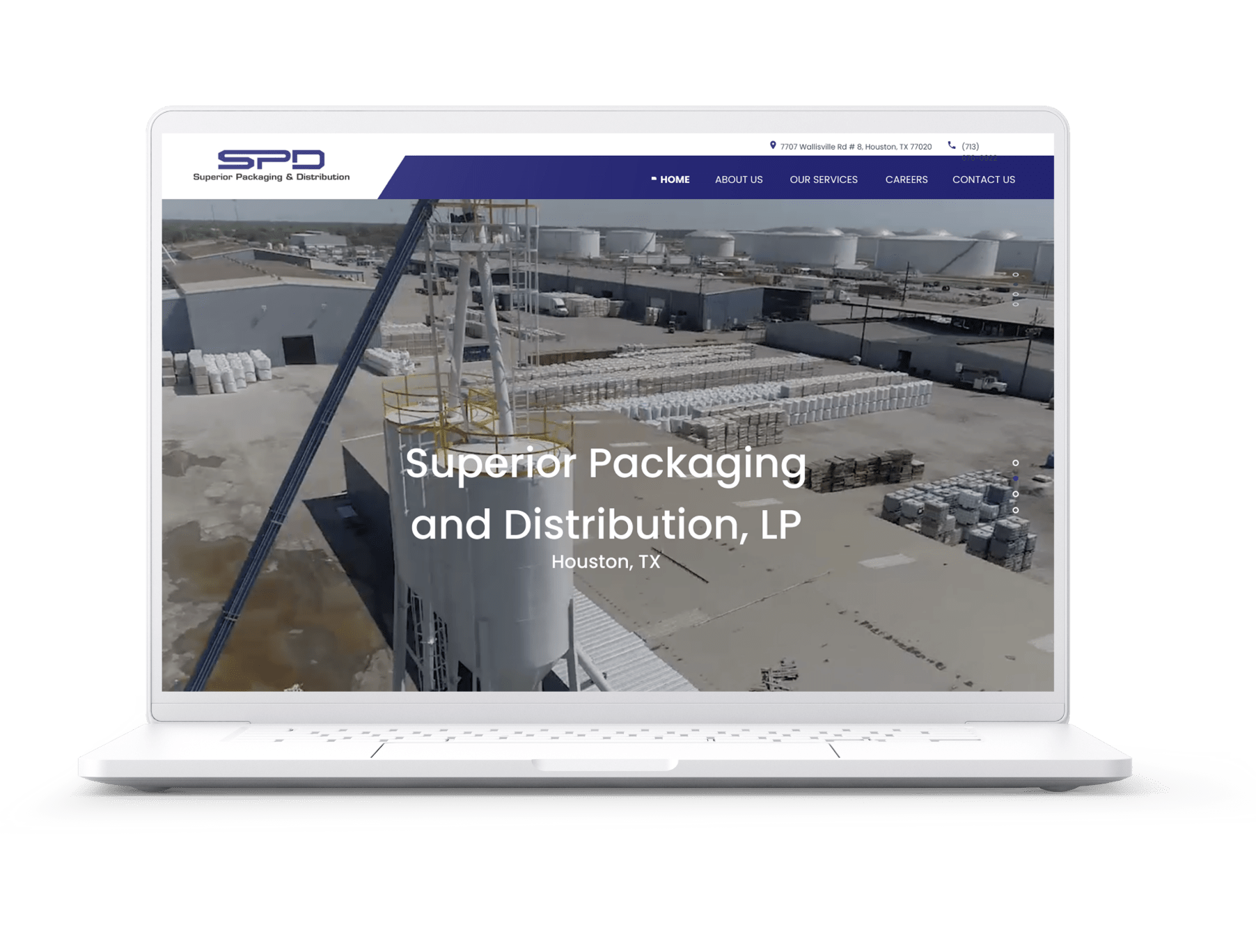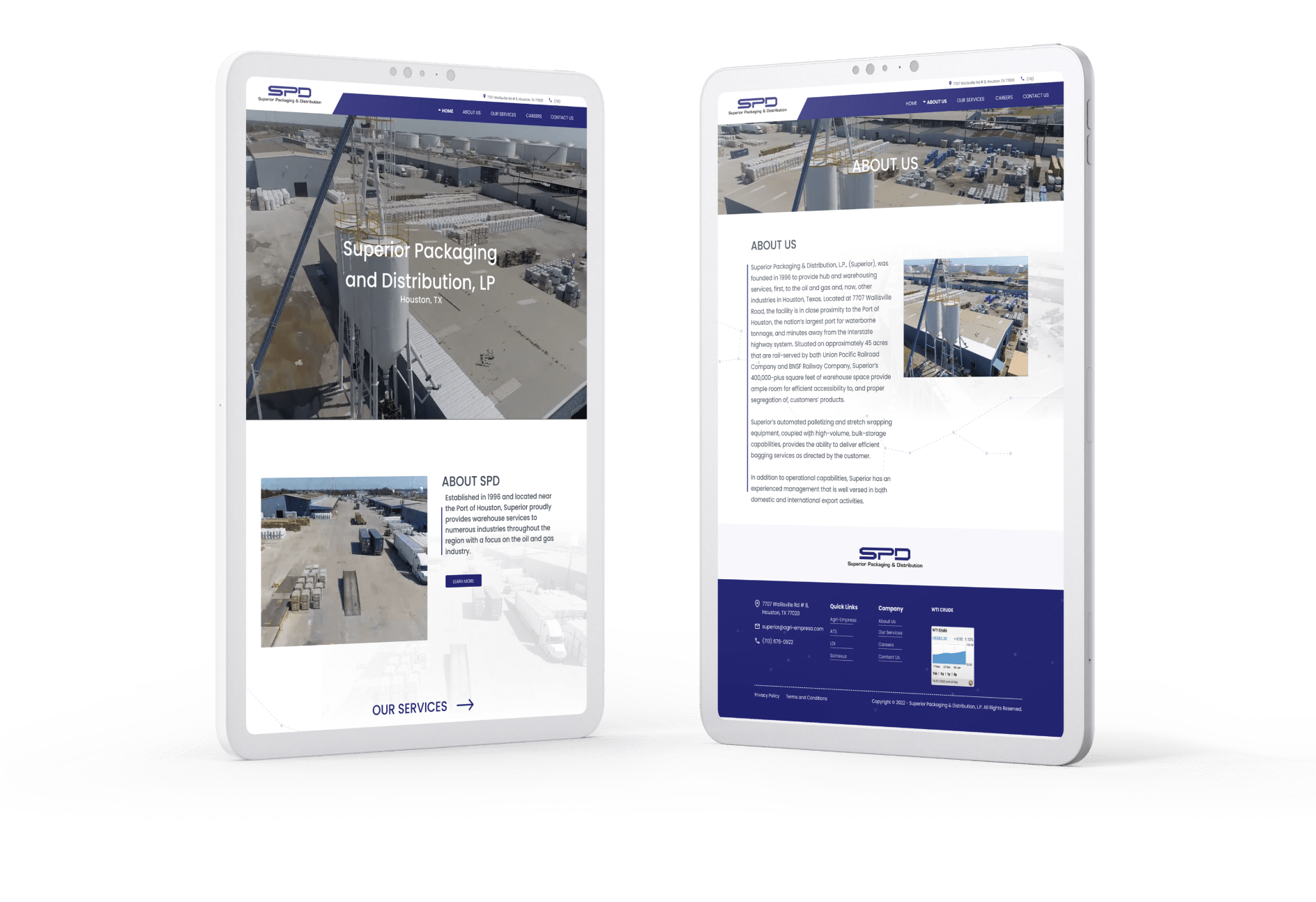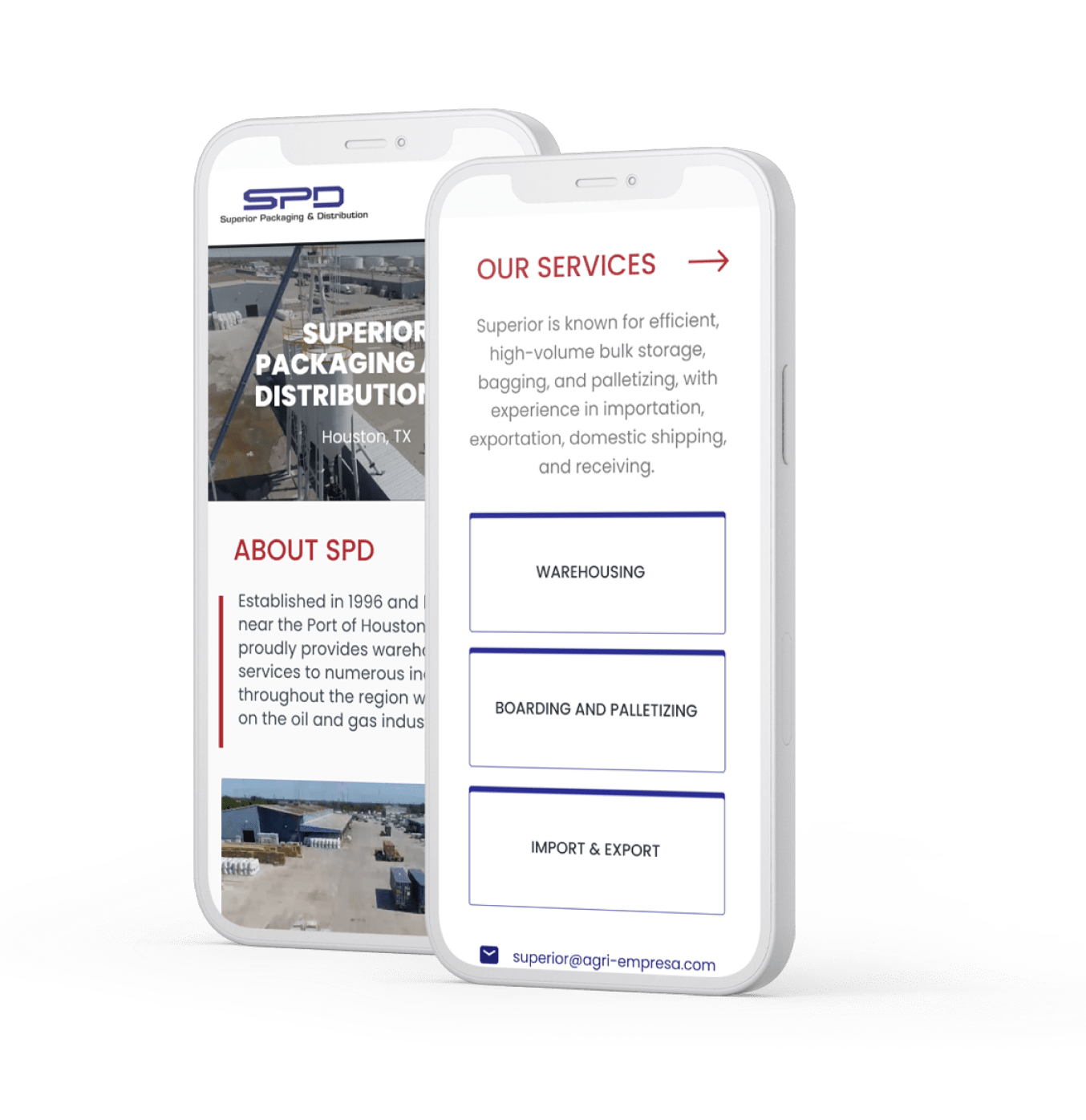 Come Work With Us
Like what you see?
Contact us to discuss your project. We're ready to help.