Arcadia Ridge
Launch Website
Arcadia Ridge

---
In a market that is exceedingly competitive, a well designed and intuitive website goes a long way. Fahrenheit Marketing teamed up with UMTH to design and develop the website and marketing materials for Arcadia Ridge, San Antonio's newest master-planned community.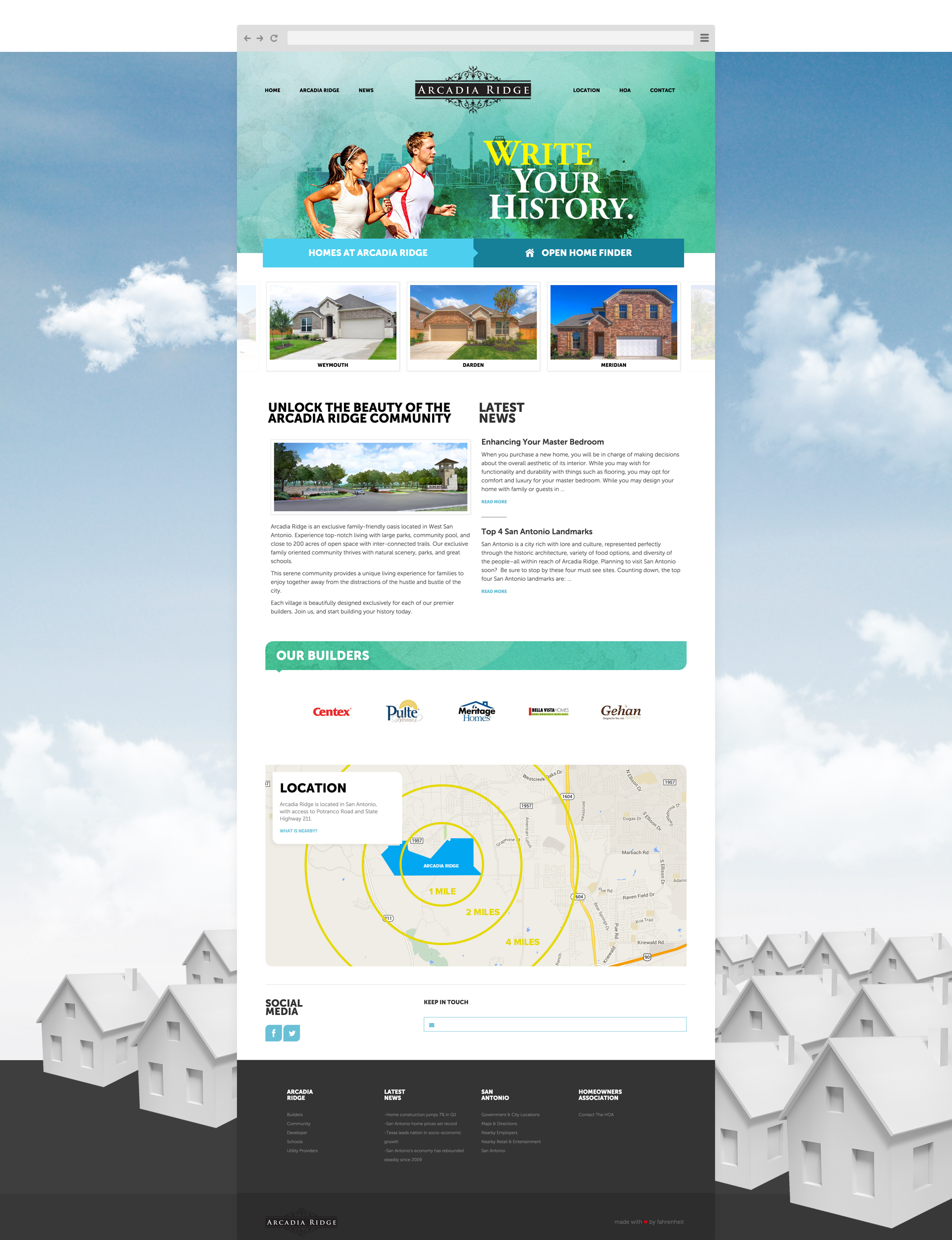 Diagnosis

---
The developer for Arcadia Ridge had all the needed permits and construction was underway, though no online visibility plan had yet been forged.
What they needed

---
Arcadia Ridge needed a cutting-edge website that would be intuitive and fun to browse. Shopping for a home is something that is meant to be exciting and that is exactly what we set out to build.
Print collateral materials
Design Concept

---
When designing a website for real estate, we like to keep true to the nature of women. Women are incredibly intuitive beings, able to marry visual cues to the written word and quickly being able to determine whether something is a good match or not. They are the ones that take the first step in the home buying process and their husbands trust their initial feedback as a sign that something may be worth pursuing.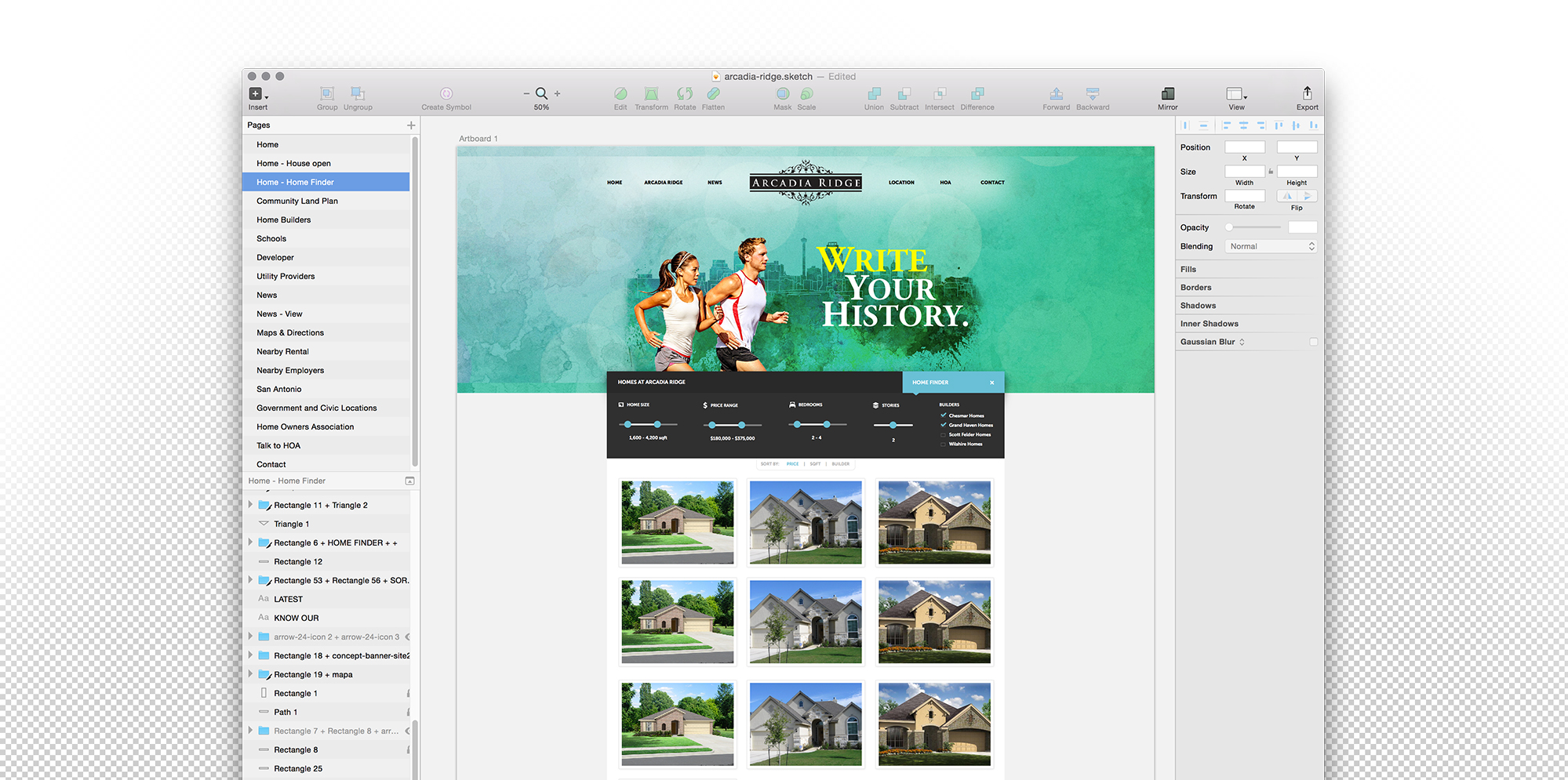 General Design

---
Fahrenheit capitalized heavily on the lifestyle that is offered at Arcadia Ridge. Every amenity was explored and without overwhelming the viewer, we managed to offer a good view into what we believe Arcadia Ridge will be like.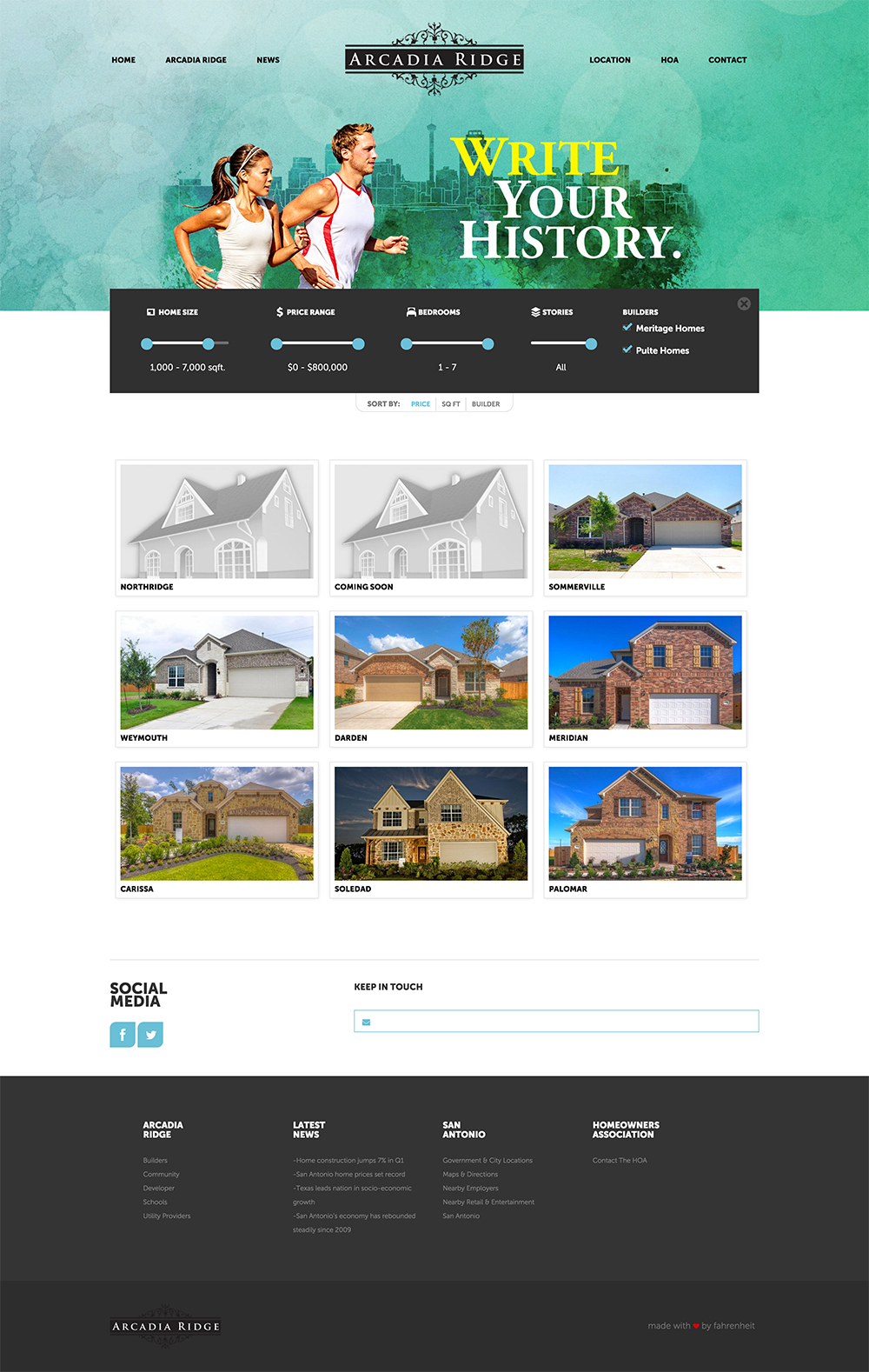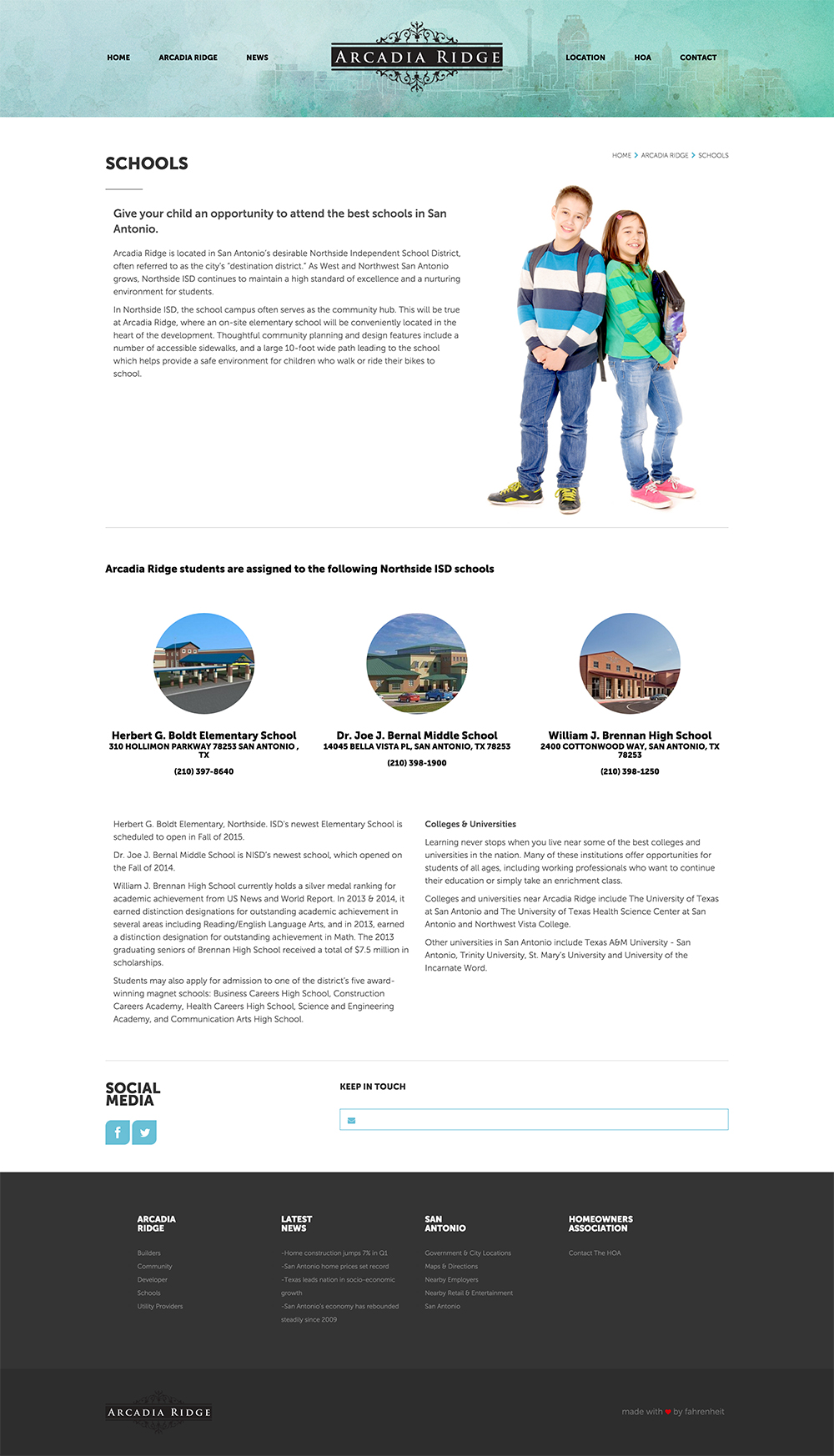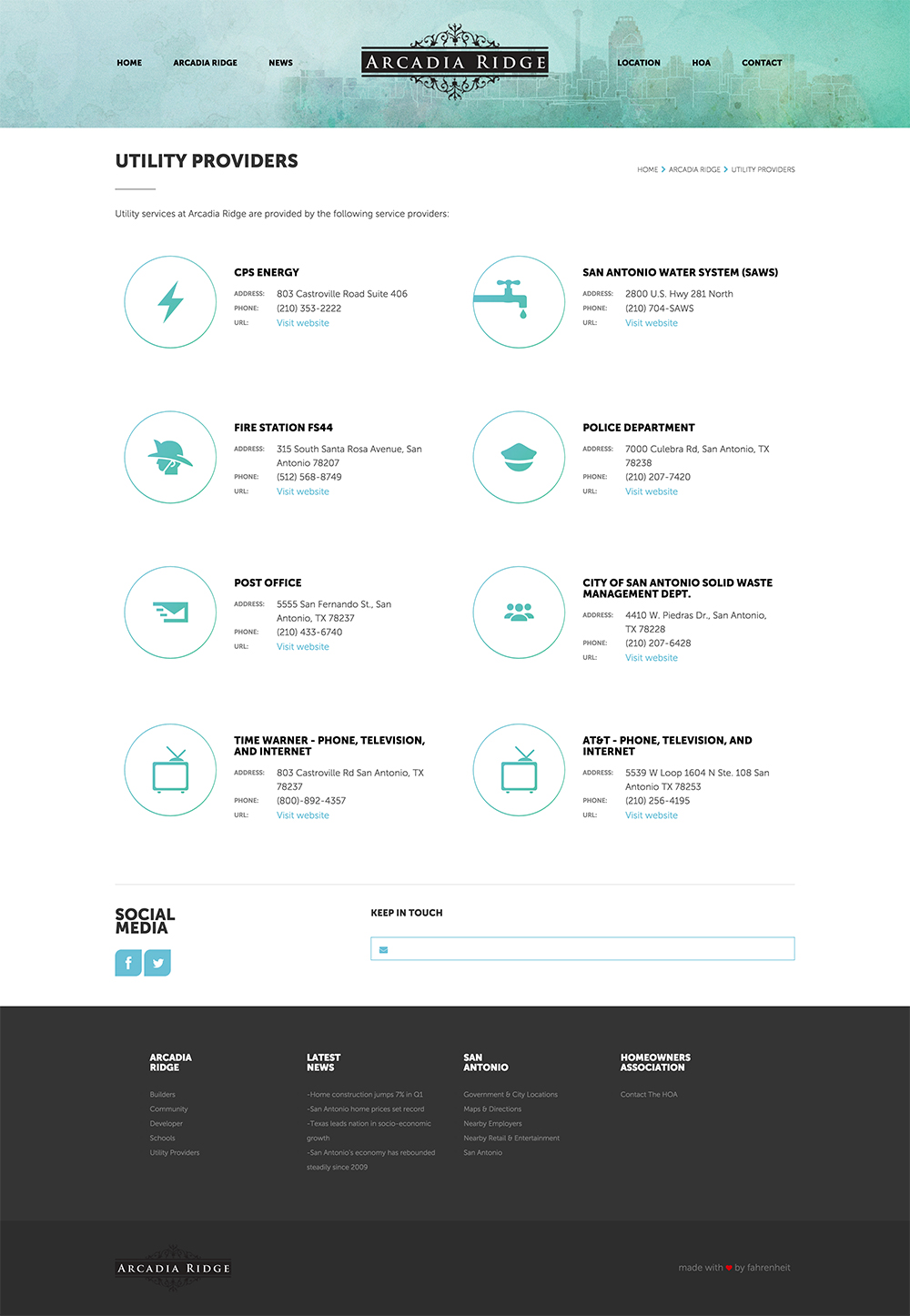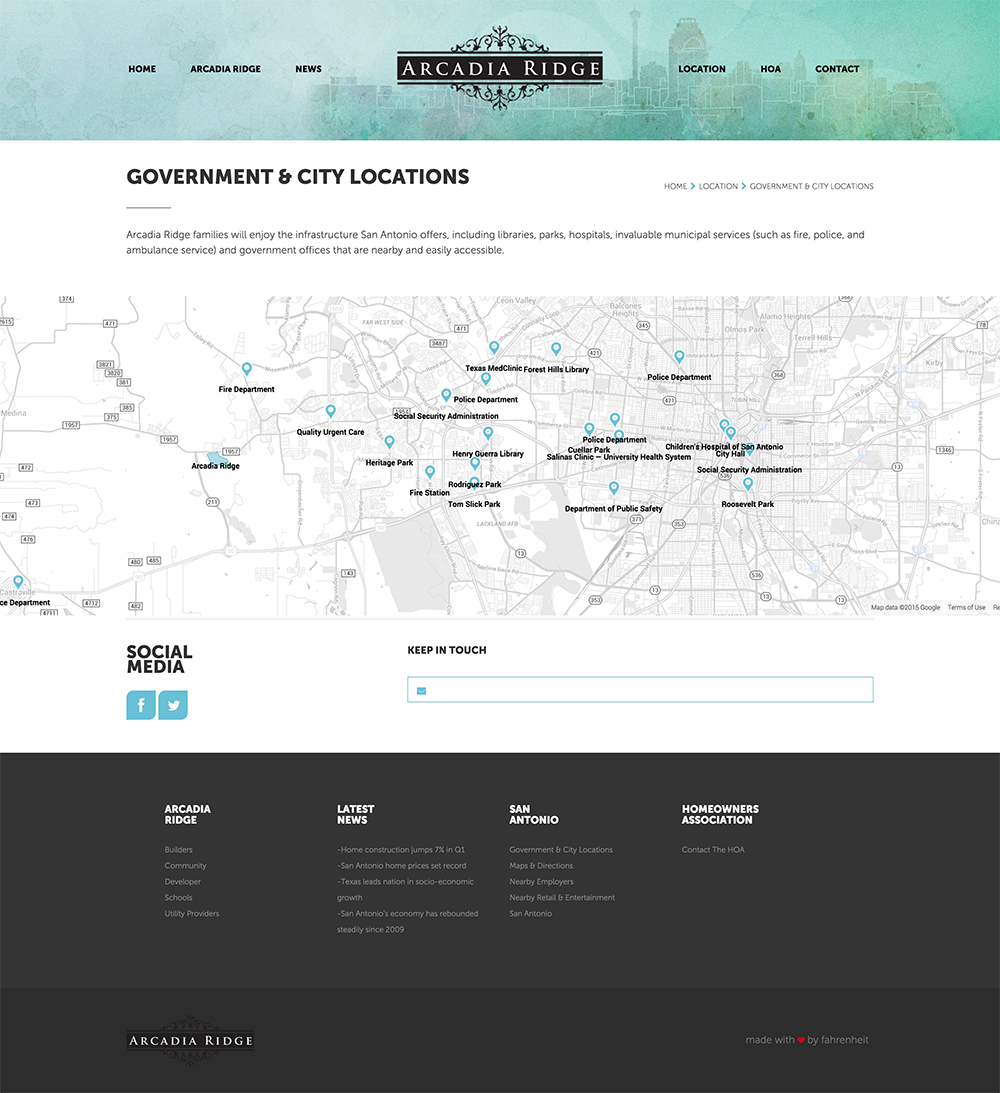 Results

---
Arcadia Ridge was a smashing success. The website is beautifully designed with the user in mind from the beginning to the end. Completely responsive for mobile usability, the site offers sophisticated home search features, including up to the minute live feeds from each builder's inventory.
Next case study

---