Overview

---
This is an E-commerce rebranding project for PeriphEX. The company develops products intended to alleviate chronic conditions of the extremities, such as nerve pain, tingling, numbness, or loss of sensitivity. Their NoxyPure product and Nanobubbles technology are the main focuses that needed to be conveyed in this positioning exercise.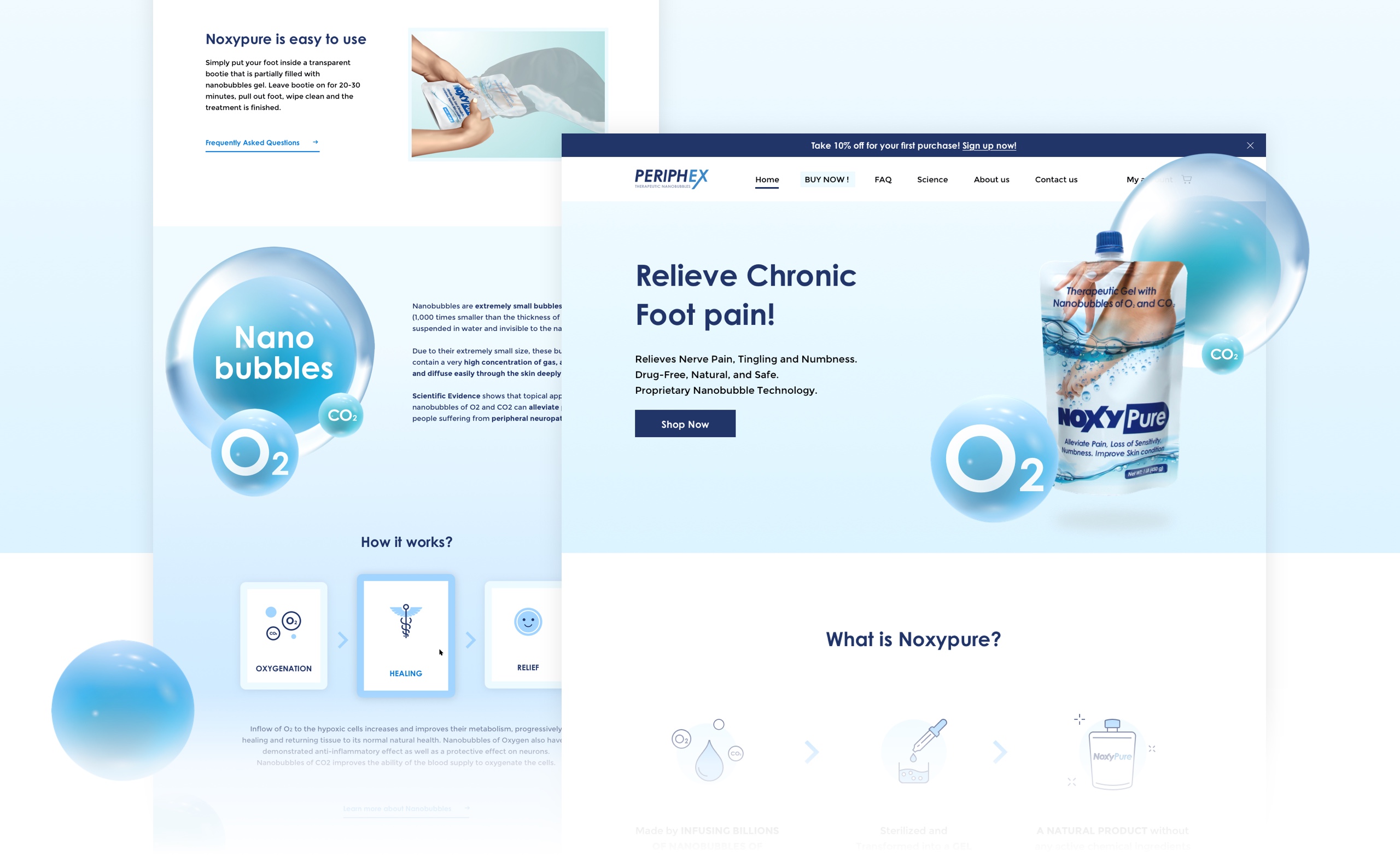 Diagnosis

---
PeriphEx's original website was conceived from a scientific point of view, alienating their target audience that was looking for a simple, straightforward solution to the chronic pain caused by neuropathy-like symptoms.
What they needed

---
The main goal was to identify the branding, enhance the structure, check-out experience and the overall visual of the website.
Design Concept

---
Our first step was to provide PeriphEx with a visual identity refresh. One of the issues we have identified in a number of startups is that clients try to include too much in too little space, making the overall presentation crowded, overdesigned, and sometimes, downright unprofessional. For the website redesign, we customized icons and graphics to present the instructions and benefits of the product. The floating nanobubbles are the key visual elements that unify the concept through the entire site and aim to emphasize the technology behind the product in order to further educate the target audience.
General Design

---
Given that our target audience was aiming at 55+ individuals, we created an uncluttered, high contrast presentation that is easy to read and understand. It was also very important that we made the mobile experience seamless as well. The vast majority of our audience used the site either on tablets or their mobile device.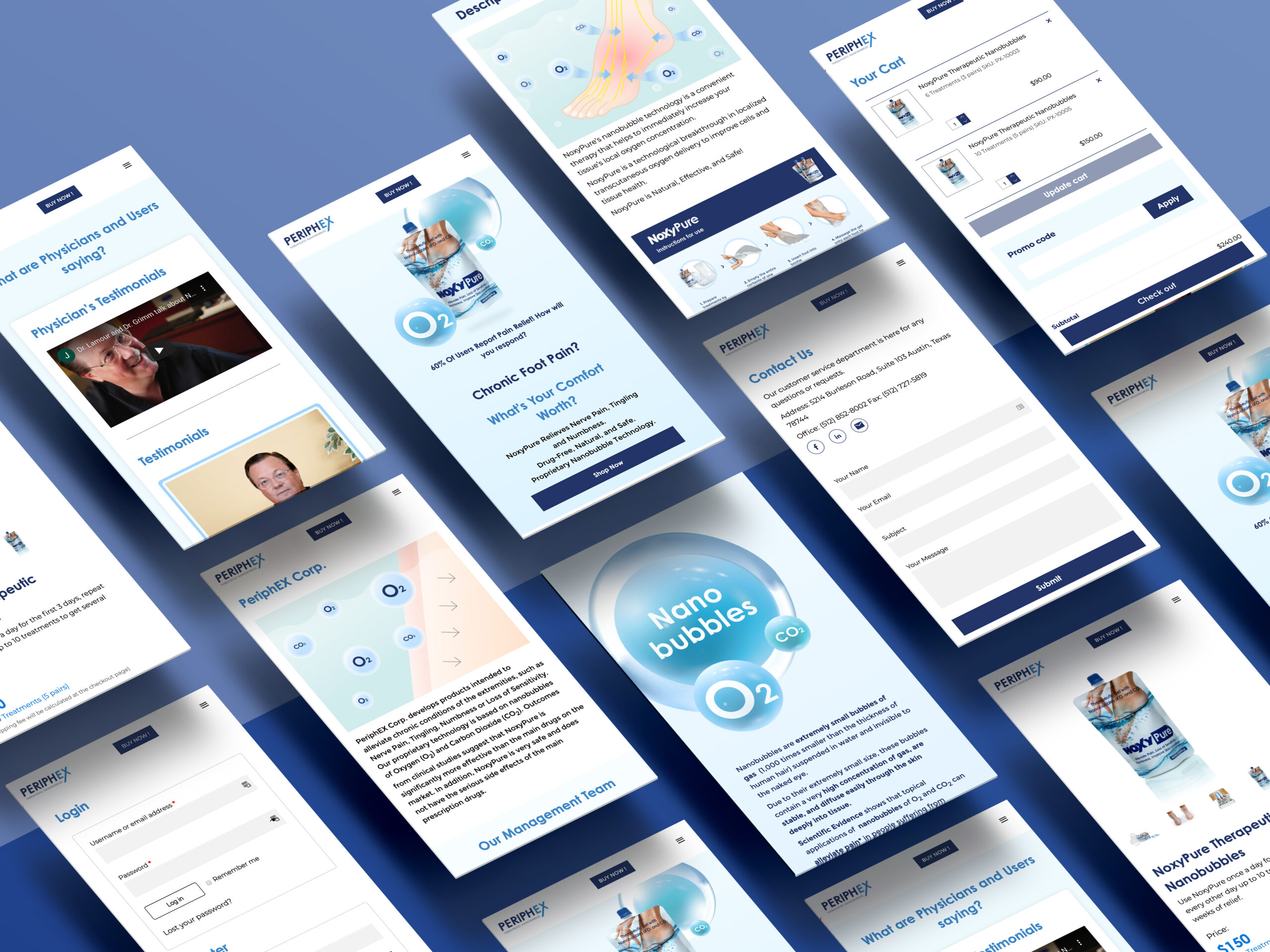 Results

---
What a difference! The shopping experience is easy, straightforward and the site supports the purchase with enough content and visual aid to educate the audience on how NoxyPure works and why they should give it a try. What is not clear on the front end is number of special shipping rules and logic we built on the backend to accommodate special situations, particular to the shipping of such products.
Next case study

---