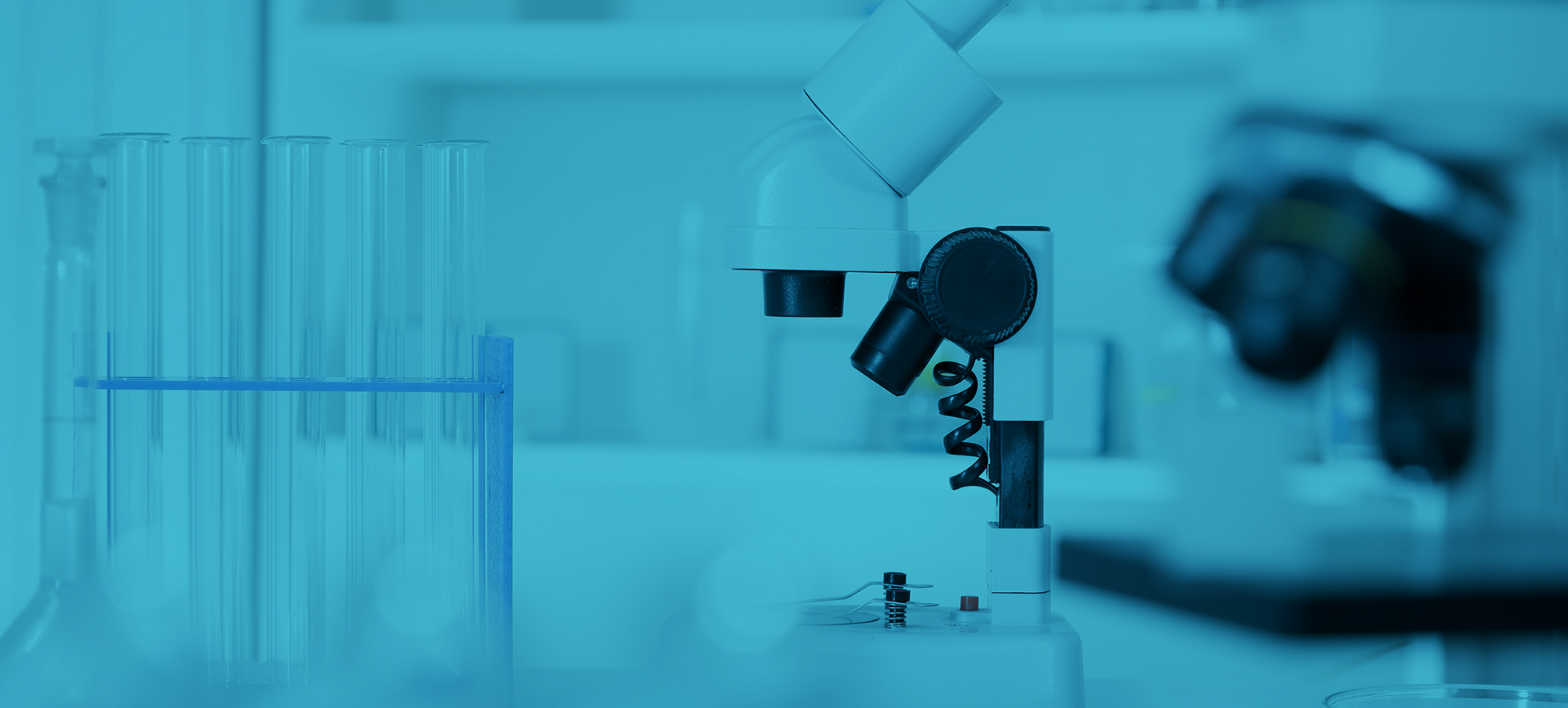 Promote Trust in Healthcare.

---
Safe Harbor Compliance and Clinical Services is a holding company that selectively invests in healthcare-related organizations, partnering only with those who fully meet or exceed all industry regulations.
Diagnosis

---
The pharma industry is teeming with competition. Large and small, companies around the world seek to establish their brand in a quest to convince the medical community that their drugs are the answer to the next big challenge.
What they needed

---
Safe Harbor needed a corporate mark that would stand for the highest standard in research and development in their field.
Design Concept

---
Safe Harbor's symbol is a seal comprised of the letters S and H, which represents both the name and what it means to be a "safe harbor" in the healthcare industry: a beacon of trust with a reputation for disciplined practices and high-quality standards.

This symbol will convey those values every time it is on display.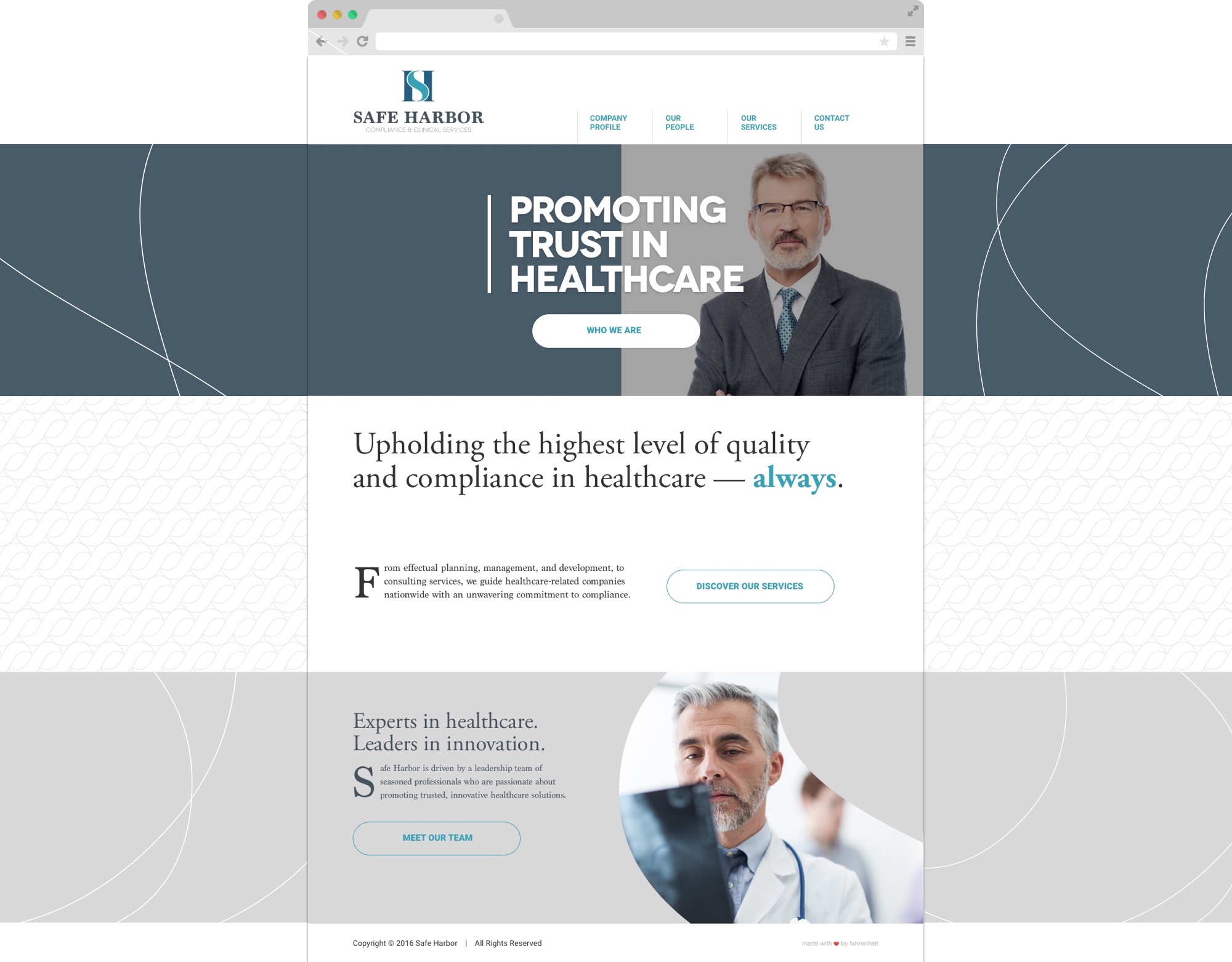 General Design

---
The content is broken up into readable sections. Throughout the website, the Safe Harbor symbol is used as an accent to tie in the brand. The patterns are used to mimic the S in the logo and water. We present Safe Harbor as trustworthy by clearly stating information and their goals.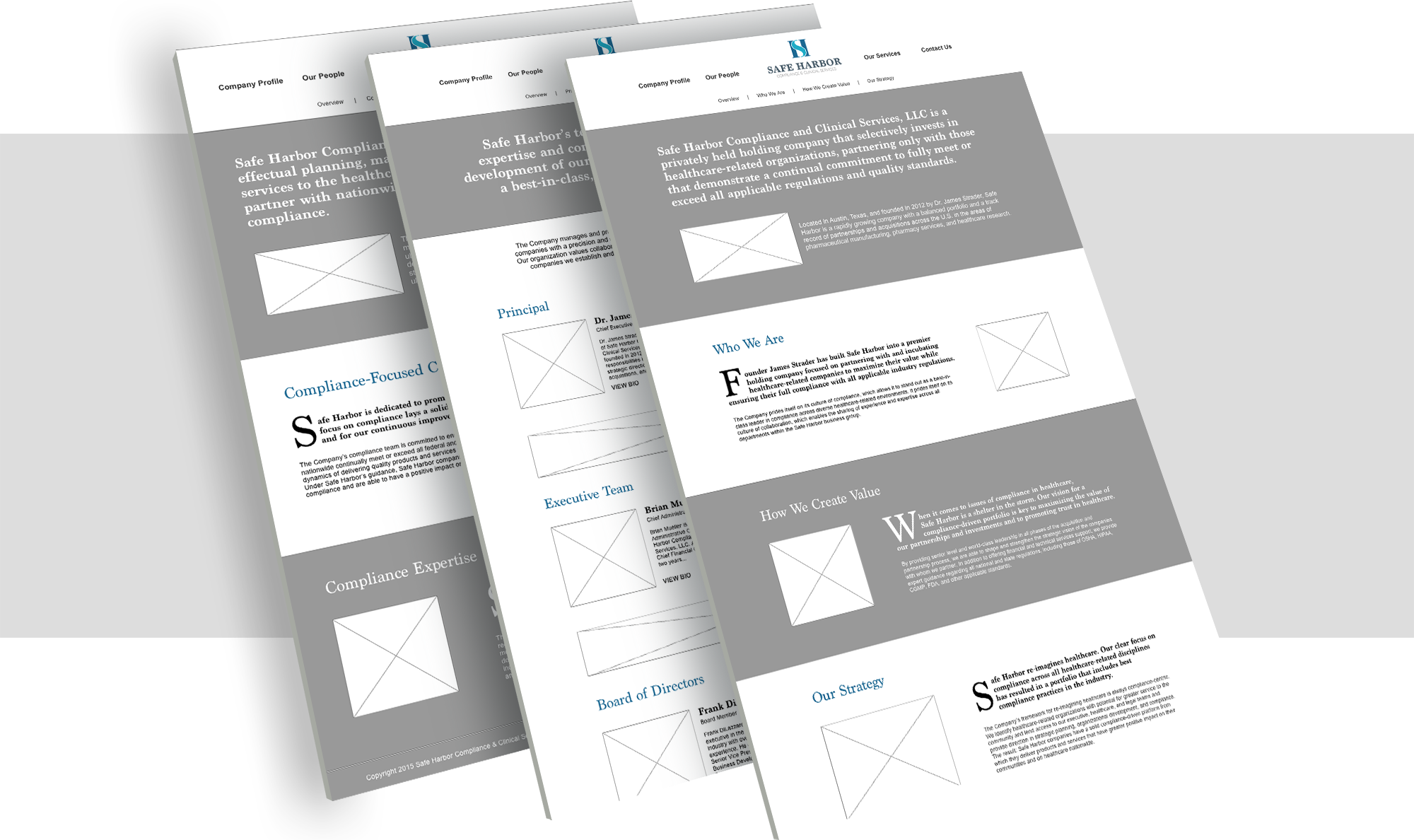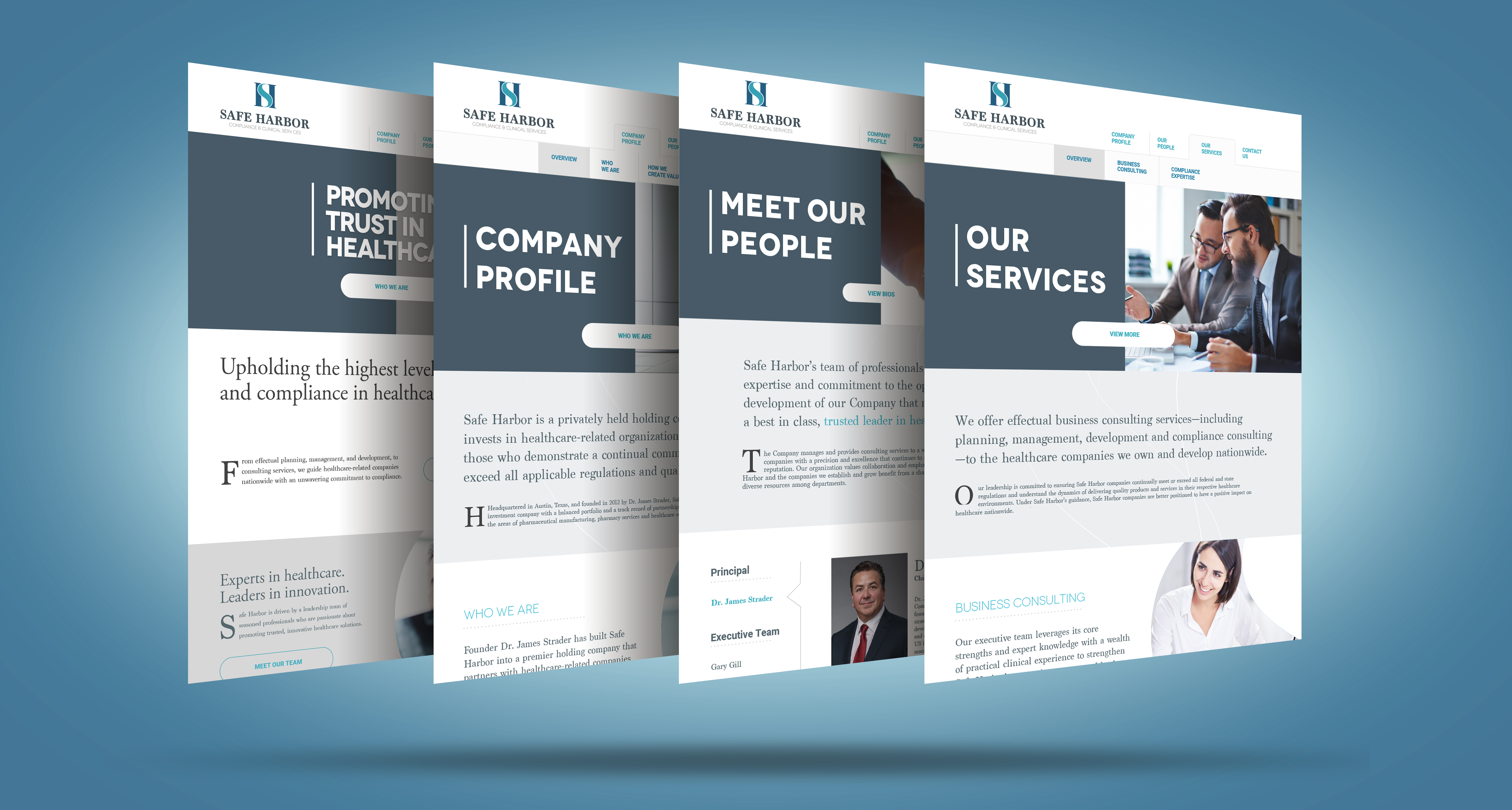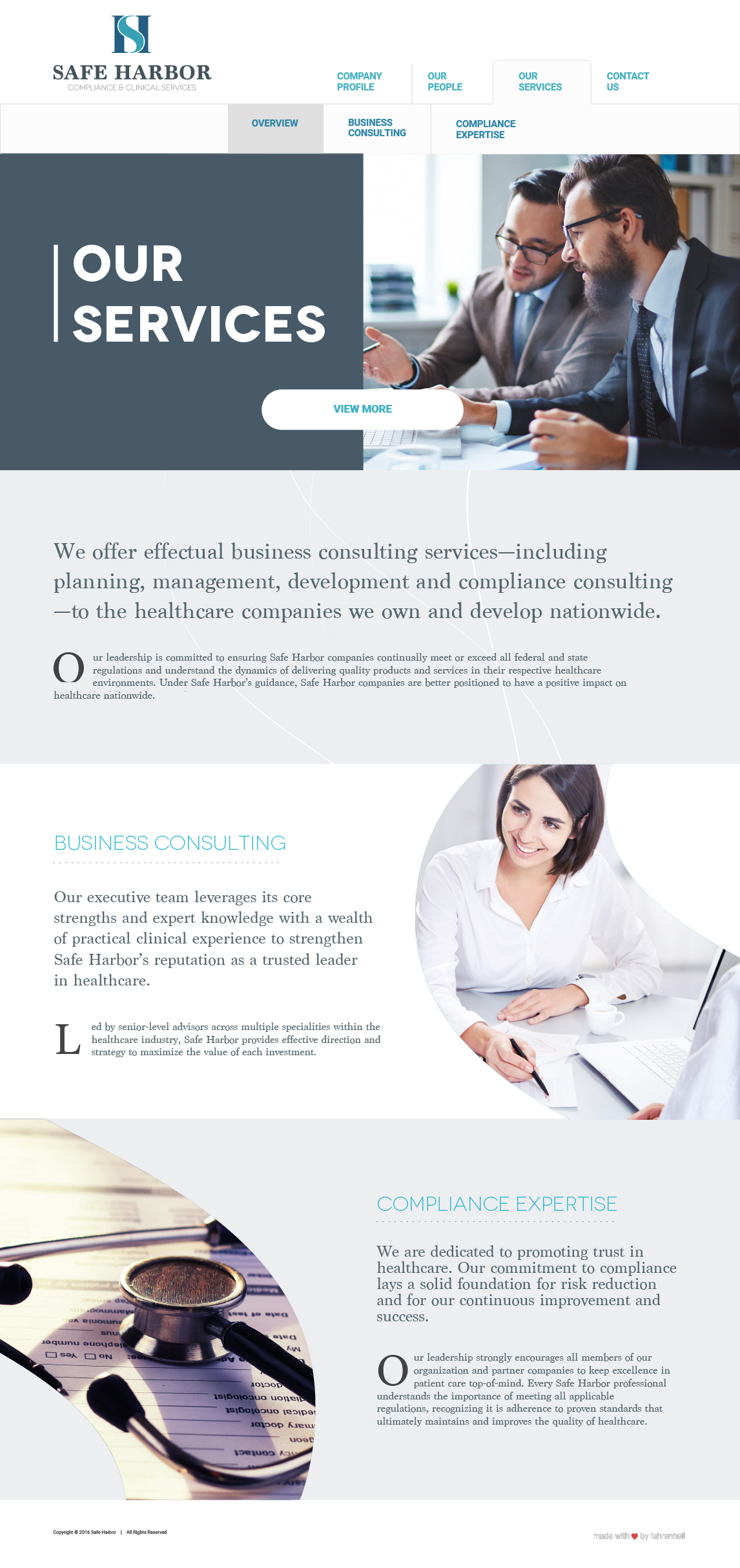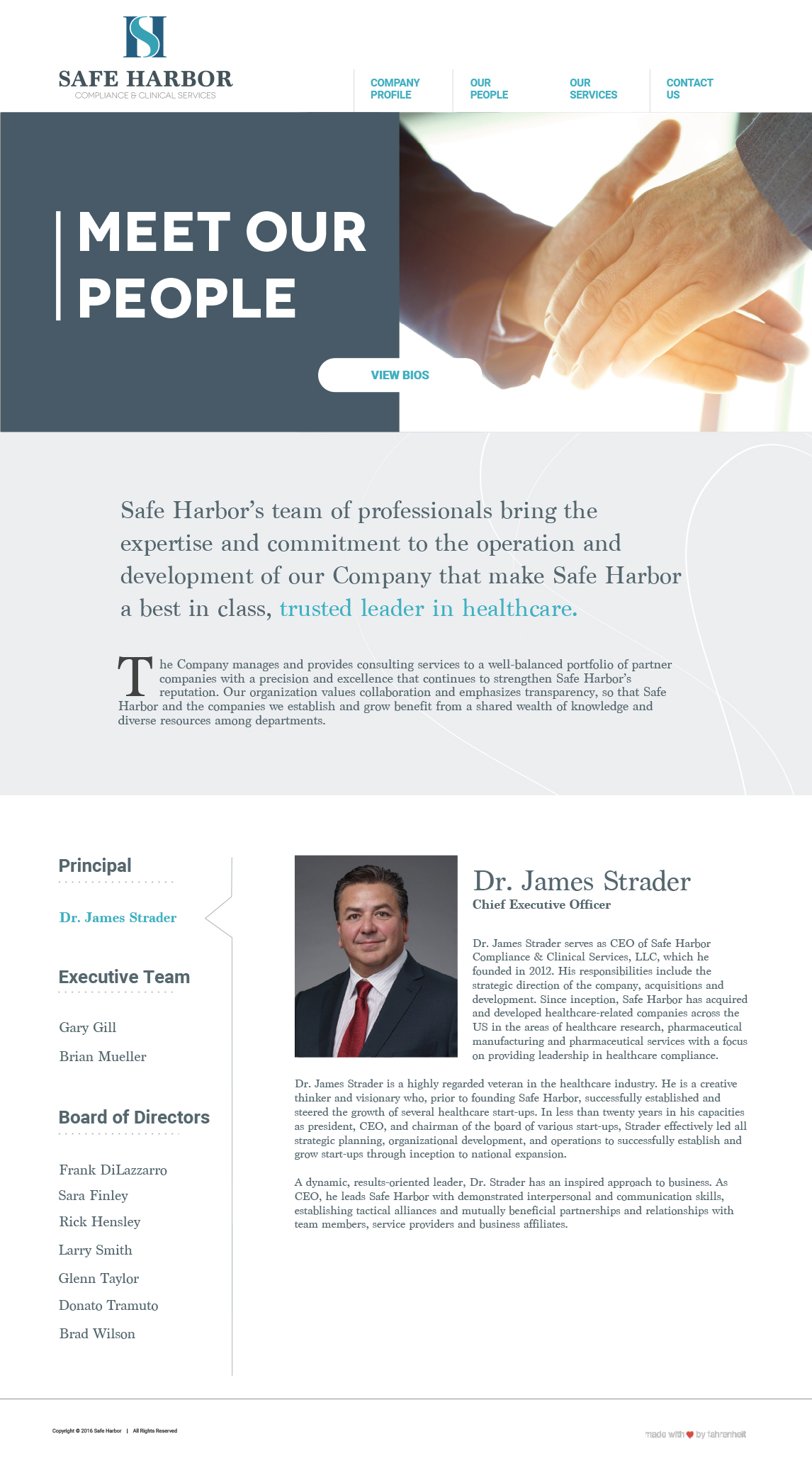 Results

---
Safe Harbor has a complete system that communicates their brand values. Their brand and site are consistent with their message which is now standardized throughout their family of companies.
Next case study

---