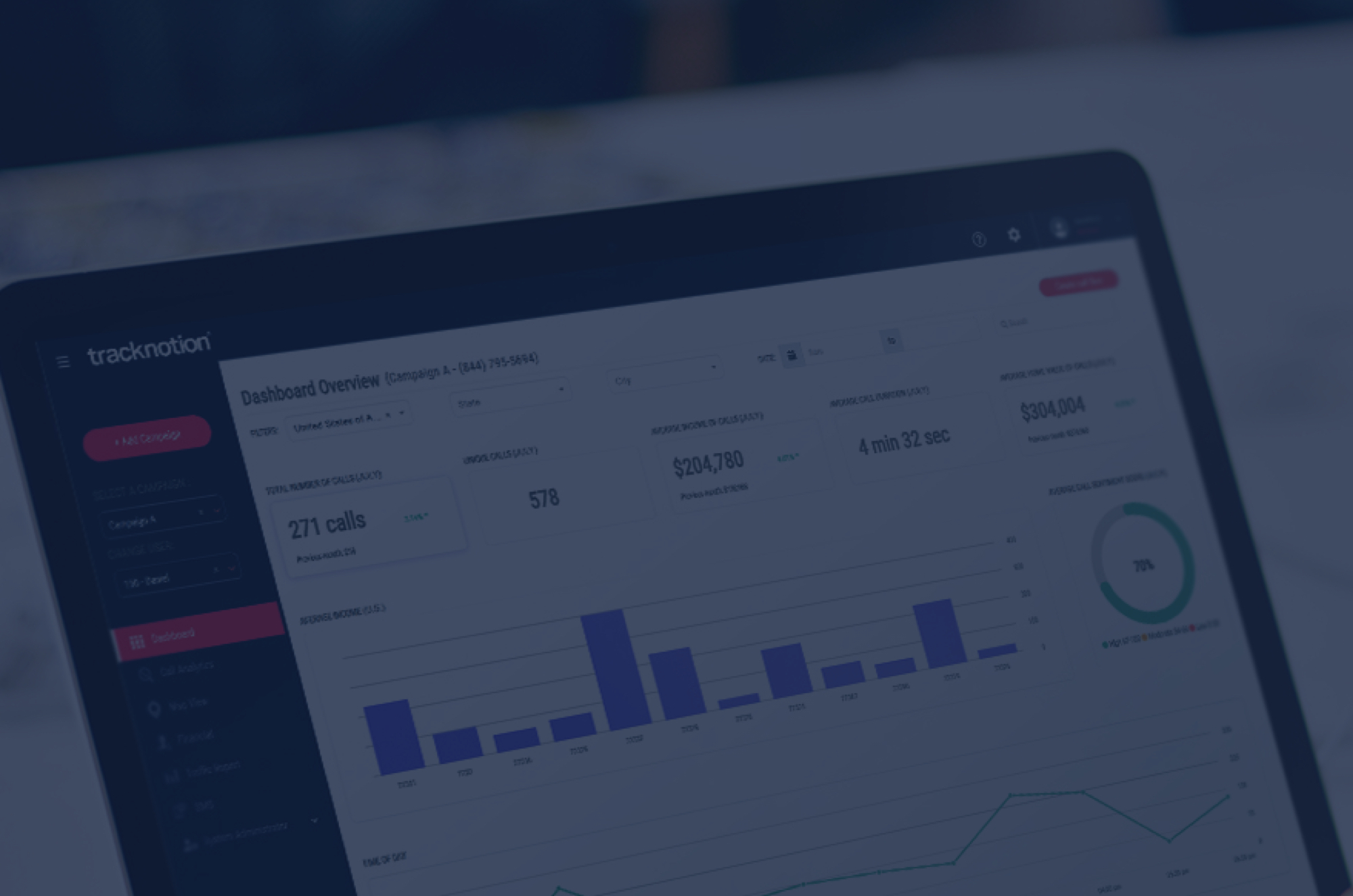 Call Intelligence App For Businesses

---
TrackNotion is an app designed to offer its users tremendous insight into each phone call. With TrackNotion, you can record every inbound call, have it automatically transcribed to text and have the call assigned a sentiment score based on the keywords spoken in the call, the general tone, and outcome. A database of phone numbers is kept for future SMS campaigns, which by the way, can be sent straight out of the platform.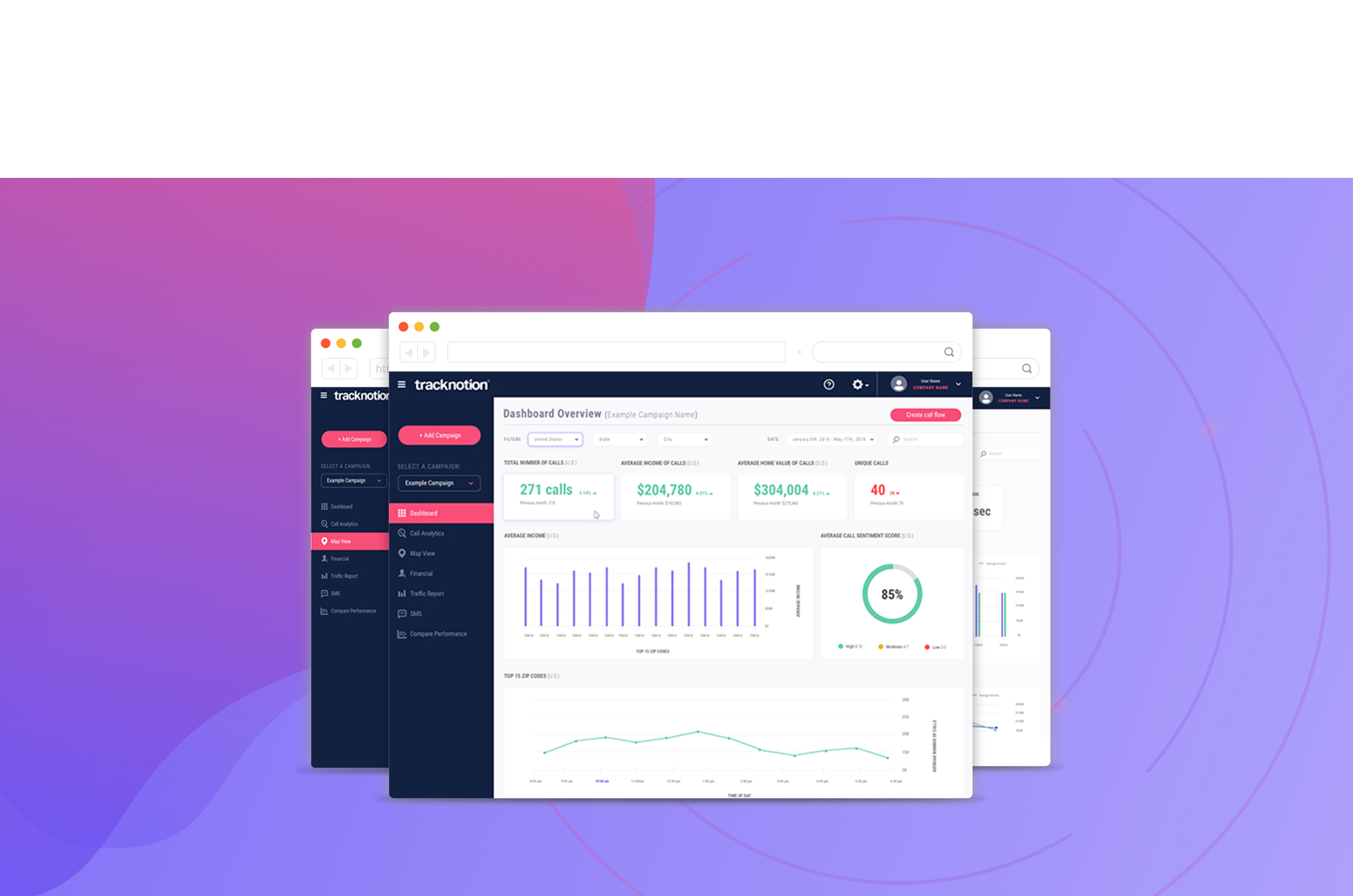 Diagnosis

---
TrackNotion was created to bridge the gap in phone tracking services currently available. Fahrenheit was tasked with the job of highlighting the crucial differences between TrackNotion and the other players in the industry. While call recording and attribution is something widely available, TrackNotion brings to the table a slew of new data that will certainly shape the way companies do business. A much deeper insight into the target demographic your business pursues. The intelligence gathered through TrackNotion is invaluable as more than ever, businesses are thirsty for reliable, actionable data.