We Do
PPC ADVERTISING
Before the rise of the digital era, marketing agencies utilized traditional channels such as print, radio, and television. Today, things are much different. Paid advertisements on search engines are the modern way to effectively market your business. PPC or pay-per-click advertisement investments soared to 356 billion in 2020 in the U.S alone, and these hefty investments are paying off in a big way. Are you ready to revamp your PPC strategy? Fahrenheit Marketing can deliver custom solutions to relieve the stress of managing your PPC accounts. We can deliver measurable results for your business, without the hassle.
Work with us
Did you know that 41% of all clicks go to the first three, paid advertisements on a search engine results page? That is a ton of traffic you could be benefiting from. PPC stands for pay-per-click advertising. This digital marketing method allows for your business to only pay for an advertisement when it is clicked by a user.
PPC is a great tool to utilize in your marketing strategy because of its utilization of artificial intelligence, scalable nature, ease of measurement, quick-campaign setup, and granular targeting options. Luckily, Fahrenheit is an expert on PPC campaign creation, management, and optimization. Partner with us to ensure better returns on your hard-earned marketing dollars.
What does A PPC Agency do?
PPC agencies and managers should be data-driven and detailed multi-taskers. They must constantly be aware of the competitive environment and emerging trends in the digital landscape. At Fahrenheit, we employ only the best and brightest PPC specialists in the industry in order to provide you with the best return on ad spend possible. Our team will assist you in juggling the optimization of many PPC channels, simultaneously. Some of these channels include:
Display Ads
Paid Social
Google Ads/Microsoft Ads
Smart Shopping/Performance Max
We provide meticulous keyword research, iterative testing, compelling CTAs, and retargeting in our campaigns to provide you with the best possible outcomes for your company. All of our PPC strategies are deliberate in nature. We strive to understand your goals and craft a specific solution to achieve them.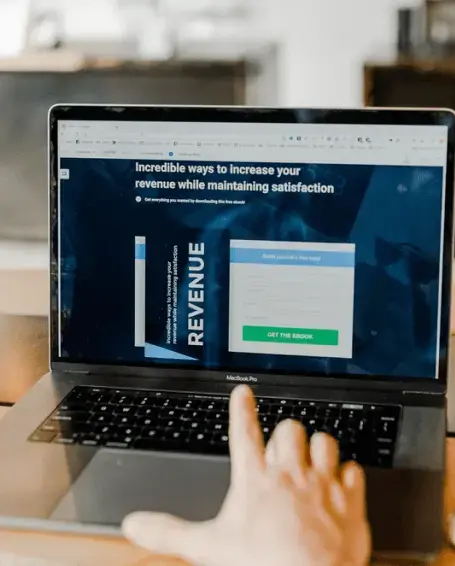 Why should I hire an agency to manage my PPC?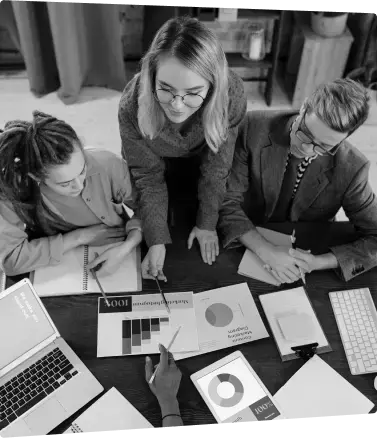 Why should I hire an agency to manage my PPC?
PPC agencies bring specialized knowledge to the world of online advertising. The best agencies have worked with a variety of clients in numerous industries, and this experience equips them with the knowledge necessary to apply PPC best practices to your business. They also have the ability to answer any PPC questions you may have because they have likely answered similar questions in a different context. Whether you want to increase conversion rates, gain more qualified leads, or increase your average order value, Fahrenheit Marketing can help. Our team can provide you with professional reporting, recommendations, and project management. We provide scalable services with plans that adjust to seasonal needs, grow with your business, and test new markets to hone or optimize your reach. Our PPC experts come from all over the world, which enables us to see projects through a unique lens and, in turn, provide innovative solutions.
How to choose the right PPC agency
A vast range of quality and experience exists between PPC agencies. You should find the one that matches the type of business you want to become. "Here's a checklist of things to think about before taking the next step with a new PPC agency.
Check out their Client Portfolio - Do the businesses they have previously partnered with relate to your niche? Are they experienced in your industry and business size?
Make sure they provide transparency - You should have access to your PPC accounts, and they should provide you with routine reporting on the KPIs (Key Performance Indicators) that are important to your business.
What paid media platforms have they mastered? If you are looking to elevate your paid social accounts, you wouldn't hire an agency that specializes exclusively in paid search. Ask questions to establish trust that an agency is experienced in the channel you are interested in.
What levels of service do they provide? Every business has different budgets and intentions for PPC management: make sure the agency you choose has levels of service and pricing models that suit your needs.
Do they consider your goals? A good agency should always strive to understand your specific goals. Pay attention to the importance they place on your needs.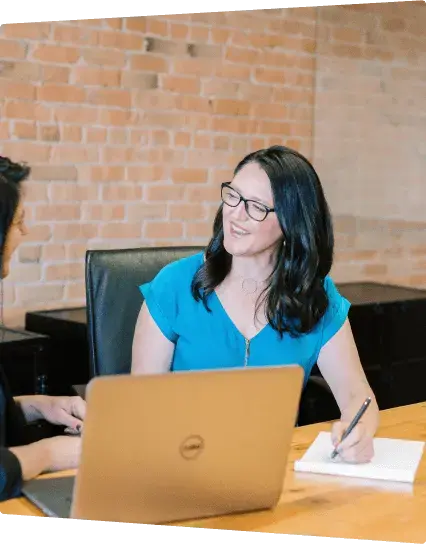 COMMITMENT TO ACCOUNTABILITY
We are a results-based PPC agency that is absolutely obsessed with data. When it comes to partnerships, we value transparency and open communication above all else. We insist on upholding these values by ensuring that our clients' PPC accounts are always accessible across channels to provide sufficient visibility and data ownership. In order to give you the most accurate illustration of
how your PPC efforts are performing we provide video-based reports. These reports can be shared both internally and with stakeholders, and we can provide them as often, or as little, as you'd like. Partner with us today and see the difference proactive PPC management can make.
We've achieved great
results for our clients
The best PPC agencies will listen to you and go the extra mile to exceed your expectations. With tailored plans and levels of service designed to meet your needs, working with us might just be the next step to bringing your business to the next level. Beyond PPC strategy creation and development, our team can easily and seamlessly transition to assist with other strategic marketing initiatives, such as SEO, content creation, and development.
Fahrenheit Marketing is a digital marketing agency in Austin, TX that prides itself on a client-first mentality. We have the tools and expertise to build a tailored PPC strategy for you. Want to see some of our exceptional work? Check out our portfolio here.