Did you know that more than 90% of users online only click through to sites that show up on the first page results on Google? Additionally, over 50 percent of that traffic is routed through the top few listings on the first page. Ranking highly on SERP (Search Engine Results Page) pages is vital to driving the traffic and conversions you desire. So how do we do it?
Fahrenheit leverages SEO methods like content creation, keyword research, propertagging, and link building. These methods are mixed and matched to create the ultimate concoction that's specific to your business' SEO needs. Whether you own a brick-and-mortar donut shop in need of a minor,
Local SEO
revamp or a worldwide
eCommerce
site that values extremely granular data, Fahrenheit can help you rank higher and drive returns.
What Are The Different Types Of SEO?
SEO is all about finding the proper balance between implementing deliberate practices to improve your ranking in Google and ensuring the user experience remains simple and relevant. When creating a blog post designed to answer an audience's commonly asked questions, you don't want to overuse keywords just to rank higher. That is a defunct strategy that actually reduces legitimacy, usability, and readability for your user. The content should always remain germane and helpful for a user's intent. Some important facets of SEO strategy include:
Technical SEO comprises the factors that allow Google to crawl and index a website. This refers to page load times, site configuration, mobile responsiveness, and encryptions.

On-Page SEO is how Google categorizes what your website is about. This includes linking structure, metadata, accessibility, content quality/relevance, and updates.

Off-Page SEO is made up of SEO practices found outside of your website. These include relevant citations, inbound links, and social media references.
Fahrenheit's SEO team are experts in all components of SEO and can craft and implement an SEO strategy tailored to your specific business goals.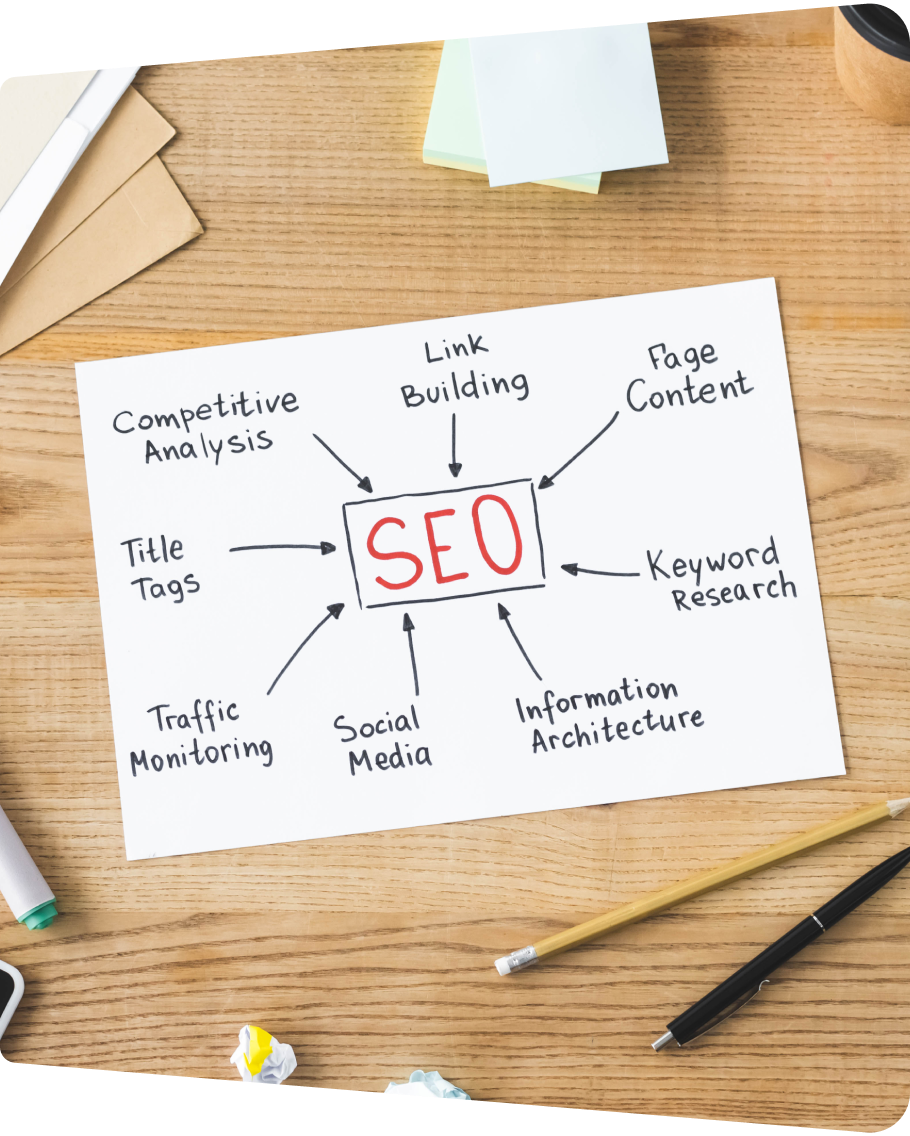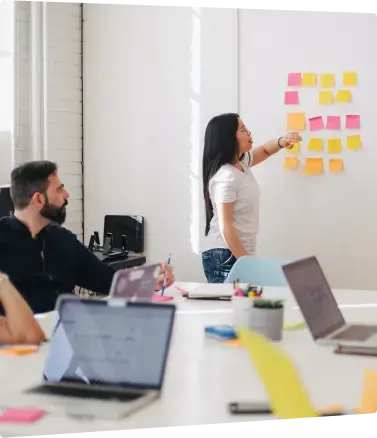 Why Should I Hire An Seo Agency?
SEO agencies provide expertise in enhancing a variety of aspects of your online presence conducive to Google's SEO algorithms. Fahrenheit Marketing's SEO experts hail from all around the world. With differing perspectives and experiences, our team can view your SEO strategy through a unique lens. We offer unparalleled client support and professional project management. From updating Google My Business Profiles for Local SEO, to marking up schemas for technical SEO, we know the proper methods to boost your SEO ranking and drive ROI for your business. Our team can provide you with professional reporting, recommendations, and project management.
How To Choose The Right SEO Agency
Because SEO is of paramount importance, the market for SEO agencies has become extremely saturated. So how do you know you are choosing the right one?
Make sure they put data first - SEO agencies should always provide you with measurable results and be able to demonstrate success with other clients.

Buzzwords can be a red flag - There's nothing worse than a business pitch with platitudes and promises without proof. No one can guarantee, nor should they expect a meteoric rise to the top; instead, expect gradual progress. Make sure they are making quantifiable claims and providing specific recommendations.

Niche Expertise - Have they worked with other businesses in the same industry? Ensure their expertise aligns with your business needs and size. Without an understanding of particular vernacular for your industry they may produce content that hurts instead of helping.

Ensure Goal Alignment - Are they simply looking to have you rank higher, or are they looking to build a comprehensive strategy that drives results on relevant business goals and KPIs? Make sure they understand and consider your goals on all deliverables.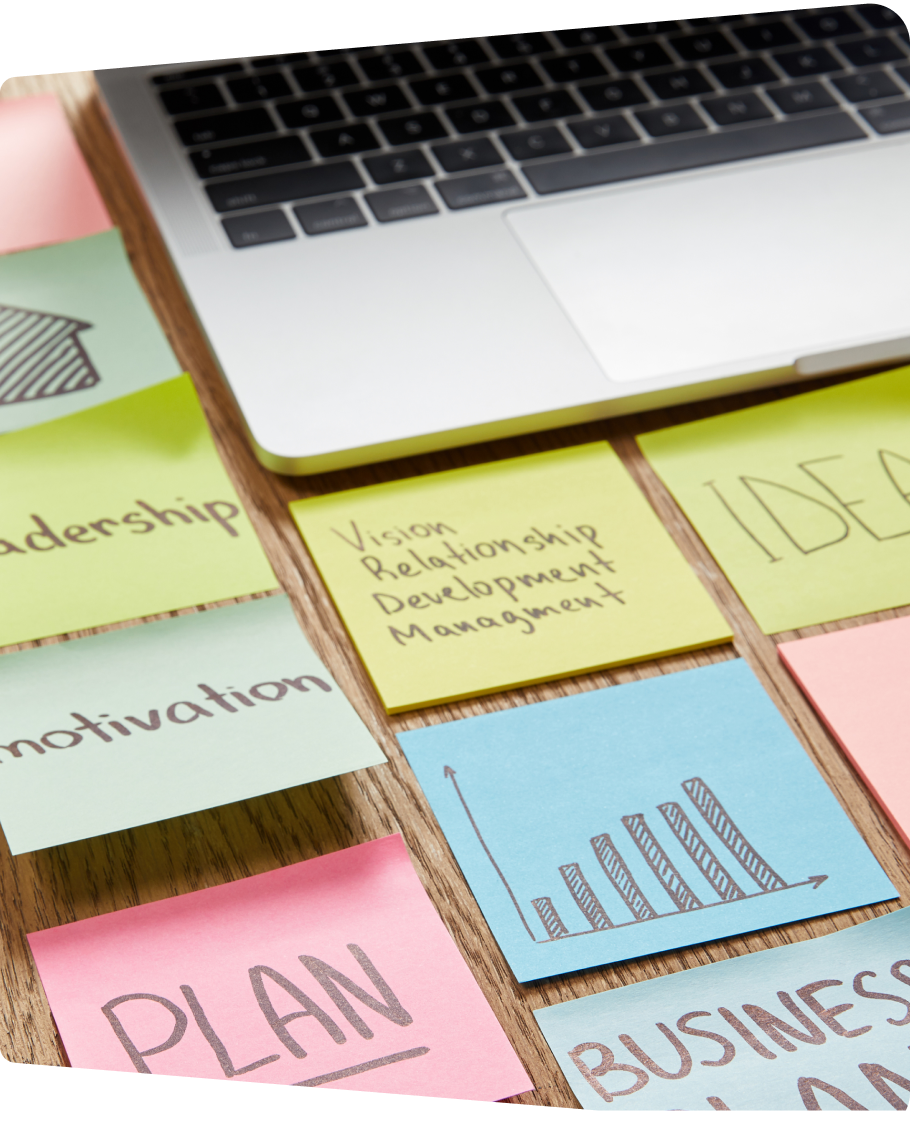 COMMITMENT TO ACCOUNTABILITY
We are a results-focused SEO agency that is completely driven by data. When it comes to partnerships, we value transparency and open communication above all else. We insist on upholding these values by ensuring that our client's accounts are accessible across channels to provide sufficient visibility and data ownership. In order to give you the most accurate illustration of how your
marketing efforts are performing we provide video-based reports. These reports can be shared both internally and with stakeholders, and we can provide them as often, or as little, as you'd like. Partner with us today and see the difference adequate care can make.
WE'VE ACHIEVED GREAT RESULTS FOR OUR CLIENTS
With over 14 years of experience in the digital marketing space, our team is highly skilled, knowledgeable, and well-versed with various Google SEO strategies. Our dynamic approach and unfaltering dedication go a long way in ensuring that you get search engine optimization solutions that bring in measurable results.
Have more questions about how we can elevate your business' SEO strategy? We have answers! Reach out to our friendly team of SEO experts. You can also check out our portfolio here.