ECommerce, eCommerce, eCommerce. It's in the forefront of every marketer's mind, post-pandemic. But just how can you elevate your eCommerce strategy? Email marketing is one of the most effective ways to lead customers from discovery to conversion.
This practice enables companies to effectively retarget customers, offer segment-specific promotions, and reach huge audiences with minimal investment. But what if there was an email CRM platform custom-crafted to complement eCommerce brands? Let us introduce you to the unique capabilities of Klaviyo.
WHAT IS KLAVIYO?
Klaviyo is an email marketing platform tailored specifically for use with eCommerce brands. It features advanced audience segmentation, seamless integrations, email personalization, and more. We believe the power of Klaviyo paired with the functionalities of eCommerce platforms like Shopify and BigCommerce can create a mighty eCommerce marketing machine that will maximize your revenue and keep your customers coming back.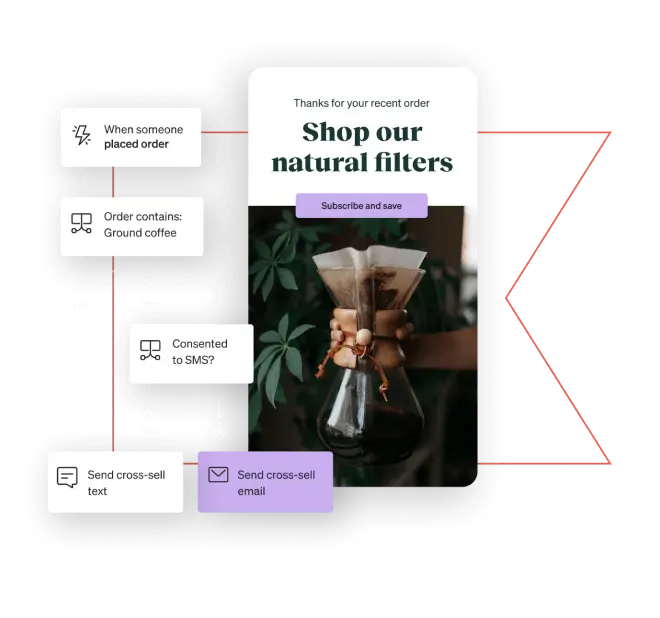 FEATURES
Innovative Integrations
Email Personalization
Design Library
Advanced Segmentation
Integrations
Klaviyo seamlessly integrates with Shopify, BigCommerce, and many other eCommerce platforms. It pulls all of your data from whichever eCommerce platform you use so you can create email triggers based on what's happening in real time within your storefront. Klaviyo also offers integrations with Facebook and Instagram, so you can run highly-targeted ads across social channels with lookalike audiences.
Segmentation
Integrations with eCommerce platforms allow Klaviyo to collect relevant customer data and segment your customers according to specific behaviors and metrics like average order value, conversion rate, discount code usage, and frequency of orders. Make the most of your data with Klaviyo.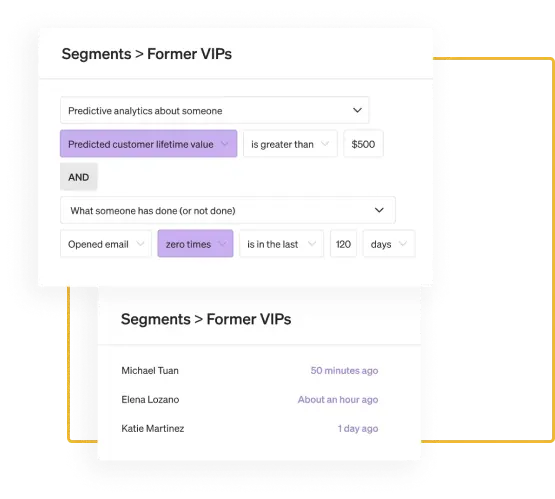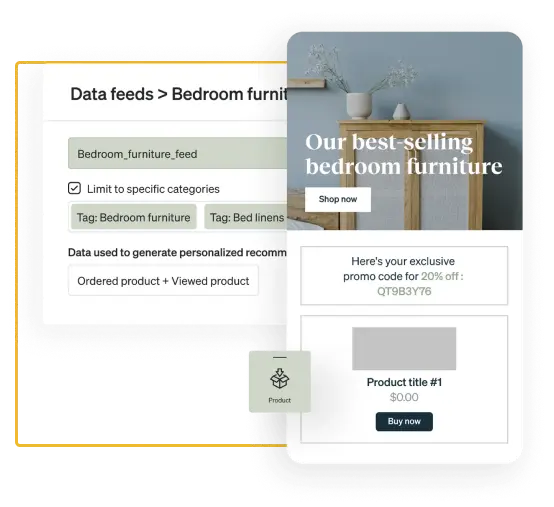 Email Personalization
Everyone loves to feel seen and heard; the same goes for your customers. Klaviyo fosters long-term customer relationships through email personalization and behavior-triggered automation sequences. From shopping cart abandonment to order and shopping updates, Klaviyo keeps your customers in the loop.
Templates
Klaviyo's library of prebuilt templates provides you with everything you need to launch a successful campaign. The templates are proven by data to spur engagement and increase brand sentiment, and you can easily customize them with your brand's logo and colors with the no-coding editor. Use your advanced customer lists in conjunction with our pre-built templates to send beautiful and hyper-targeted campaigns to the right prospects at the right time.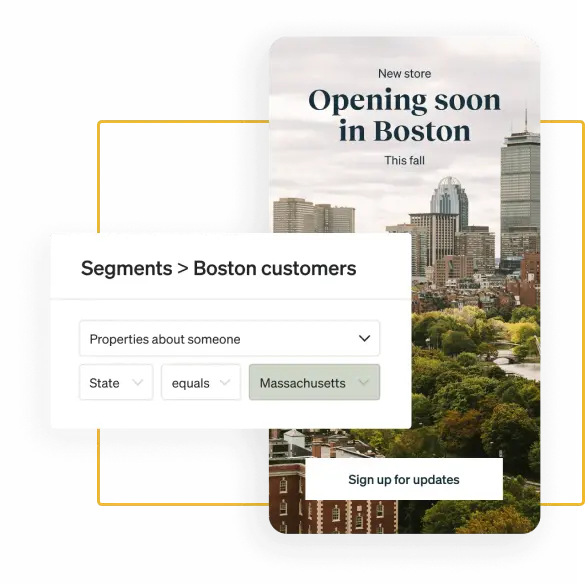 HAVE QUESTIONS?
As a certified Klaviyo partner agency, we can help you leverage all of the unique functionalities Klaviyo has to offer. Our digital marketing experts will handle everything from onboarding to custom digital-strategy creation. As a full-service marketing agency, working with us means you not only get a guide to Klaviyo's eCommerce email solutions, but access to marketing specialists in PPC, SEO, and omnichannel strategies. That's everything you need for a killer eCommerce email strategy all in one place. That's clever thinking. If you have further questions about elevating your eCommerce strategies, reach out to us today.
LET'S WORK TOGETHER
Like what you see?
Send us a message to get in touch!