We Do
UX FOR Web & Apps
Want to build a website or application that delights users, drives conversions, and embodies your brand? Fahrenheit's UX designers can construct your vision from the ground up or step in at an inflection point to course-correct and right the ship for the next leg of your voyage. Our UX design work acts as a map, guiding developers to build each link of code for flawless products that convert. An app or website that users find frustrating damages your brand and ability to serve your customers' needs. Fahrenheit identifies and precludes those problems from happening, and it begins with a scientific exploration of how users interact with your brand and the logical steps to steer them to find solutions through your products and services.
Work with us
Other Design services we offer
What is UX Design?
UX Design, or user experience design, relates to how a user feels when interacting with any aspect of a website or application and the potential interruptions to successfully interacting with your brand.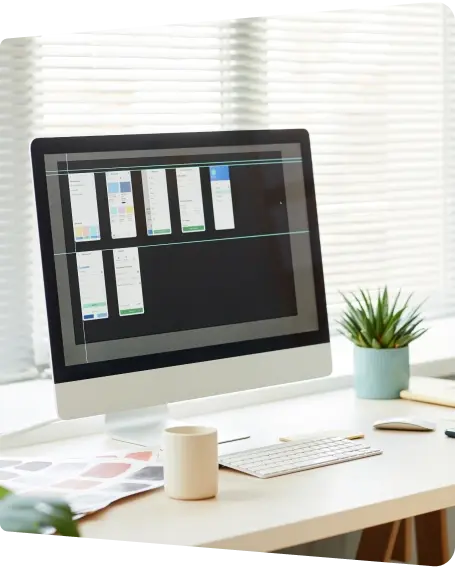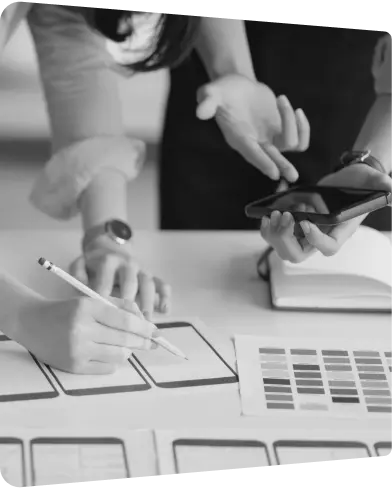 Fahrenheit's UX Process
UX design, when done from the beginning, includes researching competitors and features to be offered and then creating low-fidelity prototypes of a website's structure, without fonts, graphics, or colors to distract from the intended flow. By visualizing the unadorned layout, you can see how users can interact and navigate within your website to encourage the desired conversion paths. This can also be done with a UX audit after your site or application is already launched. Fahrenheit's UX designers seek failure–that is, counterintuitively, the point – to find unlikely scenarios or ways that users might get stuck in a loop. Our UX design is intended to ensure visitors can find relevant information through the least possible amount of clicks while simultaneously enjoying the process. From continuous testing to user journey mapping to extensive QAs, our designers will ensure your customer experience is clear and enjoyable. And most importantly, we prioritize experiences with clear calls to action that move people through the marketing funnel, from discovery to conversion.
Benefits of Prioritizing UX in Web/App Development
Put Your Customers First - When you prioritize UX design, you are in turn prioritizing your customer. Having an enjoyable user experience is of paramount importance in gaining new customers and retaining existing ones. The search engines are keenly aware of which sites answer viewers' needs. Fahrenheit labors to understand the psychological forces and the experiences your customers expect and engineers to work with those factors.
Saves Time in Development Phase - UX design involves extensive planning and testing. Fahrenheit's designers will iteratively tweak pages and applications numerous times to ensure it's exactly right before approval for development. If you were to bypass this process, you may have to redo and recode major components of your website. As a full-service agency, our designers also 'value engineer' alongside our developers to ensure that the experience you want for your viewers is feasible and able to be developed.
Better SEO - Search engine algorithms favor websites with relevant, accessible, and credible information. It just so happens that these are key facets of UX design and usability. To prioritize UX is to put your brand in front of more potential customers. View Google's Official Search Rater Quality Guidelines that extensively outline all the factors Google considers in its search engine results pages. Fahrenheit is a full-service marketing agency, and SEO is a crucial part of our business. You can trust that your web project will have the eyes of designers, marketers, and operations professionals each looking to equip you for success in their adjacent specialties.
Higher Conversion Rate - Quality UX design will encourage your customer to navigate to more pages of your website, emphasize your CTAs, and provide a clearer path to conversion. If you prioritize UX design when developing your website or application, you will naturally have higher conversion rates. Fahrenheit approaches site design with conversions in mind; your site will be ready to receive visitors and prepare them for a purchase.
Our UX Specializations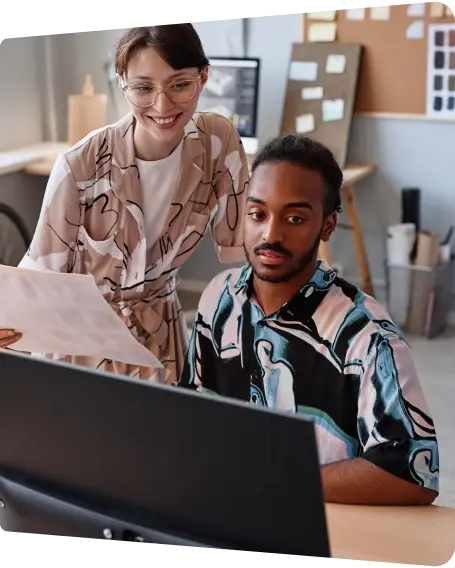 Work With Us
We believe that your website should fully emulate your brand, from the homepage to the checkout process. With this philosophy at the forefront of our design, we build websites that are fully committed to user experience. A user-first mindset in design fosters the best outcomes when it comes to converting casual browsers into paying customers. Google values usability when determining your website's ranking and without UX design, you could be leaving money on the table. We keep accessibility in mind from ideation to implementation, auditing our processes to ensure the usability of our websites aligns with our stringent quality standards.

Because we are dedicated to providing businesses with tangible and measurable results, we rely on data as our primary source of truth when making decisions. We won't waste time investing in a design or channel that isn't providing sufficient returns. Our UX designers are sure to boost your business with a beautiful and functional website. Contact our team today to schedule a consultation and grow your returns.
Other eCommerce services we offer