WordPress Is The WorldWide Choice
WordPress currently dominates the market, as the platform for over 43% of all websites, and it's clear to see why:
WordPress delivers developer functionalities to the masses, with usability in mind – creating a flexible and accessible platform for website management.
WordPress offers a directory of over 70,000 plug-ins for download, putting custom functionalities within reach – useful for SEO, website performance, and security.
WordPress is also an incredibly scalable platform – providing a solid infrastructure, services, and resources that can grow alongside your business as it expands.
WordPress boasts countless integration options – seamlessly aligning cross-channel efforts.
While we love WordPress for these reasons, we are sure you have specific capabilities important to your brand. Fahrenheit can advise on the proper plug-ins and themes to implement in order to custom-build your website while keeping you in the loop every step of the way. As you learn more about the options available, you will soon find a desire to incorporate more function and security.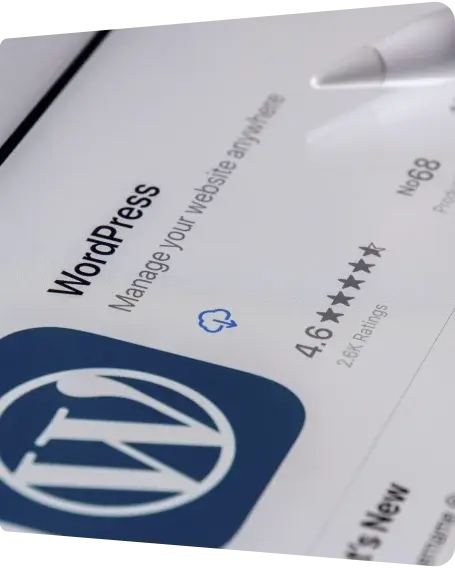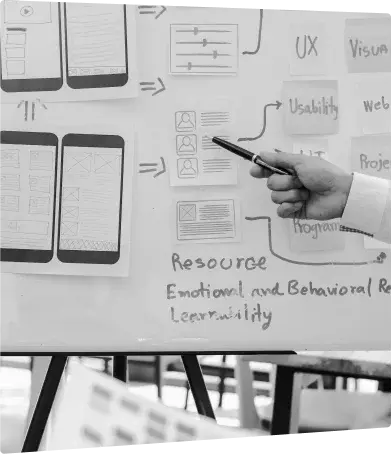 Why Hire A WordPress Development Agency
WordPress offers site owners a multitude of options that even amateurs can make use of, though they will find some aspects better left to experts, such as the following web
development
and technical support concerns.
Security - As the largest CMS, it is also the largest target for those looking to exploit and find vulnerabilities. We ensure known WordPress exploits are minimized and your website is more secure.
WordPress Plug-In Development - Plug-ins boost capabilities by simplifying the steps needed to complete intricate functions, especially between separate sites/applications. We develop custom solutions to handle integrating the data in the way your company needs it; typically more specifically than the plug-in library contains.
SEO - We design our websites for SEO by keeping Google's Search Quality Score Guidelines in mind. These guidelines ensure the core functionality of your website won't cannibalize your future efforts of ongoing SEO.
User Experience - We wireframe your website from the ground up by studying and understanding the user journey through your website. This ensures that the foundation of your website aids your user instead of hindering them.
Retaining Control - You shouldn't be at the mercy of a developer for changes: customized page editors allow your team to make changes that will still conform to your branding and chosen user experience. Our WordPress websites feature Elementor Pro, a powerful page editor that empowers your team to make changes that conform to your brand and the UX developed for your website.
Testing Site Integrity - Testing for fidelity during WordPress and plug-in updates is important to maintain function and appearance. With many plug-ins interacting, even a single neglected update can stymie an entire workflow. Some hosting services perform updates automatically with inconsistent results. A visual comparison is recommended. WP Engine and other Managed WP hosting will auto-perform updates, but we use additional visual testing to ensure your updates don't break the website's functionality.
Ongoing Professional Support - Not every application will need the same level of support. Your agency should assess your needs and offer you a solution that meets your individual needs. We offer ongoing support to our clients, with scalable levels of service: we can be as hands-on or as hands-off as you'd like.
How To Choose The Right WordPress Agency
There are many agencies that offer some of what Fahrenheit Marketing offers, but few that offer an entire suite of services. Some of the approaches making Fahrenehit desirable are:
Customer Centric - Your WordPress agency should always prioritize the needs of your brand. Choose an agency that takes the time to sit down and understand your needs, fosters open communication, and offers continuous feedback.
Scalable Services - You should always evaluate the different levels of service an agency offers. Consider whether you want a comprehensive, enterprise-level, WordPress build or assistance with custom software.
Data-Driven - Rather than partnering with an agency that relies on gut instincts, it can be beneficial to work with an agency that relies on data as its primary source of truth.
Sufficient Expertise - It's important to consider what type of agency you are working with and which areas they specialize in. Check out their portfolio of work, services offered, and relevant reviews to get an idea of where they excel.
Pricing Model - Any agency you are considering should have a transparent and clear pricing model. Make sure their pricing options make sense with your budget and the levels of support you require.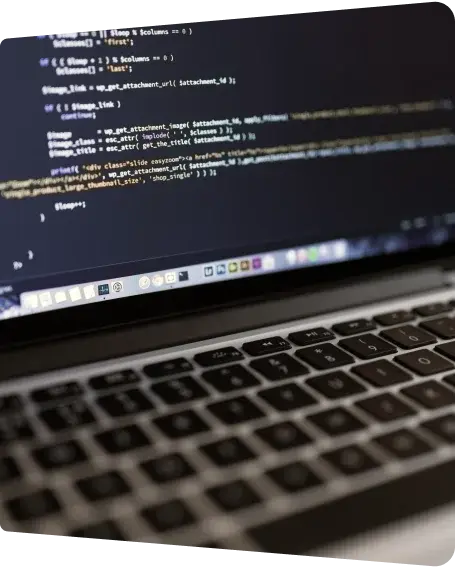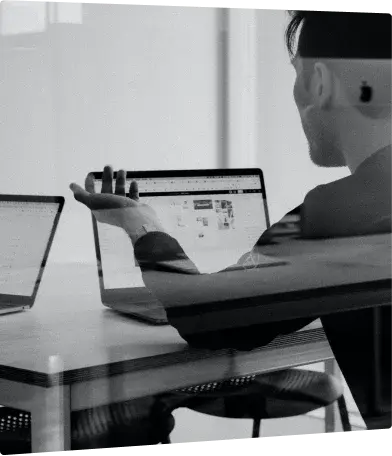 We Develop Quality WordPress Websites
We've developed a wide range of WordPress websites, from
local Austin web design projects
to
web development for world-renowned brands;
we've done it all. Our agency combines UX web design with cutting-edge web development to deliver beautiful and technically flawless websites.
Gain Competitive Edge with Professional WordPress Development
If you have some technical expertise, or even employ in-house developers, it can be tempting to try your hand at your own WordPress development, and while that may work for some, working with Fahrenheit can put you ahead of the competition with:
Professional Project Management

Unparalleled Expertise

WordPress Updates

Speed, Security, & Performance Optimization

Custom-Built Websites

Avoid Wasted Time & Money
We've Achieved Amazing Results for Our Clients
At Fahrenheit, we believe there is more to a partnership than profit, although profit is pretty awesome too. We are proud of
the work we've completed for our clients
. As an agency with a full suite of services, feel free to
contact our team
for assistance with
digital marketing services
,
eCommerce
efforts,
UX/UI design
, and web development. We look forward to speaking with you and developing a WordPress website we can both be proud of.