DESIGN
DEVELOPMENT
Today, Healthy Pet has multiple physical locations in addition to an online store custom-built on Shopify, an eCommerce platform. During the pandemic, store pickup and delivery became an even larger part of their business, as it has for many. In an effort to improve user experience and provide less friction, Healthy Pet wanted product availability shown by location.
Healthy Pet needed customers and staff to be able to see where items are physically located. With stores around Austin, getting the items they want to be delivered the next day was an attainable goal, but for immediate pickup, they needed Fahrenheit to deliver a system to show where products were in real-time. By integrating Shopify with their Lightspeed POS, Fahrenheit was able to make this a reality.
Scroll Here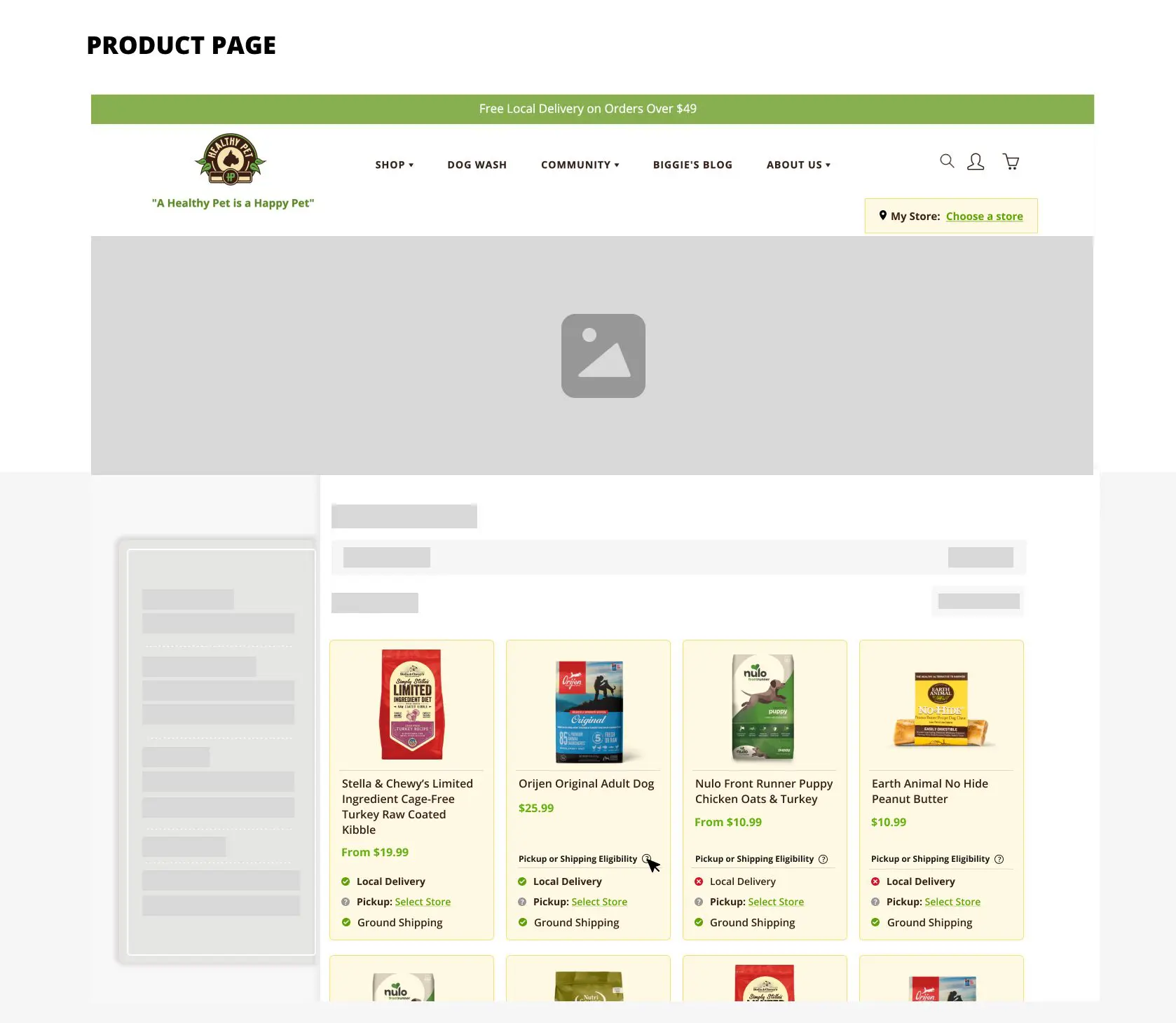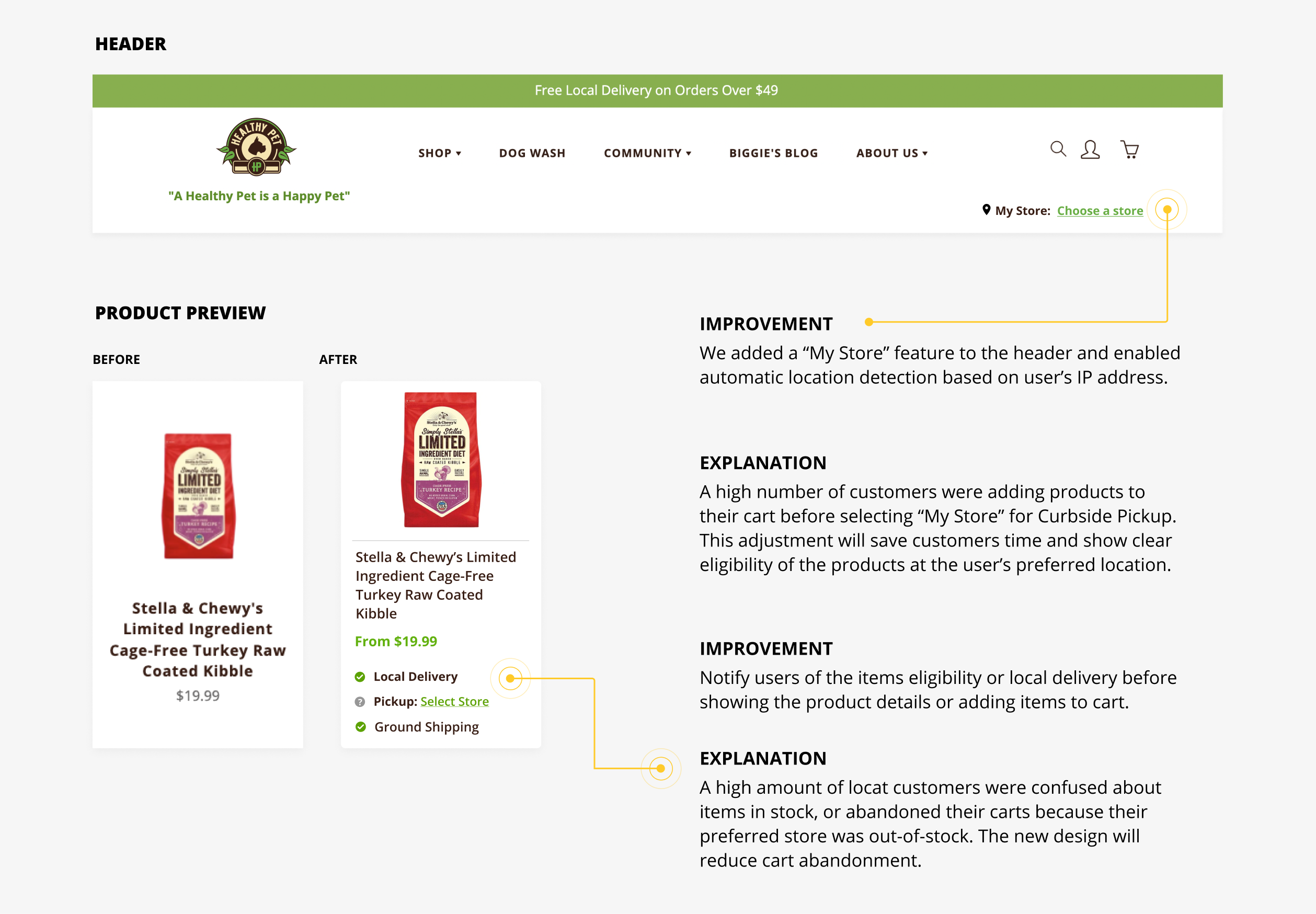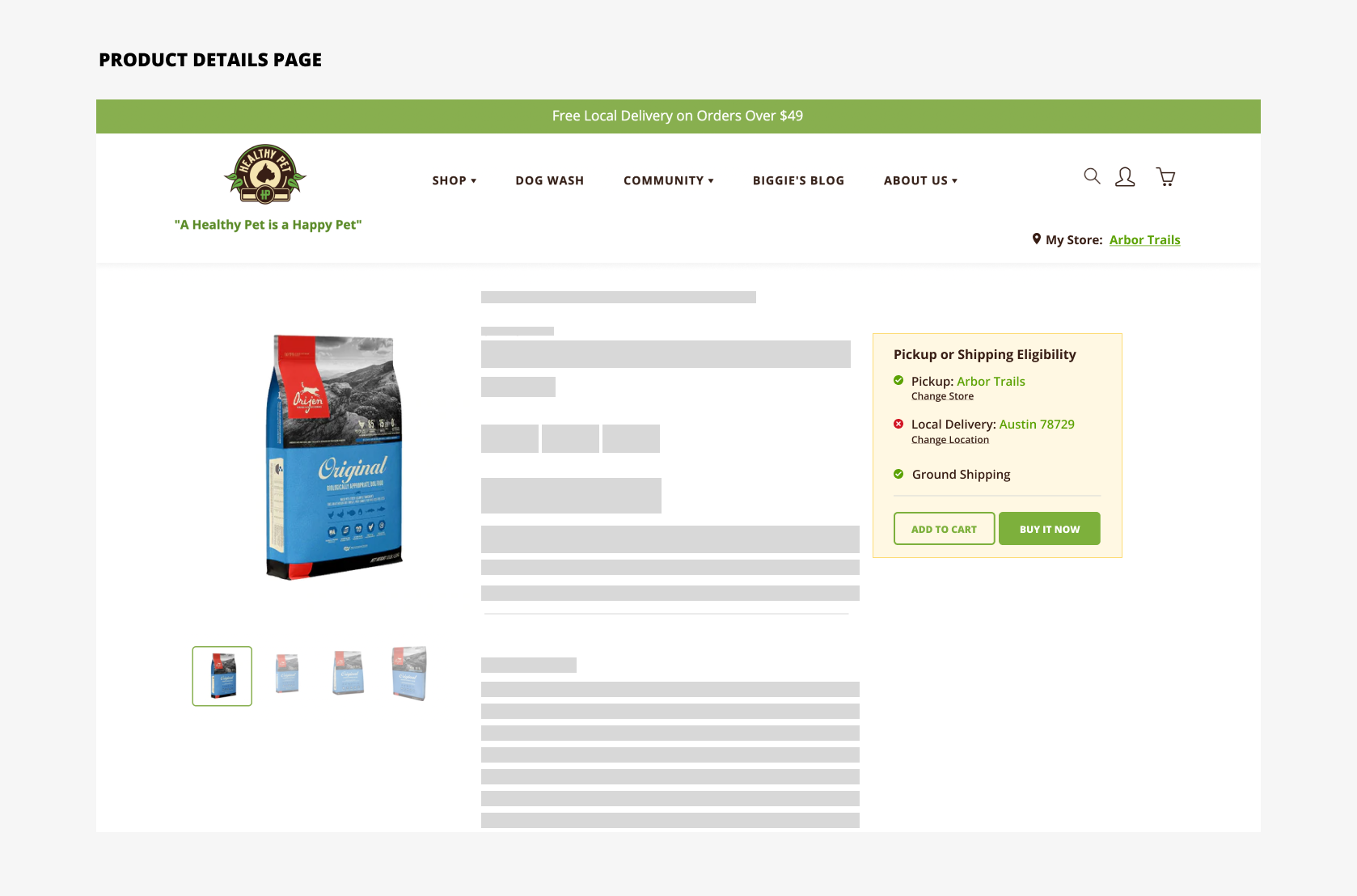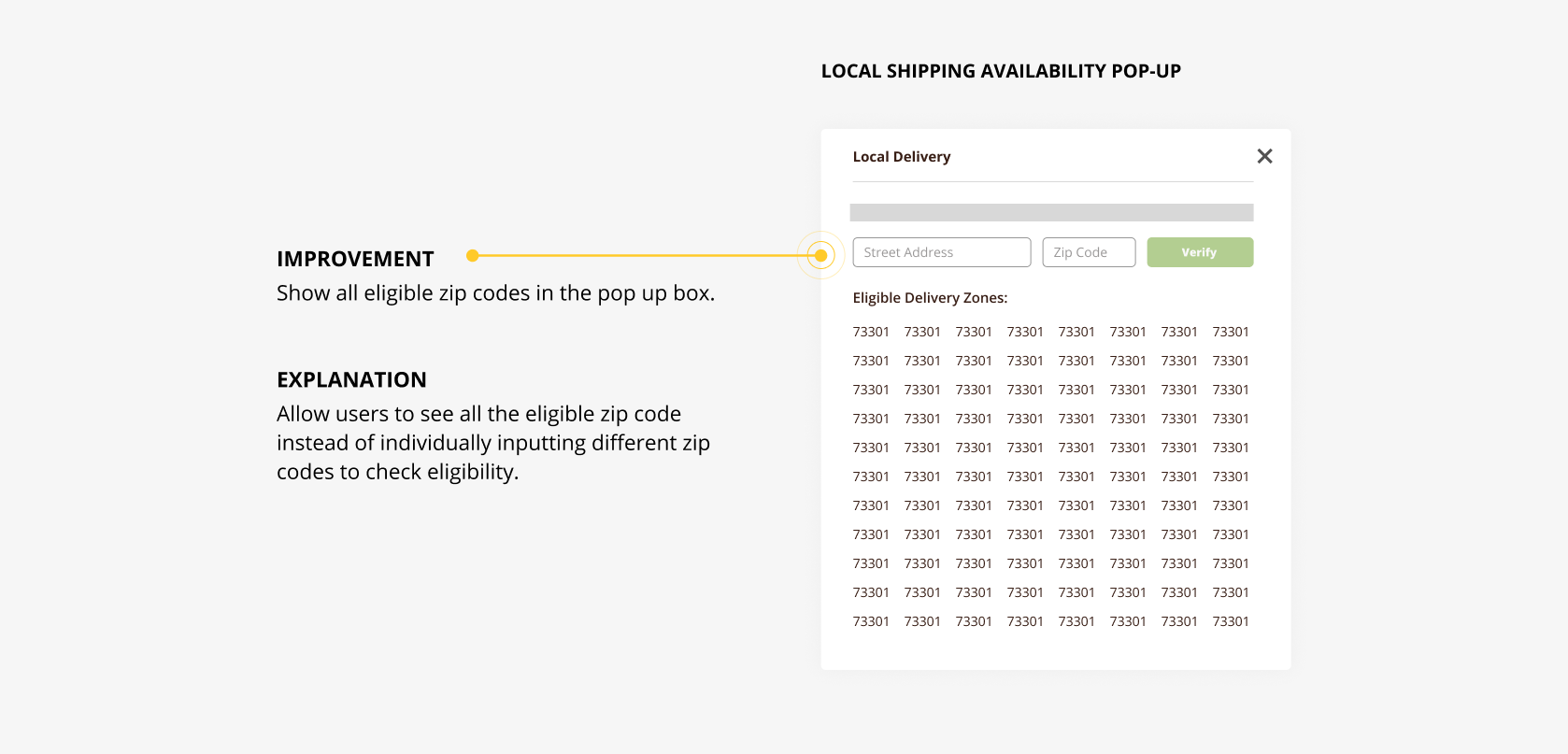 THE OUTCOME
The outcome? A fully-optimized eCommerce site that drives conversions with detailed product pages, displayed availability, and automatic location detection. Through iterative testing and quality UX/UI design and development work, Fahrenheit was able to deliver an out-of-the box-solution that will exceed Healthy Pet's expectations and delight their customers for years to come.
Come Work With Us
Like what you see?
Contact us to discuss your project. We're ready to help.