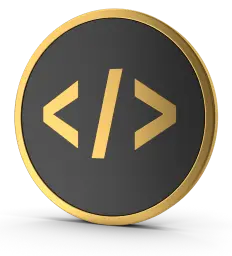 At Fahrenheit, we believe in creating products that we would use ourselves. Likewise, we partner with companies whose solutions were created to streamline processes and answer the challenges of businesses like yours. That's why our portfolio of SaaS products provides real solutions for real problems.
You can trust that any of the products we've recommended have been thoroughly vetted and tested by not only our team of rigorous developers but by a community of developers who have been trained to spot problems, both common and obscure. These products represent the best the market has to offer and will serve you well on all the common platforms, even if you switch directions and find new ways to bring your products and services to market.

Solving a common woe of eCommerce businesses with multiple points of sale, the Offline Order Importer reconciles your data to avoid transcription errors and expedites the process from purchase to fulfillment. Just because your eCommerce store is blowing up, your order upload processes shouldn't have to. The Offline Order Importer app was designed with one overarching goal in mind: to make your life easier. We've streamlined the process of hefty order uploads. From large lists of corporate gifts to selling-out on your newest product, large orders just became manageable. With a single spreadsheet, you can now upload all of the information needed, eliminating the need for hours of tiresome clicking, dragging/dropping, and cutting/pasting.
VIEW PRODUCT
FEATURES
Efficient order uploading
Efficient order Streamlined document creation/management
Comprehensive filtering features
Automatic error detection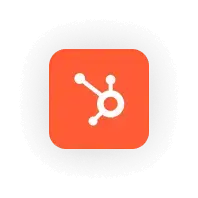 Hubspot
Like a multi-tool for digital marketing, HubSpot provides solutions for several functions of marketing and sales. Fahrenheit has partnered with businesses of all shapes and sizes since our humble beginnings in 2008. We believe that HubSpot is cut from the same customer-centric cloth, partnering with small businesses to provide CRM, marketing, sales, and customer service tools needed to scale and grow their businesses the smart way. With so many options, you'll want some help navigating and creating your content. As a Certified HubSpot Partner, we can handle everything from securing a risk-free trial to onboarding to digital strategy creation and implementation. Partner with us and let us polish your processes and improve your bottom line.
Make the Most of Your Data
Get More Leads (And Better Ones)
Let Us Do The Work For You
VIEW PRODUCT
Klaviyo is an email marketing platform tailored specifically for use with eCommerce brands. It features advanced audience segmentation, seamless integrations, email personalization, and more. We believe the power of Klaviyo paired with the functionalities of eCommerce platforms like Shopify and BigCommerce can create a mighty eCommerce marketing machine that will maximize your revenue and keep your customers coming back.
VIEW PRODUCT
FEATURES
Innovative Integrations
Email Personalization
Design Library

Sharpspring
A marketing automation and customer relationship management tool, SharpSpring provides advanced options for entry-level budgets. As a long-time SharpSpring partner agency, we believe in the solutions that SharpSpring delivers to businesses of all sizes. With an affordable price tag, savvy solutions, and a comprehensive suite of marketing capabilities, SharpSpring is a great CRM option for companies of any size looking to expand their marketing efforts. We know SharpSpring in and out and can help you all the way from onboarding to digital strategy creation and implementation.
Gain more Qualified Leads
Leverage Your Data for informed decision making
Be Hands On. Or Be Hands Off. It's up to you
VIEW PRODUCT

A vulnerability solution, accessiBe ensures your website is accessible for all users – it isn't just the right thing to do, it's also beneficial for your business. Gauging your webpages through digital eyes instead of biological ones, accessiBe eliminates the need for outsourcing accessibility contractors and laborious internal processes. This simple software can be implemented in minutes and recognizes ways your website can become fully compliant with 508, EAA, ADA, AODA, and WCAG standards. With a fully accessible website, you can rest assured knowing that your digital presence is reaching as many people as possible without the possibility of legal issues.
VIEW PRODUCT
FEATURES
Keep Your Website Accessible
Intuitive Interface
WCAG & ADA Compliance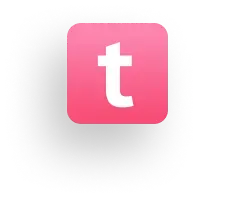 Tracknotion
A marketing solution for call centers and teams utilizing telephones, TrackNotion is an innovative application revolutionizing the way businesses interact with caller data before, during, and after a call connects. Created to leverage the power of collective data, TrackNotion provides businesses with enhanced insight, targeting abilities, seamless integrations, and superior customer service capabilities. Whatever your industry, utilize the customizable Call Sentiment Analysis, Call Attribution, and Keyword Tracking tools to better understand your existing communications and how to improve them. Ultimately, it's about improving your customers' experience while reducing points of friction before they heat up.
Call recording/transcription
Reveals the source of a call
Scores and Analyzes sentiment
VIEW PRODUCT

An ever-present point of customer engagement on your website, FahrenChat provides coverage when and where you need it most: the moments you aren't immediately available. We all know how much time and energy you put into running your business. But sometimes, there just aren't enough hours in the day. Connecting with customers, answering requests, and generating new leads can get lost in the shuffle; Fahrenheit provides a solution.
Introducing FahrenChat; the smart way to manage customer communications while gaining new ones. With FahrenChat, you can communicate with your prospects in real time by sending personalized messages to site visitors. Fahrenchat's capabilities include promotional messaging, 24/7 live chat support, and lead generation, to name a few.
VIEW PRODUCT
FEATURES
24/7 Live Chat Support
Increased Engagement/Customization
Pay for Performance Pricing