We Do
eCommerce Development
The eCommerce landscape is rapidly evolving, and it can seem impossible to keep up. Countless online shops are popping up every day, and internal teams often lack the sufficient capabilities required to run a successful online business. At Fahrenheit, we have the expertise to help to grow your business online.
Work with us
Whether you run a small business or an enterprise-level corporation, solely selling goods and services in person is becoming a thing of the past. ECommerce is now a non-negotiable sales channel if you want maximum returns on investment and growth.
While selling goods online may seem straightforward, running a profitable, data-driven online business can be anything but. Working with an eCommerce agency can provide you with intuitive and powerful solutions that can boost your digital sales and returns on investment.
ECOMMERCE SERVICES WE OFFER
What does an ECommerce Agency Do?
ECommerce agencies specialize in marketing, selling, payment processing, and delivering products and services to customers online. These agencies can design and develop custom themes, apps, and behaviors for your eCommerce storefront, making it unique and beneficial. ECommerce agencies employ experts in eCommerce platform management, branding, search engine optimization, and pay per click marketing. They can help you choose the right platform, increase sales, boost visibility, and improve the usability of your eCommerce website.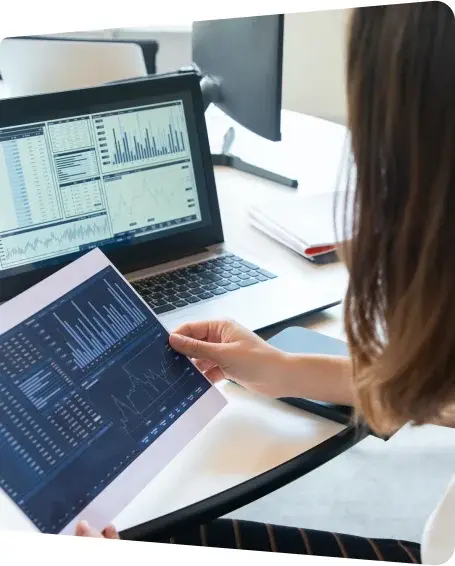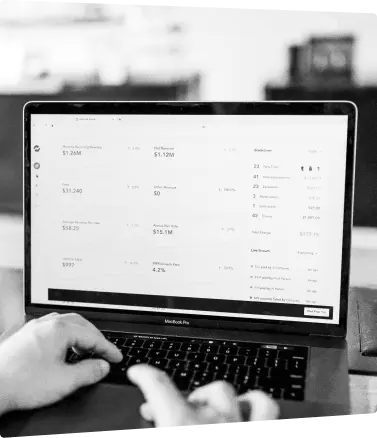 Why Should I Hire an ECommerce Agency?
Hiring an eCommerce agency may seem like an obvious choice for some businesses, but for companies looking to keep their costs down, it can be a tough decision. What these companies don't realize is: digital marketing agencies typically cut costs overall. By utilizing an agency rather than creating multiple in-house positions, you save resources while achieving better returns on your marketing dollars. ECommerce agencies are multi-faceted specialists, employing a variety of experts, from web developers and UX designers to content strategists and marketing automation specialists. When hiring an eCommerce agency, you are reaping the benefits of a wide variety of highly-trained skill sets, all in one bundle.
Benefits of ECommerce Agencies
ECommerce agencies can provide a wide range of benefits for both your business and your customer.
Custom experiences - ECommerce agencies can steer you away from obvious, run-of-the-mill solutions, helping to differentiate your brand from the competition. These experiences can be as unique as your brand and an opportunity to truly connect with your customers.
Reduce Costs - ECommerce saves money and time. By working with an eCommerce agency rather than in-house specialists, you reduce labor costs and save yourself the valuable time needed to stay current with the changing technologies and trends. Good systems reduce inefficiencies as well; with custom tools, you reduce human error and free your workforce to grow in ways that benefit them and your business.
Advanced Development Technologies - Highly-skilled developers can build your eCommerce website with custom functionalities. You brainstorm it, we build it. Further, because we understand the intricacies of integrations, webhooks, and APIs, we can often help you choose which technologies will work most-easily together.
Improve Customer Experience - From the first advertisement they see through delivery at their doors, eCommerce agencies can make the shopping experience better. From on-page perks to real-time order tracking, we've researched what customers currently expect from online shopping.
Professional Support - An interruption to your platform is revenue and reputation lost. If you run into a problem with your storefront, post-development, chances are an eCommerce agency has solved similar challenges in the past. Technology is constantly changing, and an update to one program or feature may have cascading effects that will need addressing. Most agencies will diagnose and remedy any issues, provide ongoing updates, and ensure security best practices are kept up to date.
Reporting - During an initial consultation, you can discuss your reporting requirements with an agency and set up benchmarks and KPIs that are important to your business goals. Agencies can pull and interpret relevant data into digestible and actionable reports to further grow your business.
How to Choose the Right ECommerce Agency
It can be hard to find the perfect fit in an eCommerce agency for your business. It is a saturated marketplace, and you may feel overwhelmed with so many different firms claiming to drive the best returns. It's essential to consider your specific business goals and your own capabilities as well as the agency's core competencies.
Specialization - Do they understand how to effectively sell your products/services? Do they have the required knowledge specific to your industry?
Scalability - Small businesses typically cannot scale instantly. Owners need to operate on thin budgets and then invest heavily, depleting coffers and requiring another ramp up period. Good eCommerce agencies can not only anticipate but help you by forecasting how development and marketing can facilitate your growth and reduce your recovery time. Does the agency offer tailored options at a cost that is appropriate for your stage and level of growth?
Pricing Model - Does the cost/pricing model of the agency fit within your budget/intended use? Different businesses will offer packages, contracts, and pricing to set themselves apart from their competition. Finding the one that matches your needs and provides flexibility is key.
Customer-First Mentality - Does this agency have a customer-centric mindset? Do they prioritize transparency and communication with their clients? Do they seek to understand YOUR clients as well?
Data Driven - Does this agency prioritize the appropriate metrics for your specific business goals? Do they provide regular reports with measurable data and take the time to walk through your questions?
Platform Compatibility - Do they specialize in an eCommerce platform that fits your needs? To what extent can your internal team be autonomous? Will they offer training on how to manage the platform efficiently and effectively?
In the end, an eCommerce agency should multiply your time, prove that they made you more money than they required, and give you more freedom and control over your business. If they fail any of those tests without explanation, it is time to find a new agency and/or a new strategy.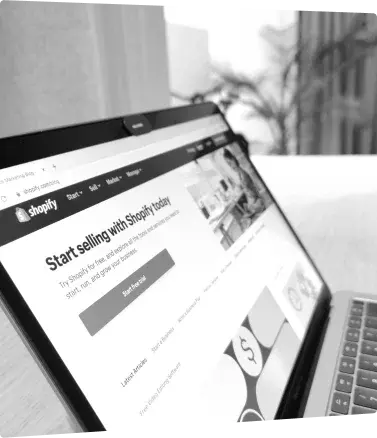 ECommerce Platforms we love
Shopify
Here at Fahrenheit, we love Shopify for our eCommerce clients. We value its seamless integrations with Google Ads, payment providers, blog support, and dependability. Shopify also offers thousands of themes for store owners and developers to choose from, and they have both free and premium options. We thrive in custom development through Shopify, and can develop an optimized and unique eCommerce storefront to suit your needs.
BigCommerce
BigCommerce is another premium eCommerce platform option our team has extensive experience working with. It is a fully customizable and scalable platform featuring mobile-first storefront design, multiple payment gateways, and content management systems to name a few. BigCommerce is a great option for companies with a wide variety of products (physical, digital, or service-based) looking to expand their product offerings or simply grow their business quickly.
WooCommerce
WooCommerce is an open source eCommerce platform, which allows for full control over your storefront's functionalities and features. WooCommerce operates within WordPress, our preferred website builder, and offers several off-the-shelf features that can be tailored to your needs. WooCommerce is well-suited to content-heavy websites with smaller eCommerce offerings. Additionally, If you already have an established WordPress site, WooCommerce allows you to seamlessly integrate eCommerce functionalities without costly and timely development investments.
Depending on the industry you occupy, your business model, and your specific goals, we can recommend and optimize a number of eCommerce platforms to fit your objectives. Whether you have a specific platform in mind or need guidance choosing one, you can schedule a consultation with our team of experts and find the right fit.
We've Achieved Outstanding Results for Our Clients
Evolving capabilities of the internet have changed the way we do business. ECommerce businesses should consider implementing eCommerce platforms into their business processes to properly leverage data, streamline systems, and provide responsive customer care. These benefits can assist in bridging the gap from awareness to conversion. If you are on the fence about choosing a platform or need guidance on how to configure/manage your eCommerce site we can help!
Fahrenheit Marketing is a highly-skilled digital agency in Austin, Texas. Our developers are Shopify and BigCommerce aficionados who can deliver custom solutions for your eCommerce needs. Let's Chat. Reach out to our friendly team of exceptional marketers today!