As of 2021, there are over 6.4 billion smartphone users worldwide: that's over 80% of the earth's population. An impressive 69% of people conduct product research from their mobile phones and utilize shopping apps to make purchases. When it comes to eCommerce and branding, having an app is a no-brainer. Without one, you could be missing out on a significant portion of your target market. You've probably heard the phrase, "There's an app for that." But what if that phrase does not apply to your business?
We are here to make sure you have an accessible and professional-grade application for your brand or business. Fahrenheit develops custom, hybrid mobile applications. We start by creating a backend codebase that is dynamic across devices, we then configure it into a native application that is easily accessible across app stores. It's an innovative way to create flexible applications that are easily updated and modified while providing an effortless experience for users.
DEVELOPERS WITH DIVERSE SKILLSETS
With freelancers, they're usually comfortable with one language – maybe two. With a web development company in Austin; however, you will have access to professionals that are skilled in a variety of languages displayed below.
With the amount of experience that they've got, you also won't need to be concerned about the coding being semantically accurate. The developers ensure that all of your tags are closed, nested properly, up-to-date, and will adhere to the best practice of web standards.
What Do App Development Agencies Do?
App development agencies provide specialized knowledge and tailored services to organizations looking to create mobile applications. They utilize optimized UI/UX design principles, extensive software development expertise, and professional project management capabilities to develop and implement mobile applications. Fahrenheit helps you think through all the possibilities and functions your customers crave/expect. We can build custom solutions from scratch, implement new features into existing projects, and clean up your existing code base. No matter where you are in your application development, we can provide solutions that can be easily maintained and updated in the future as new functionality and your business needs evolve.
What Are The Benefits Of Creating An App?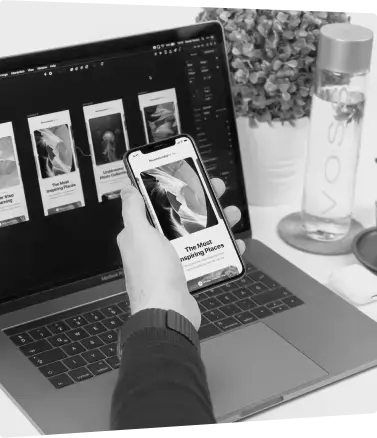 These days, mobile devices are king, when it comes to gathering information online. While their intended, core functionality was to make phone calls, that is no longer the case. Now, we use them for a wide array of other reasons from scrolling through social media to watching videos and downloading apps. In fact, the average smartphone owner uses about 10 apps each day and 30 apps each month. A custom-developed app can drive significant traffic to your site and increase brand awareness tenfold. Your application should be developed to embody your brand and express the essence of your business. Applications provide easy-to-use interfaces, seamless integration with marketing automation software, and facile processes for routine updates.
How Do I Choose The Right App Development Agency?
When deciding who you'd like to partner with in developing your application, it's easy to feel overwhelmed. There are millions of app developers, all of whom claim to develop apps of the utmost quality. During your research and interview processes, there are a few key factors to consider.
App Development Process - Make sure their typical app development process aligns with your needs and your vision for your app. Discuss strategy, timelines, and implementation processes during your initial meetings.
Scalability and Service Levels - App development can be an expensive endeavor, make sure to ask questions about pricing models and scalability of services.
Testing, Testing 123 - A full-functional application requires multiple rounds of testing. Ensure your app development agency prioritizes continuous testing before launch.
Goal Alignment - Establish specific goals and lines of communication to clearly define the objectives of your application so your agency can deliver exactly what you need.
Review Portfolios - Ask to check out the agency's previously-completed application projects, to see if you are happy with the quality and overall functionality. Find out if they specialize in cross-functional applications or specific devices. Most agencies will be delighted to share their work with you.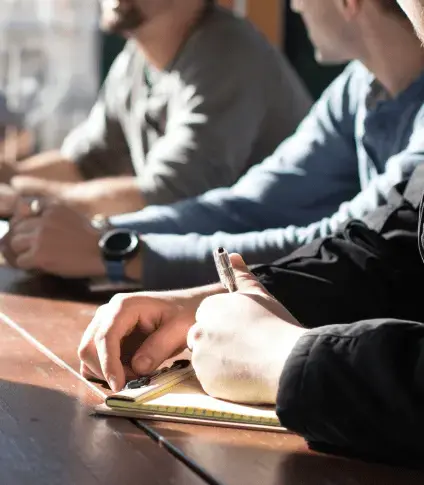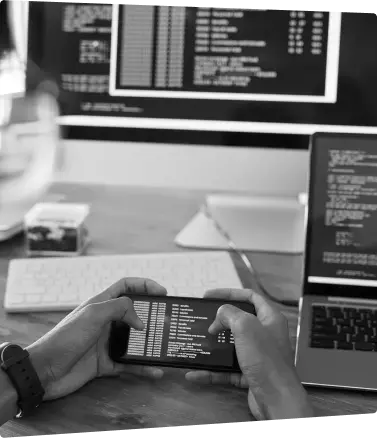 What Is Fahrenheit's App Development Process?
From brainstorming to deployment, our UI/UX engineers and developers are experts in all phases of the application software development lifecycle. During planning, we provide comprehensive roadmaps for our clients by conducting competitive analyses, researching industry trends, and encouraging clear communication of the functionalities desired within your application. We then carefully craft custom-coding and complete extensive QAs and iterative testing to work out any kinks in the system. After feedback sessions and launch approval, we ensure your application is running smoothly by providing post-launch support and updates. Whether you are in the market for a white-label or custom-coded application, Fahrenheit can deliver tailored solutions for your unique needs.
WE'VE DEVELOPED AMAZING APPS FOR OUR CLIENTS.
Fahrenheit is an Austin-based app development agency that prides itself on strong, ongoing relationships with our clients. Beyond the initial application design and development, our team can easily and seamlessly transition to assist with other strategic marketing initiatives. We will be there for you through the entire development process, from discovery to deployment. With a proven track record of exceptionally-crafted applications, let us help you create yours and elevate your business.
We've been featured as a top 30 mobile app development company in Texas. Find out why and schedule a consultation with our dedicated team.
Want to check out our work? You can view our portfolio of custom-developed applications here.