We Do
Web Development
At Fahrenheit Marketing we understand that having an attractive and fully-functional website is crucial in driving revenue and returns for your company. We develop custom, enterprise-grade websites and deliver, from-scratch, software and plugins. Whatever the specifics, we can leverage code optimization and unit testing capabilities to enhance visibility and resolve technical debt for your professional website.
Work with us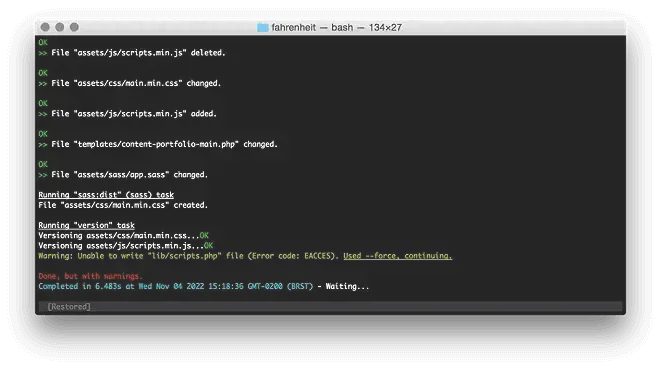 Lagging load times and page-not-found errors can be a serious pain point for your users. At Fahrenheit Marketing, we strive to alleviate user friction and create a seamless and technically flawless website. We offer an abundance of exceptional development services. We are experts in custom website development for content-focused sites, primarily in WordPress. We also specialize in custom web app development; these carefully-crafted,
interactive applications provide valuable insights into your customers and how they are interacting with your app and brand. We can also deliver custom, mobile app development and provide maintenance and project management for PHP-based sites. With custom theme development and integration development for eCommerce platforms like BigCommerce and Shopify, integrations have never been easier.
Web Development services we offer
Developers with diverse skillsets
With freelancers, they're usually comfortable with one language – maybe two. With a web development company in Austin; however, you will have access to professionals that are skilled in a variety of languages displayed below.
With the amount of experience that they've got, you also won't need to be concerned about the coding being semantically accurate. The developers ensure that all of your tags are closed, nested properly, up-to-date, and will adhere to the best practice of web standards.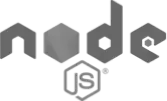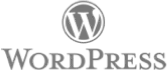 Why should I Hire a Professional Web Development Agency?
One of the greatest benefits of hiring a web development agency is that you'll be acquiring a ton of talent. Agencies not only consist of web developers but also designers, marketers, and more. With a full team of experienced individuals, you can be sure you'll have a high-quality website that's user-friendly and technically flawless. Our web developers are experts in Shopify, BigCommerce, WordPress, Mobile App Development, Laravel, and Symfony, just to name a few. Whatever integrations or functionalities you are looking for, we have the tools to construct your unique development project.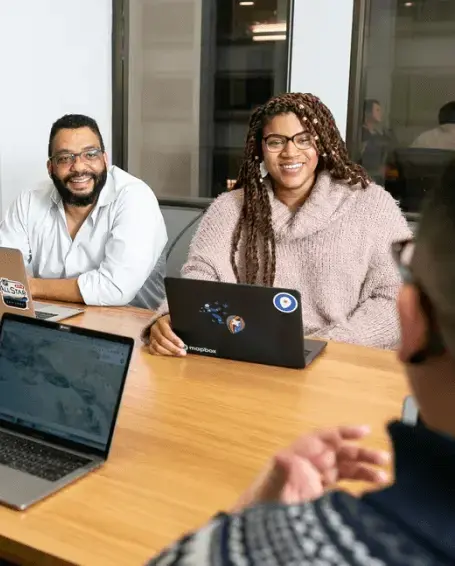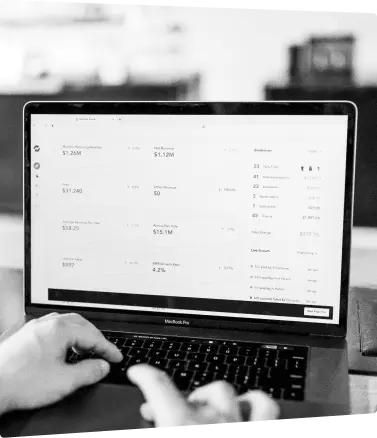 We can speak your language
Freelancing web developers are usually comfortable with one language – maybe two. Hiring a web development agency in Austin, however, will give you access to professionals that are skilled in a great number of languages, both spoken and programming – leveraging global talent. Due to the variety and levels of experience our developers possess, you can rest assured that our coding will be semantically accurate. Our developers adhere to best practices in web standards while ensuring that all of your tags are closed, nested properly, and up-to-date. Our team members are able to view web development opportunities through a unique lens. Let our dedicated "devs" use their expertise to build you the site of your dreams.
What should I Look for when hiring a Web Development Agency?
Choosing the right web development agency can be difficult. It's important to ask yourself and a potential agency the right questions while considering all of your options.
Do they prioritize mobile responsiveness? Dynamic and responsive web development is key in this day and age. From smartphones to desktops, FireFox to Google Chrome, there are an abundance of commonly used devices and web browsers in our digital landscape. A well-rounded web development agency should always ensure that your website is compatible with various browsers and functional across devices. It's crucial that the web development agency you choose to hire will conduct extensive testing to uncover any technical debt. With Fahrenheit's website development team in Austin, you'll be in good hands. We'll marry functionality and design – ensuring that you've got a website that not only looks great but is also adequately optimized and error-free.
You should also make sure the agency you choose understands your specific goals for a project. Do you want to decrease the need for redundant updates, elevate your site's aesthetics, or ensure that site assets are compressed and optimized? Prioritizing goal alignment will foster a beneficial partnership. When conducting our initial meetings, Fahrenheit gives precedence to fully understanding your goals and giving you an accurate depiction of how we can meet them.
You should also consider the levels of service the agency offers. Whether you want a comprehensive, enterprise-level build or assistance on custom software, Fahrenheit offers scalable services and flexibility tailored to your needs.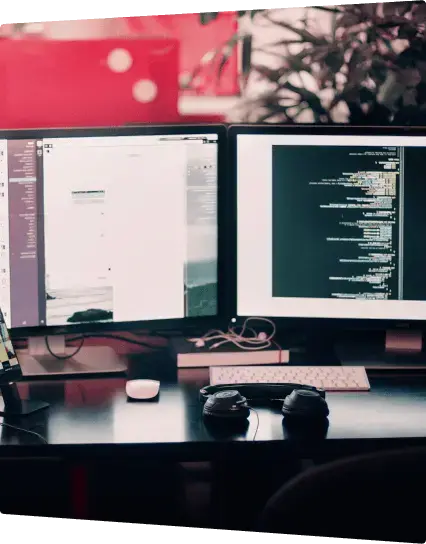 What Does Our Typical Process Look Like?
Many of our clients come to us because they are tired of trying to cobble something together with off-the-shelf products that only do 80% of what they need. Some clients already have an idea for an application or want to guarantee that the code they use is from developers they trust, with no one else able to see their customers' info. They want these apps created from the ground up. We can build custom solutions from scratch, implement new features into existing projects, and help clean up your existing code base. No matter where you're at in your application development, we can provide solutions that can be easily maintained and updated in the future as new functionalities and business needs evolve.
The first step is to meet with the client and gather project requirements. These requirements are then researched by our team to help create a development plan. The research process varies widely on a client-by-client basis. We have typical technologies we use for broad classes of things like frontend and backend frameworks based on the needs of the client.
We primarily use WordPress and Laravel on the backend and React or Vue on the frontend, but we have experience with a breadth of technologies and can use a stack that your company is comfortable with.
The next step is to get our designers involved to help build out wireframes and mockups that will be shared with the client and approved before development work starts. Once the designs are approved, our developers get to work while collaborating with marketing and UI/UX teams to ensure your ideal website is delivered.
After development is complete, we coordinate with the client to ensure everything is approved before moving forward with a launch plan.
WE'VE DEVELOPED
SUPERIOR SITES
Fahrenheit is an Austin-based, web-development agency that prides itself on strong, ongoing relationships with our clients. Beyond the initial website design and development, our team can easily and seamlessly transition to assist with other strategic marketing initiatives. We will be there for you through the entire development process, from discovery to deployment. With a proven track record of exceptionally crafted websites, let us help you transform yours and elevate your business.
Want to check out our work? You can view our portfolio of custom-designed websites here.