Why Shopify?
Shopify boasts extremely fast loading speeds–of paramount importance to search engines when choosing which sites to present to prospective customers and for engaging visitors. Offering a plethora of payment options with best-in-class security practices, you won't have to worry about leaking pertinent internal or customer information. Known among the best for mobile responsive themes in the industry, Shopify optimizes for every layout and screen size, so your message is heard loud and clear no matter the device it is accessed from.
One of the reasons Shopify is a Fahrenheit frontrunner in eCommerce is its intuitive interface. It allows users with varying skill sets to leverage its unique functionalities. You may have already discovered Shopify's user-friendly nature; now it's time to see what else it can do.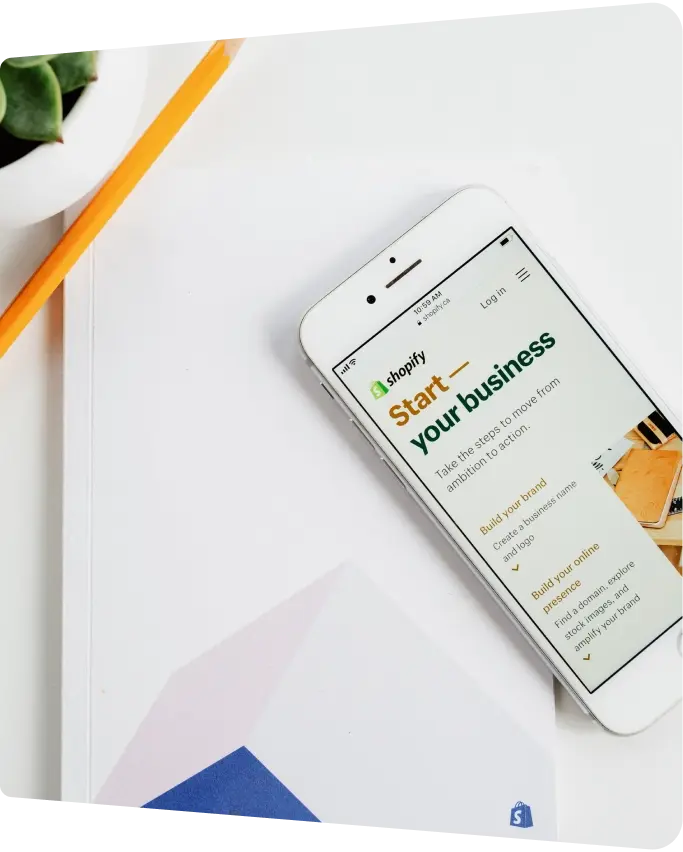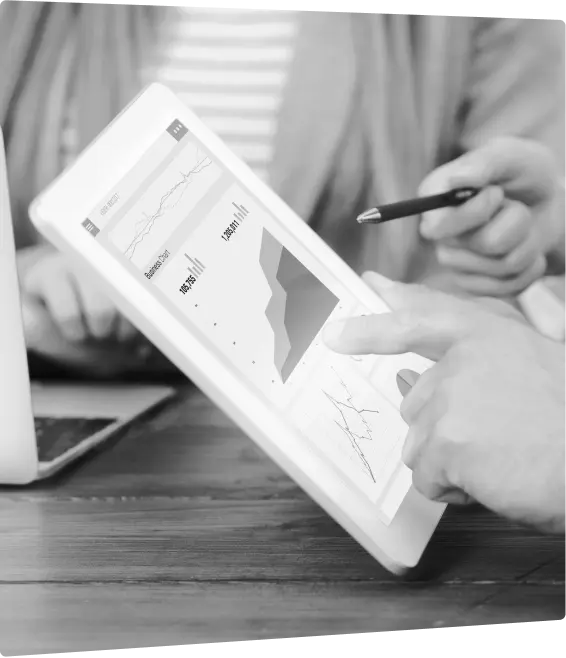 Why Hire An Agency To Manage Your Shopify Storefront?
Why hire an agency for Shopify management? Simply, you'll put your energy where it is best invested: into the things you know well. Hiring an agency allows you to save time and money on training your internal teams on Shopify processes or having them troubleshoot their ways through tasks that are second-nature to a team with a full suite of capabilities, including professional project management, UX/UI design, web development services, and digital marketing strategy. Agencies with extensive coding experience can custom code novel functionalities and provide needed ongoing maintenance and support for your eCommerce store.
Custom-coded Shopify themes embody your brand while delivering advanced functionalities for both delighting customers and alleviating stress for your team. Tailored SEO processes enhance your buyer's journey, giving you a leg up on the competition. Maintaining creative and technical control is an ingredient in your formula for success – as is knowing when to rely on outside expertise.
Benefits Of Professional Shopify Development
Scalability - Is your business growing? Whether one of your products is blowing up, or you've just introduced a new line, we can help you scale your storefront to keep up with the evolving requirements of success.
Creative control - You no longer have to rely on out-of-the-box Shopify themes for differentiation. Our developers will take the time to sit down with you and fully understand your vision. And if that vision changes, we give you the control to update any aspect of your website to ensure full alignment.
Search Engine Optimization - We can optimize your site's content and technical structure to appeal to search engine algorithms, ensuring that your brand is at the forefront of your audience's search results and their minds.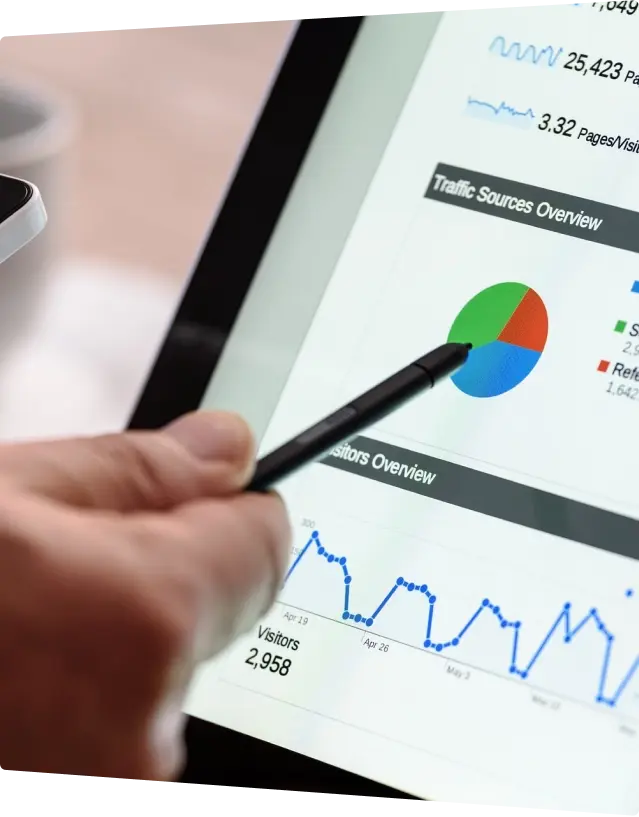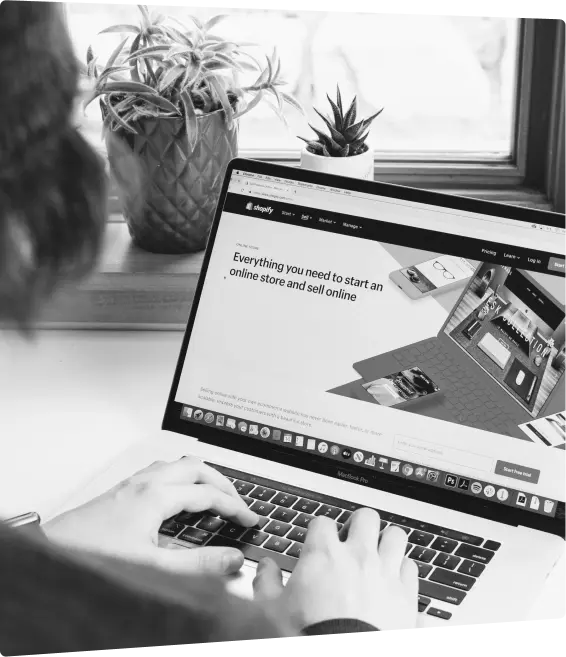 We Develop Custom Shopify Solutions
Custom Theme Development - We create custom themes for our clients, incorporating advanced functionalities to surpass your competitors.
Payment Solutions - We know there's nothing more important than ensuring your customers enjoy a seamless checkout and fulfillment experience.
Shopify Store Setup - Our developers are proficient in all things Shopify. From ideation to implementation, we can set up a store that aligns effortlessly with your brand's vision.
Integrations - Shopify is the leader in eCommerce platforms when it comes to integrations. Our developers research and know which of the 7,000+ apps to leverage in order to meet your store's specific needs.
Shopify Migration Services - Whether you are moving to Shopify from a physical location or a competing eCommerce platform, we can make every step of migration a breeze.
Professional Maintenance/Management - Our Shopify experts can give you continuous guidance and support. From your store's initial launch to industry-wide domination, we've got you covered.
The world of eCommerce is ever-changing, and it can feel impossible to try to keep up with the rapid evolution of shopping methods and customer expectations. If you are ready to get serious about your eCommerce efforts, consider working with the dedicated eCommerce specialists at Fahrenheit. There is more to a partnership than profit (although, profit is pretty cool too)! The best marketing and eCommerce agencies will listen to you and go the extra mile to exceed your expectations. With tailored plans and levels of service designed to meet your needs, working with us might just be the next step to bringing your business to the next level. We get to know you in order to custom develop your website and
differentiate your eCommerce brand
. Fahrenheit Marketing is a digital marketing agency in Austin, TX, priding itself on a client-first mentality. We have the tools and expertise to build you a winning eCommerce storefront. Want to see some of our exceptional work?
Check out our portfolio here.