ROI is the abbreviation of "Return On Investment" and is the ratio of net profit to the cost of investment. Obviously, a high ROI means the gains of investment compared to its cost is acceptable. It is a measure that is used to assess the performance of an investment or to compare different investments' efficiency.
Social media is the most important marketing channel for many businesses. A lot of money is spent on marketing via social media, and of course, there must be a measure to track the results. If you want to be sure that your ROI in digital marketing is good, it might be useful to read the following paragraphs.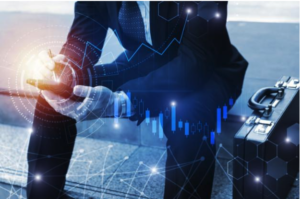 Achievable goals
You have to define clear, concise, and achievable goals for your activities on social media. There are some common goals many marketers define before commencing their marketing on social media:
Brand awareness

Target audience

Increase followers

Convert followers into customers

Increase online sales
These concepts will give you a good idea of what you have to do. The first beneficial aspect of these goals is to determine the parameters you have to measure to assess your performance. So, you can estimate the return on your investments and figure out the success or failure of your activities.
This is especially essential for start-ups that do not have a huge marketing budget and also a previously famous account on social media. They need to define their business's purposes before embarking on a marketing campaign, event, strategy, or anything else. For these newborn businesses, some other detailed goals can be useful. For instance, reach a certain number of following, likes, comments, shares, etc.
You can enhance your goals after achieving them. Moreover, apart from the overall goals for your social media activity, you have to define clear objectives for any specific strategy like event marketing, campaigns, influencer marketing, etc. Selecting the correct purposes before starting these activities will have a huge impact on the ROI.
Audience
The second important consideration before embarking on digital marketing is to recognize your audience. If you know your audience, you can easily reach out to them and draw their attention. You cannot create sales funnel and continue your content marketing based on it if you do not specify your target customers.
Because each group of people will interact differently with different kinds of content. For example, women are way different in choosing food from men. Accordingly, the marketer must include this difference in their content marketing if they want to reach a high ROI. So, you have to conduct an exhaustive survey to recognize your target audience and highlight their major characteristics in your digital strategies.
Influencers can be of great assistance in targeting your niche audience. You can build a relationship with Micro-influencers in your niche and gain relevant followers easily. According to Social Tradia, many people want to know how to buy Instagram account because they want to be an influencer. So, it is an important matter in targeting the audience accurately. 
Platforms
There are plenty of social networking platforms on which you can boost your business. For example, Facebook, Instagram, Snapchat, Twitter, Pinterest, LinkedIn, etc. are famous social media platforms that you can do your content marketing on.
These platforms work completely different from each other. Each audience has its own features, capabilities, and audience so that they will not result in the same way. You should be creative enough to reshape a single generated content for each platform and publish it simultaneously.
You have to assign this work to a team in which every member is responsible for a single platform. You have to select experts for this task so that you can trust them. They should be able to interact with your target audience on a specific social network and increase your following on that.
Another suggestion is to use social media automation tools to manage all your social media platforms with a single dashboard. This would be more economical with the hope to increase your ROI.
Employee
Many of us think that we have a piece of deep knowledge in social media due to the ability to create accounts on different platforms and post content. Practically speaking, that is not true. In fact, we should not consider social media a fun tool. If you do not know what you are doing, you will never be able to have a high ROI.
So, you need to recruit a more professional candidate for this job rather than a mediocre educated person. They should be able to analyze their performance such as reach, engagement, and all social media activities that create value.
Of course, an experienced marketer will not accept to manage just a social platform for you. You have to find a person who understands basic marketing criteria and content creation and has skills in working with top social media platforms.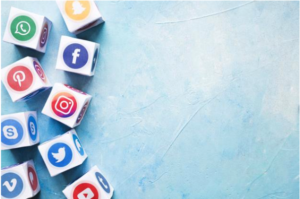 Conclusion
We have discussed some main necessities to reach a high ROI in the above sentences. However, there are still many points you have to consider if you want to be a successful marketer. You should match your SEO strategies with all social media activities. Also, you have to direct your audience to your websites and services. Using influencer marketing, event marketing, rebranding, marketing agencies, and many other techniques can also lead to a high ROI. So, you need to study more about this concept to achieve your goals.
Check us out on DesignRush where we were featured as one of the Top Mobile App Design Companies in Austin!
https://www.designrush.com/agency/mobile-app-design-development