WEBSITE DESIGN
CONTENT STRATEGY
DEVELOPMENT
McCar has been a home-grown, full-service trucking and construction supply company since 2008. It is based in the Austin area, in the heart of Texas. McCar supplies those in the construction, development, engineering, and architecture communities with high-quality materials from the rich American landscape. McCar has been growing exponentially through the years and with large government contracts in place, it was imperative that the company offered its prospect clients a modern, feature rich website to meet the demands and expectations of its target clients.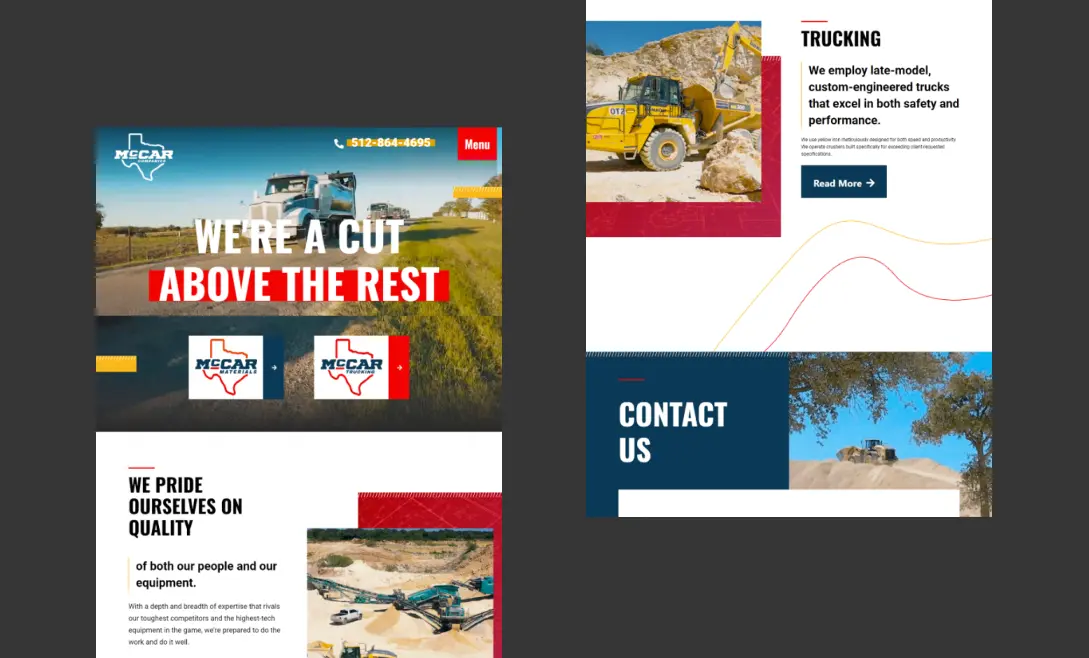 Goals
Create a modern-looking website
Clearly introduces the services
Tells the brand story of Mccar
Provides contact information to the public
Includes a user-friendly careers page for potential hires
Bring the Austin City vibe into the design
RESEARCH & PLANNING
Our direction was to conceive something creative, fun and "Austin" like. McCar was not interested in the stuffy, corporate look and feel that is common place in the industry. Fahrenheit's color selections as well as the overall execution in the development phase brought McCar to the forefront of construction in the greater Austin area.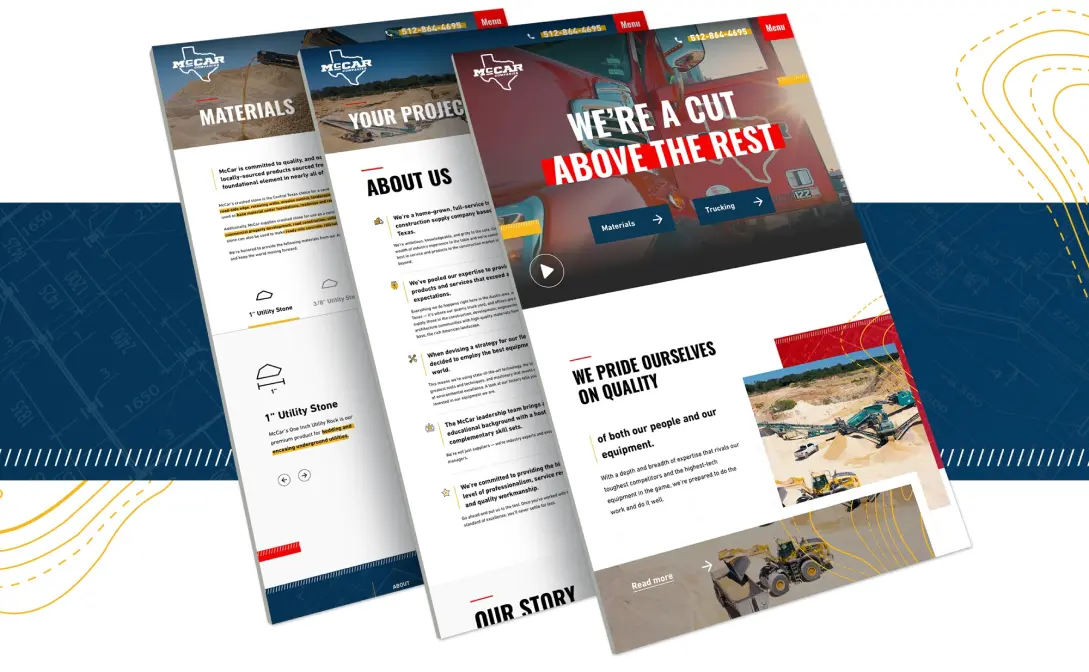 DESIGNING SOLUTIONS
A bold design approach, no doubt, is complimented by smooth transitions and animations, ensuring the attention of the viewer with every click. Not blending in was a must and the new McCar website is anything but ordinary. Definitely a user experience that will stand out from the crowd.
Scroll Here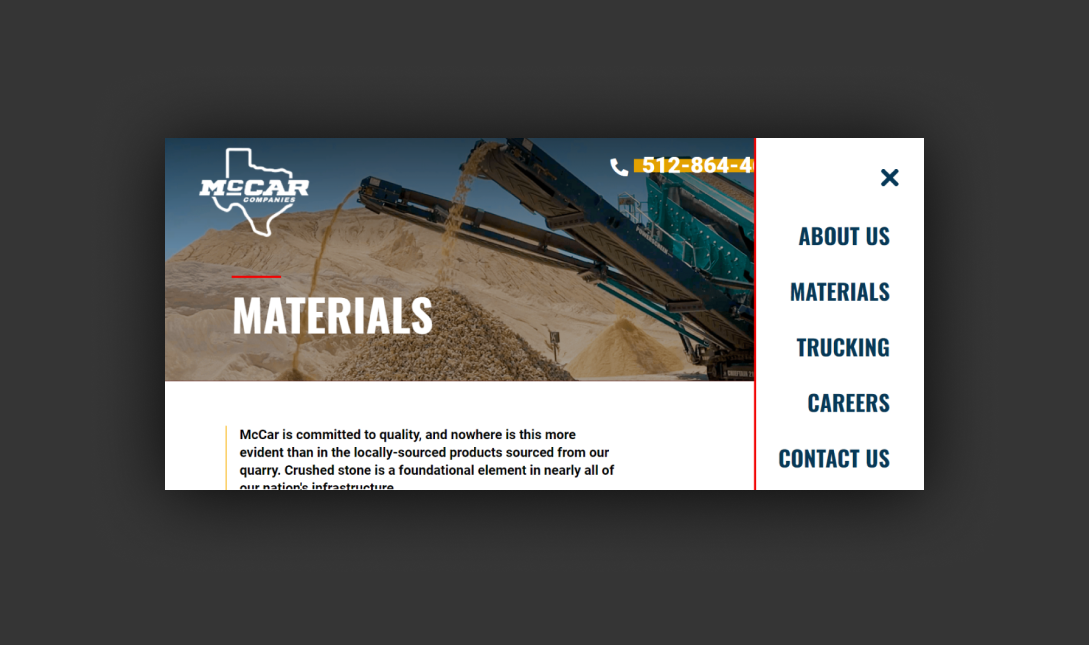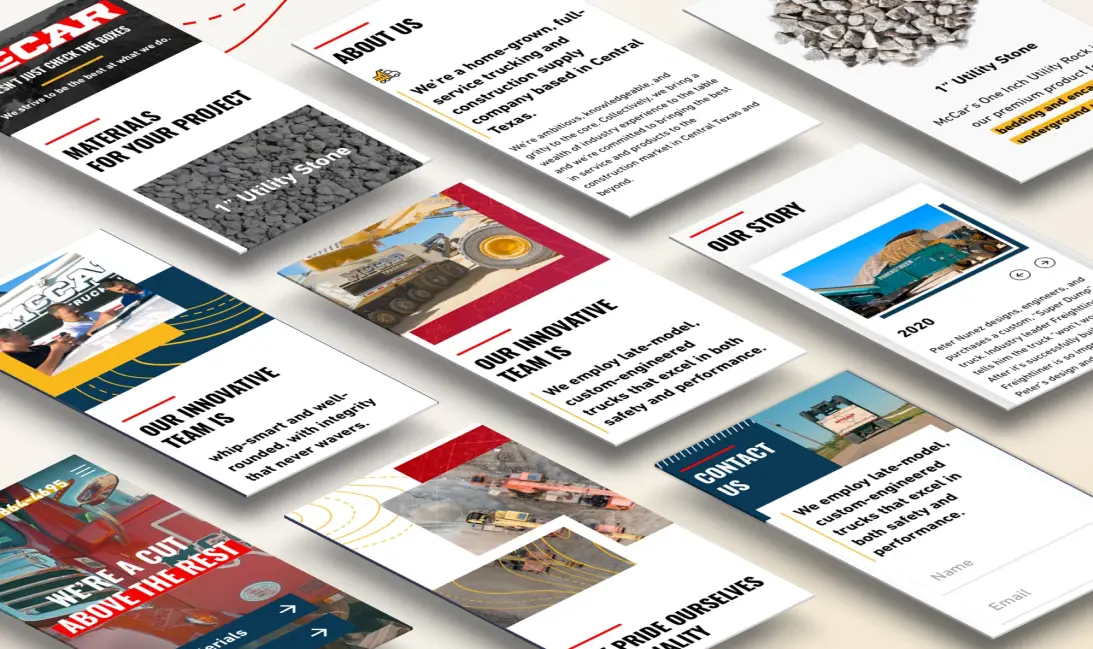 THE OUTCOME
With its new website design, McCar shows the industry that it is certainly up with the times and the message is clear: don't expect the ordinary. The McCar experience begins on the website and continues long after a site has been delivered. Continued support and partnership from a company that understands its users and is not afraid of innovation.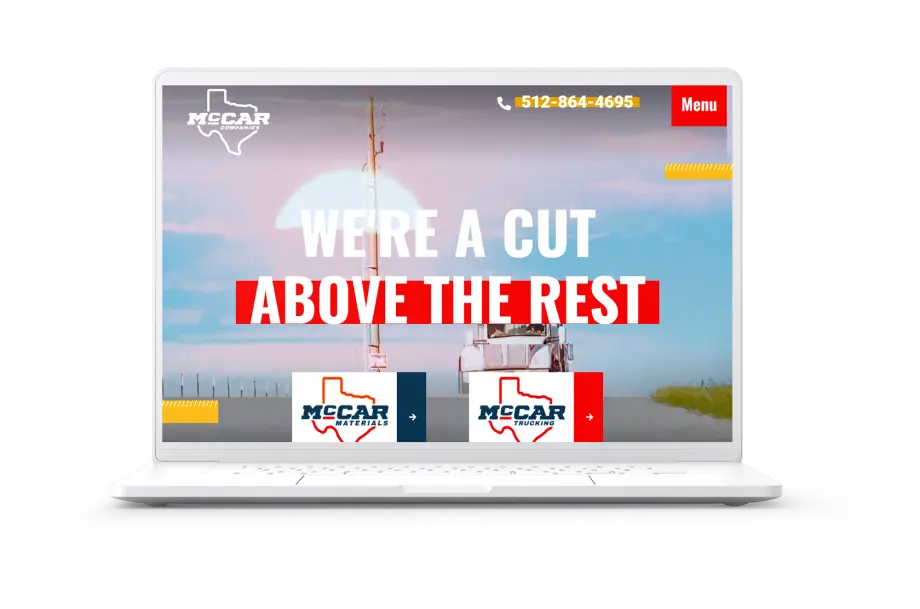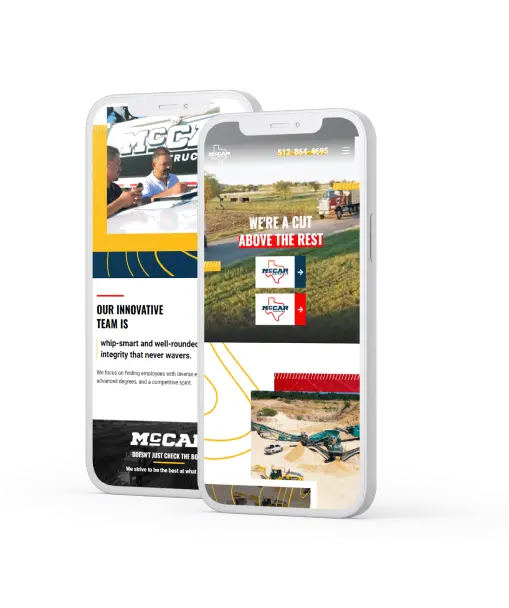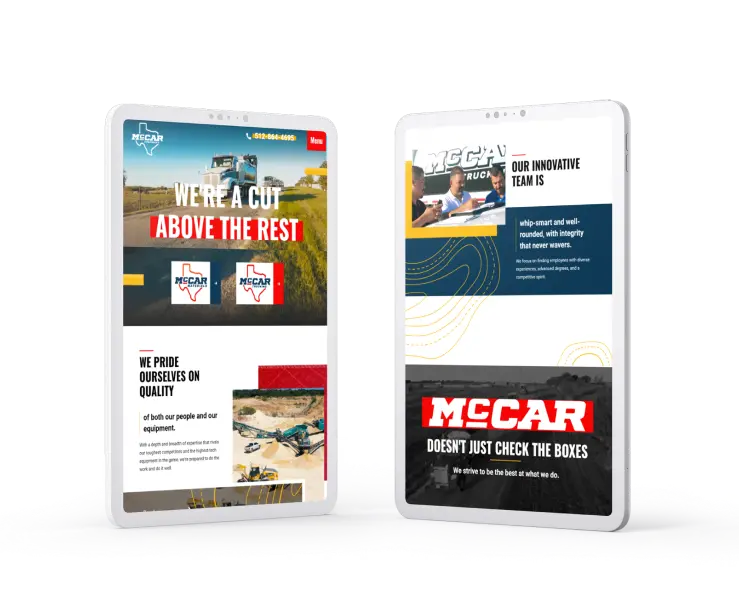 Come Work With Us
Like what you see?
Contact us to discuss your project. We're ready to help.