Website Re-design
Development
Spohn offers security consulting to companies ranging from rural hospitals to Fortune 500 companies. They needed a platform to highlight their extensive knowledge on providing people-focused solutions.
Due to the technical nature of the business, Spohn's content was bogged down with jargon. The site did not speak its users' language, and nothing contained in the website set Spohn apart from its competitors.
We focused on presenting the sections in an approachable, yet cohesive way. The layout gives sufficient space to ease the user through information and highlight Spohn's flexible customer service.
Spohn now has a site that highlights their strengths and puts them at the forefront of security consulting. They communicate with the user in an effective, digestible, and friendly manner.
Scroll Here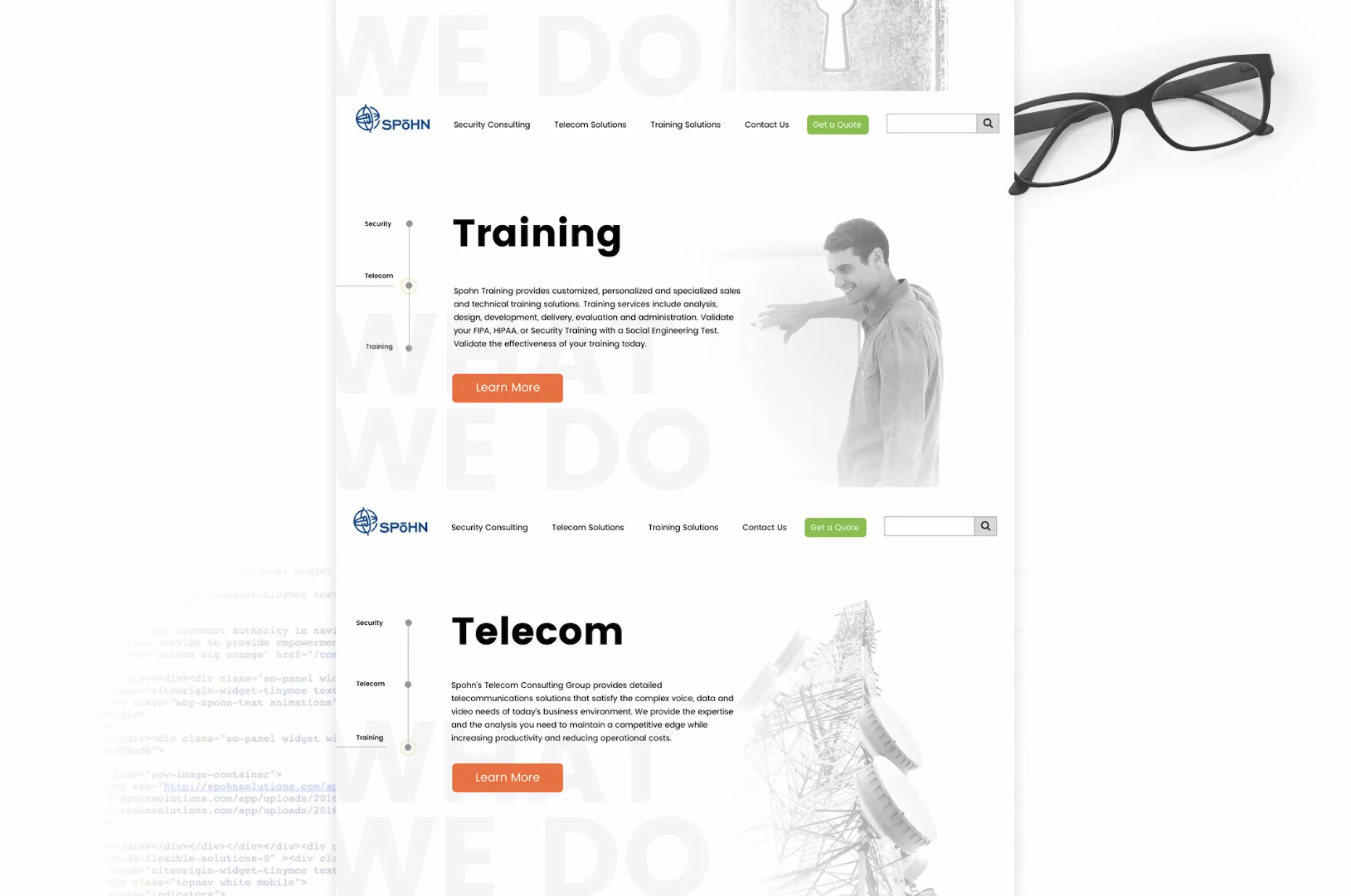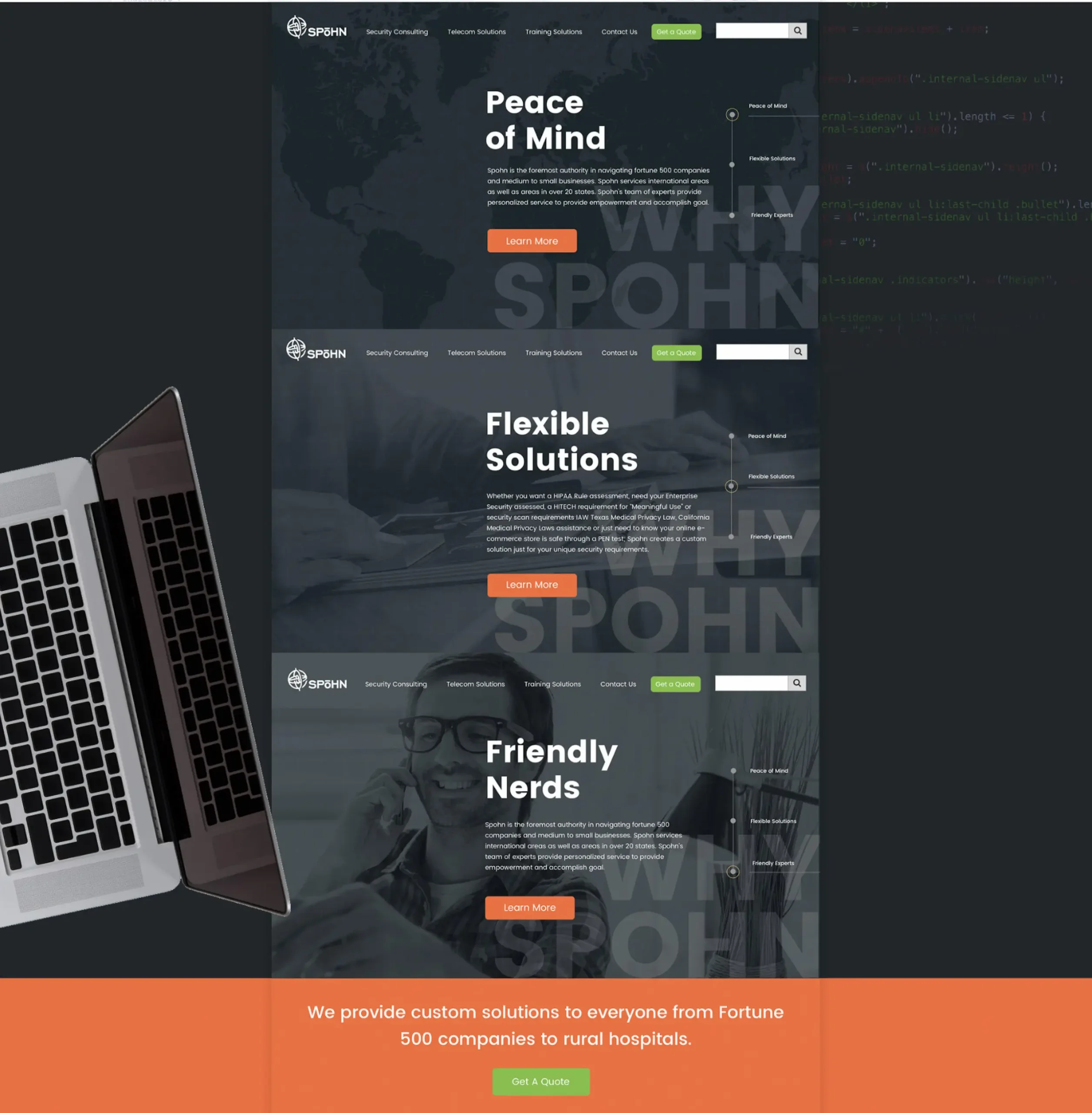 COME WORK WITH US
Like what you see?
Contact us to discuss your project. We're ready to help.