Find out our top five mobile applications for South By Southwest (SXSW) Interactive to discover networking events, connect with the latest SXSW news and schedules, and meet new people passionate about marketing and technology.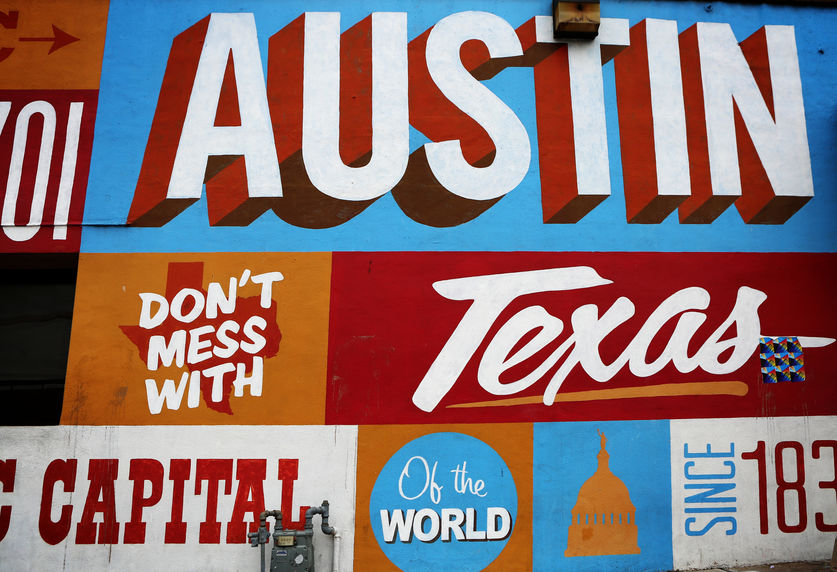 Written by Abby Riley
Picture this: You've just landed in sunny Austin, Texas for the first time to experience the world-renowned SXSW, an annual conference and festival that features music, film, comedy, and business from around the world. You're one of the thousands of businessmen and women who came here looking to amplify their professional skills and knowledge at SXSW Interactive.
The atmosphere in Austin during this dynamic week is empowering, thrilling, and most of all, confusing. In 2018, over 300,000 attendees experienced the film, music, and conference portions. In addition to the large events open to primary and secondary badge holders, there's networking, marketing, and tech meetups going on left and right, and it's hard for you to grasp as a non-Austinite where to begin.
But, have no fear! The Fahrenheit Digital Marketing and Web Development teams collected five Austin-approved apps that will make your time at Interactive SXSW 2019 a guaranteed success:
1 | SXSW Go | For iOS & Android
SXSW Go is the official SXSW app that will keep you connected to the latest news and events. Sync your schedule to your mobile app, and update if necessary. Learn about the upcoming discussions and happenings, and immerse yourself in the SXSW Interactive experience.
Curious about additional digital, marketing, or networking events during your time at Interactive? MeetUp is an online platform that allows users to organize real-life events to meet new people in the city. Take a look at what events pop up near you when searching "SXSW" on MeetUp and get to meet fellow visitors and long-time natives.
Do Stuff is another great mobile app in finding what events are happening in the city. Originally from Austin, Do Stuff now covers over 20 cities to outline the best, most accessible parties and events in the area. Locate technology and marketing firms that are hosting workshops and gatherings, or search which bars are holding networking happy hours. The possibilities are endless!
4 | RideAustin | For iOS & Android
With all the festivities going on during SXSW, it can be challenging to get around the area. Thankfully, the city of Austin created a non-profit ridesharing app that donates a portion of its profits to local charities. The app covers from downtown to the greater Austin area, so make sure when you need a ride you support our keepin' it weird community and choose RideAustin.
5 | Moovit | For iOS & Android
If you're not interested in using a rideshare app, Moovit is a simple public transportation app offered in Austin that easily displays where you need to go and when to reach your journey's end. Just plug your destination in and they will provide you with the closest bus or train transportation station with arrival schedules.
Before jumping into RideAustin or Moovit, it's also worthwhile to mention SXSW has its own Festival Shuttle that circulates between Austin Convention Center and most SXSW festival revenues.
When it comes to digital marketing and web design and development, Fahrenheit Marketing is your one-stop-shop. We know what it takes to make your brand succeed, and we would love to share our expertise with you to expand your digital presence. Say hello to our team and let us assess your brand's needs, and we'll take care of the rest.