RE-BRANDING
WEBSITE RE-DESIGN
DEVELOPMENT
Anderson & Alexander is a law firm based in Corpus Christi, Texas. They help represent hard-working people across the United States, from waste disposal drivers to waiters and construction workers.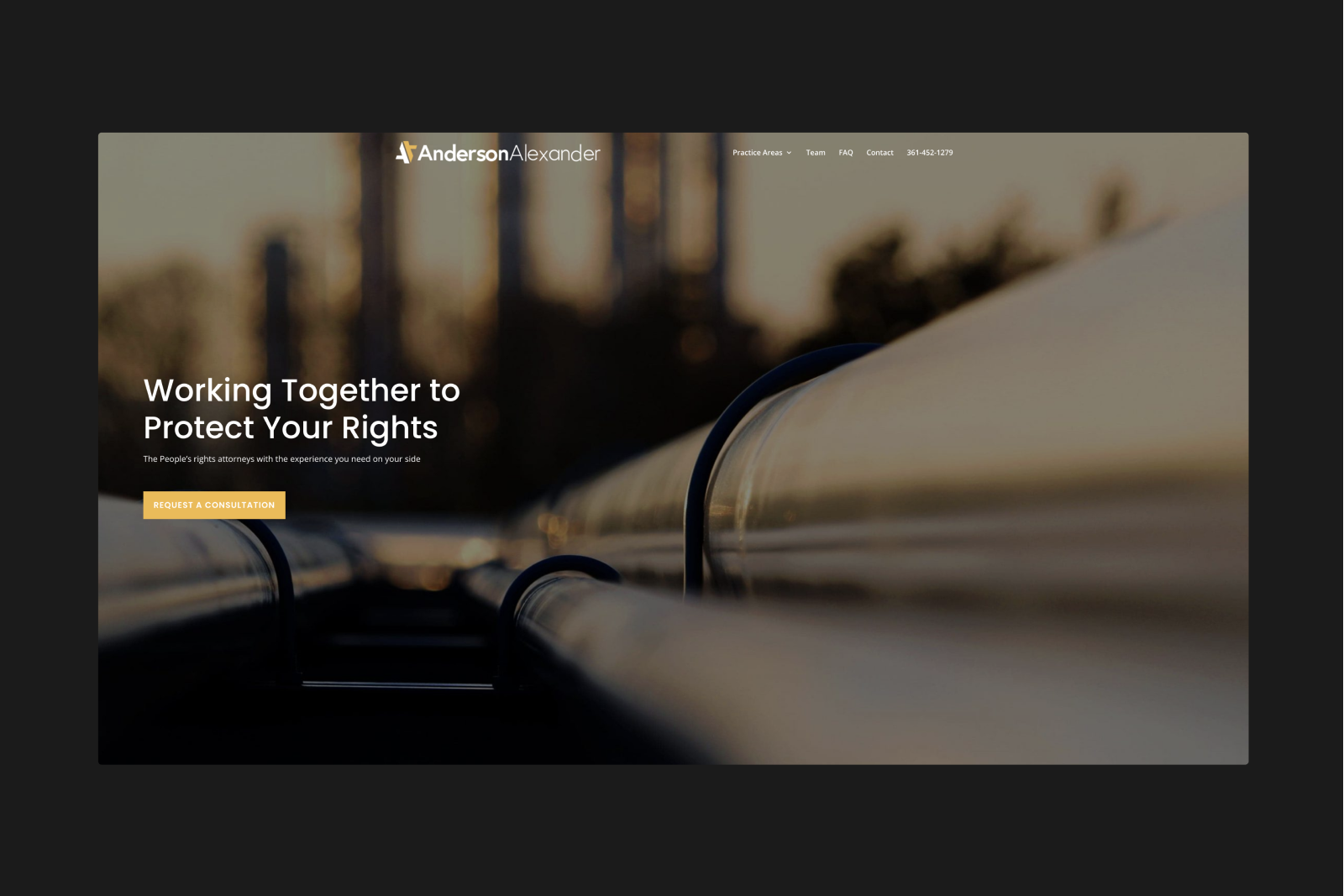 RESEARCH & PLANNING
Anderson Alexander suffered from a general lack of identity. A group of competent and well respected attorneys who had not been able to create a website separation between their national practice and the proverbial ambulance chasers.
The official Anderson Alexander typeface is Europa. We used this typeface throughout all Anderson Alexander collateral to create a consistent brand feel. Leveraging a variety of weights to create content hierarchy throughout our designs, we've managed to keep branding elements to a minimum while creating a solid, consistent brand experience.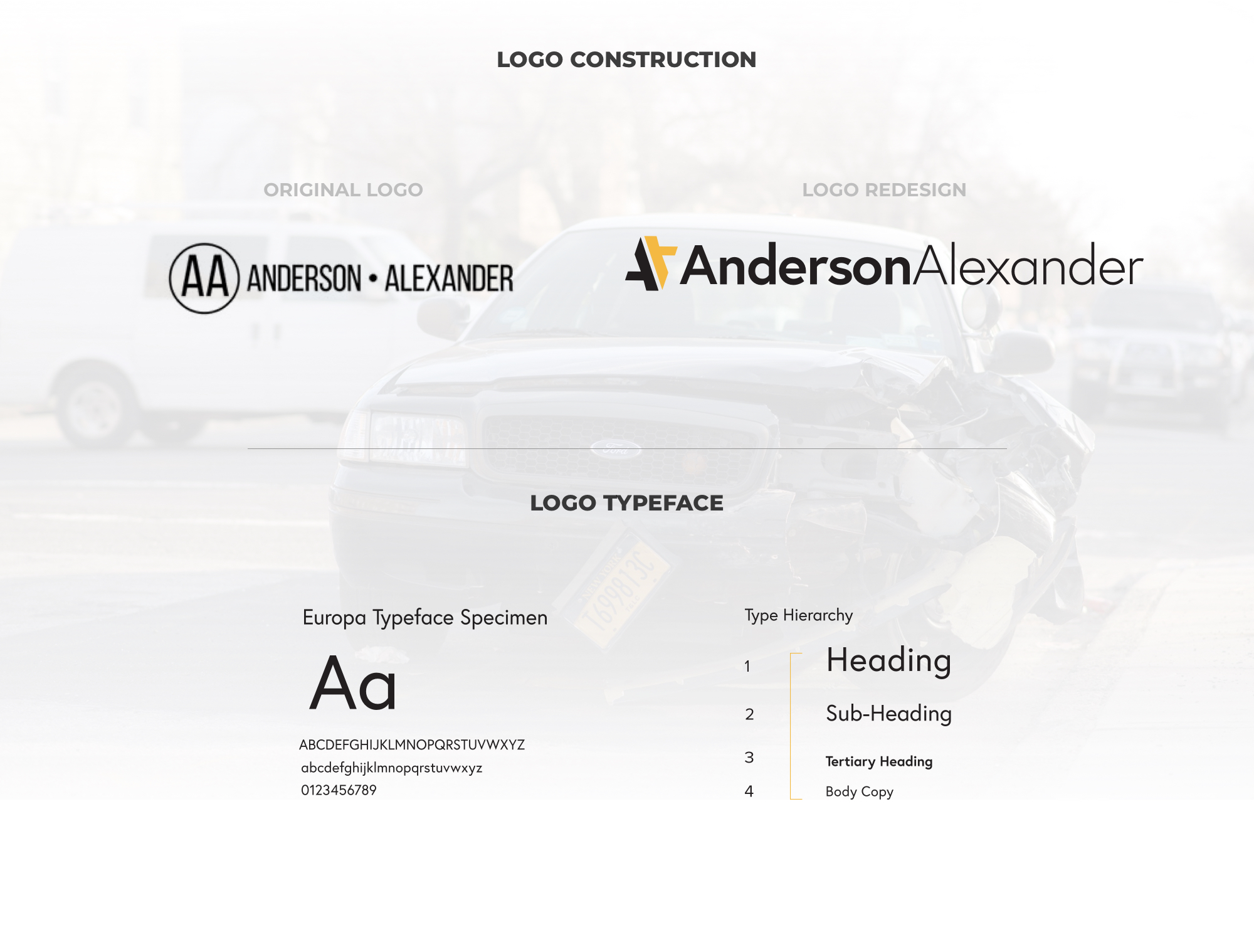 DESIGNING SOLUTIONS
The goal with this redesign was to create enough visual impact through graphic design while organizing the content sparsely through the pages, in an effort to not overwhelm the reader.
Scroll Here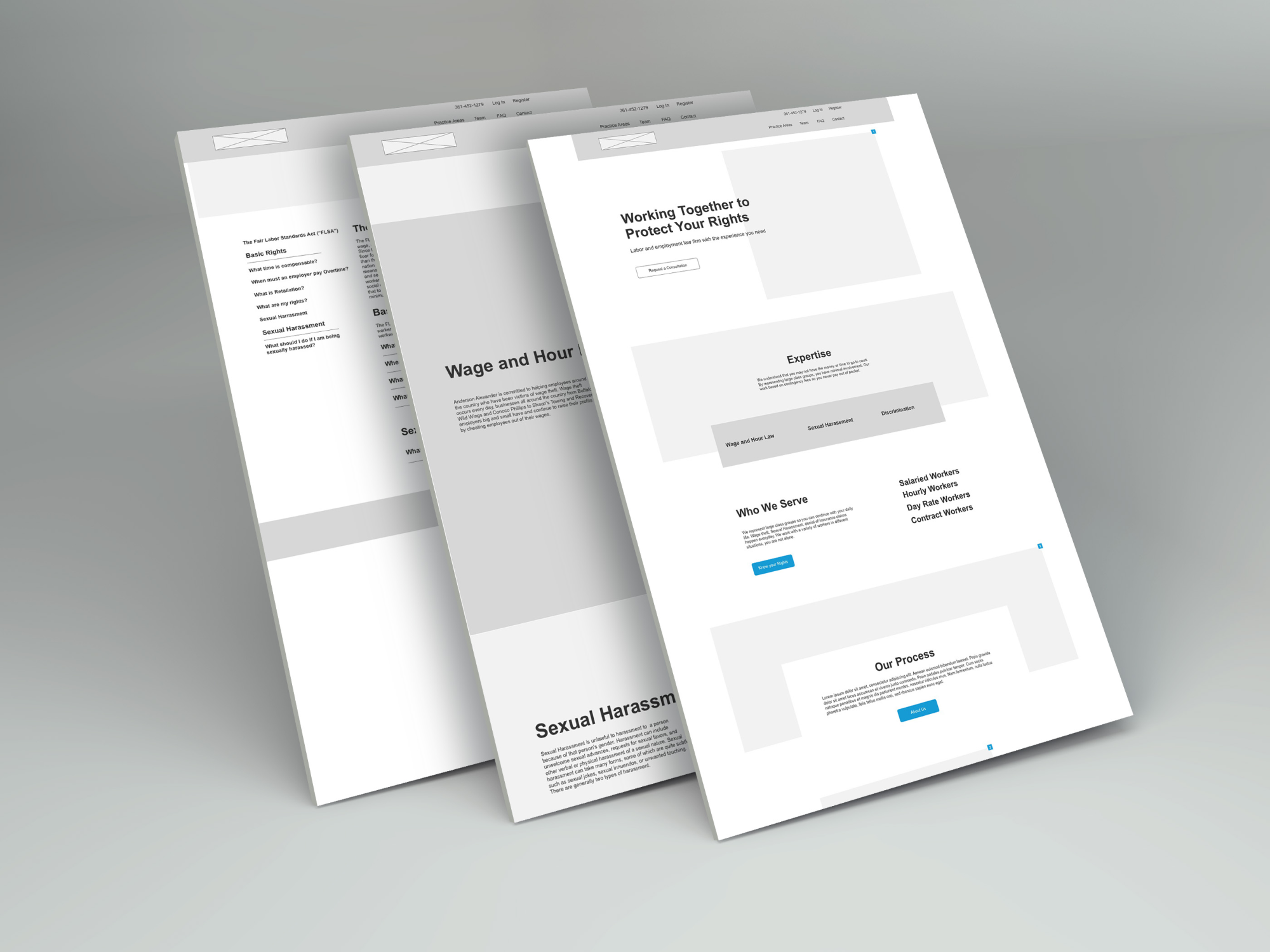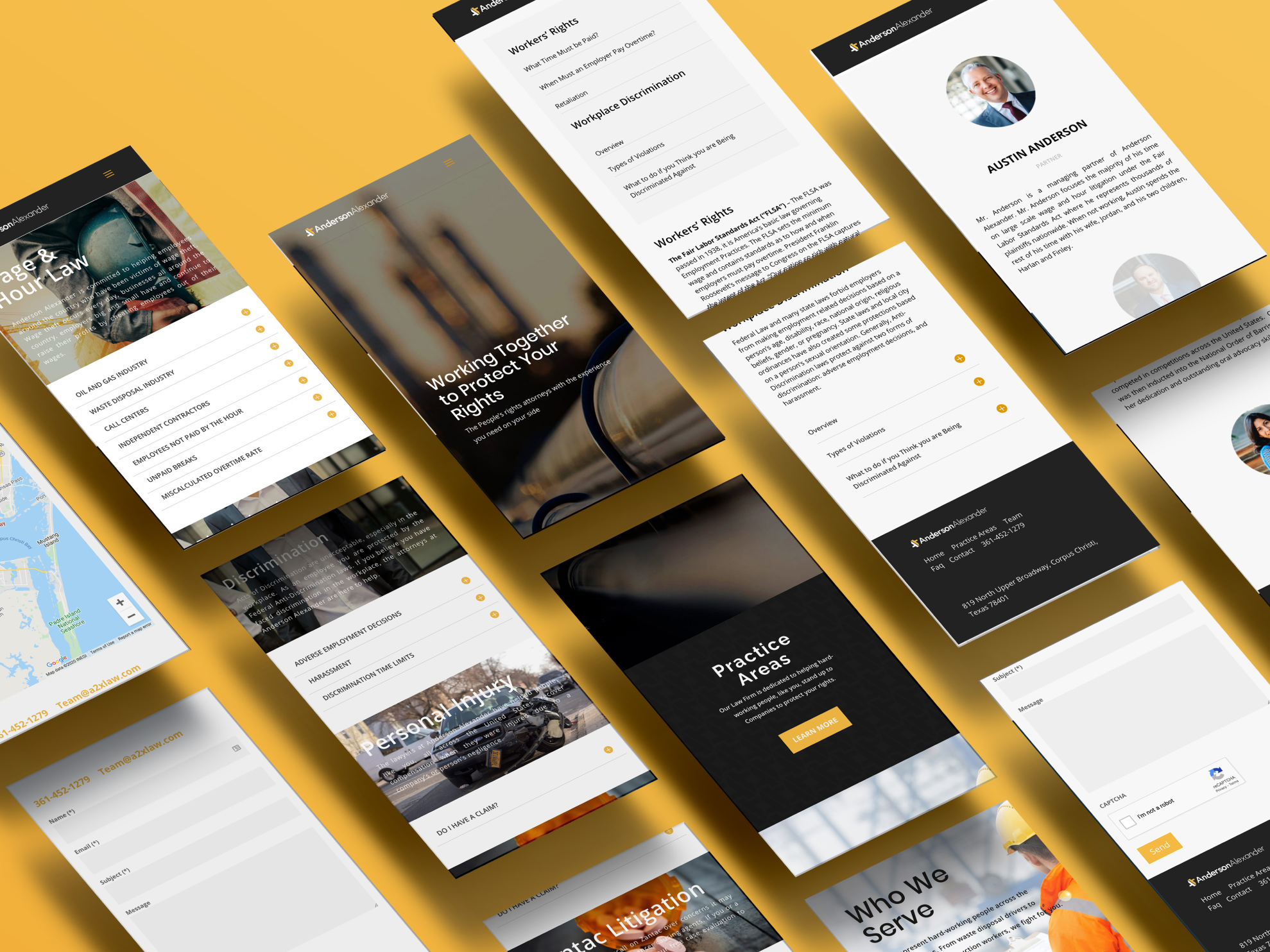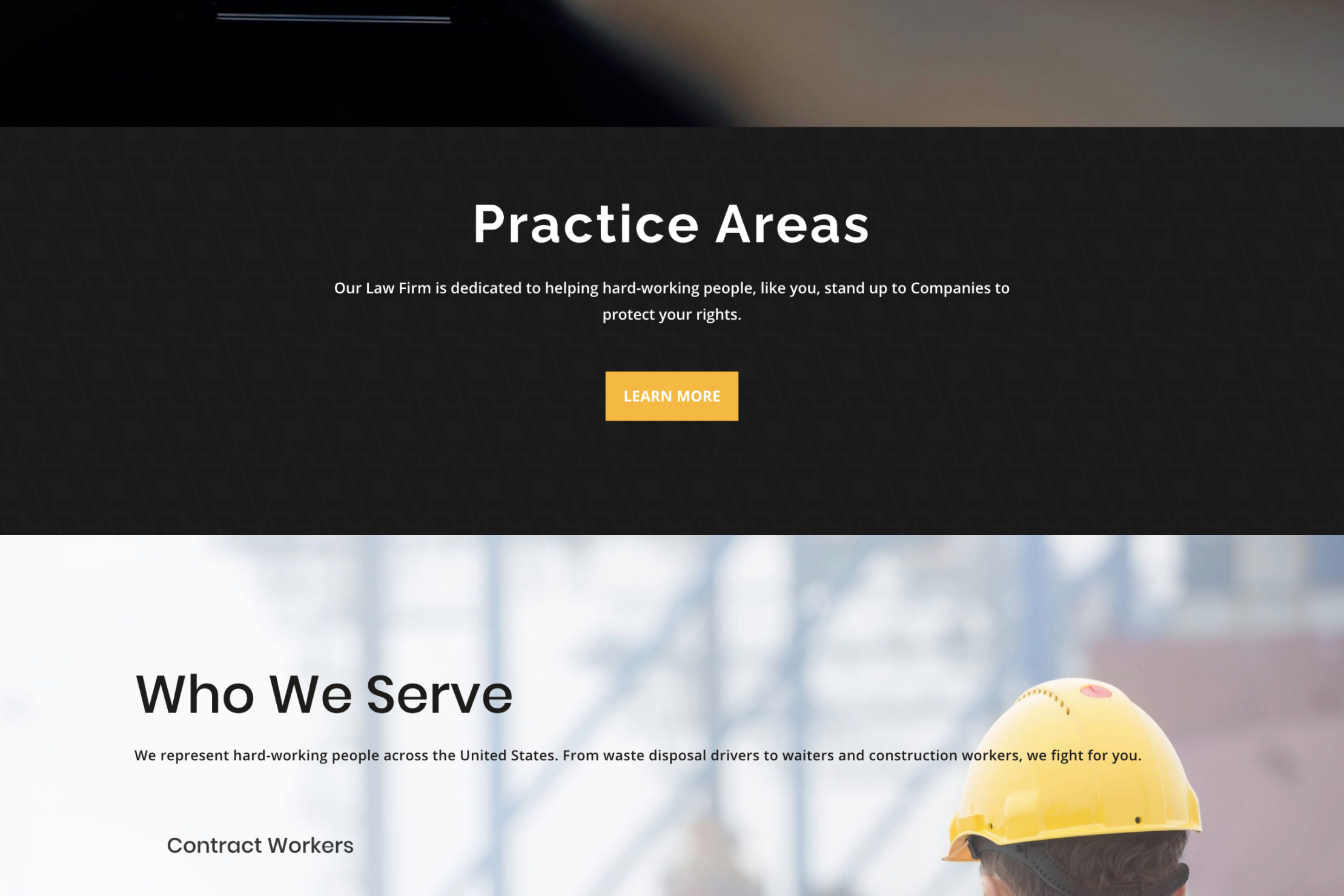 THE OUTCOME
Being that the target demographic for Anderson Alexander is primarily blue collar, it was important to provide the right information without any fuss. We've successfully met our goal and the website has been a tremendous success, with mass tort sign ups in the thousands per case!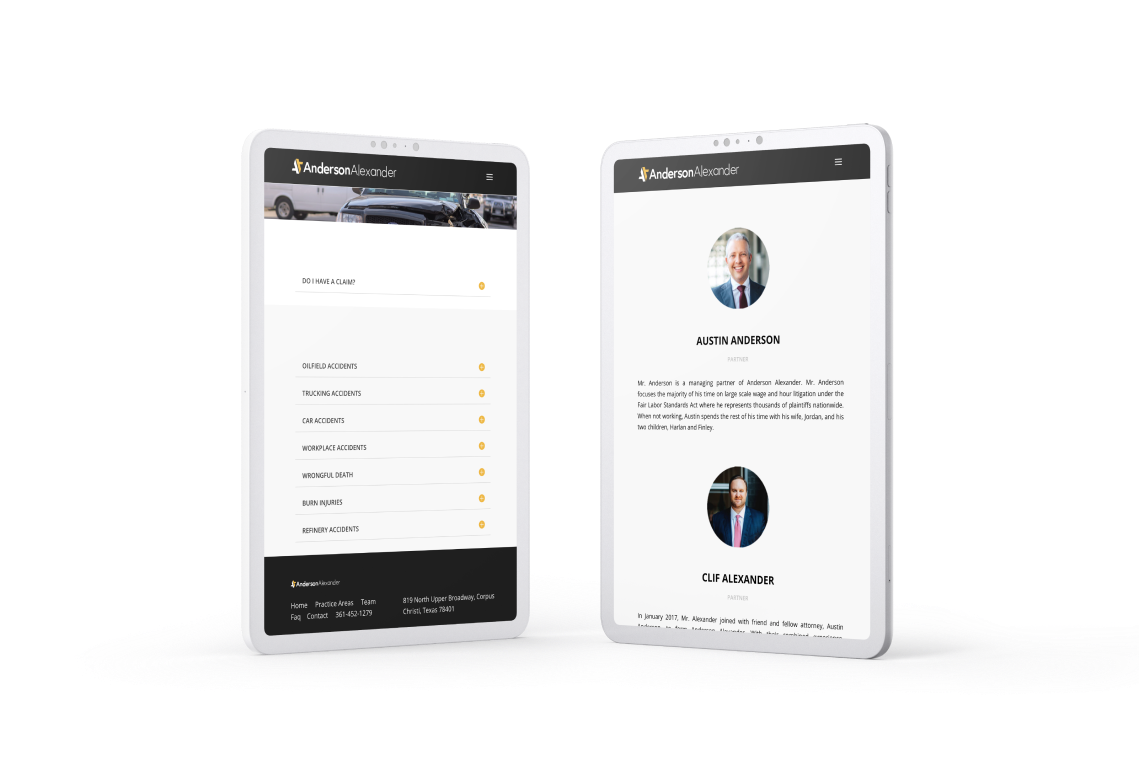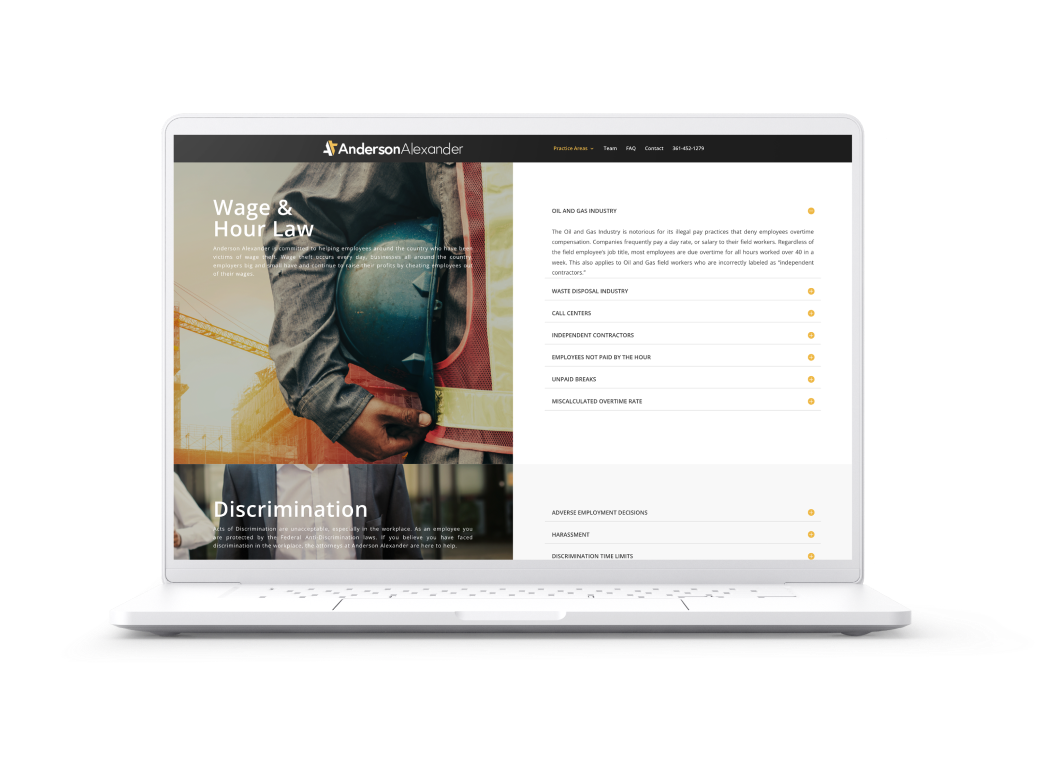 Come Work With Us
Like what you see?
Contact us to discuss your project. We're ready to help.