WEBSITE DESIGN
DEVELOPMENT
At Fahrenheit, we believe in developing and designing quality marketing communications for quality businesses. Right Decisions Right Now is a non-profit organization dedicated to helping young people get and remain tobacco free. When they needed assistance in revilatizing a tired and outdated website, we were delighted to lend a helping hand.
Fahrenheit was engaged in this project to bring a new, modern user experience as well as updated visual presentation to better serve the educational community with content geared toward young children on the dangers of tobacco consumption. We reveloped their website to highlight the latest smoking cessation initatives. As a high-profile brand, security vulnerabilities were top of mind, which required us to devise a non traditional solution to minimize security risks.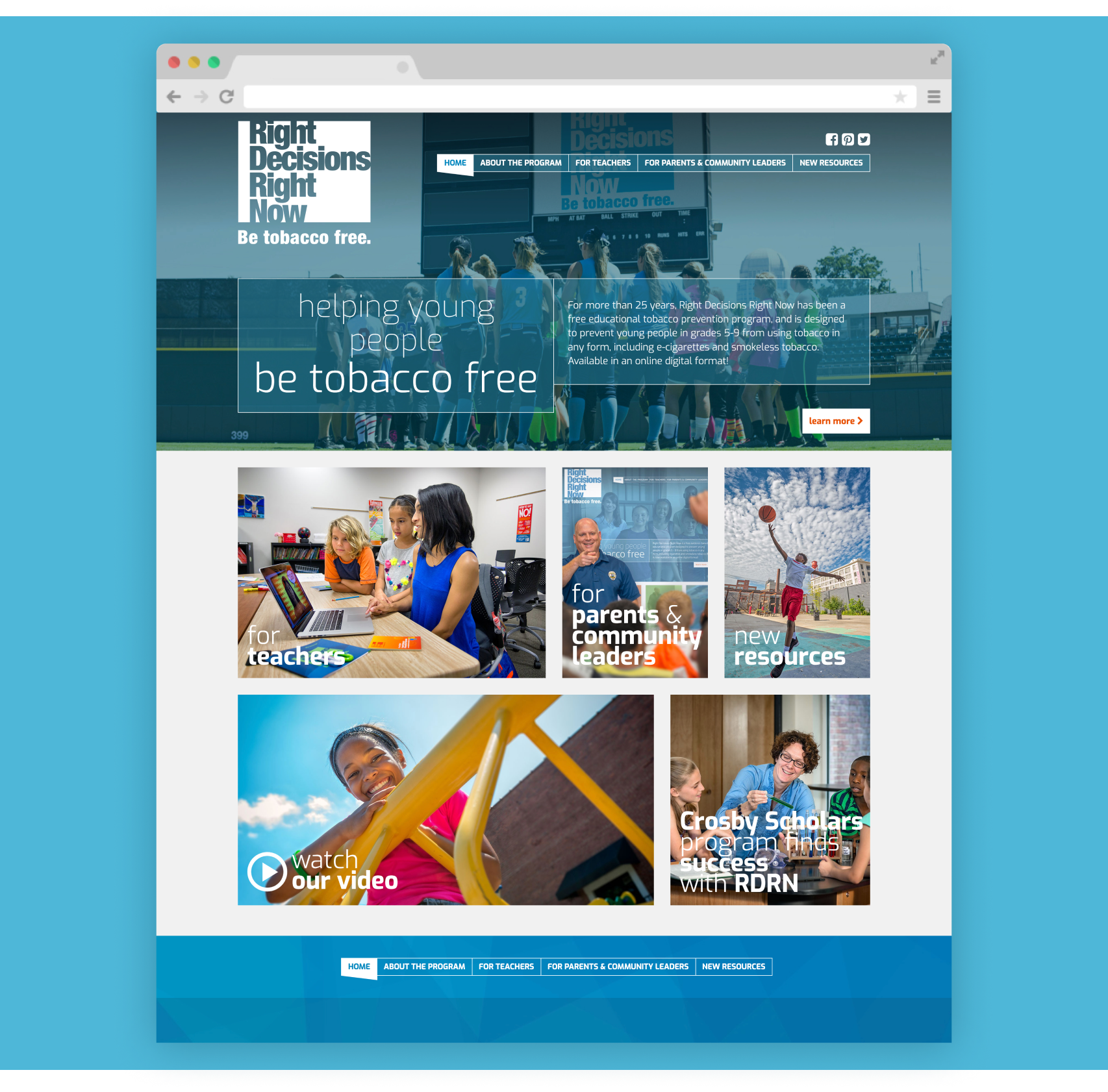 Challenges
Outdated/Dull Imagery
Lack of UX/UI Design
Obscure Navigation
GOALS
Create Targeted Content
Improve User Experience
Improve Navigability
Consolidate Pages
Introduce Cohesive Design
Secure System
RESEARCH & PLANNING
Our expert designers and developers conducted a thorough review of RDRN's existing website. They went page by page to see what was working and what wasn't. We uncovered difficult site navigation and a confusing site structure as well as valuable but lackluster content and imagery. We then conducted competitive analyses and research to come up with a plan of attack.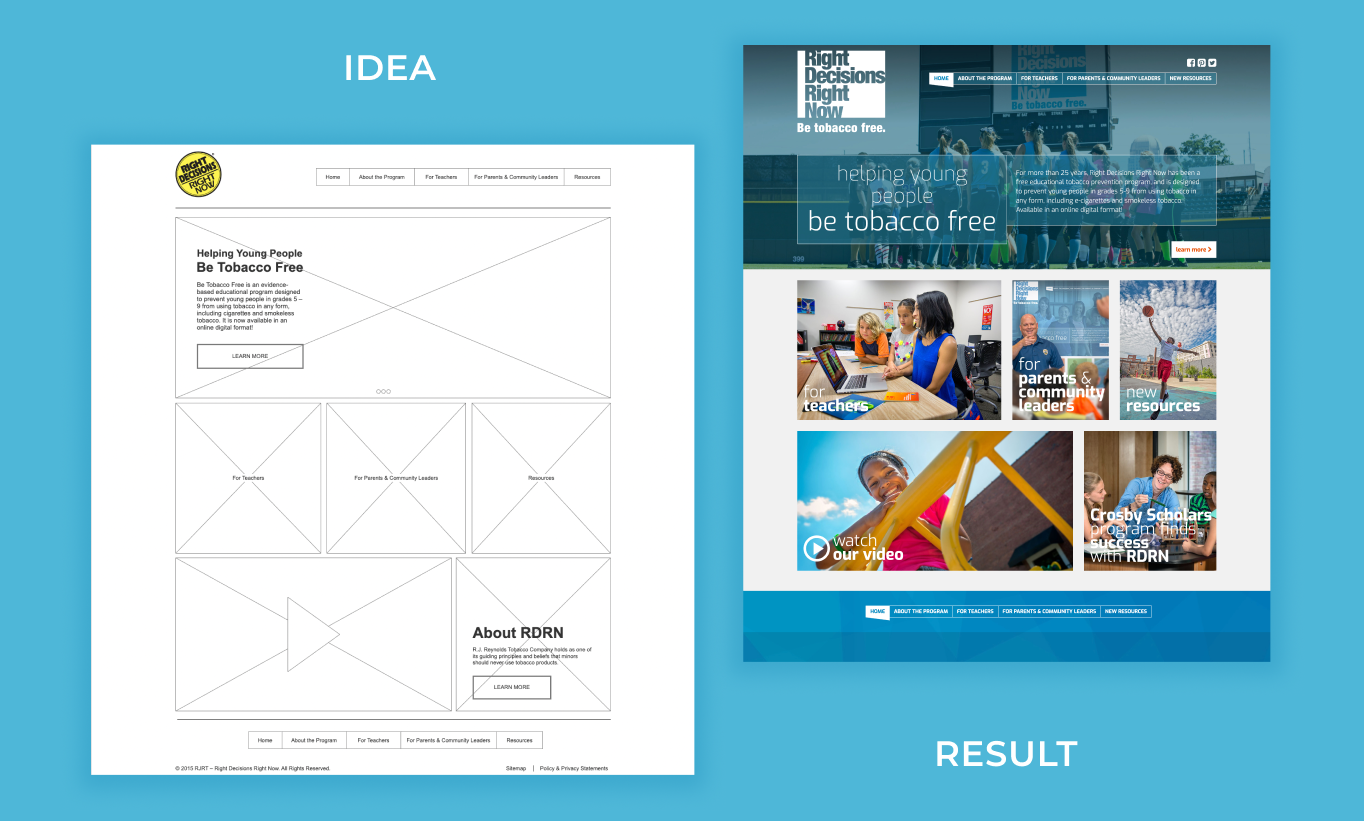 DESIGNING SOLUTIONS
To reinvigorate this non-profit's noble mission, we introduced new vibrant images, compelling content, and purposeful calls to action throughout the site. We implemented a new theme, which created a cohesive brand experience on all landing pages. We also restructured the website by consolidating a convoluted site structure and creating a new navigation bar for the home page, which allowed for users to easily and logically explore its content. We created a sophisticated, multi-level deployment system in order to prevent hackers from comprimising the site's security.
Scroll Here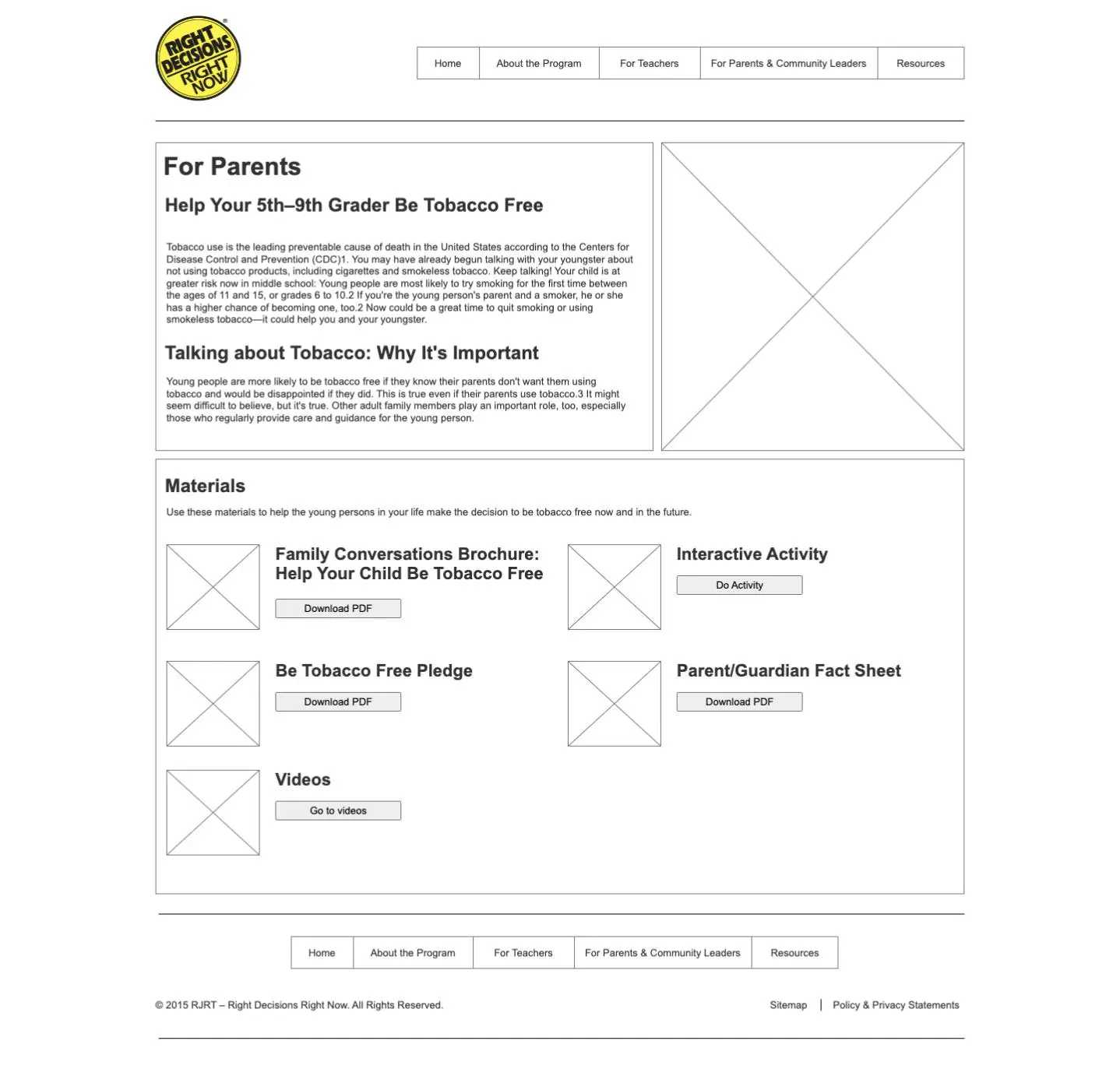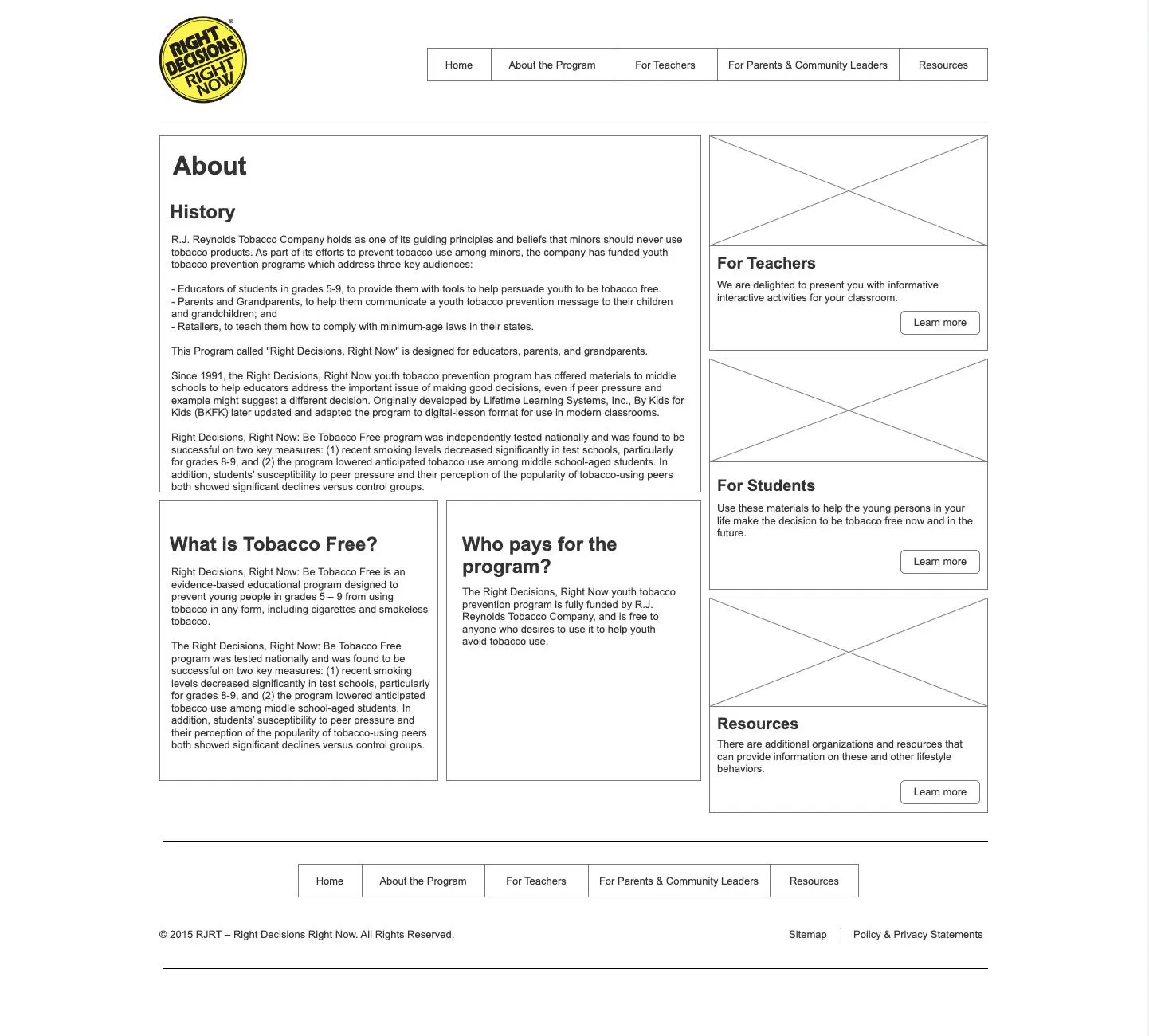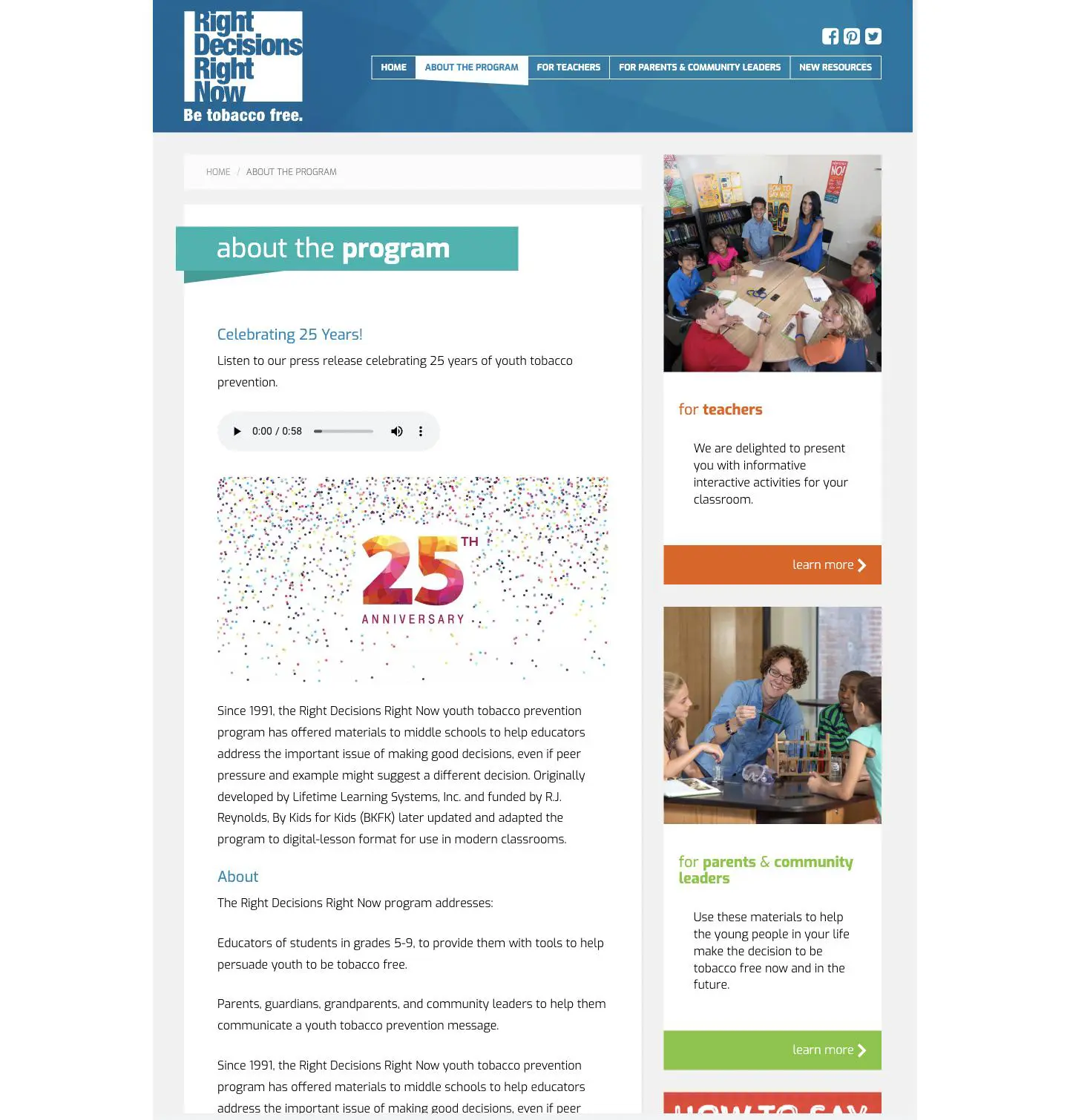 THE OUTCOME
We are glad to have been able to integrate our expertise of custom web development and UX/UI design with RDRN's free tobacco prevention program to deliver an accessible, secure, and educational website. We know it will continue to serve RDRN's message and visitors for years to come.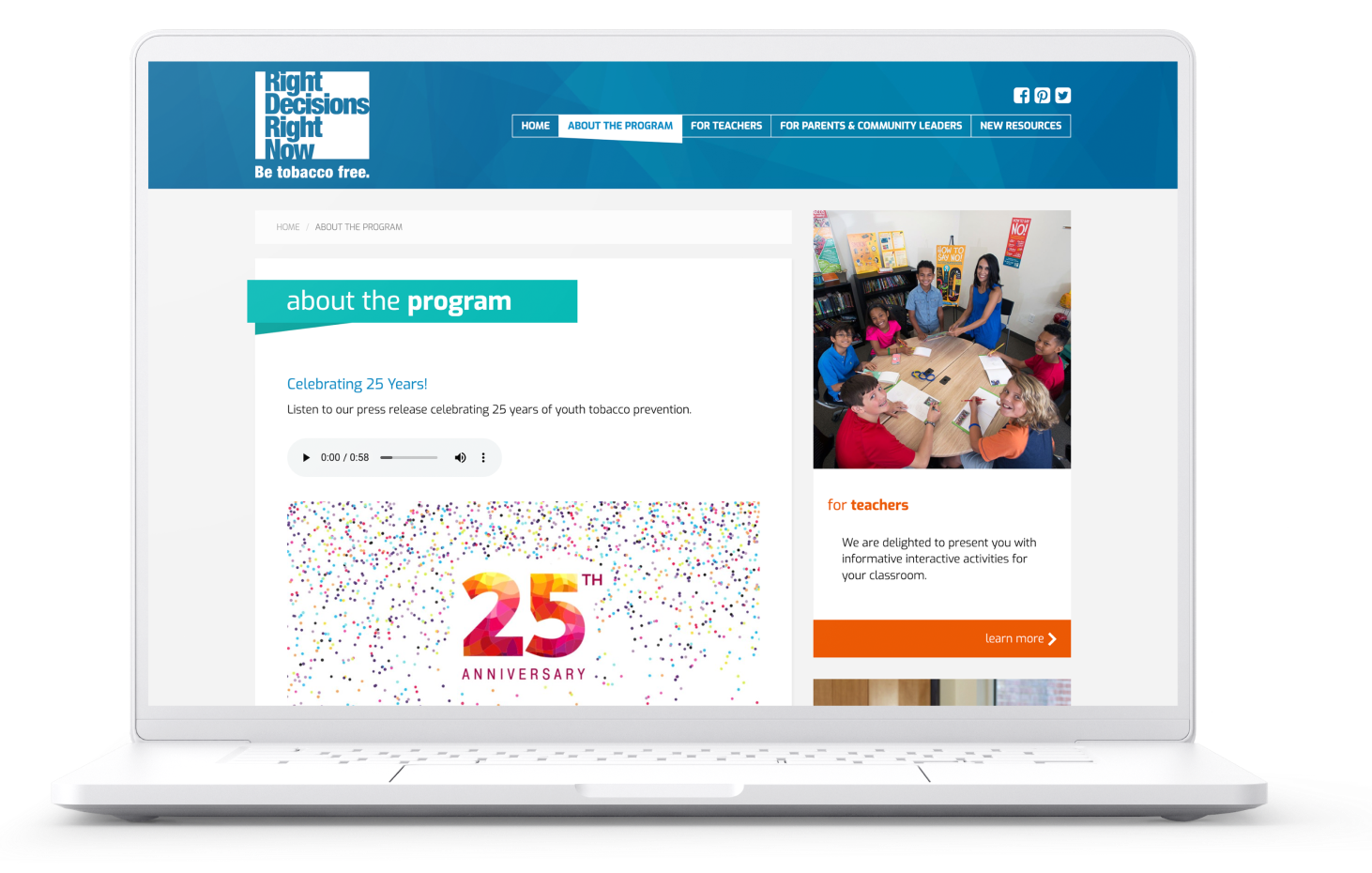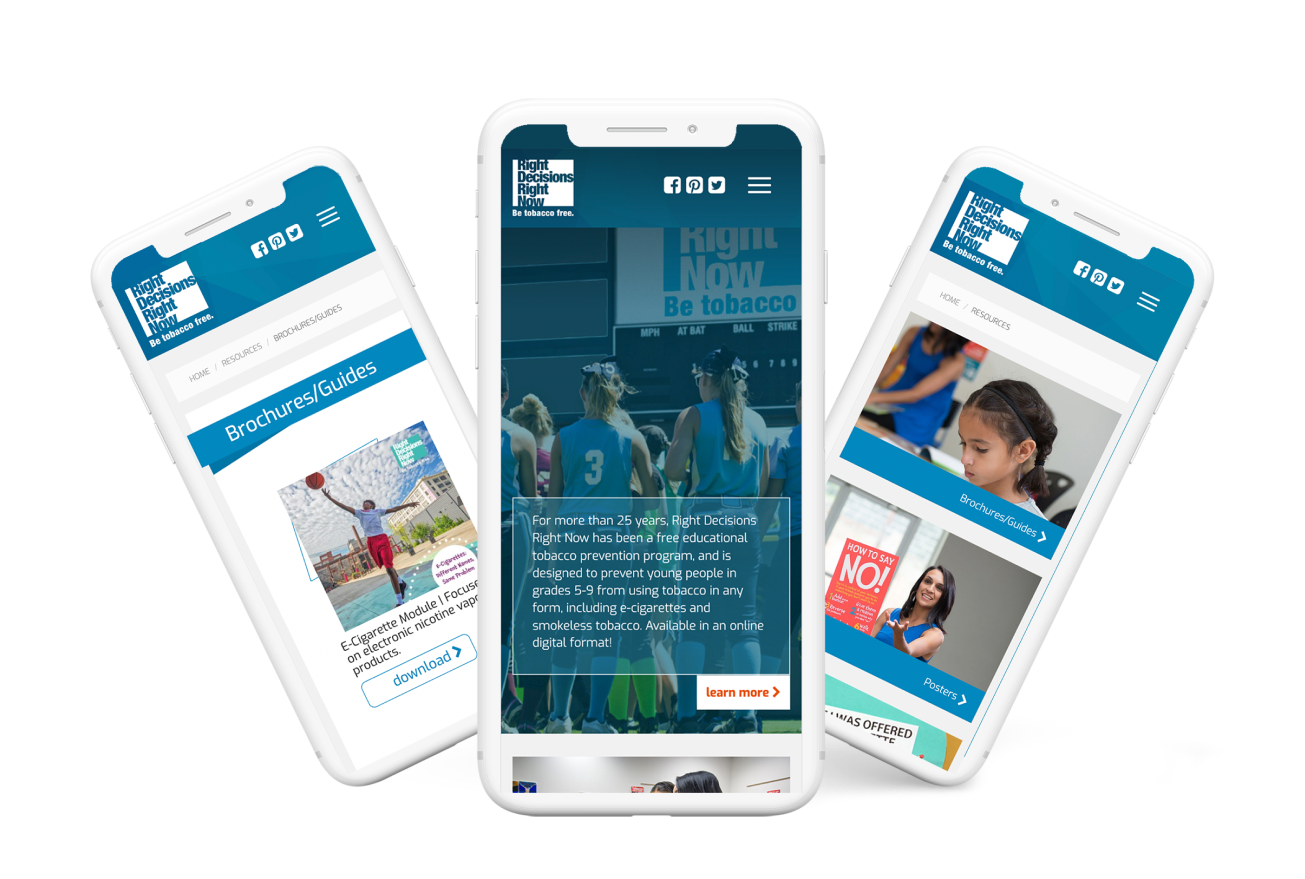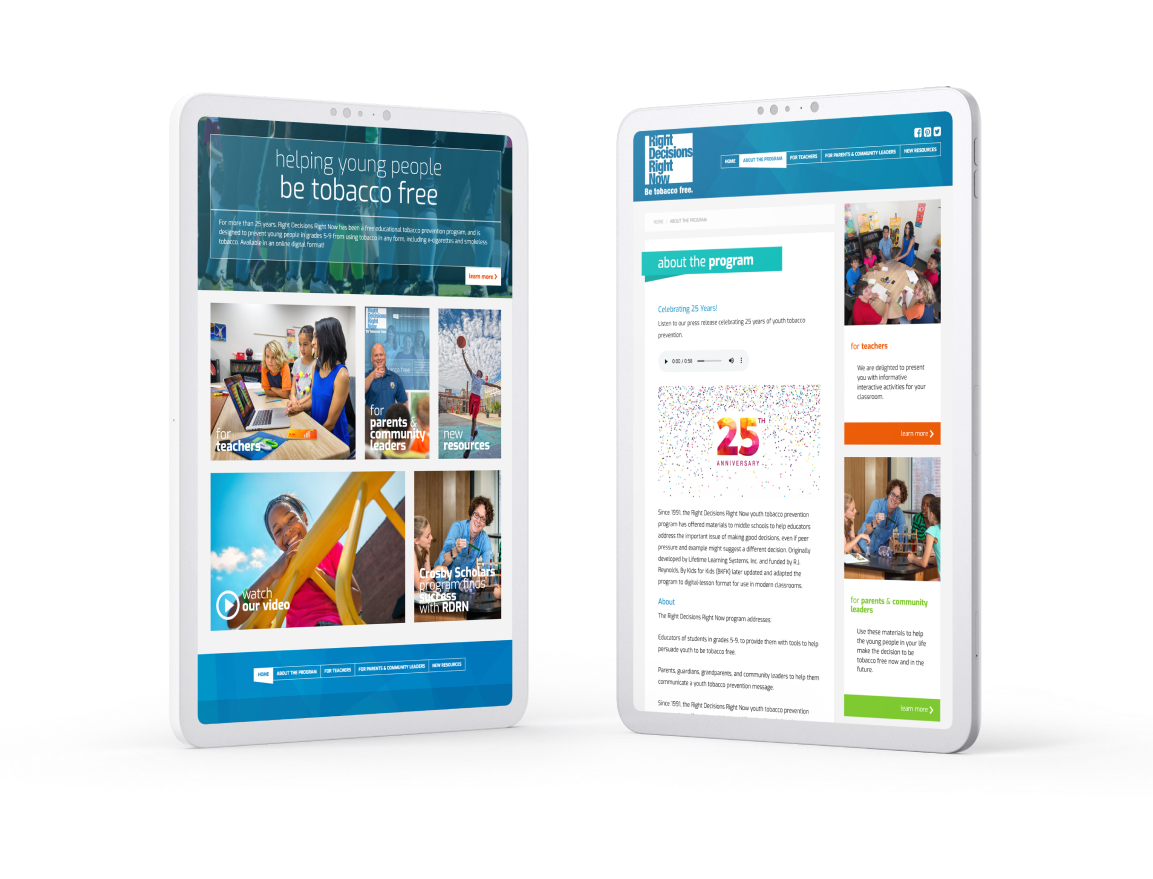 Come Work With Us
Like what you see?
Contact us to discuss your project. We're ready to help.