WEBSITE RE-DESIGN
This site is provided to all physicians, physician assistants, nurses, and health practitioners who use allergenic extracts for allergy skin testing and allergen-specific immunotherapy. Extractopedia is purposefully designed to provide basic guidance as well as in-depth technical support to help professionals better understand these products and deliver a high standard of care to patients.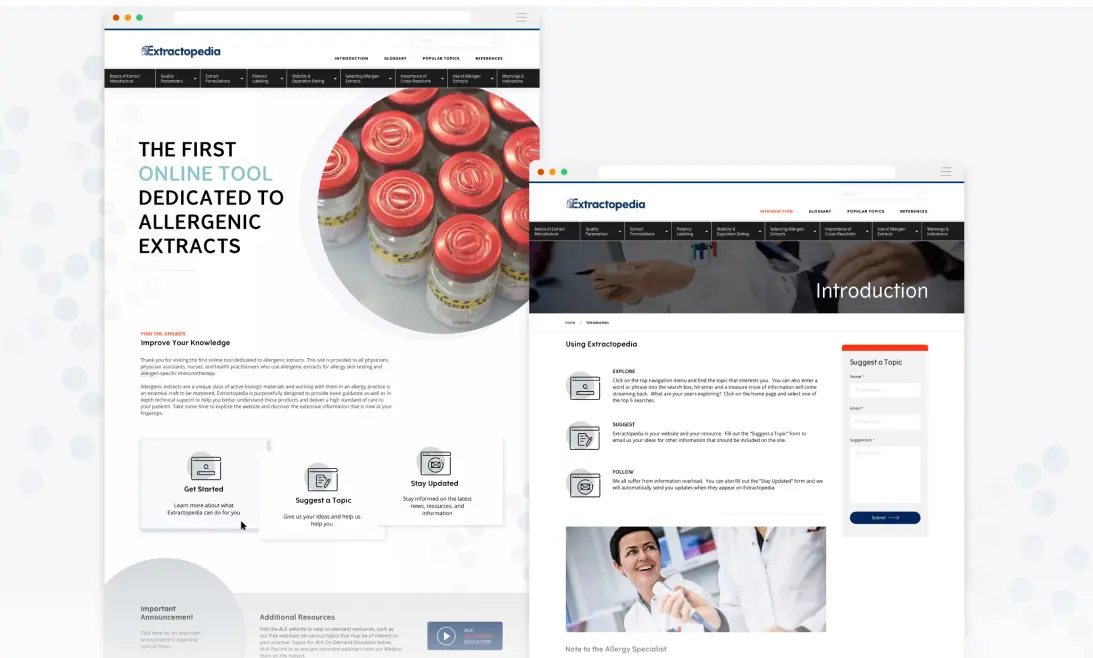 RESEARCH & PLANNING
Extractopedia's original site lacked a good and working navigation system and their vast library of information contained many broken links and 404 errors. The design was also not cohesive with the existing MyALK website and they did not look like they were a branch of the same company. The website was also not mobile-friendly.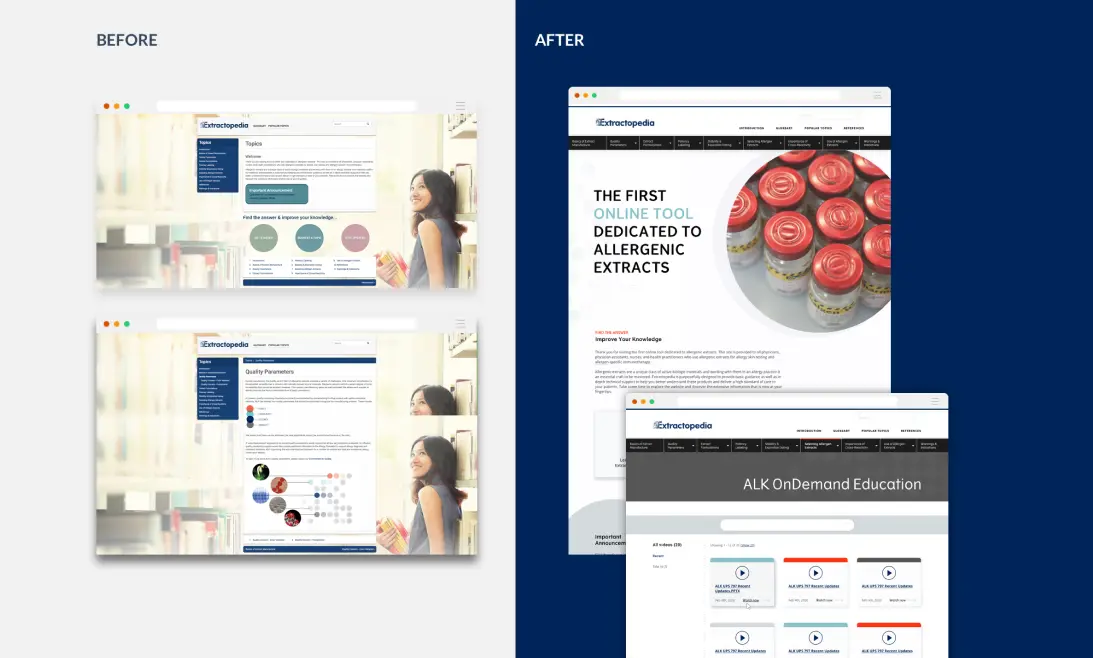 DESIGNING SOLUTIONS
Our goal was to present the company in a very clean, digestible format, making it easy for healthcare professionals to easily navigate their way around this vast online resource while keeping the look and feel of the site up-to-date, minimal, and mobile-friendly!
Fahrenheit leveraged the ALK color palette throughout the website and kept the look and feel consistent on every page. We kept the design clutter-free with a balanced use of white space to help the user navigate the site without being overwhelmed by huge images or distracting visual elements.
Scroll Here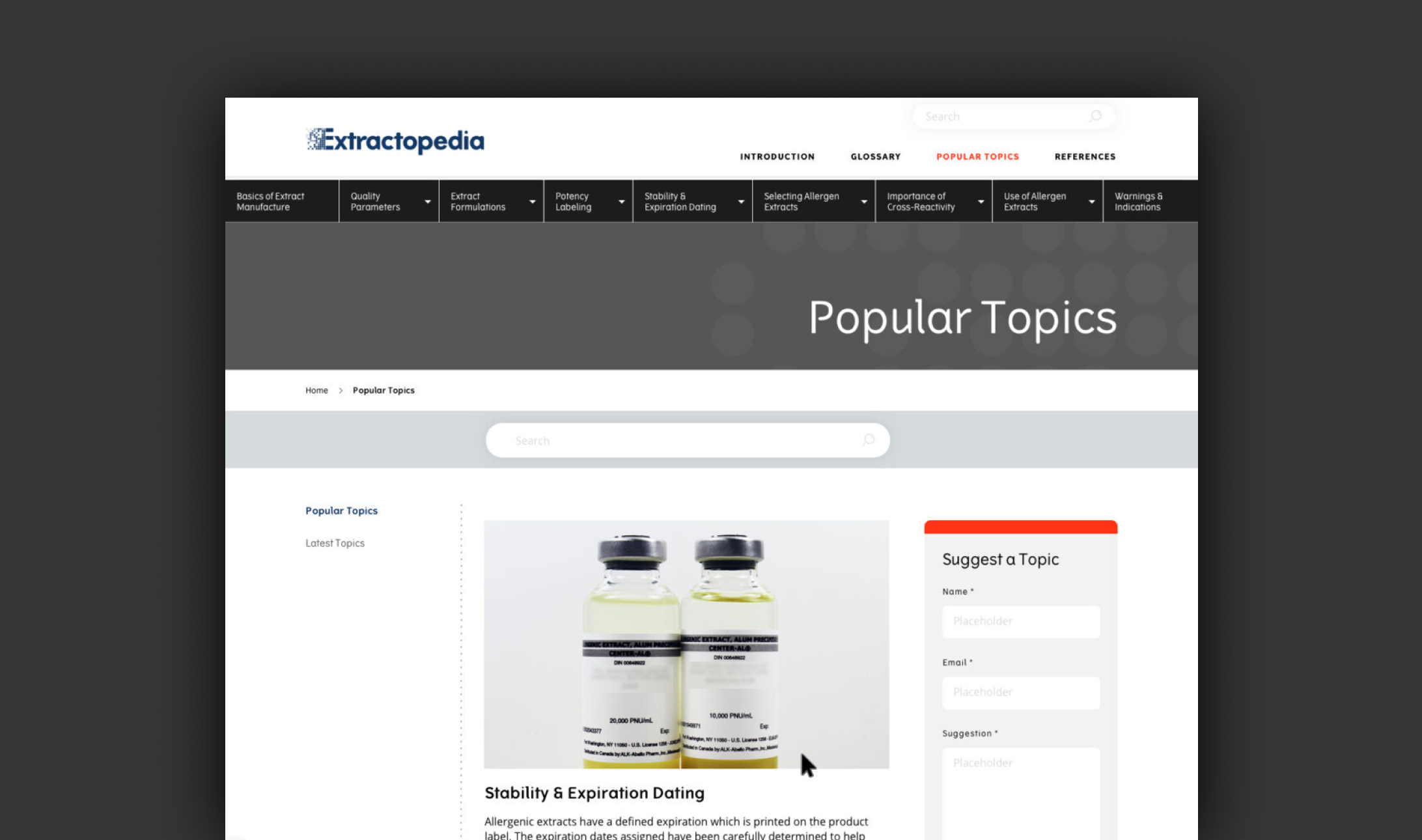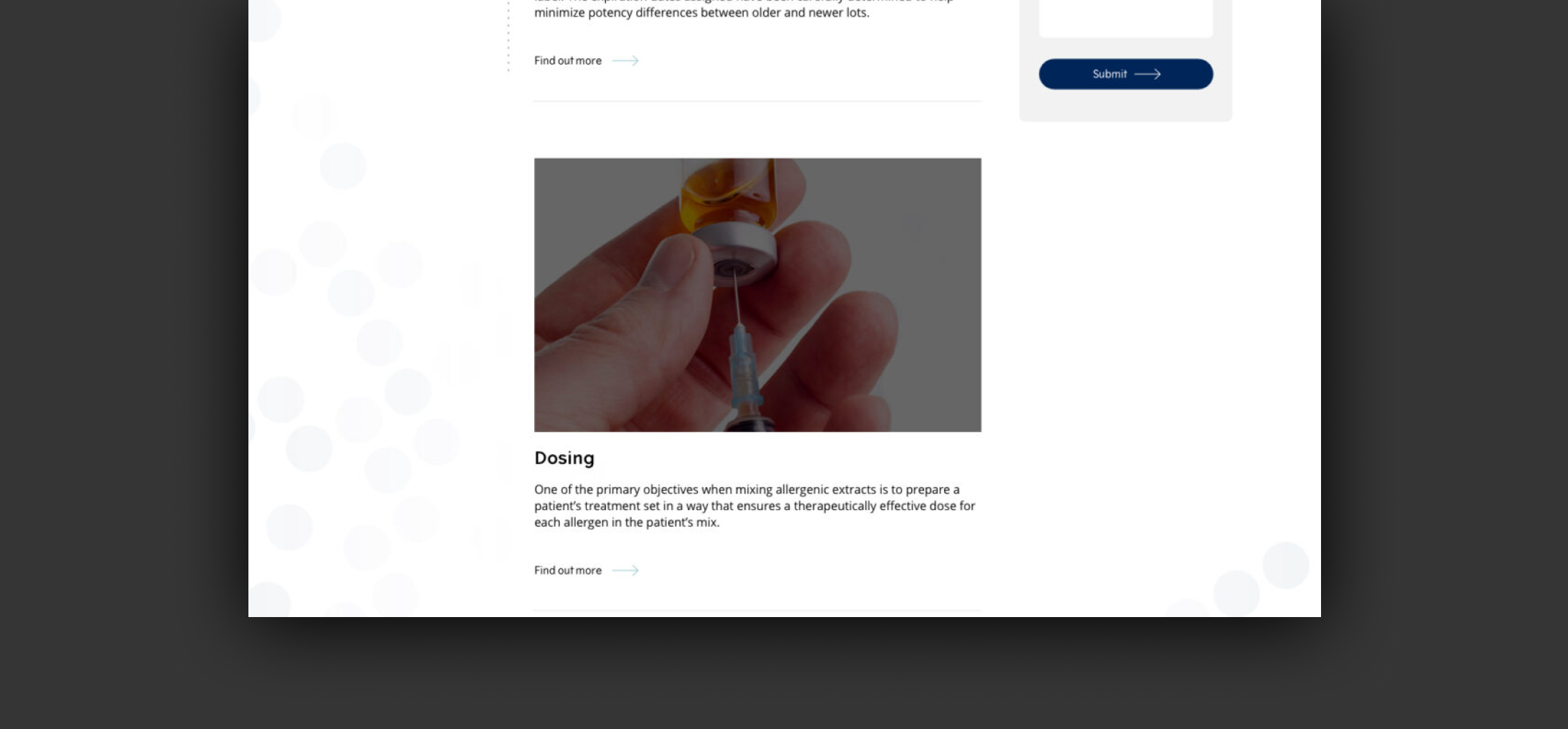 THE OUTCOME
A beautiful and feature rich website was the result of Fahrenheit's efforts. Users across North America have praised its usability and functionality, despite its massive size.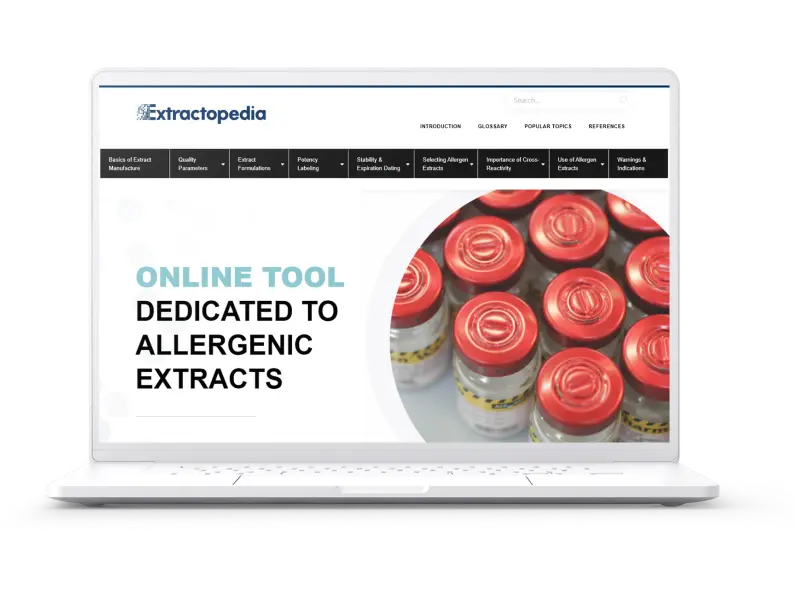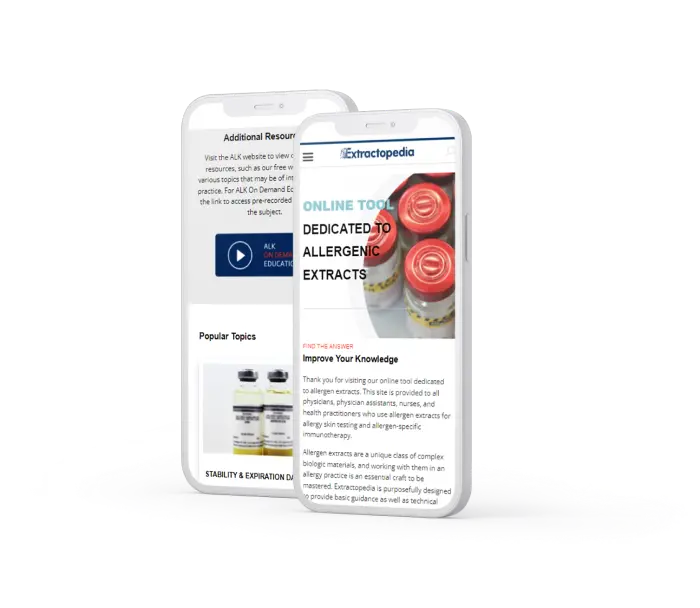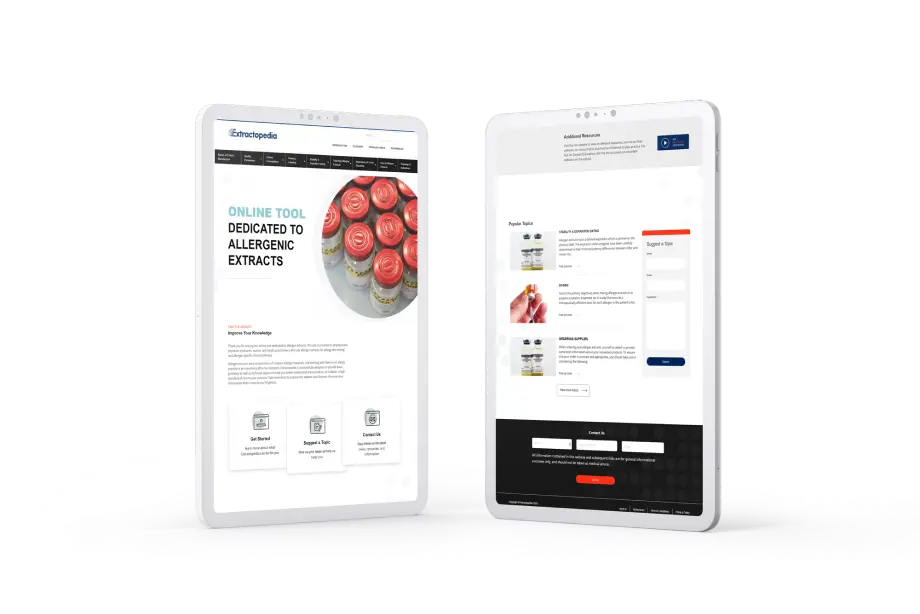 Come Work With Us
Like what you see?
Contact us to discuss your project. We're ready to help.