BRANDING
WEBSITE RE-DESIGN
Cactus Communications was founded in 2002 with the singular aim of helping authors get published irrespective of the language they spoke. They focused on addressing the challenges associated with the dissemination of research, it became apparent that pharmaceutical, biotech, and medical device companies – the life sciences industry – which required unique solutions and expertise to help communicate their complex research to a diverse range of stakeholders.
RESEARCH & PLANNING
The website needed to reflect the premium level of service that is expected from Cactus Life Sciences. Intended to serve as a marketing outlet for the Cactus Lifescience brand, the objective of this effort was to drive traffic, engage prospects, generate leads and re-engage existing customers. Since their approach to medical communication was non-traditional, the design of the site should reflect the same idea, while keeping the overall look and feel fresh and modern. They also needed a clear branding system and consistency to create a feeling of professionalism and trust with their valued customers.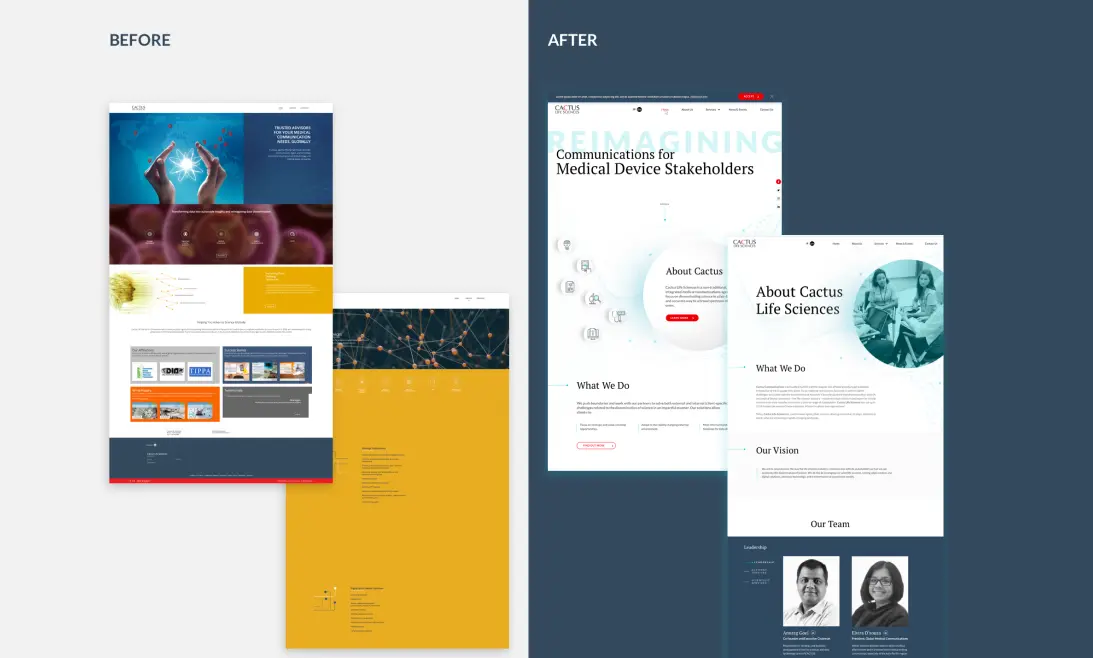 DESIGNING SOLUTIONS
While the nature of the work performed by Cactus Life Sciences is rather complex, our goal was to present the company in a very clean, digestible format, welcoming prospective clients with a clutter-free experience, providing the perfect balance between negative space and objective communication.
A consistent palette of colors and design treatments is found through every page of the site. Regardless of where you land, the site will look, smell and behave in a predictable fashion, reinforcing the brand guidelines and the quality of service that is expected from a world-class agency.
Scroll Here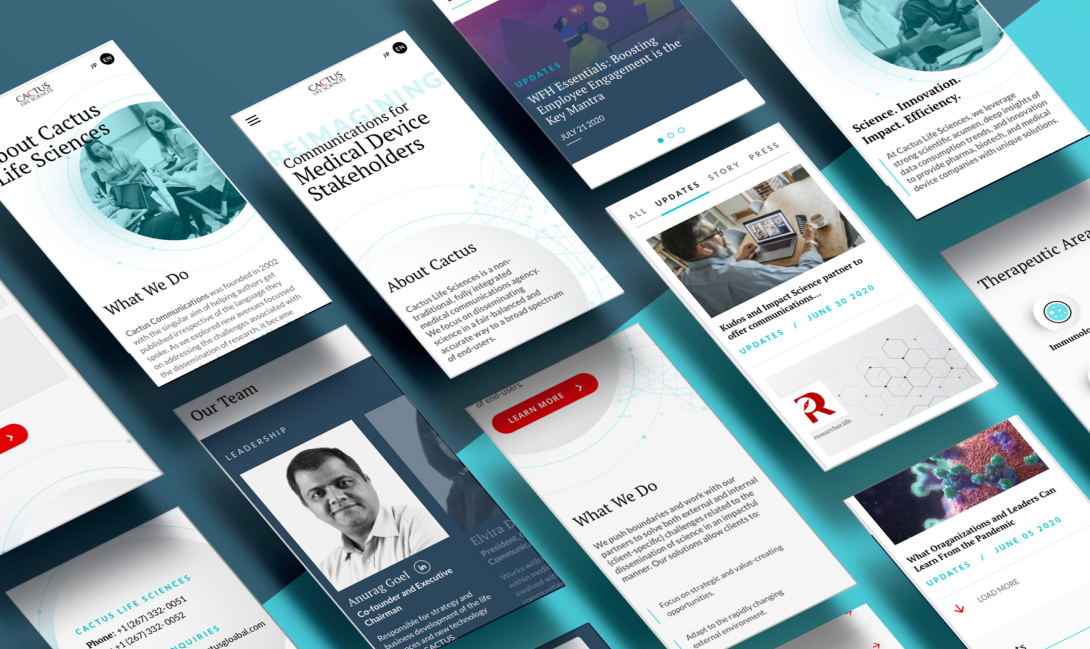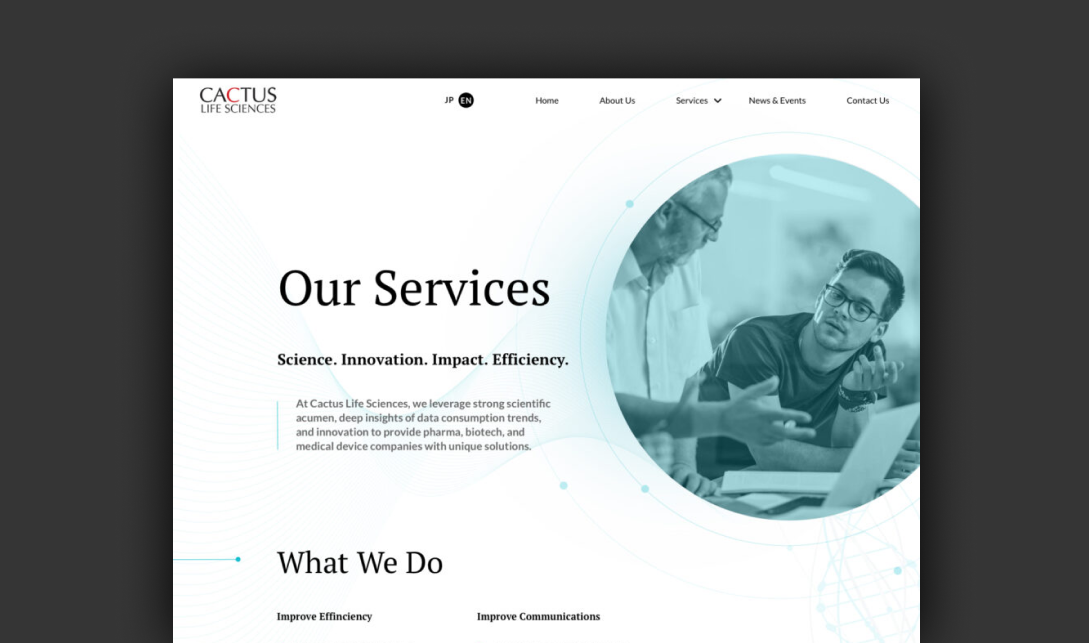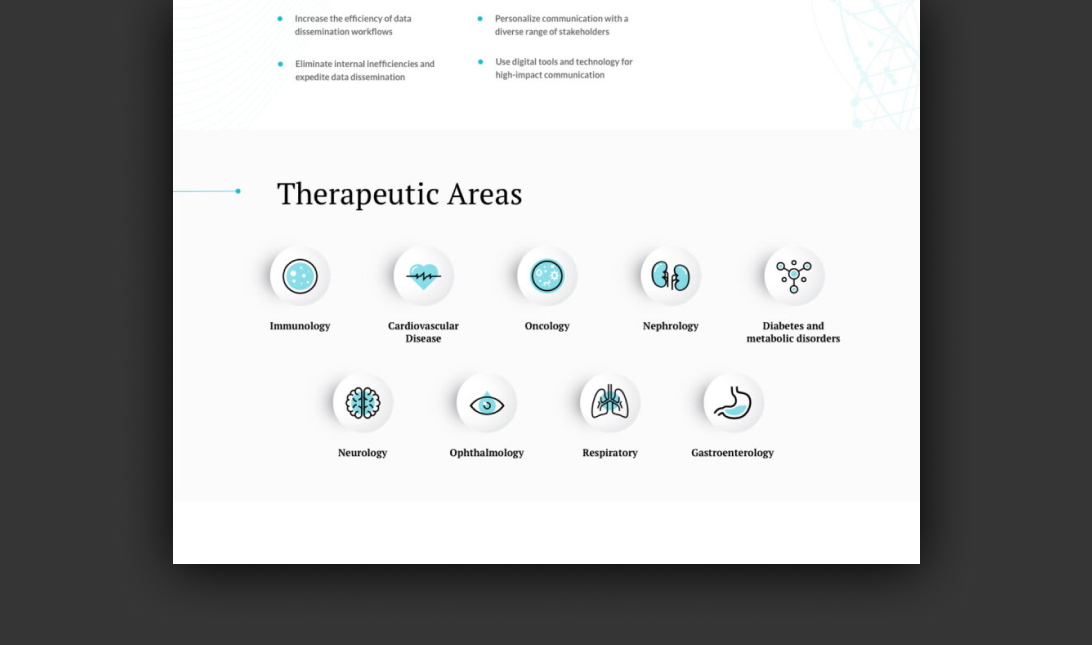 THE OUTCOME
Along with the design of the website, Fahrenheit Marketing also provided Cactus Life Sciences with an updated brand guidelines book, including font families, electronic signatures, collateral print materials, etc. The end result is an identity system that permeates the entire corporate communication channels, from the website to a printed letter. As with every great brand, a solid, consistent look and feel will always result in a more memorable experience.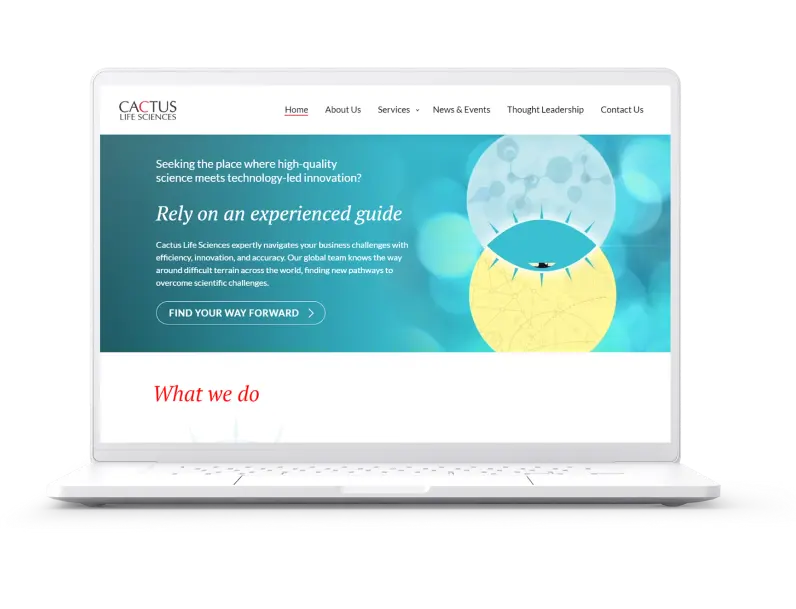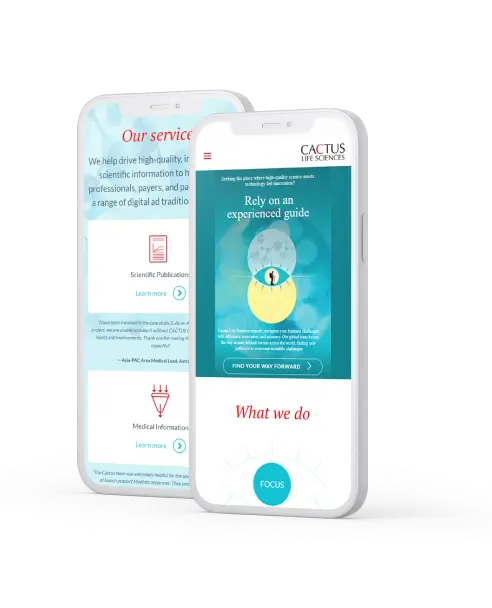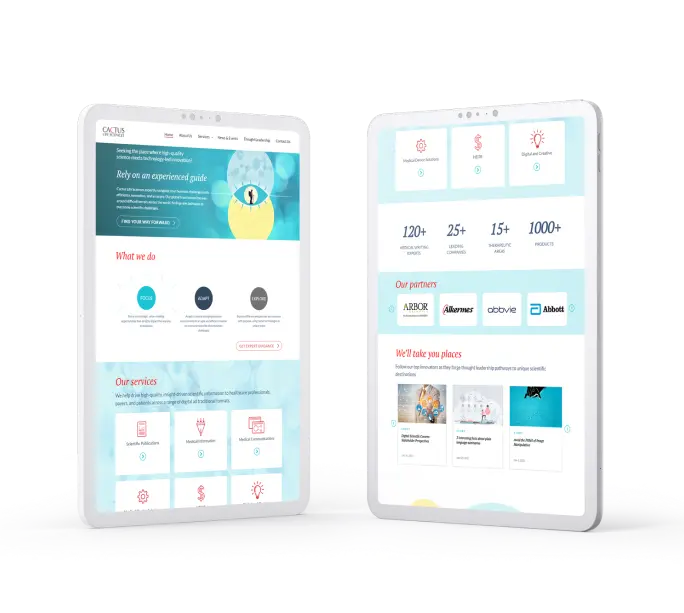 Come Work With Us
Like what you see?
Contact us to discuss your project. We're ready to help.