WEBSITE RE-DESIGN
DEVELOPMENT
Meet Healthy Pet, a returning client with a revolutionary request. When Healthy Pet wanted to double down on its web presence and eCommerce efforts after experiencing the pandemic's transformation of traditional shopping methods, we were delighted to deliver a custom-developed website redesign.
Fahrenheit worked side-by-side with Healthy Pet to ensure that their website was not only externally beautiful but internally crafted for their eCommerce needs. With our knowledge of Shopify solutions and a brand we could get behind, we were able to develop a fully-optimized and on-brand digital experience.
Scroll Here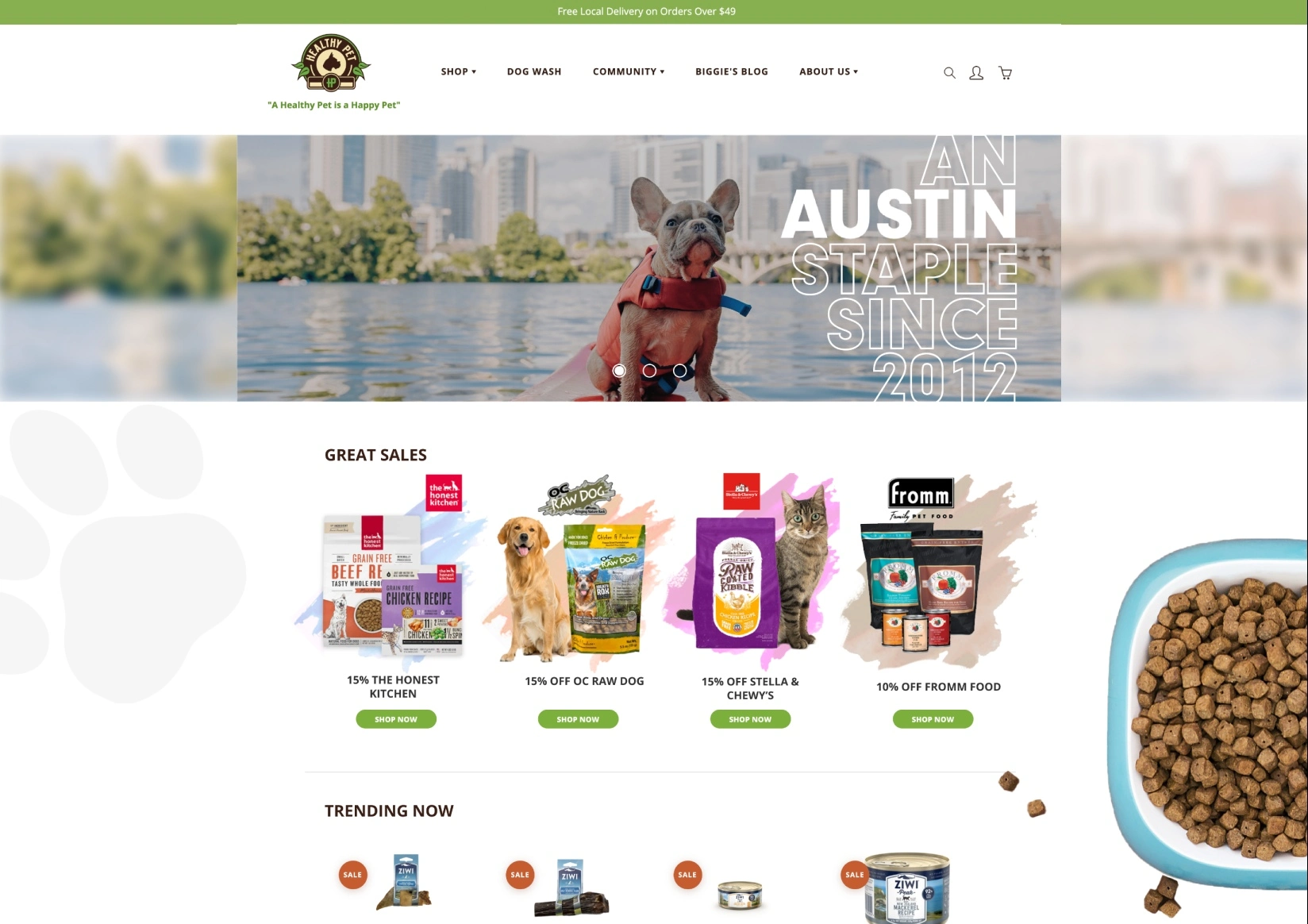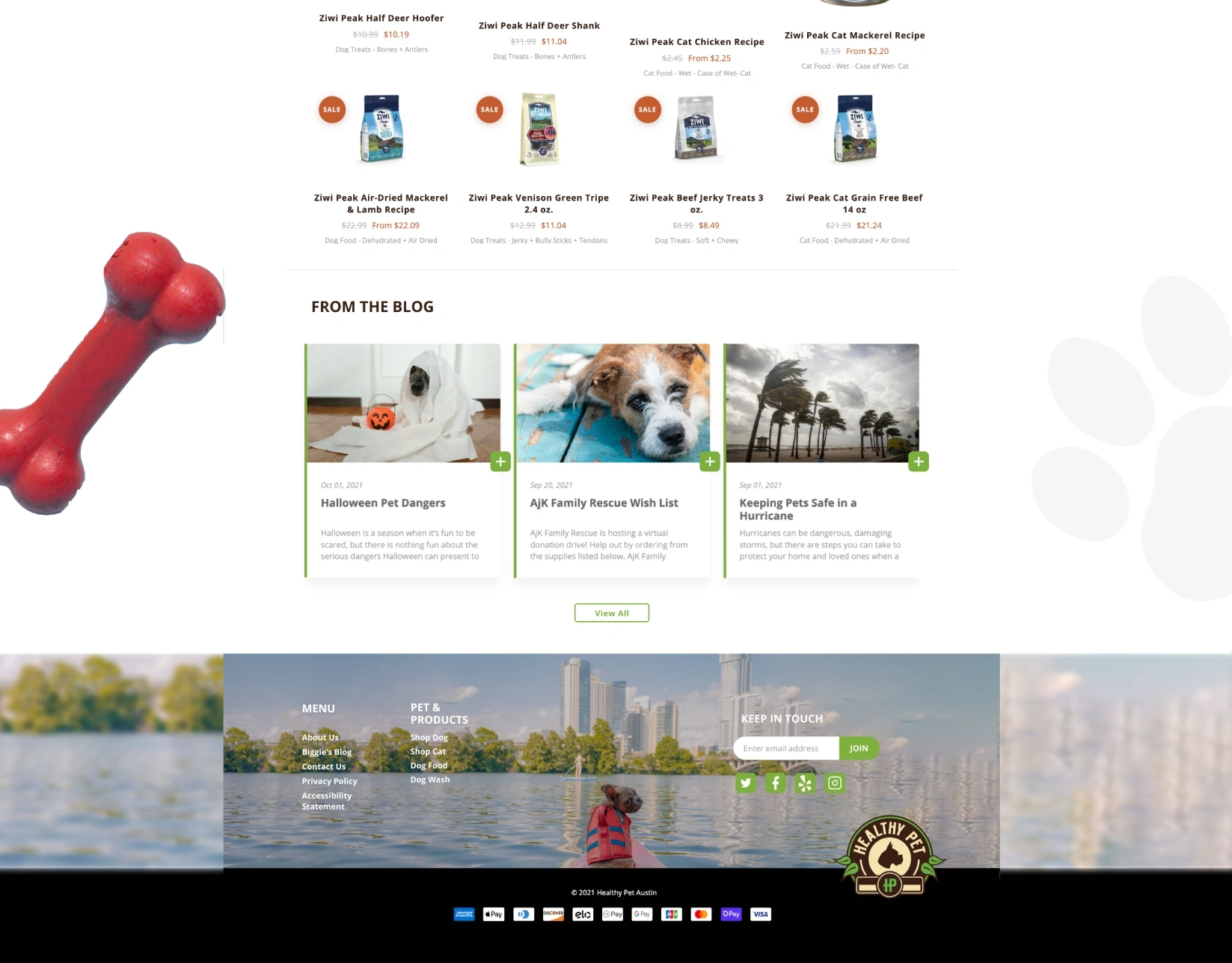 Challenges
Outdated/irrelevant imagery
Lack of fundamental UX/UI design principles
The content was not easily shareable
Unresponsive design elements
Redundant site pages
Goals
Revitalize product listings/pages
Create interactive/logical pages
Optimize Menu/Nav bar
Ensure all content is easily shareable
Produce consistent branding/theme
RESEARCH & PLANNING
To thoroughly understand Healthy Pet's specific design requirements, Fahrenheit's designers conducted an in-depth review of their existing website. They uncovered various pain points, ineffective content, and general structural issues. They then conducted competitive analyses and brainstormed a revitalized approach to optimizing the site's functionalities and branding.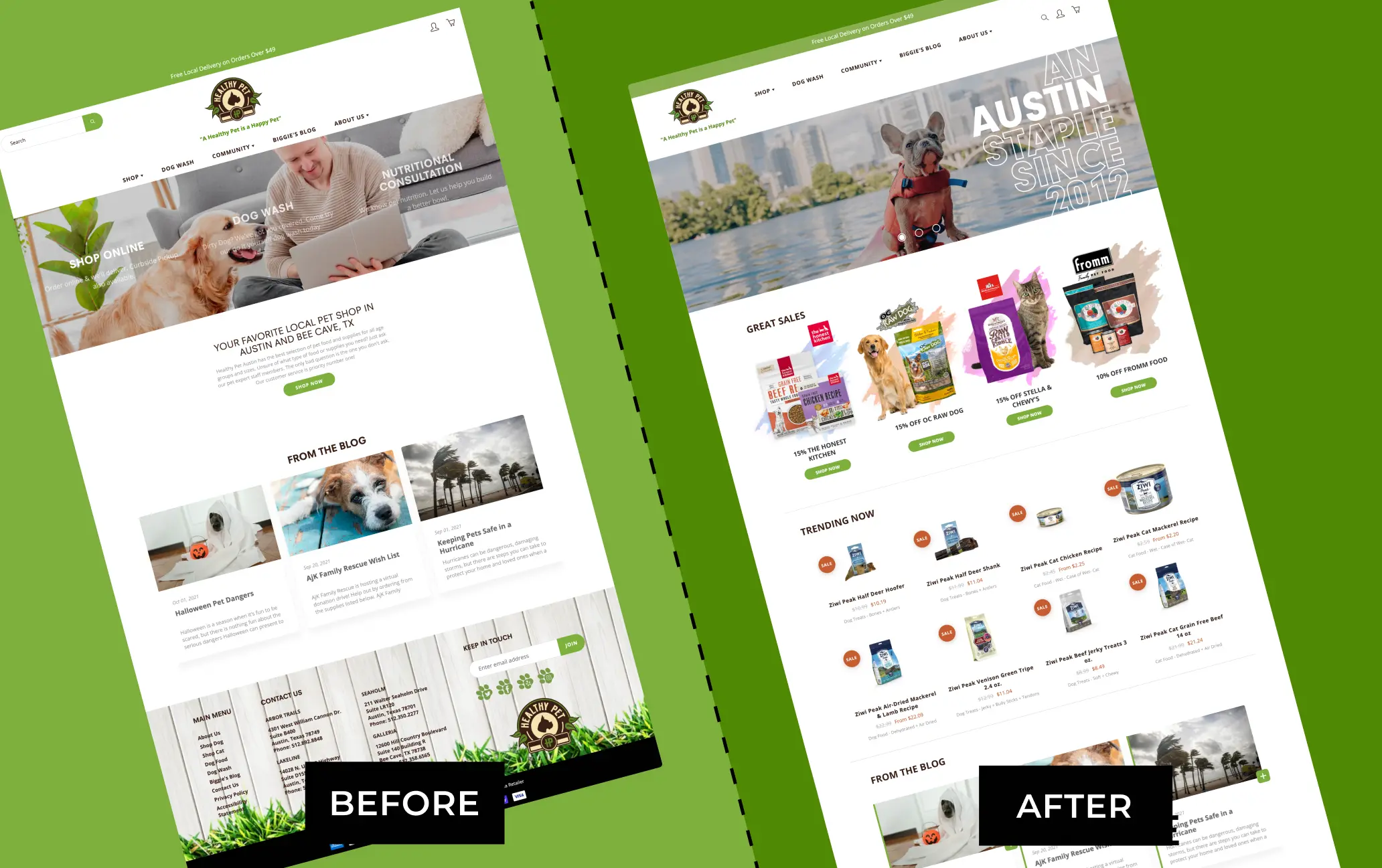 DESIGNING SOLUTIONS
During the redevelopment, our developers and design team introduced a new theme through Shopify, which provided a cohesive site experience. We then identified places for optimization, page by page. We were able to discern the primary purpose of each page and restructure the site so that each was fully-responsive and homogeneous, while still providing the user with significant value.
We reorganized the menu bar to create a logical and straightforward method for facile navigation. We then introduced a promotional banner space, designed to increase product visibility and highlight features unique to Healthy Pet's mission. By incorporating branded/ animated filters and lifestyle banners into product listings, we were able to provide an interactive and appealing experience for users. Our team was also able to ensure all of the website's content was easily shareable on social media from both desktop and mobile devices.
Scroll Here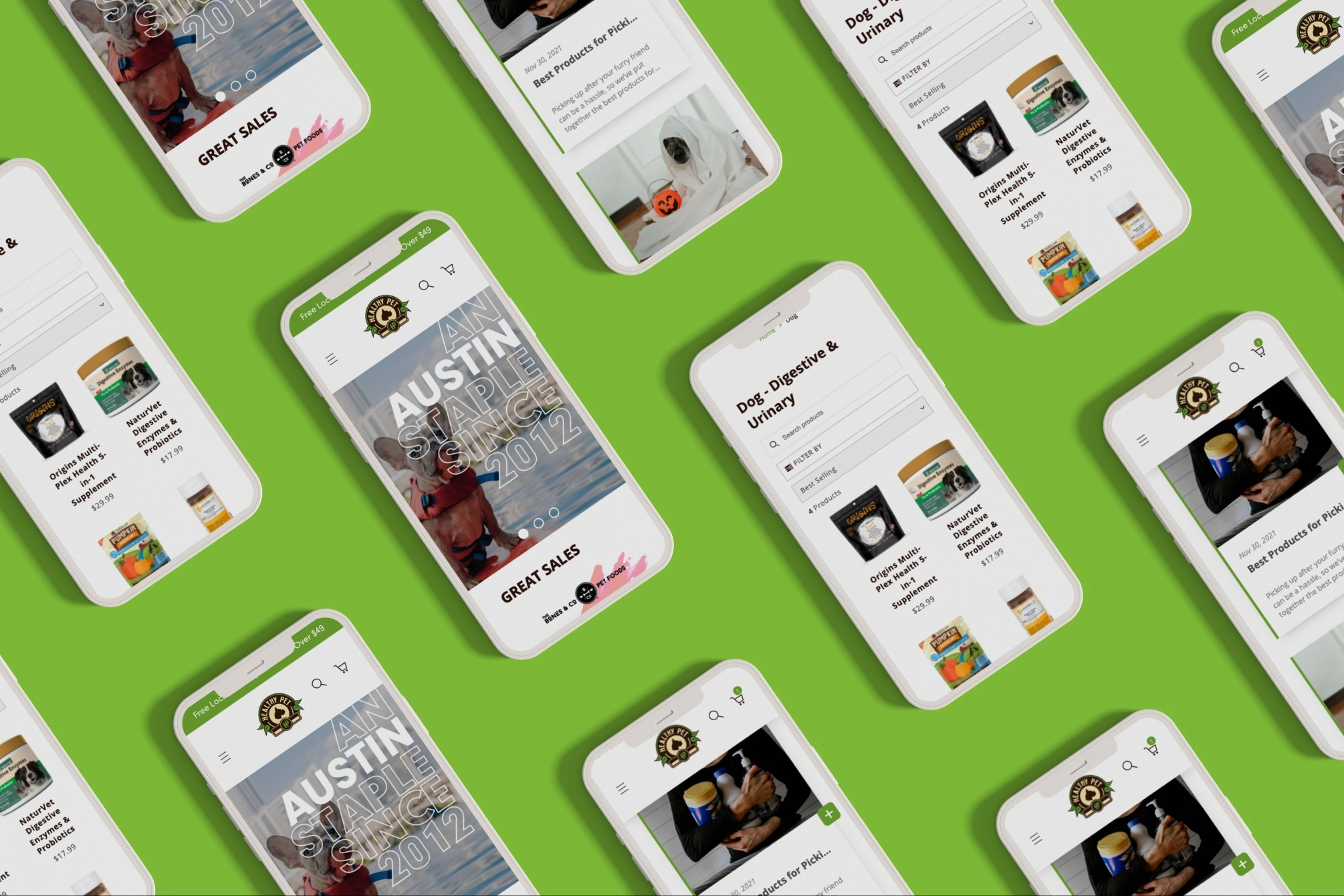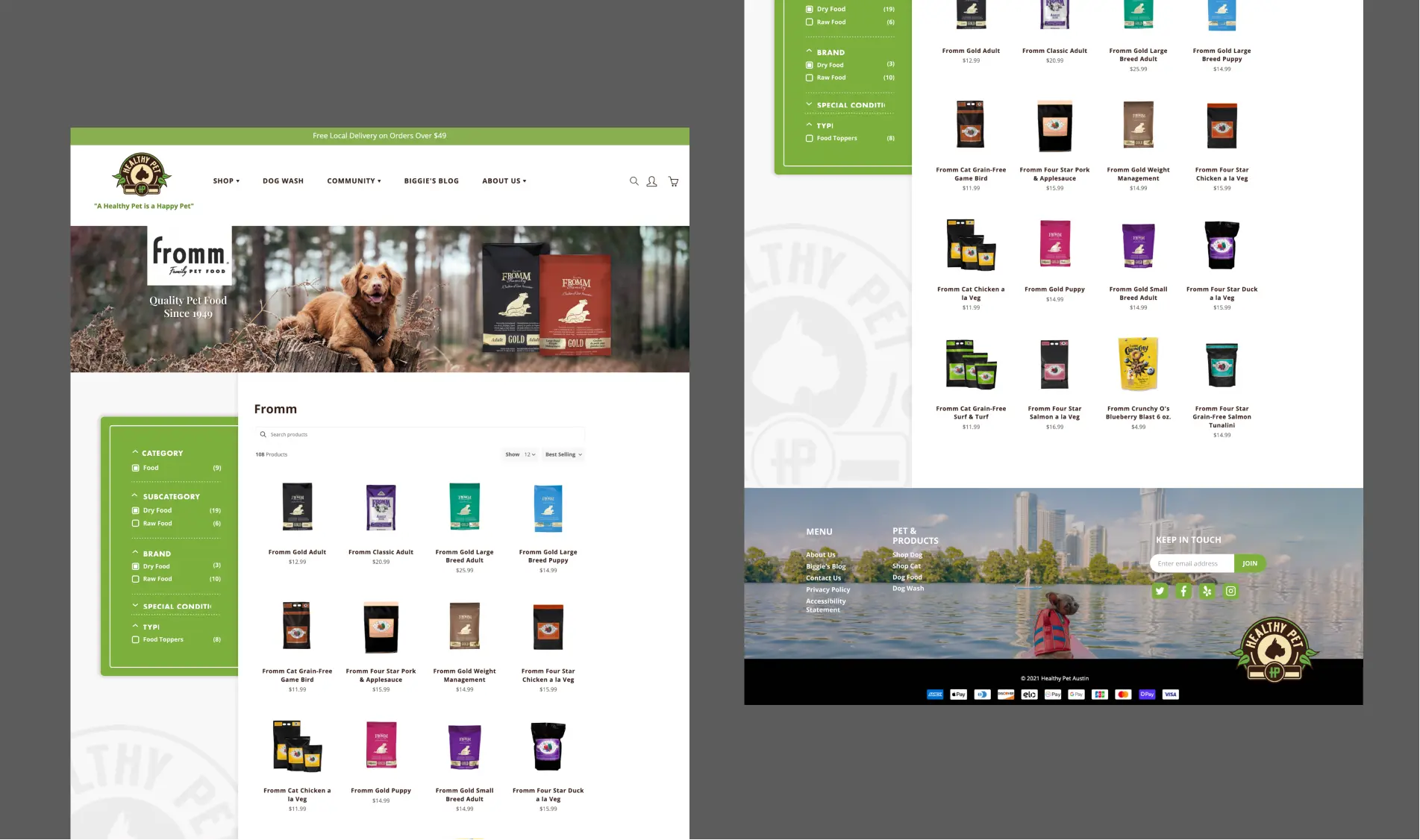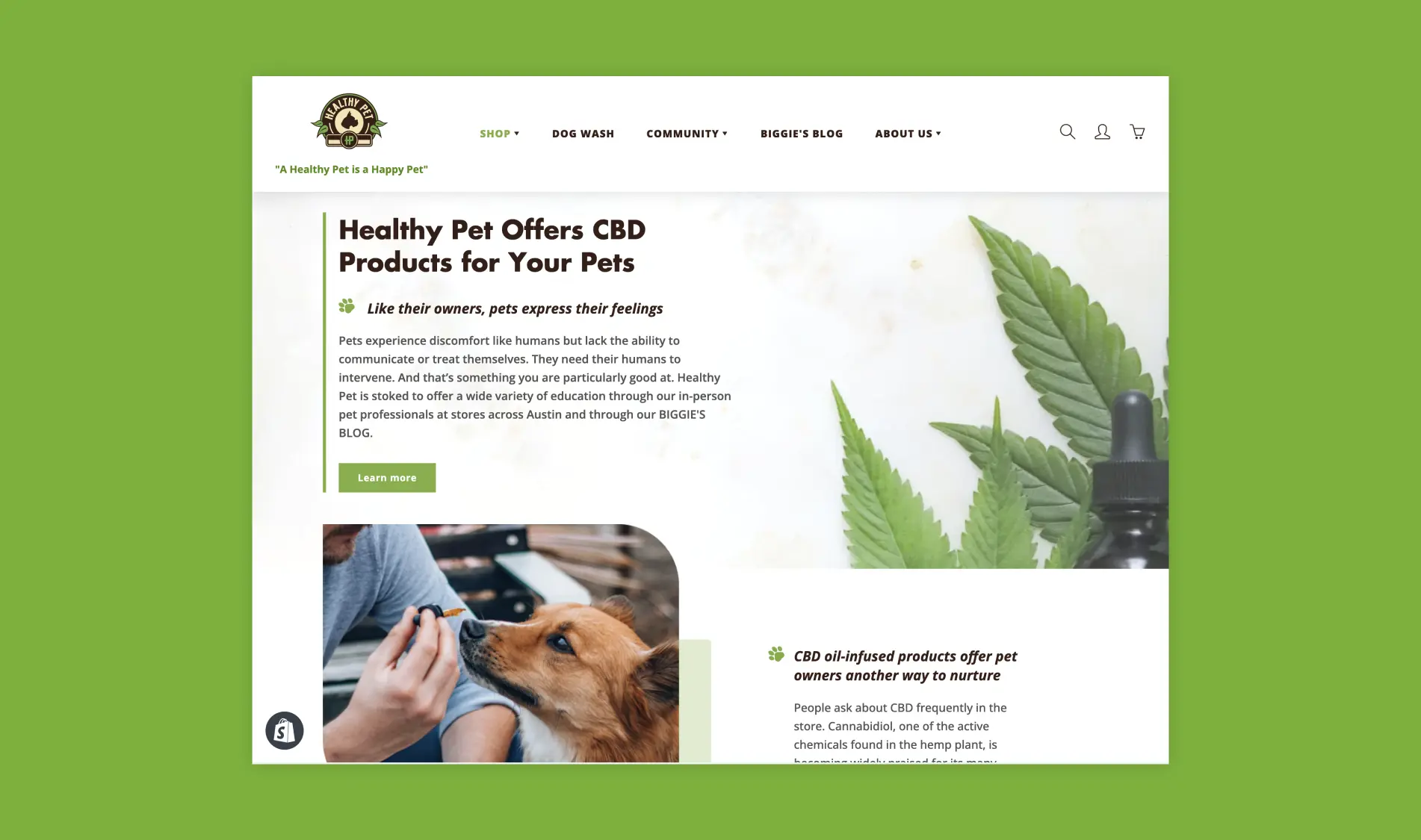 THE OUTCOME
The result? An interactive and accessible eCommerce website designed with the user in mind. We know Healthy Pet was founded on customer-centric principles and are happy to have been able to develop a digital user experience that complements their mission. We are delighted to know our development and design work will help their eCommerce efforts for years to come.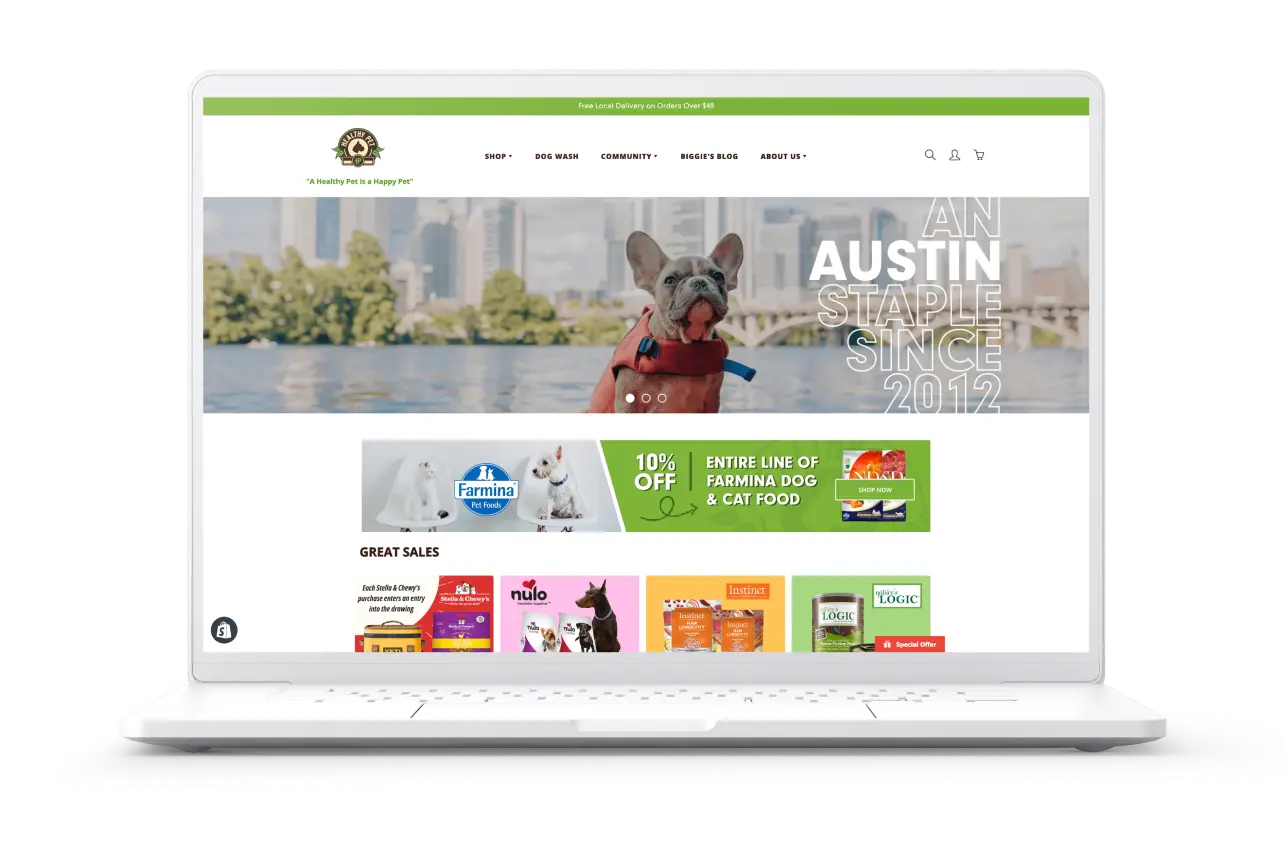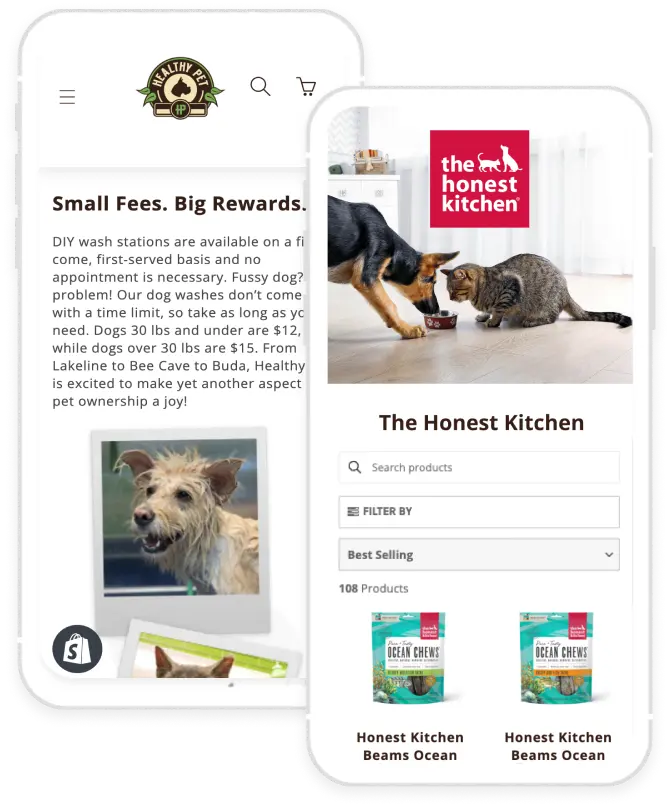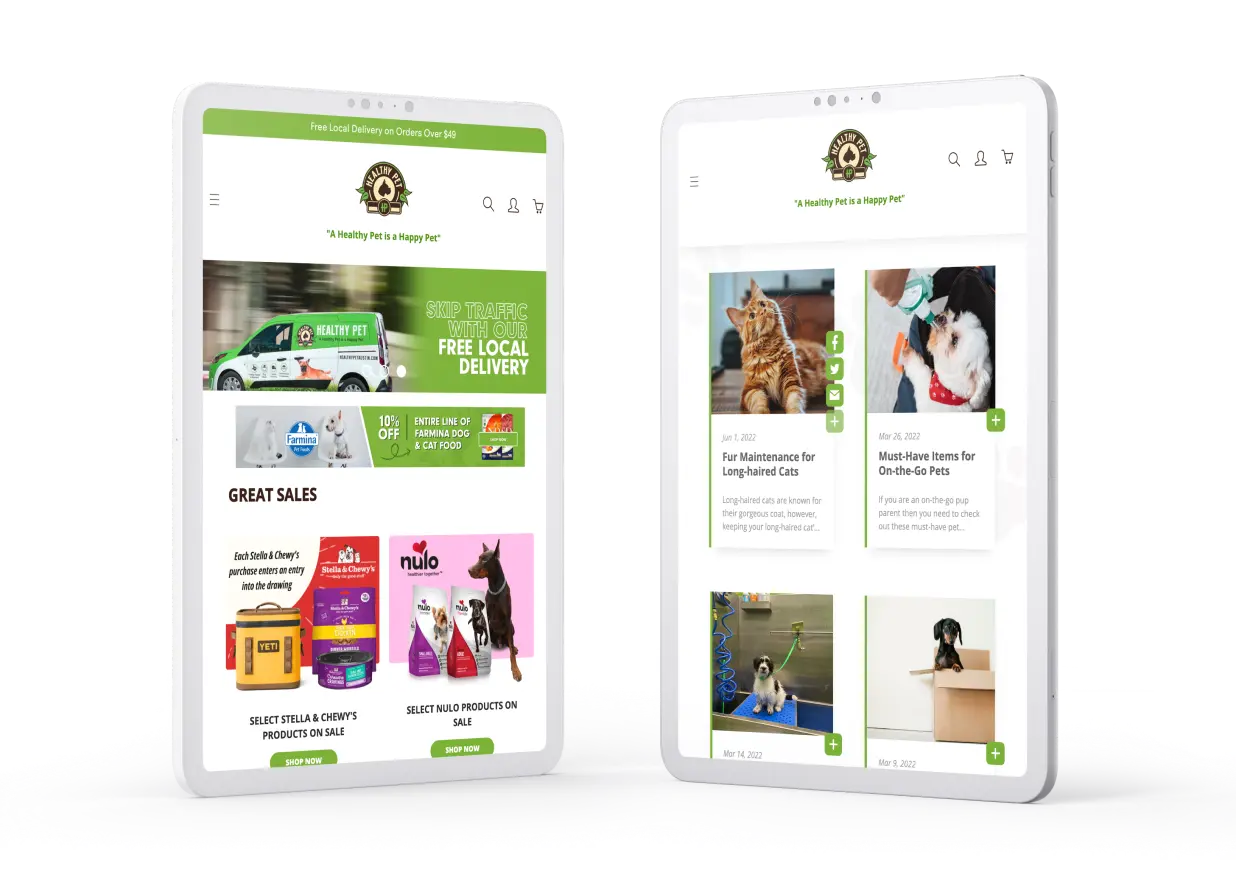 Come Work With Us
Like what you see?
Contact us to discuss your project. We're ready to help.