CONTENT STRATEGY
DEVELOPMENT
DESIGN
IT Freedom can handle it all – your office, remote employees, cloud, voice system, and security while providing with the highest level of IT customer service. They create unique solutions for your specific needs, always seeking comprehensive solutions. They can help you focus on your business by leveraging IT to service your goals and objectives.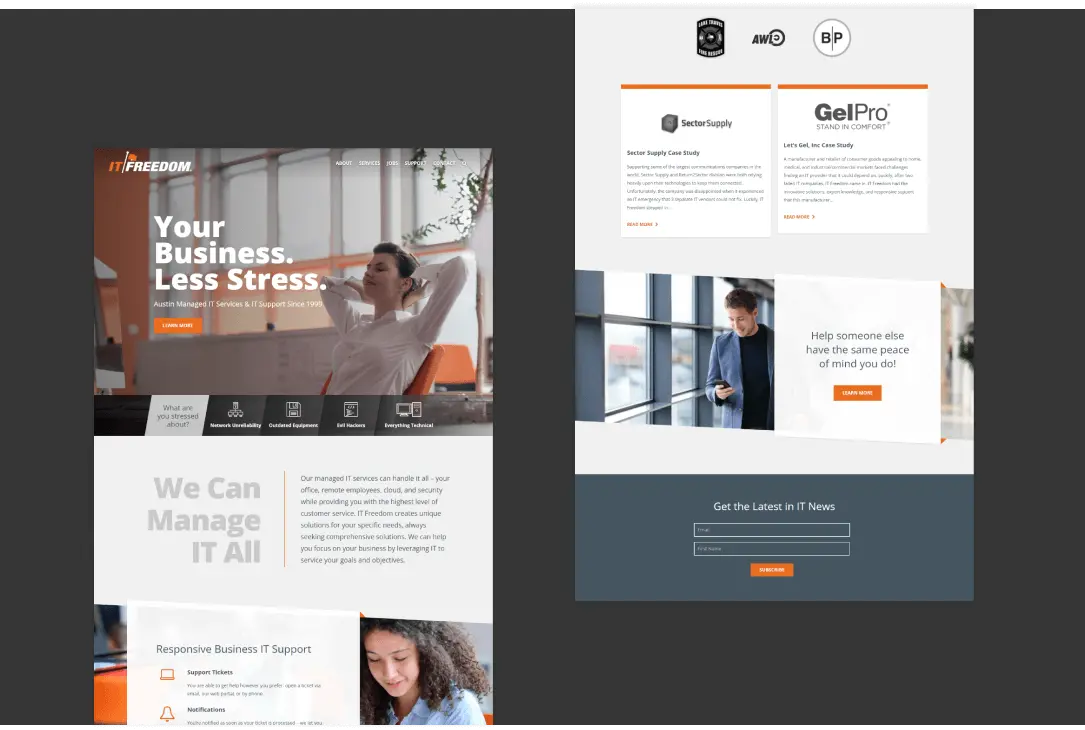 RESEARCH & PLANNING
The old IT Freedom site was filled with industry jargon making it hard for users to understand what services they provided. The look of the site was also outdated and hard to navigate.
They needed to pare down and organize their content, along with unifying their look and feel.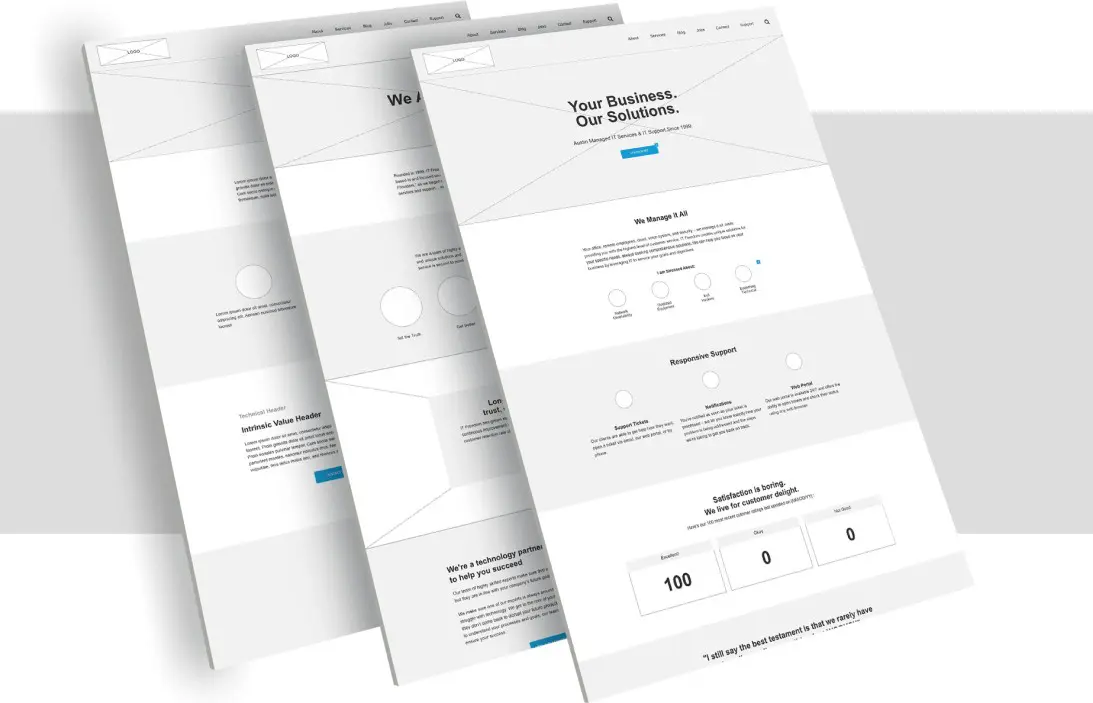 DESIGNING SOLUTIONS
We focused on making sure the content was digestible by people outside of the IT industry. The new design makes it easy for users to scan each page and get the information they need.
We made sure each image throughout the site includes a touch of blue, orange, and gray to be consistent with IT Freedom's corporate colors.
Scroll Here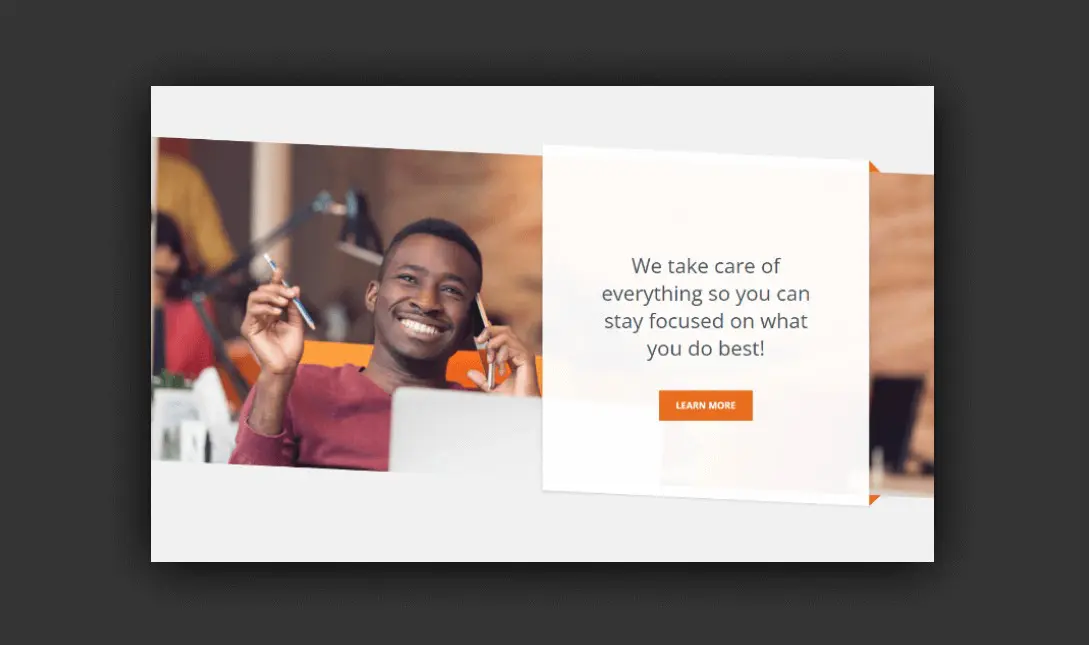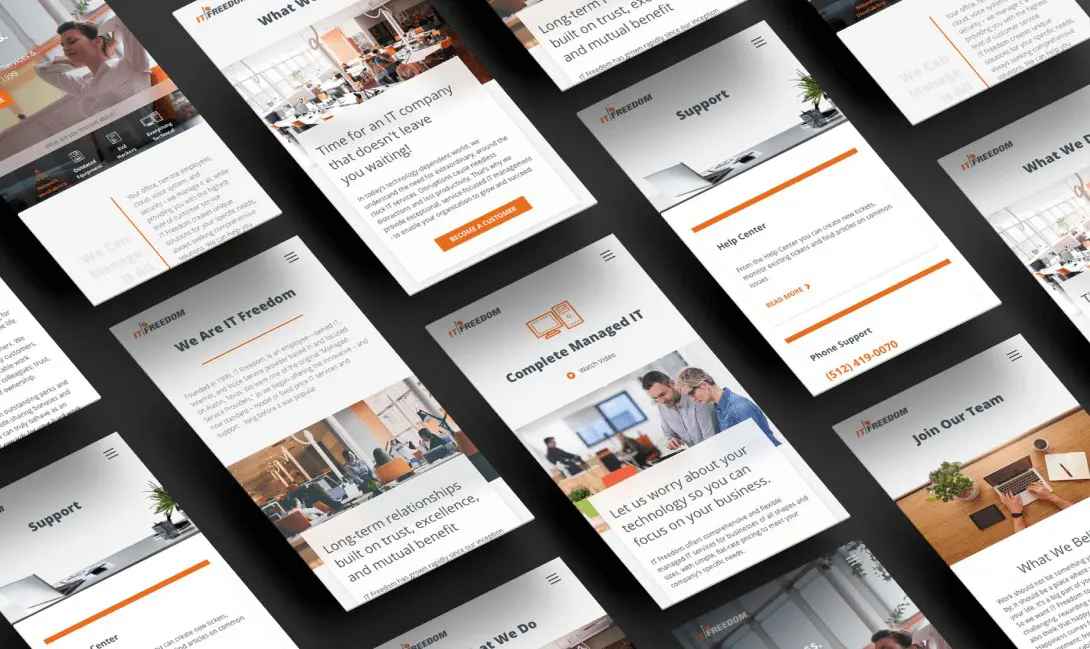 THE OUTCOME
The goal was to make it easier for visitors' to navigate the site and comprehend IT Freedom's services. The new site is organized and optimized to convert which lead to a 29.9% lift in pages per session, a 28.2% lift in average session duration, and a 6.41% drop in bounce rate.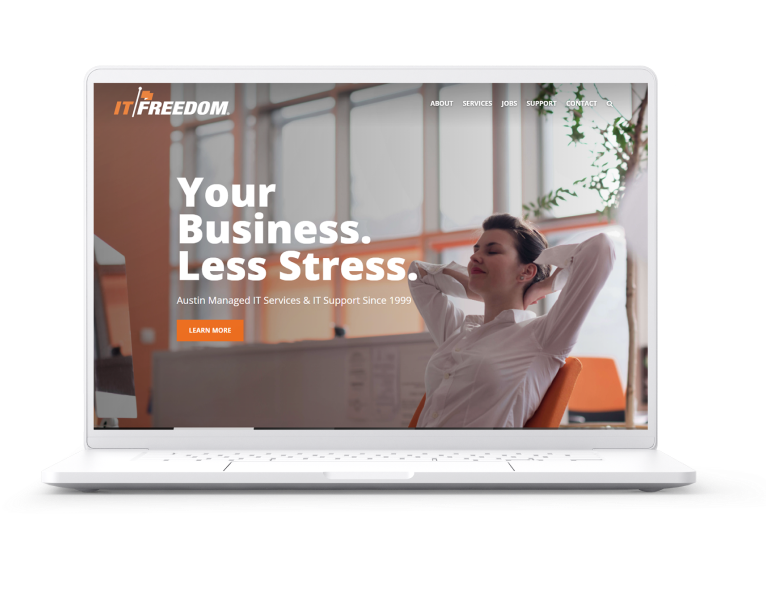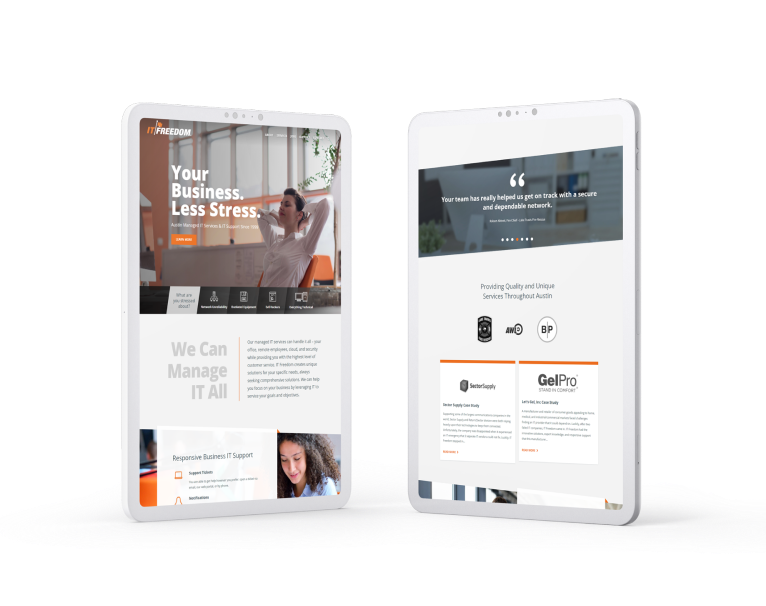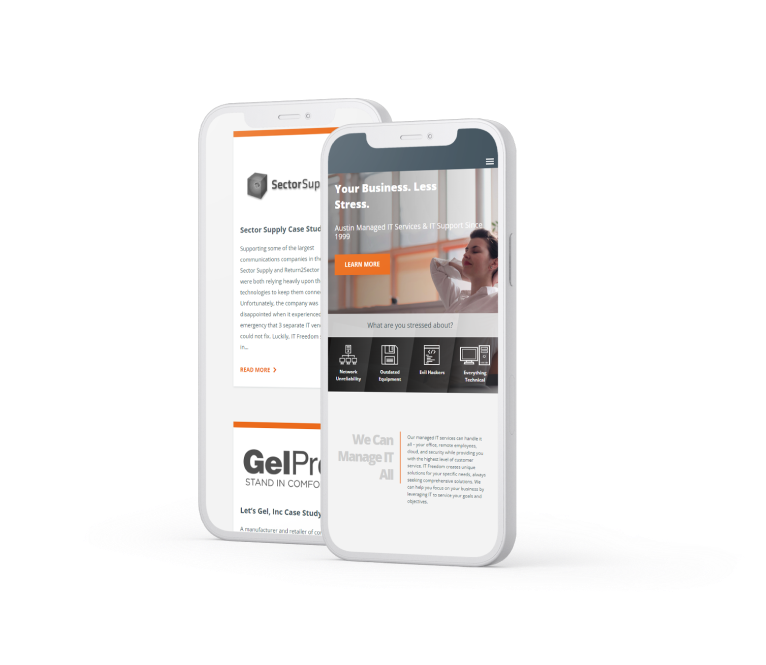 Come Work With Us
Like what you see?
Contact us to discuss your project. We're ready to help.