WEBSITE DESIGN
DEVELOPMENT
ALK is a Denmark-based pharmaceutical company that specializes in the development and manufacture of allergy immunotherapy (AIT) products for the prevention and treatment of allergy. It has offices, production and research facilities in 32 countries. They also have approximately 2,400 employees with subsidiaries, production facilities, and distributors worldwide. Fahrenheit was commissioned with the task to redesign their US sourcing platform, their biggest market, myALK.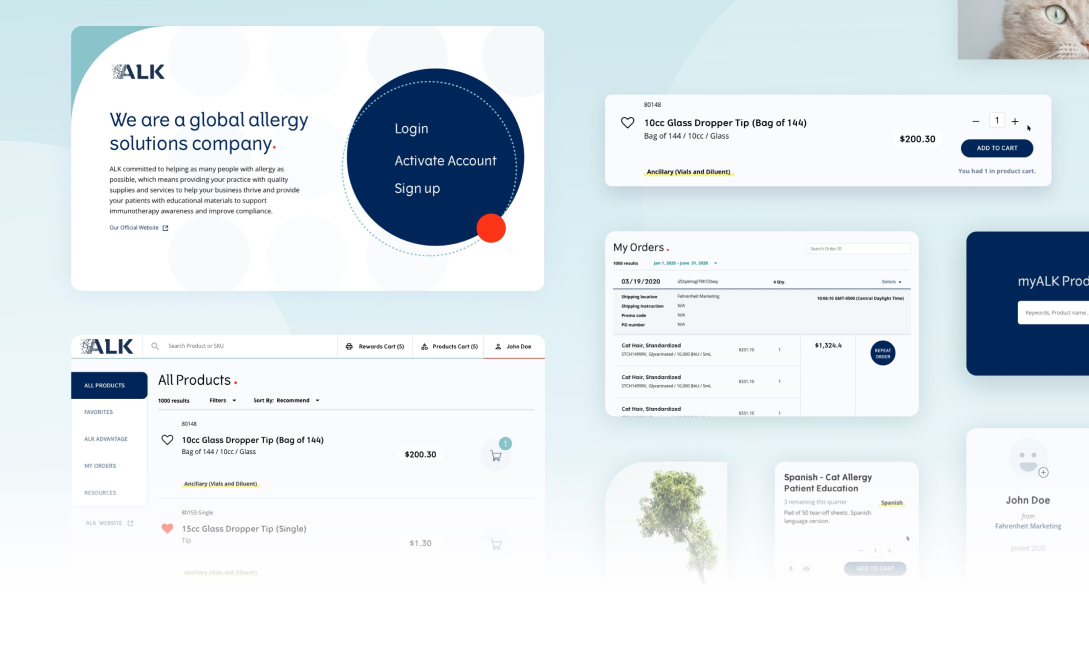 RESEARCH & PLANNING
Being that ALK caters to large operations, it was important that the app supported multiple users from the same organization, each having a different level of access and visibility into the ordering system. Another important factor in the creation of this app was to mitigate the long load times. The previous solution, while functional, had fallen behind the times and the technology was finally deemed inadequate for the volume of traffic and functionality needed to offer their customers an easy and seamless solution for bulk ordering.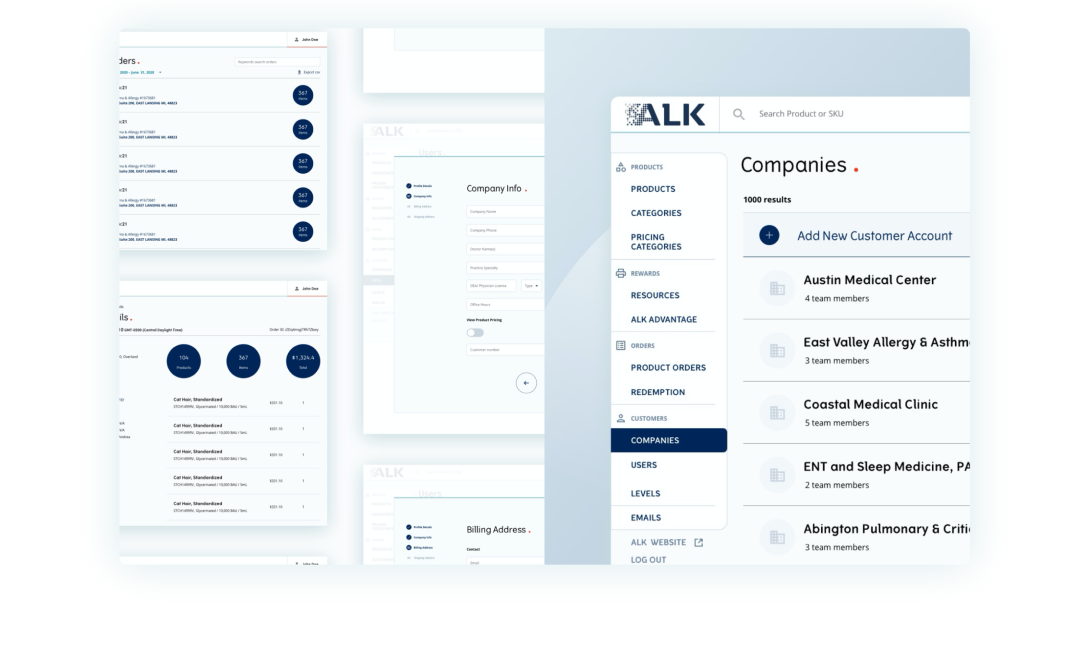 DESIGNING SOLUTIONS
Fahrenheit created wireframes of each and every page, window, pop-up, etc. This is a very large app with many features including different levels of access and visibility by roles, different levels of discounts based on customer buying patterns and volume, tracking of sales and re-orders, etc. With an application this size, it was imperative that we keep everything as simple and straightforward as possible.
In order to maintain the brand identity of ALK, we used the same color scheme as ALK's brand guidebook but increased the overall brightness in the user interface, eliciting a look of freshness and up-to-date design. The typography was completely revised in order to increase readability and spacing was carefully implemented, allowing the user to clearly situate themselves as they navigate the many features of this ordering system.
Scroll Here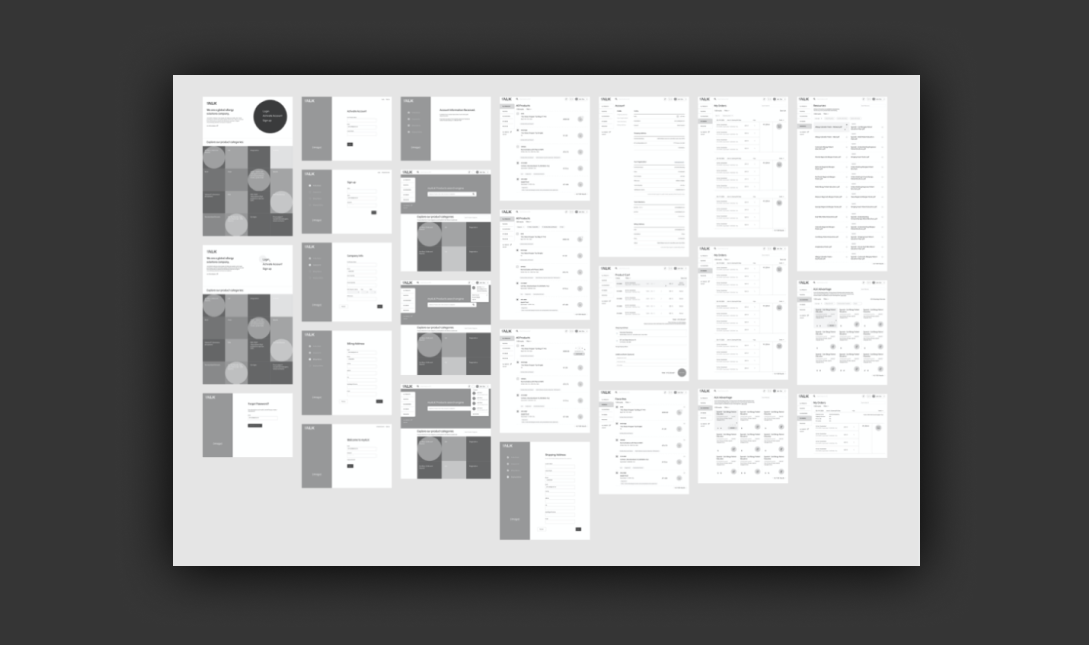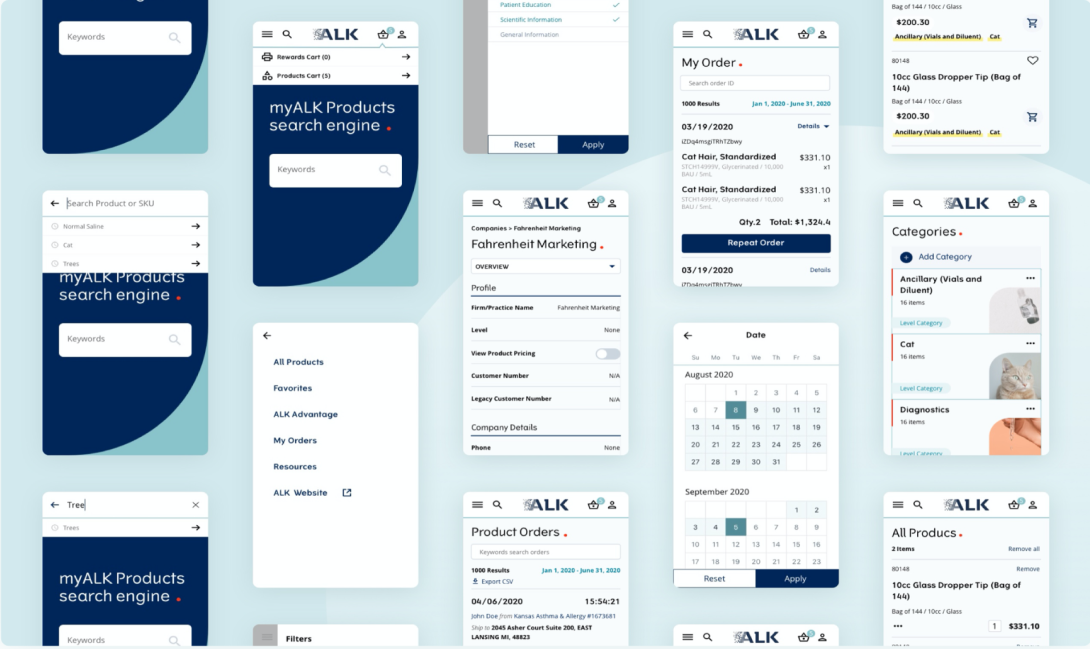 THE OUTCOME
This is the second time Fahrenheit designs and develops ALK's ordering system. We expect that with proper maintenance this app will serve ALK for another 5-7 years. We have improved greatly on the old app (also designed and developed by Fahrenheit about 10 years ago) including load times, general user experience, and new features that make it easier for high volume clients to quickly engage and purchase based on their buying history.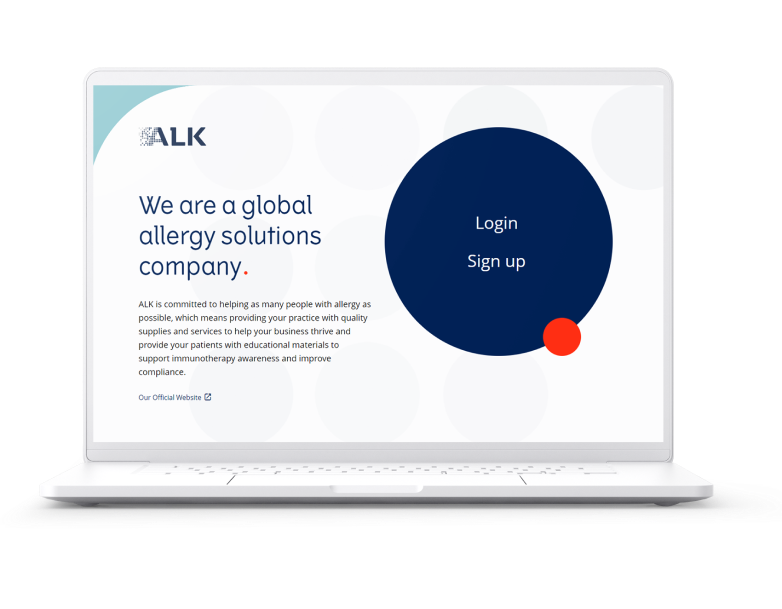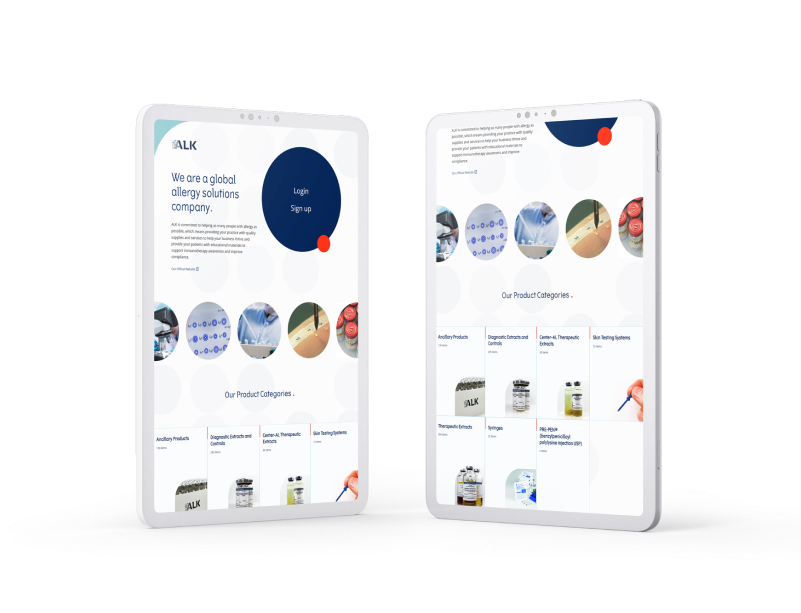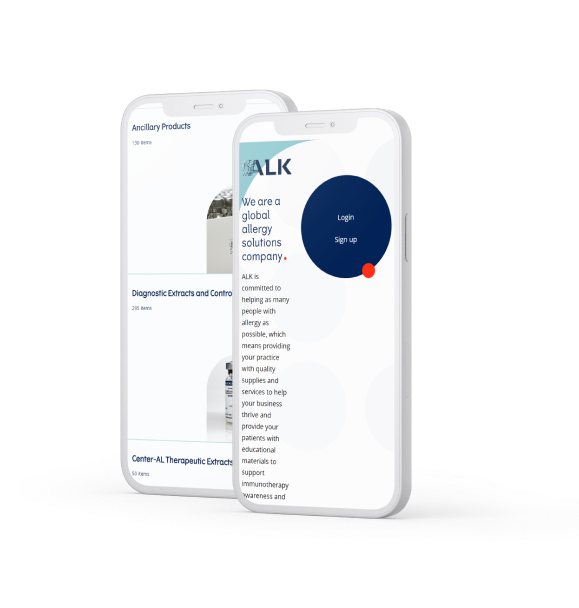 Come Work With Us
Like what you see?
Contact us to discuss your project. We're ready to help.