DESIGN
DEVELOPMENT
DATABASE MANAGEMENT
fit4Schools is a health activation program from Sanford Health, developed in collaboration with WebMD, to empower children and families to do the simple things each day that make healthy lifestyle choices a habit.
fit4Schools launched the fit Commit sweepstakes to promote academic success and inspire students to make healthy choices!
Scroll Here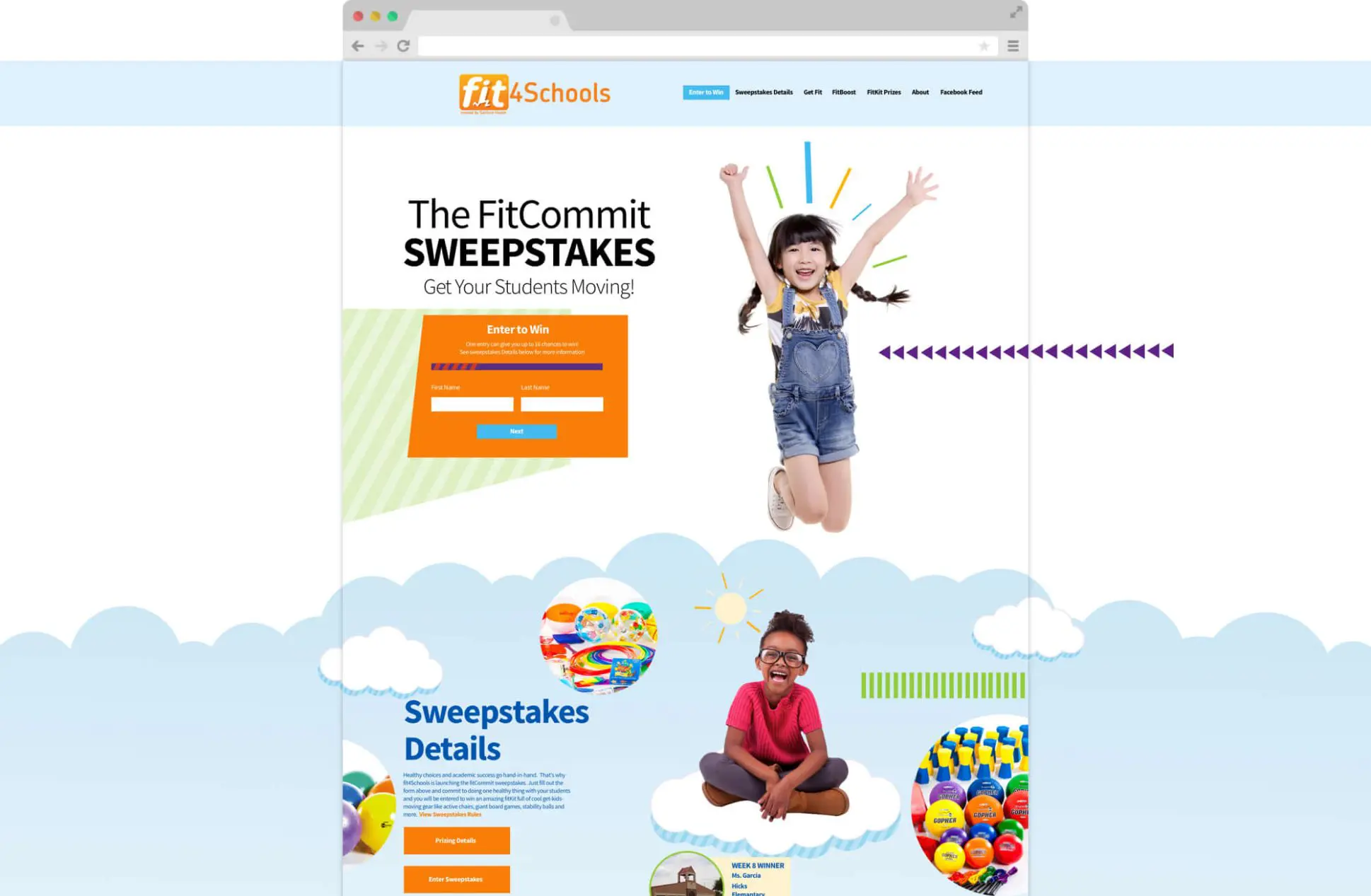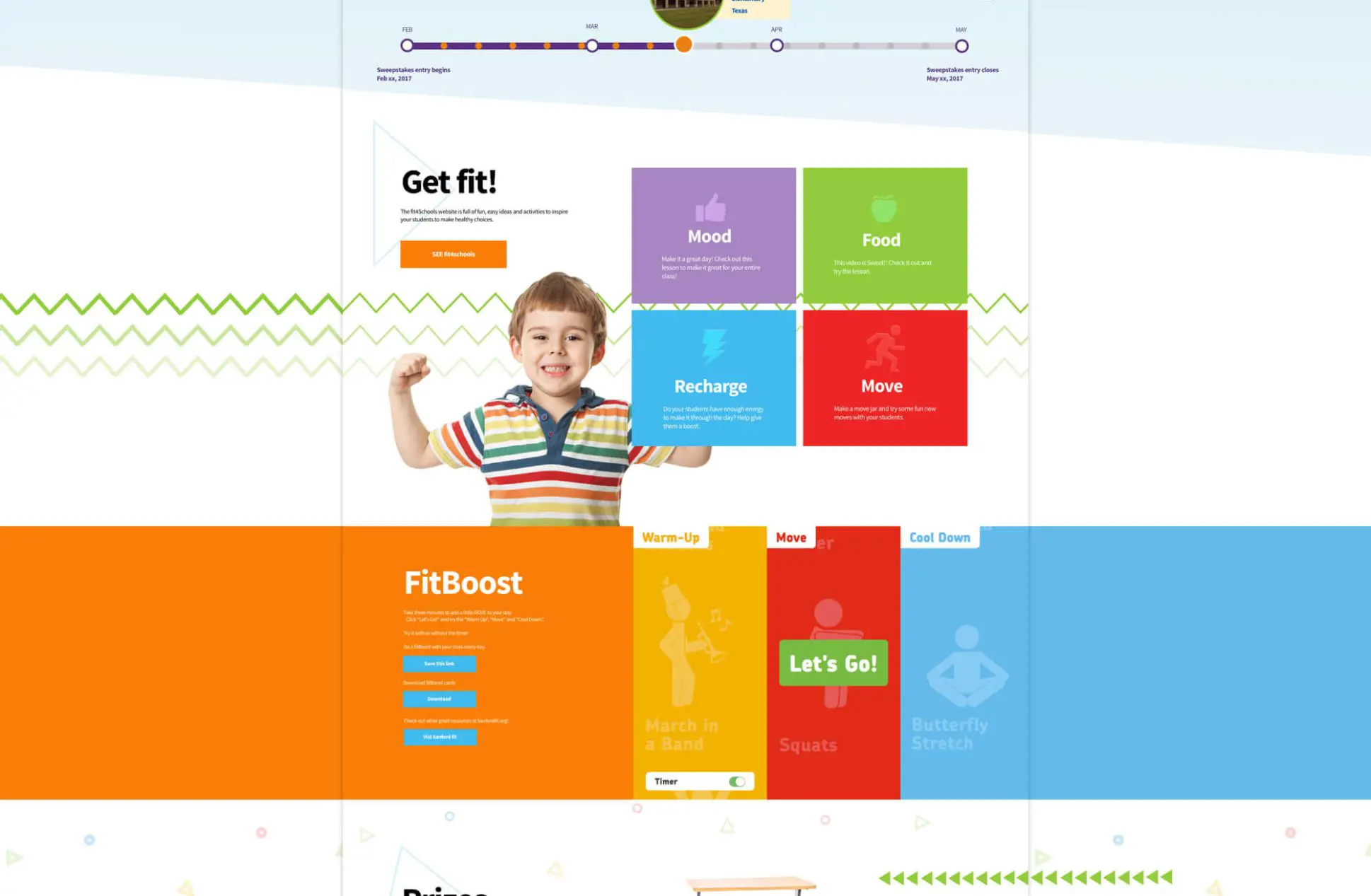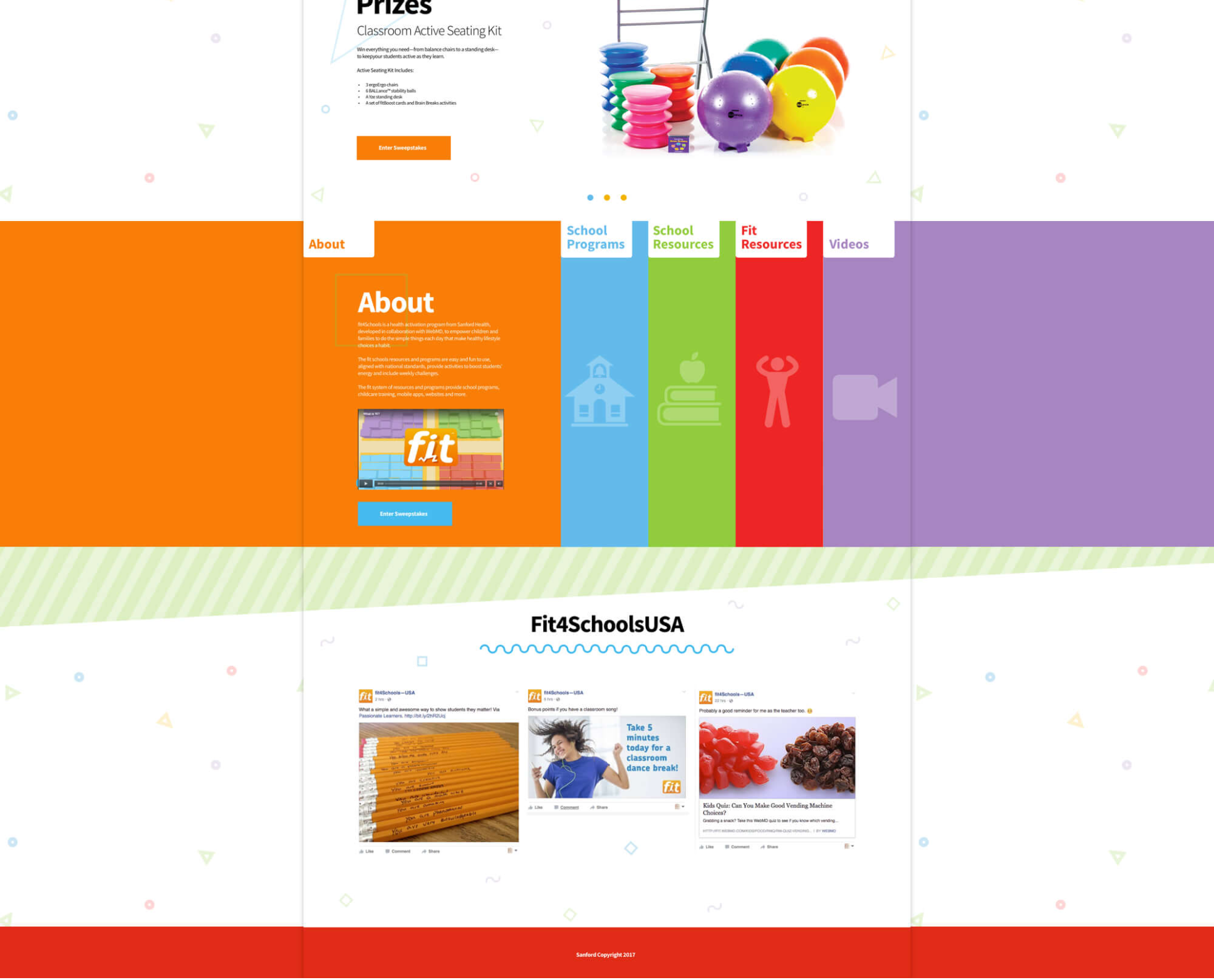 RESEARCH & PLANNING
fit4Schools needed a new page for the fitCommit Sweepstakes they were launching.
A simple page with intuitive navigation and full integration with an extensive national school database that connected teachers to their school and community through the sweepstakes.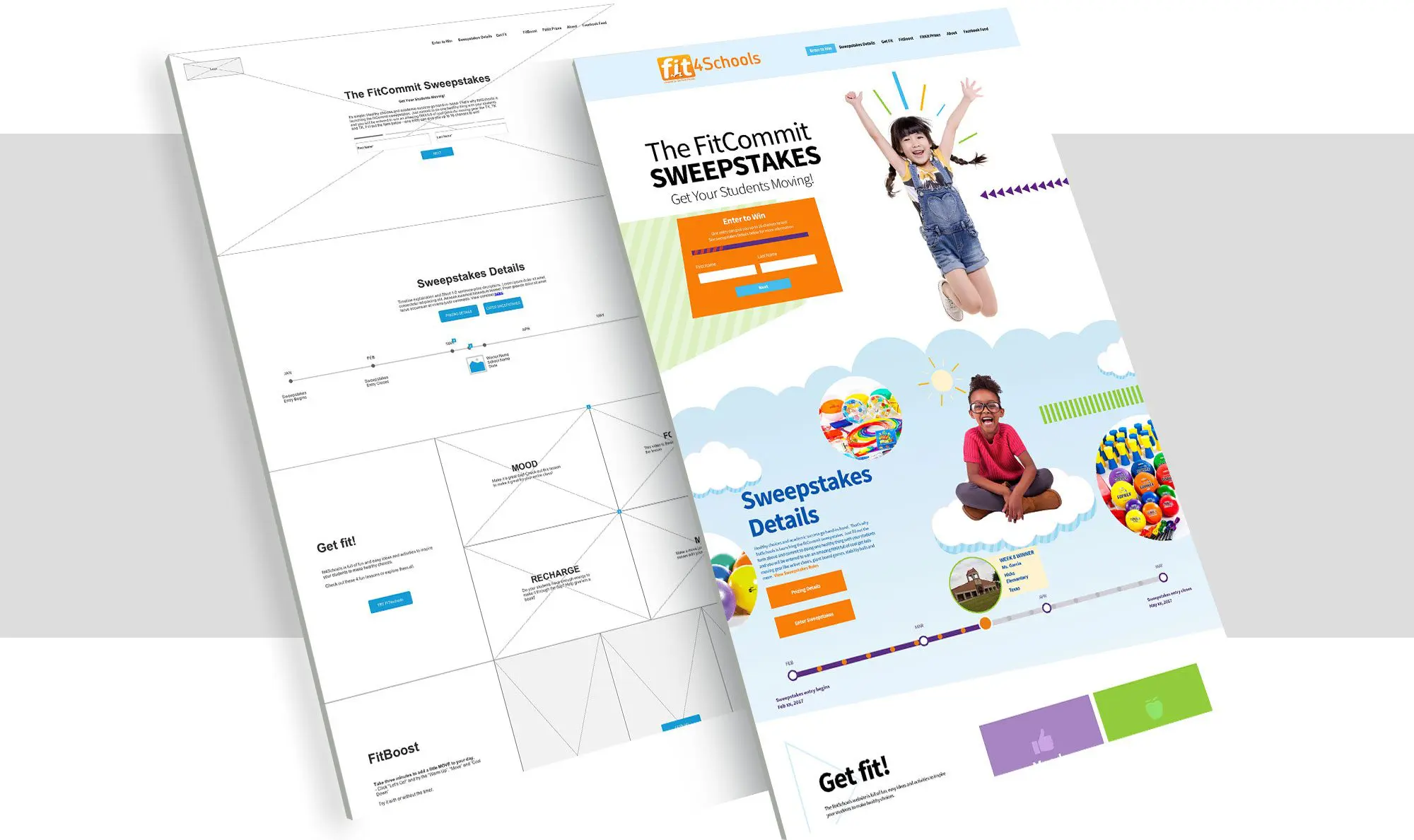 DESIGNING SOLUTIONS
By mixing cheerful photos of kids with colorful graphics, we made the sweepstakes look fun. We wanted to communicate the fun that students could have if their teacher won the prizes. Subtle animations guide the user's eye through the page.
A simple layout with lots of negative space and subtle animations made this a smashing success!