Gill Royalty

---
With over 100 years of history and service to the royalty management industry, Gill Royalty turns to Fahrenheit for cutting-edge design and development.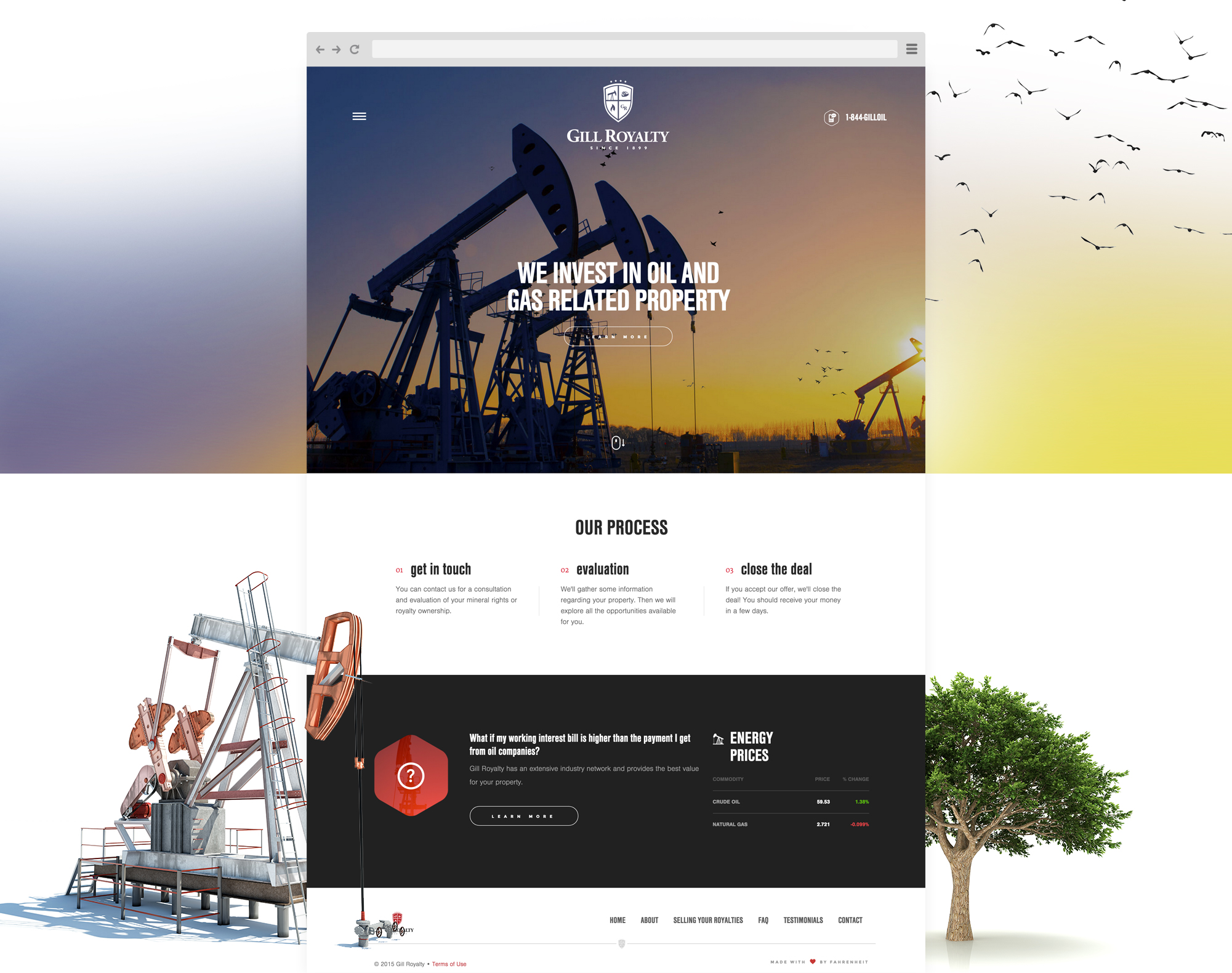 Diagnosis

---
Gill Royalty has been in business for over 100 years, managing mineral rights across the state of Texas. The company operated and grew primarily through referrals and solid performance, though over the years, with the surge of the web, the company principals realized that market share was eroding away on the account of poor online representation.
Gill Royalty turned to Fahrenheit for the solution.
What they needed

---
Gill Royalty needed a website that offered an intuitive user experience, cutting edge graphics, responsive technology that worked seamlessly with mobile devices and a logo mark to finally represent a legacy of service and tradition.
Design Concept

---
With a target demographic starting in the 50s, it was important to create a website that was clean and easy to navigate with dark text over a white background. Rich colors and high contrast are found throughout the design.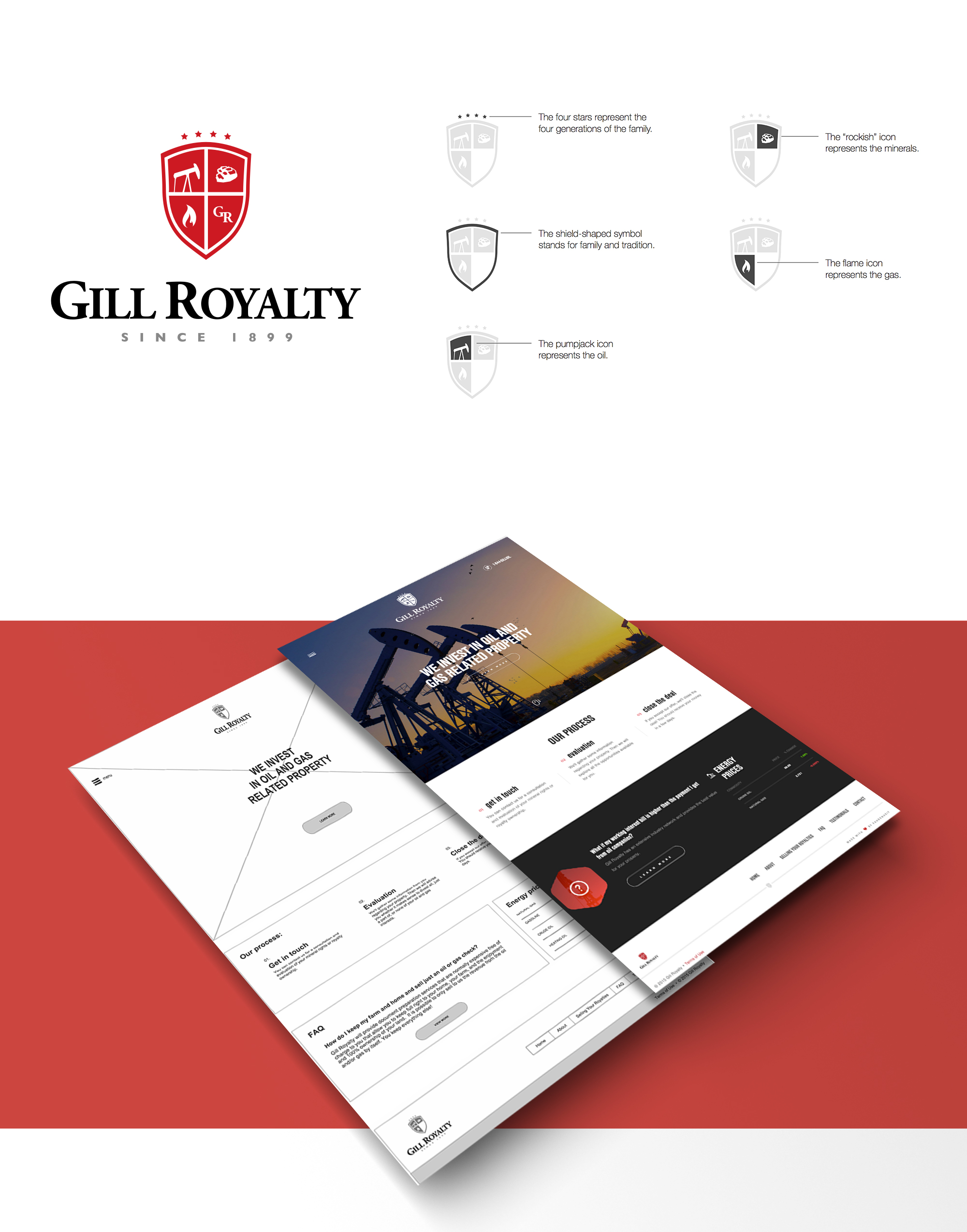 General Design

---
The internal pages of the website are simple and informative, marrying a good measure of elegance and austerity.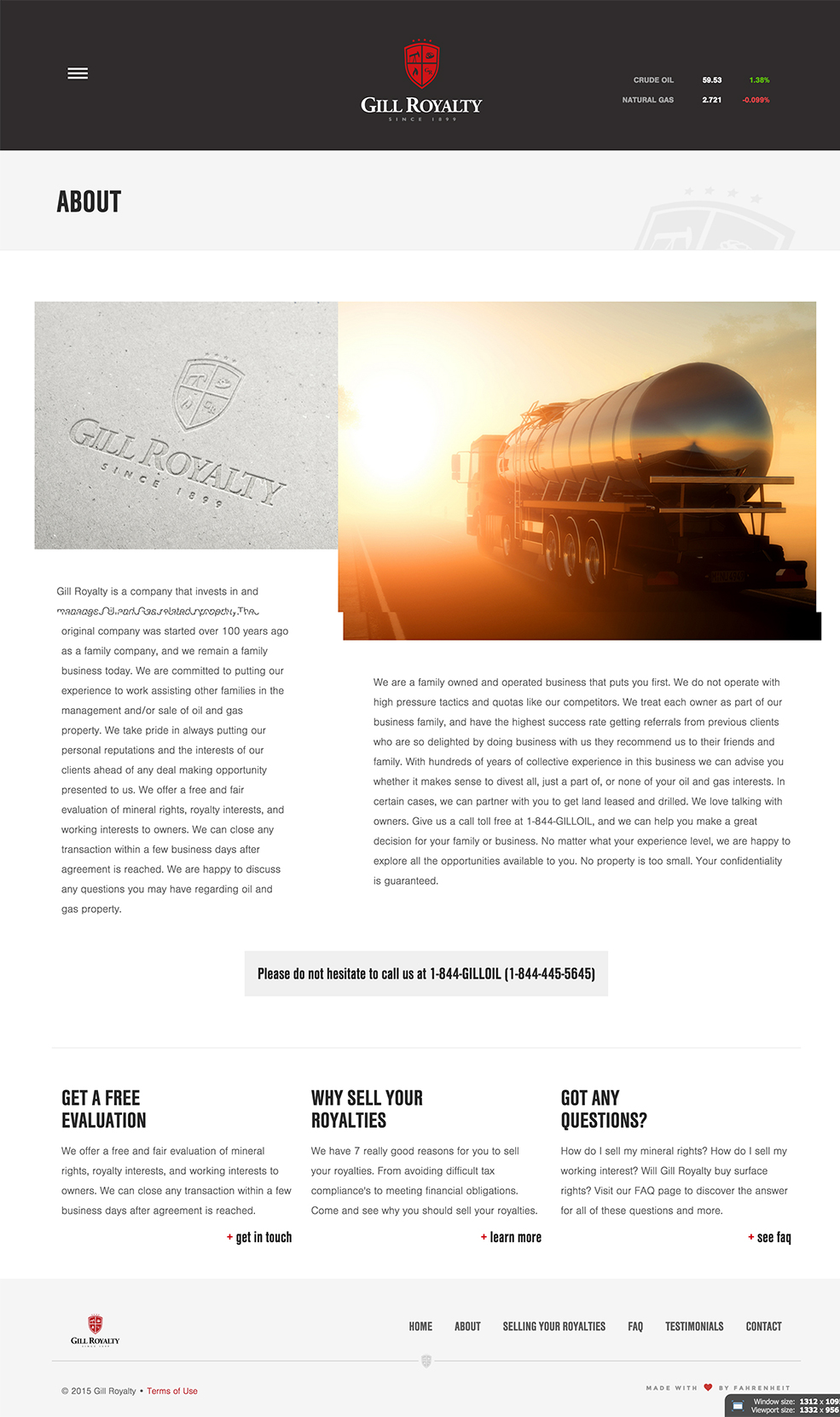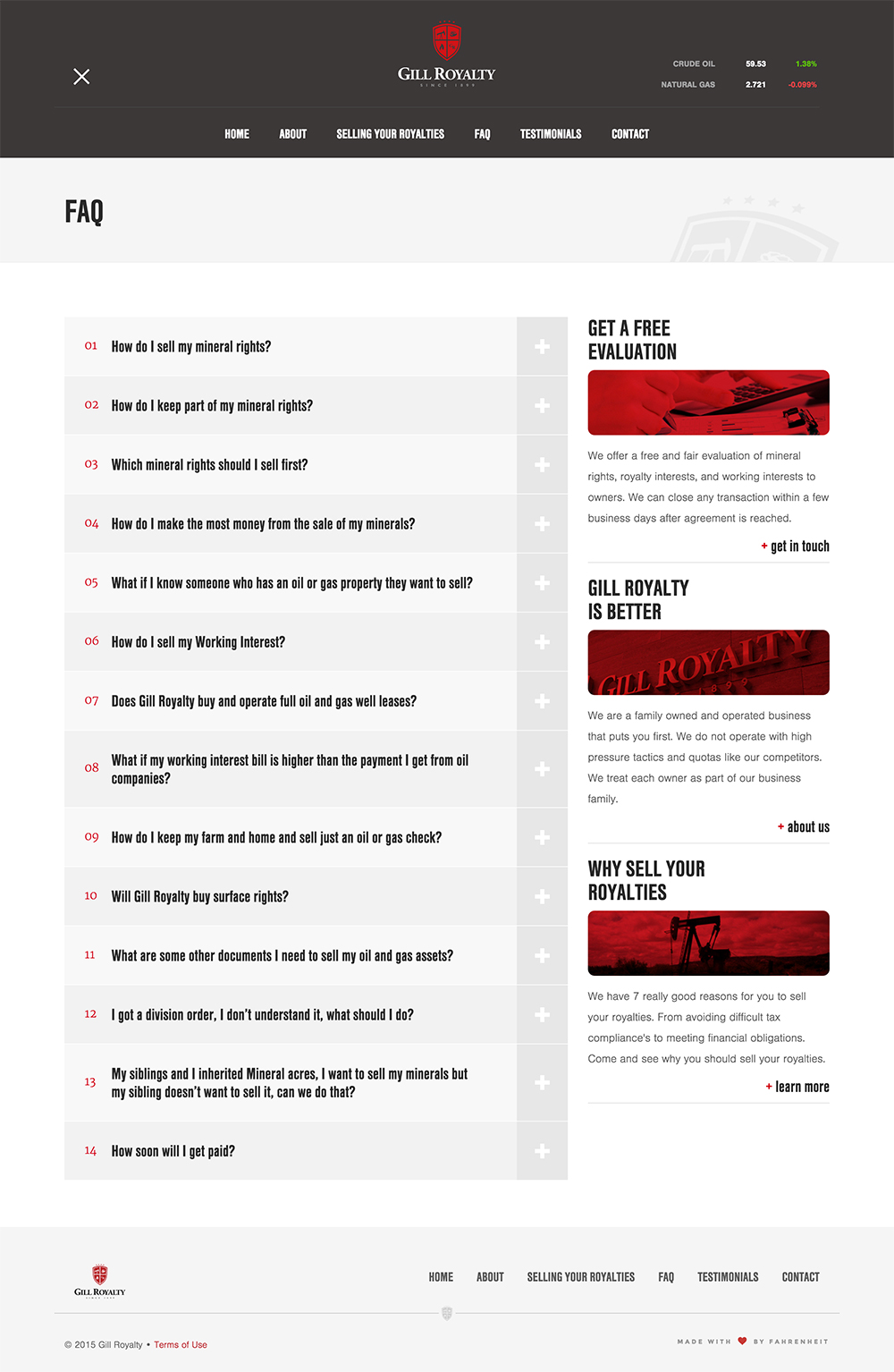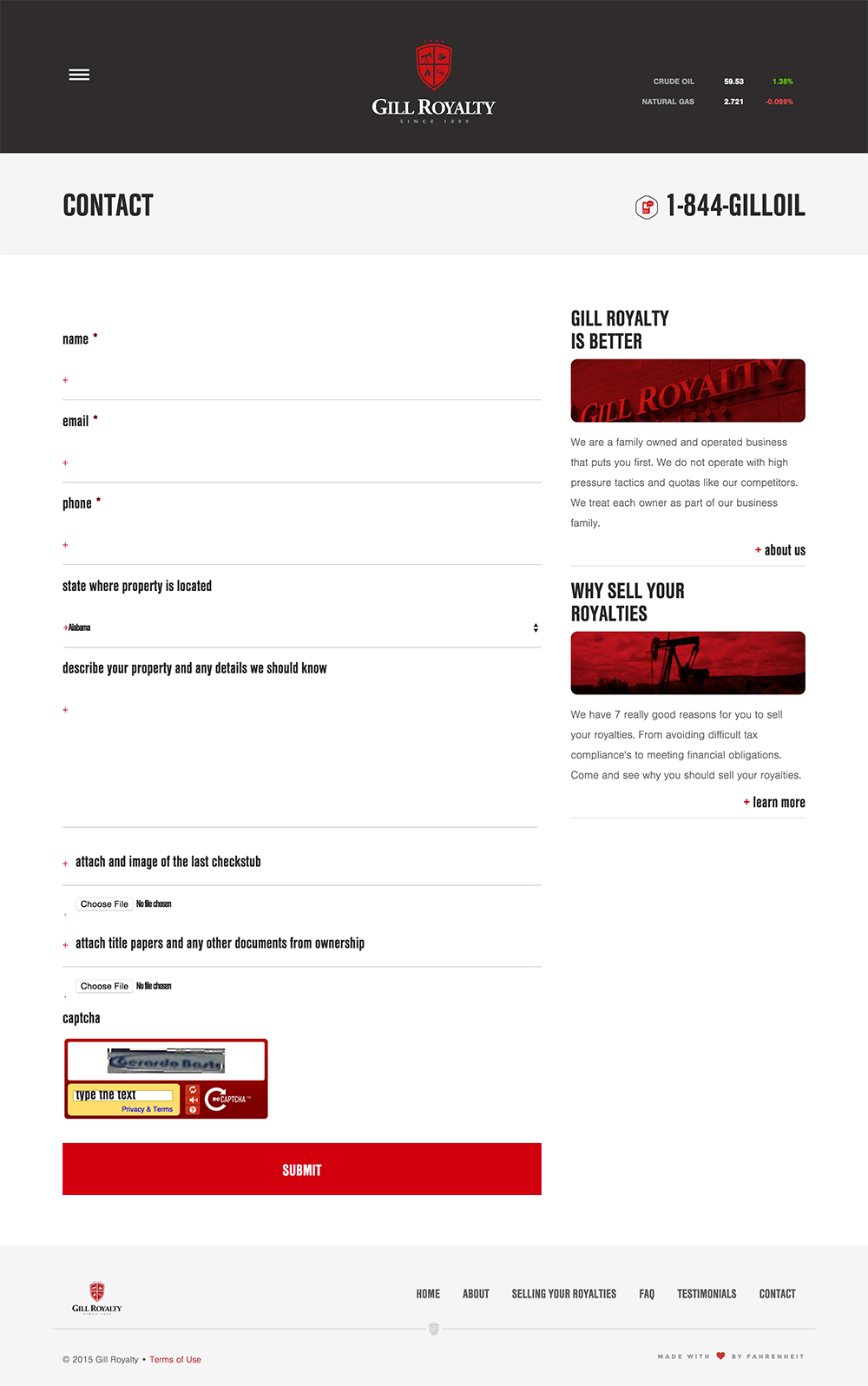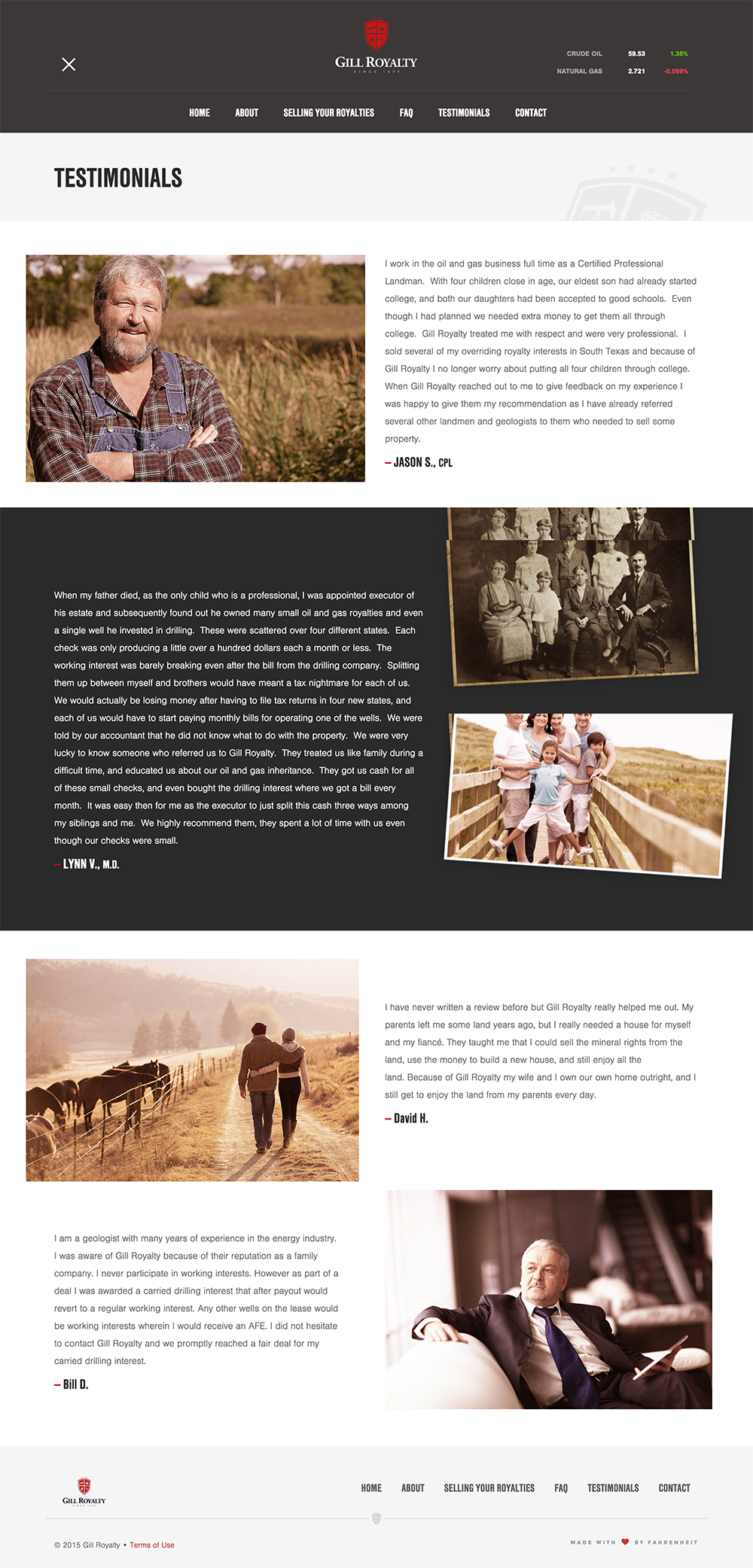 Results

---
Gill Royalty was successfully launched with a new logo mark, a cutting-edge website that offered all the features necessary without overwhelming its target audience. The website has received a considerable amount of attention from both industry peers as well as the design community, considering it a "remarkable outcome for a corporate website".
Next case study

---