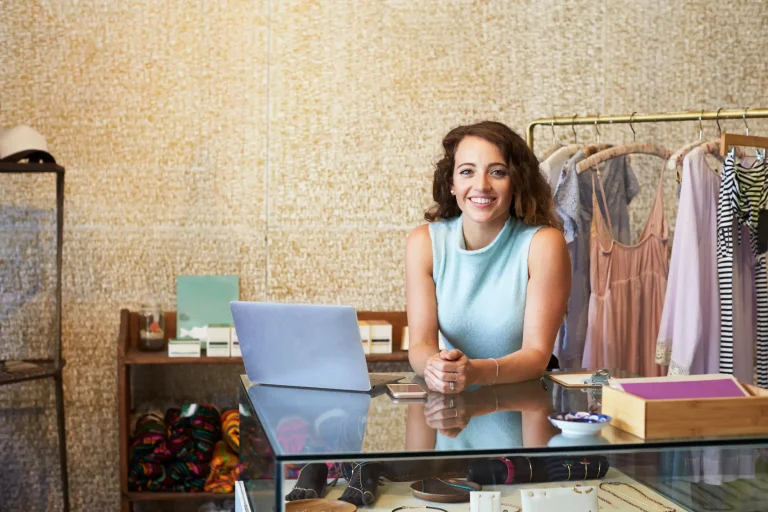 Over the past few years, with growing demand, the need for a reliable e-commerce solution has increased. With the global pandemic changing every aspect of retail, companies need solutions that are easy to manage, integrate, and appeal to shoppers. However, not all platforms are built alike.  As a full-service e-commerce marketing agency, our developers and marketers have the right e-commerce solution for your business in 2022.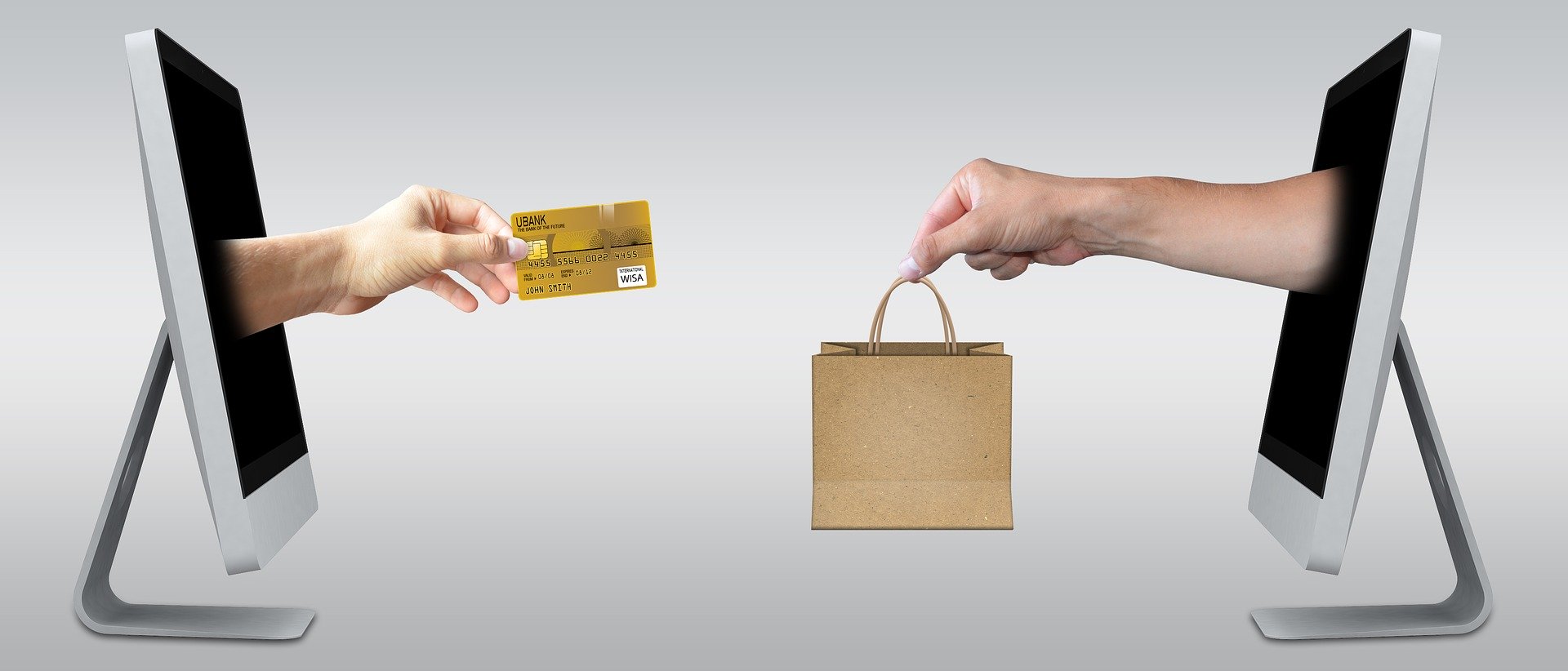 Why Should My Business Consider an e-commerce platform?
Successful products and services will always sell. Businesses may not always be able to get their goods to market or keep up with the demand. For those just setting out or ready to take their business to the next level, you'll want some technological help. This is where an e-commerce platform can meet your needs.
What is an E-commerce Platform?
An e-commerce platform offers an intuitive space for businesses to sell their products & services online. E-commerce platforms are the software that allows you to place your catalog of products online. But more than a photo gallery, they allow you to sell.
Most social media and search engines allow you to place your advertisements on their site. Those ads then link back to your e-commerce platform, allowing you to complete a sale, seemingly without ever having left the source. Most e-commerce platforms are smart enough to calculate real-time shipping costs, taxes, and arrival times. Many even integrate seamlessly with your drop shipper, allowing you to focus on business and not trips to the post office.
E-commerce platforms can even be your primary website. With increasing versatility, the leading platforms really are a one-stop-shop for marketing, sales, and analytics. By finding the platform that works well for your unique business needs, you can focus on the thing you love: making great products and stellar customer service.
Not surprisingly, the global pandemic has exacerbated an already accelerating usage of the internet as a retail forum. Statistics show that US-based e-commerce grew by over 40% in 2020, and numbers are not yet available for 2021 at the time of this writing. Following the trend, it almost certainly will have been just as productive.
Even without a pandemic, younger generations, Z and Millennial, do 90% and 65% of their shopping online. It makes sense to have an online marketplace; you just have to decide which is right for your business.
Which are the best e-commerce platforms available?
Since there has been a huge boom in e-commerce, there are no fewer than 15 substantial platforms offering a variety of services and features. But which one is THE right one for you? Through our experience with managing e-commerce platforms, we're showcasing our top picks for e-commerce platforms to help you begin OR shift directions in 2022. We focus on the three we believe are best suited for most businesses:
There are two types of platforms: standalone and integrated
One of the first questions you'll need to ask is what you are wanting your platform to do in regard to the REST of your website. Are you looking for a tool that has many pages of depth? A learning resource in addition to a sales service? Will this be your primary website or an additional tool? Do you have a physical store that you sell from as well and need to integrate into the same inventory? Knowing these answers will help you decide what type of platform you need.
Broadly, there are two types of e-commerce tools: ones that integrate into your website and those that are their own standalone service, where you have a page.  On the outside, to the casual shopper, the difference may not be distinguishable, especially if they never visit the page but do their shopping from other sites (like a purchase made within Instagram). On closer inspection, you'll find that some options are limited when you don't have express control and customization over certain elements.
Standalone services are SaaS–software as a service– meaning your information exists across numerous servers, visible for as long as your company subscribes to the service. The argument for this delivery method is that they are fairly simple to get started with. With zero coding knowledge, you can build a website and load your content and catalog. The downside is, you'll be limited in what you can do with the site. Customizations require additional purchases and/or coding knowledge. But the biggest detractor is that you won't be able to take that website with you if another e-commerce tool seems better. Most will allow you to export your catalog but everything else will have to be reprogrammed.
Integrated services are those that live on your website and whose information you control.  Websites can be built on several platforms. The most common is WordPress. It is by far the most widely used, which gives it a distinct advantage for business owners: portability. Should a relationship with a developer change, the likelihood of finding another who understands WordPress is great. When you control your website and the content on it, you will never be at the mercy of another business. There are dozens of e-commerce plug-ins for WordPress (a plugin is a packaged piece of code that adds functionality to your site). Even if your businesses want to experiment with other plugins, you could do so without losing information and function. The downside: WordPress and its plugins do require some coding knowledge and frequent updates to stay functional.
Simply, SaaS software exists somewhere else and a website built on those platforms is not as versatile as a website built separately with e-commerce software added to your website's code.
Both allow linking your store to multiple digital storefronts and advertising options, but each also has pros and cons. We aim to examine these options through the lens of:
Scalability

Integration

Cost

Comprehensiveness

Maintenance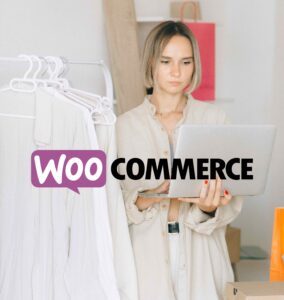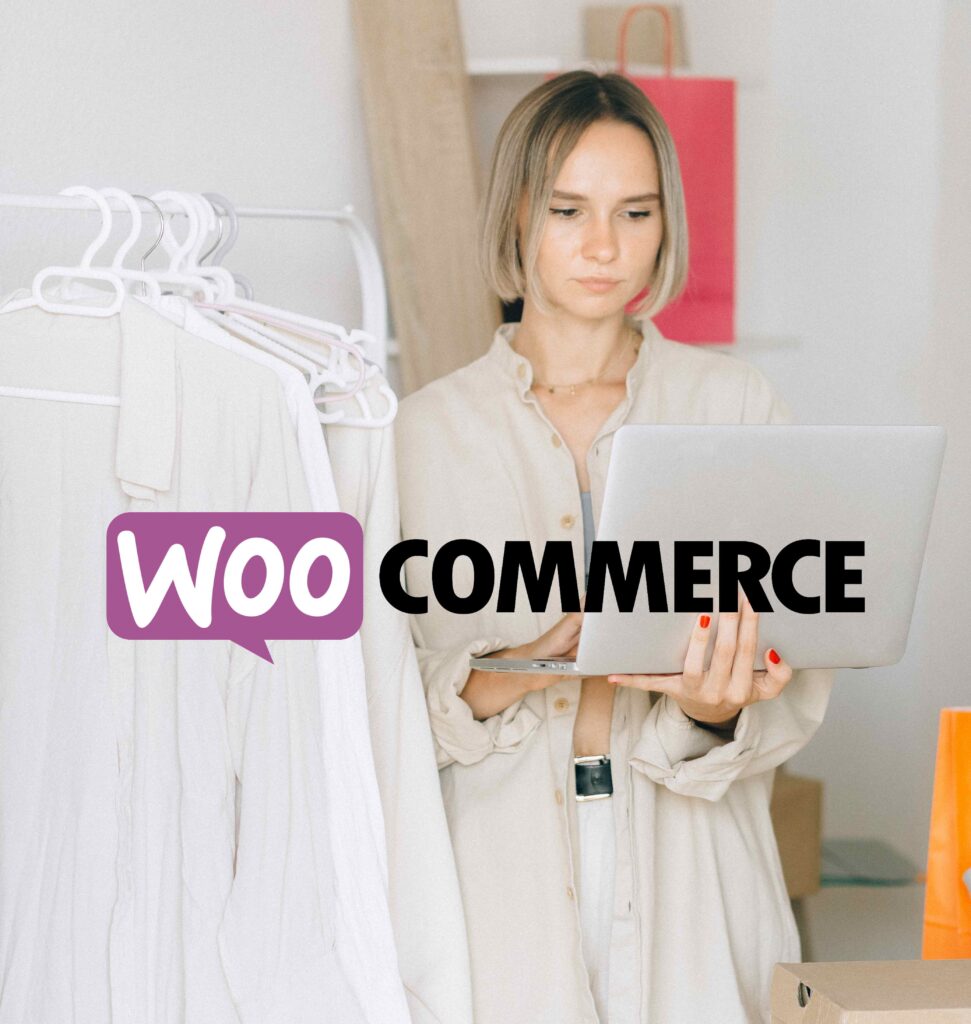 WooCommerce
Unlike Shopify which hosts its own platform, WooCommerce is a plugin for websites built with WordPress, which is the leading website platform in the US. Businesses will need to secure server space in order to host their website, but this is not a substantial barrier to entry.  Going forward, WordPress will likely continue to integrate seamlessly since both WooCommerce and WordPress are owned by the same company.
WordPress and WooCommerce include a wizard utility to help even novices with set up, making it an attractive option. Great websites utilize elements of design that help users navigate and find information, and ultimately complete a sale. For new websites with a blank canvas, it can be helpful to turn to experts who have studied and engineered the thoughts behind a website's design. From a technical standpoint, for long-lasting stability and frequent updating, we recommend professional development. With a lot of customization latitude, WooCommerce is a powerhouse for those with the skills and patience to make their site unique. Many developers are familiar with both the website programming languages and the plug-in.
Customization can be done by many programmers, but the quality and reliability of the site are only as good as the coding that goes into it. For many companies, daily and routine maintenace can be done by a programmer with limited experience. If adding custom code to change functionality, you're best working with an experienced development team to design, build, and test the code.
Pros of WooCommerce
Scalability

Other than adding extensions or custom design from developers, there are no other paid levels or unforeseen upgrades

Integrations

it's open-source allowing for further customization and additional features through extensions and an active community of developers.

WooCommerce allows placements on the social media platforms and search engines

Cost

Comprehensiveness

Get support directly from Automattic, the owner of WordPress and WooCommerce.

The WordPress base allows full customization for Search engine Optimization

Analytics are available through dozens of extensions

Easily integrates with Customer Relationship Management (CRM) and Automated Marketing tools

Maintenance

Maintenance will be greater for both the WordPress versions as well as plugins, but as the most used platform, maintenance is easily done by most developers.
Cons of WooCommerce
Frequent WordPress updates are required to keep sites working, and often plugins are slower to update causing loss of function or incorrect rendering.

Users have to update and maintain their extensions in addition to the plugin and WordPress sites.

Though WordPress and the plugin are free, users still pay for hosting, development, maintenance, etc.

It is considered slower than other platforms, depending on your configuration.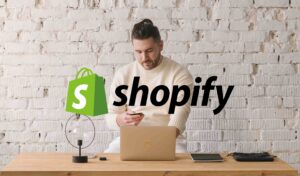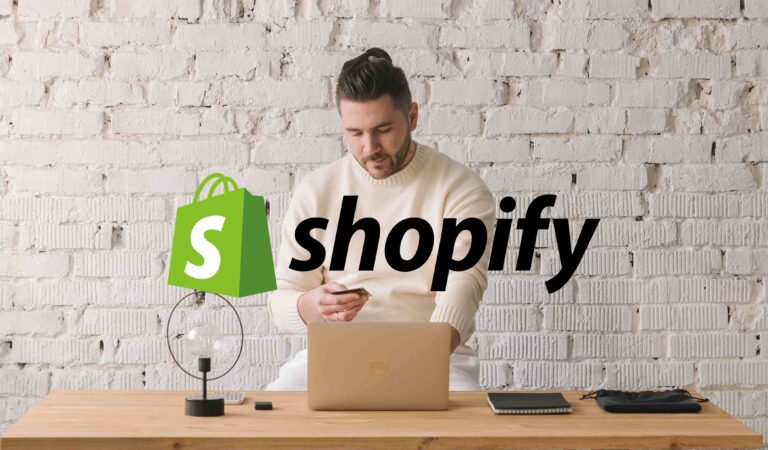 Shopify
As a standalone website and SaaS, Shopify allows retail businesses to create an entire site on their platform.  You can incorporate your own styles, images, and content to convey the spirit of the business. It is more than just a catalog and check-out feature.
Shopify is limited in design and themes available off-the-shelf. It does have the ability to purchase apps and themes that allow your online presence to match your physical location or stand out from the crowd. Marketing agencies, like ours, specialize in these custom components.
Businesses are different–not just in the products or services but in how they process data, contacts, sales, and growth. You need a website as diverse as your business. Customization within e-commerce platforms is complicated but worth the effort. Many marketing and development agencies have the ability to customize features that give your Shopify the same power of an integrated e-commerce platform.
Being its own platform doesn't prevent you from integrating it into other sites. Facebook and Instagram are built-in to Shopify, and third-party apps allow Shopify integrations with eBay, Amazon, Pinterest, and others.  Additional apps are available in their app store. These grant additional, rich content features, marketing insights, integration with drop shipper apps, and some marketing tools. In the beginning, the basic function might be sufficient, but as you grow to need more options, you'll need to explore customized themes, apps, and functions.
Shopify also offers Point Of Sale equipment for physical locations as well. Using their equipment, users can seamlessly integrate their brick-and-mortar and online presence. Real-time shipping data can also be incorporated giving you and your customers a realistic view of the final price of an item.
Shopify has several subscription rates, each scale adding features and expanding limits for businesses. Your bill increases as your needs do.
Pros of Shopify
Scalability

It is considered easy to set up and learn.

Integrations

The "Buy" button can be placed on numerous sites and social media and link directly to your Shopify account

Can be integrated with automated marketing tools, third-party payment gateways, and with drop shipper's apps.

Cost

Entry-level plans make scaling easy

Prepaid discounts are available, and there are no transaction fees when using Shopify's Payments tool

Comprehensiveness

Marketing tools include basic analytics, optimized SEO features, email marketing, a simple blog page, and a cart-abandonment feature

Business tools include point-of-sale options, shipping, currency, and tax calculations, multi-language, and 24/7 customer service.

Design tools include a drag and drop editor, a stock image library, and a knowledge base of how-to articles

Maintenance

Maintains a quick loading speed even with additional apps and on mobile devices.

You will not need to update Shopify's code.
Cons of Shopify
Without comfort in coding, your product listings are limited to only three options and lack custom fields

Off-the-shelf design options are reliable but limited.

Shopify relies on an 'ecosystem' of third-party apps

The system has some limited analytics with deeper reporting on upgraded plans.

Many of the business and marketing tools included are too basic.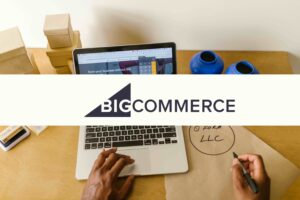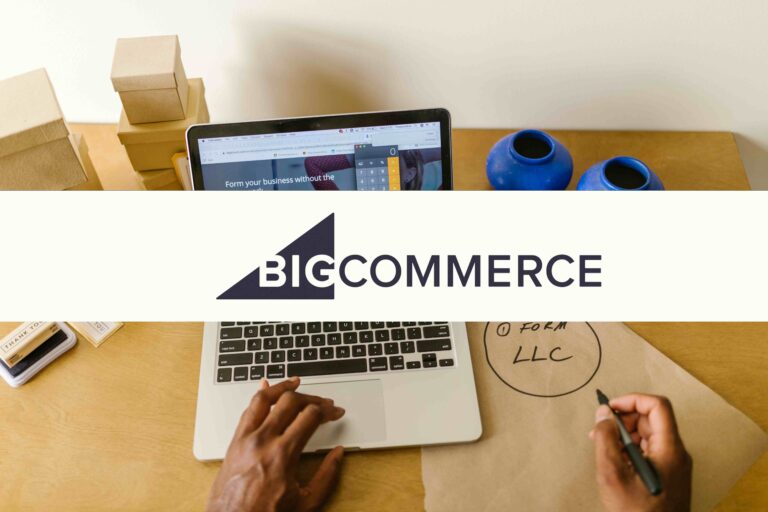 BigCommerce
Like Shopify, BigCommerce is a 'hosted,' standalone, SaaS product, separate from your website, and is a subscription service.
Subscriptions scale with needs from an entry-level to power-user. While templates are included, those with some coding knowledge can quickly make their BigCommerce site match their business website. Among its competitors, BigCommerce offers more features at the entry level.
Built to be more resilient than competitors, BigCommerce claims better security and ability to accept more traffic without breaking or slowing down. Perhaps this comes at the cost of other features that make competitors feel more like a full website, where BigCommerce focuses on sales.
Like its name, BigCommerce is pretty huge in the e-commerce scene. With over 17 billion in sales,  200 million in funding and millions of satisfied customers from over 100 countries, BigCommerce is bound to grow bigger in the near future.
BigCommerce's biggest strength comes from its stellar uptime records (time without being unavailable), premium features with affordable pricing, themes & app store integration and reliable customer support with a proper knowledge base. Without a doubt, one of the greatest advantages of a SaaS is being on multiple servers at once, so your site is not susceptible to internet or power outages or equipment failure.
Pros of BigCommerce
Scalability

Easily scales with needs–in fact, you have to scale with sales limits imposed

Integrations

Can integrate with POS equipment, but currently only available through third-party manufacturers.

Cost

Tiered approach gives users choices until selling thresholds are met.

No transaction fees from BigCommerce, even if processing through a third-party gateway

Comprehensiveness

Out of the box, its entry-level features are generally considered the best

Marketing tools include short URL creation,  ability to leave/solicit reviews, a better catalog and listing features, and built-in cookie consent feature

Design tools include easily created custom fields and drag and drop editor

Business tools include good reporting tools that improve at higher subscription levels, abandoned cart feature, unlimited staff logins, 24/7 Customer service and a knowledge base of how-to articles

Page load speed optimization is automatic, as is AMP (for mobile speed) included.

Maintenance

You will not need to concern yourself with updates
Cons of BigCommerce
How do I choose which e-commerce platform to use?
The global Covid-19 Pandemic caused huge waves throughout the world, including where and how people do and start businesses. Many have found the time to become an entrepreneur is now.
E-commerce is a great way for individuals to begin without costly and uncertain overhead. Setting up an online business has become more accessible and doable than ever.
For those with established businesses, who know where expenses are, it may be time to question if your e-commerce platform is working for you. Switching entire systems may seem daunting, and occasionally it is. You can always consult with the experts to see if a switch is in your best interest or to see where your business could be gaining more leverage.
Regardless of your choice for an e-commerce solution, you can rest assured that Fahrenheit Marketing can develop and manage any of these platforms. Check the following link where we have been featured as a top development agency in Austin.