Millions of businesses leverage BigCommerce's comprehensive suite of capabilities to create and manage their online stores, and for good reason: it is a robust platform with a wide knowledge base and plenty of ways to upgrade. Once you have your store optimized, you'll want to get in front of customers using marketing tools.  
Many BigCommerce marketers are overwhelmed by the sheer number of options when identifying the right marketing channels. With an abundance of recommendations available, it can take time to select the right avenues for brand advancement while also balancing cost and return on advertising spend . Here are 7 BigCommerce marketing tips to remember when curating your store's marketing strategy, some of which cost very little and offer great results, especially for those with limited resources..
1. INvest in a Custom Theme
More than just looking and feeling unique, custom theme development helps your business function better behind the scenes, which is especially valuable when using BigCommerce as the backbone of your eCommerce endeavors. 
Developers create custom themes with advanced capabilities not available out of the box. Every brand is different, differentiate yours with a technically flawless user experience. Web designers can strategically lay out your storefront to engage and delight prospective customers. Improving UI and UX in theme development boosts brand experience, time on page, click through rates, conversion rates, and order values.  
There are many benefits to investing in a professionally-developed BigCommerce theme. Custom theme allow you to pick and choose which functionalities you'd like to incorporate into your BigCommerce store. While free BigCommerce themes include a variety of features, customization ensures that your storefront looks and functions exactly as you intended. Incorporate custom shipping or payment gateways, dynamic multi-store capabilities, or tailored shopping experiences, to name a few.
When balancing short-term vs. long-term goals, an optimized store offers you the most options to bring your products to market regardless of the channel you use to present them. With shifting trends, it is important to choose a platform that can be adaptable.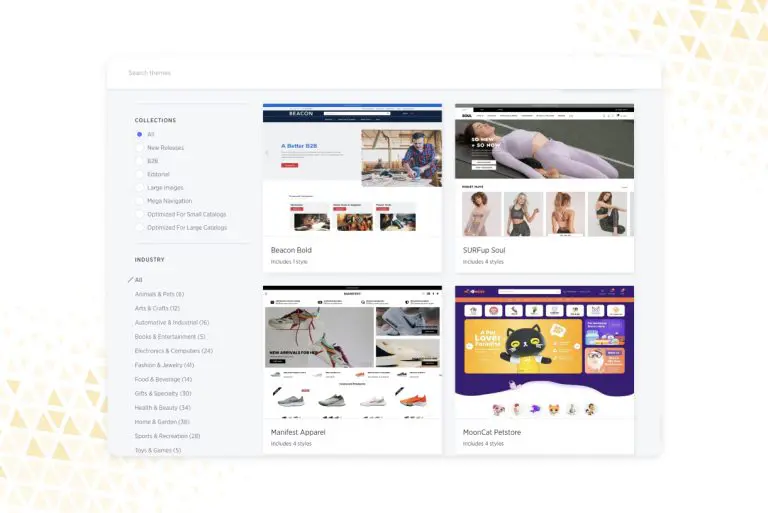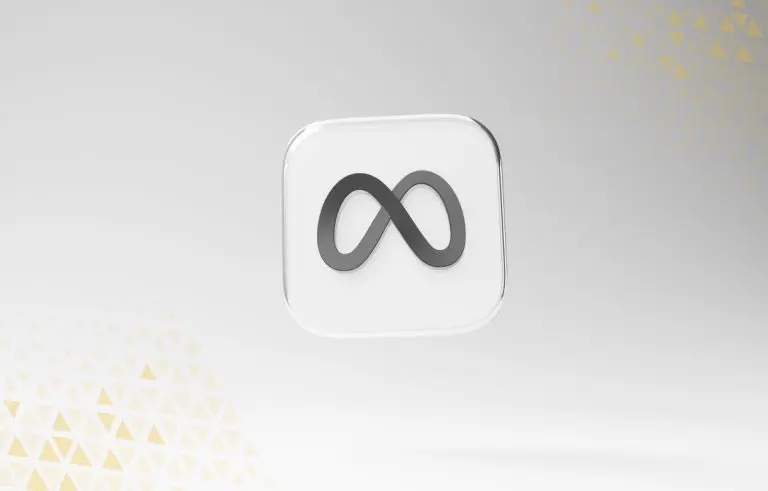 BigCommerce offers free, native integrations with Meta's advertising platform. This social media powerhouse has over 3.7 billion monthly active users as of 2023. Chances are, a significant portion of your brand's target audience is browsing on Meta. 
A variety of channels display Meta ads. They are shown dynamically on Instagram and Facebook Feeds, Reels, and In-Stream videos. Meta uses advanced algorithms to select the placements and combinations of creative that will perform best for each individual user based on their inclinations and preferences. This takes the guesswork out of ad creation and gives you a better return on your marketing spend. For eCommerce managers or small business owners who lack expertise or are unclear on audience targeting strategies, allowing Meta to be dynamically serve content can remove some guesswork and give you market insights into your collateral and sales pitch.
With PPC advertising through Meta, you can reach a vast network of users while targeting specific audiences. Meta enables you to create audiences based on behavior, location, interests, age, gender, and location. 
You can also build campaigns to target prospects based on what stage of the marketing funnel they are in. Create tailored awareness, conversion, and retargeting messaging so your ad copy conveys the right message at the right time.
Meta's advanced algorithms help overcome the challenge of audience targeting and provide a better return on marketing spend. However, you still have to supply your marketing collateral, your keywords, and headlines, and conduct research to know how competitive your industry is for the same viewers. A marketing agency skilled in audience and buyer research, search trends, and navigating a changing digital marketplace is a natural collaboration partner to evaluate your ROI and iterate to find the most effective messaging.
3. increase visibility with seo
SEO isn't just about appearing first in the search results: it's about communicating your products to the search engines properly AND genuinely helping customers find the products that solve their problems with the least amount of resistance. You'll notice the following guidance speaks to both.
SEO for BigCommerce involves developing your store deliberately to rank highly when the terms people are searching for match your content. Customers cannot purchase a product that they can't find. To increase your store's discoverability, you should:
Improve Technical Elements – Ensure you speed up loading times, follow best practices in website structuring, and prioritize cross-device responsiveness. Incorporate title tags, meta descriptions, and schema markups into all of your landing pages. 
Optimize Product Listings – Ensure your product pages, descriptions, and names are developed with keywords and searchability in mind. Owners are often surprised that the terms people search for are not the same ones that manufacturers and store owners would like them to use to differentiate their products. Understanding and adapting to the actual data and shifting trends is serious work requiring frequent attention. 
Prioritize User Experience – The Official Search Engine Quality Guidelines state that websites with good UI/UX will have higher rankings on search engine results. Make navigation both logical and enjoyable for browsers. The search engines pay attention to how valuable your site is for visitors and reward sites that meet people's needs by sending them more traffic. 
SEO for BigCommerce can be challenging, but a curated strategy can significantly increase your visibility and online sales. Consider partnering with an SEO agency to ensure your efforts pay off. 
Savvy eCommerce marketers leverage an email marketing strategy to create campaigns that inform, engage, and remind consumers about their products. Email is an inexpensive channel with low risk to reach the clients who've already engaged with your brand. With email marketing, you can send out a variety of messaging:
Newsletters– Create monthly updates featuring brand updates and special promotions. 
Nurture campaigns- build segmented lists and send out emails triggered by the specific actions a prospective customer takes on your website. 
Promotional campaigns– promote special products or offers to those who have already engaged with your brand.
Drip campaigns– are sent out solely based on time. These campaigns can welcome new customers and reengage with those who haven't purchased in a while.
Order Confirmation/Shipping campaigns- these emails have high open rates, consider adding personalized messaging or special offers to these emails.
Marketing automation and account-based marketing that utilize email as a primary channel can be integrated with other marketing tools to track, assess, and test your messaging to drive great results. Most serving of dynamic content and establishing workflows are best left to trained marketers, and are a service that typically justifies the investment, especially for those who lack expertise or insights into their next customers.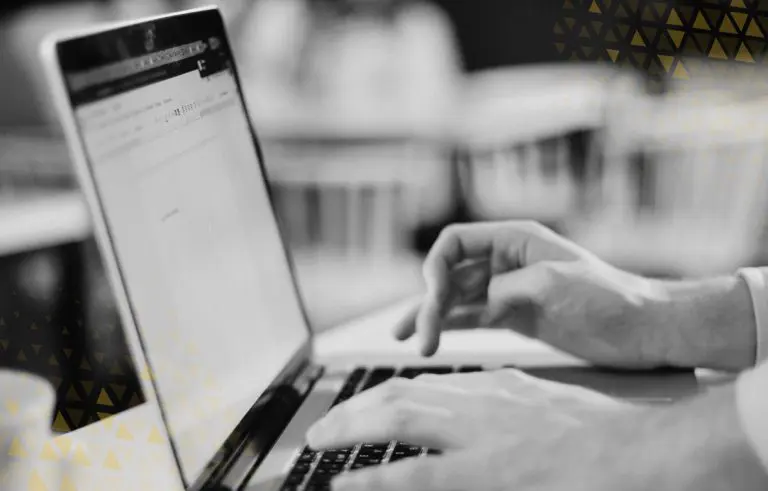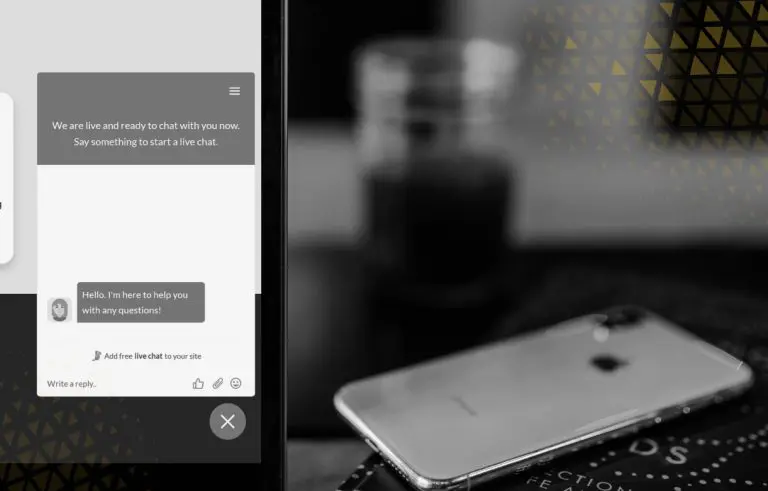 5. Add a live chat feature
When browsing an online store, prospects are likely to have reservations before clicking "add to cart." Incorporating a live chat feature into your BigCommerce store is a great way to remedy pain points in the purchasing journey. Live chat functionalities enable you to:
Engage with a customer immediately – If customers cannot find answers, they will likely move on to the next retailer. Live Chat enables your prospect to engage with a representative in seconds. 
Reduce customer dissatisfaction – No one likes calling customer support, with live chat you can avoid long wait times and frustrated customers.
Provide 24/7 service – Customers won't have to wait until regular business hours to receive help or have their questions answered. This enables them to have the tools to convert while in the purchasing mindset. 
Leverage cross-selling – Representatives can identify related products and cross-selling opportunities to increase checkout prices and order value. 
Gain qualified leads – Even if a prospect doesn't convert on the initial visit, you can incorporate pre-chat forms to capture valuable lead information.
For those with limited resources – time being one – manned chat services can be a surprisingly cost-effective addition to your marketing repertoire.  
6. priortize mobile experience
Mobile devices now conduct over half of all website traffic worldwide. After the pandemic, it's crucial for online stores to be responsive to all screen sizes due to the increase in eCommerce over in-store visits.
BigCommerce stores prioritize dynamic displays and offer responsive themes making it easy to optimize your prospect's mobile experience. You should conduct plenty of tests to ensure you optimize all of your website's features and images. Make sure to check all links and loading speeds as well.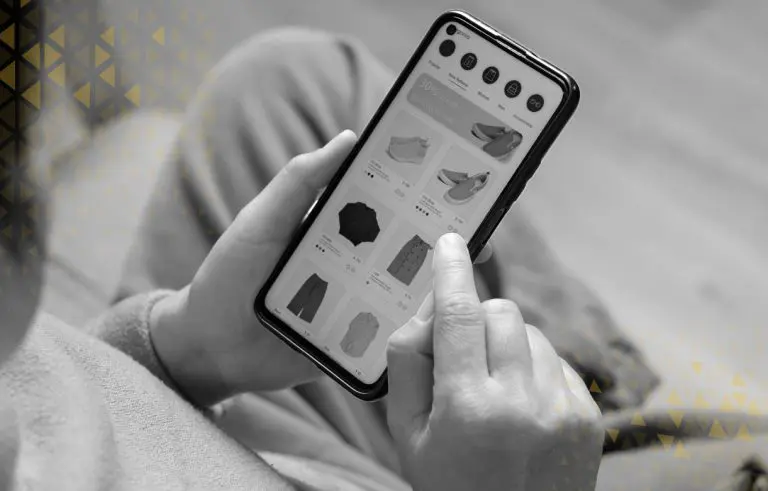 7. feature user-generated content
Adding user-generated content to your BigCommerce store builds trust and credibility for your brand. It saves time on content marketing and engages your audience by involving them in your marketing. 
You can add user-generated content to your landing pages, ads, product listings, emails, and social media profiles to build social proof. 
User-generated content is malleable. You can adapt UGC into ad creative, FAQs, or a convincing aspect of a product page. You may be amazed at the hidden benefits your customers uncover for you to build upon. 
If you don't already have one, add a review section to your individual product pages. Encourage customers to leave reviews through confirmation emails and post-purchase messaging.
Marketing your BigCommerce store online requires hard work and considerable time expenditure. There are, however, a variety of strategic pathways that can grow your customer base and expand your profits considerably.
Whatever method you select, make sure you have done proper research so you aren't leaving money on the table. If you are unfamiliar with these strategies or lack sufficient personnel, obtaining assistance from a seasoned SEO agency can be beneficial.