Curious about how to remarket social media? Fahrenheit Marketing outlines the significance of remarketing, how it plays a role in paid social media campaigns, and what are the newest features on these platforms that could amplify your remarketing strategies. Keep reading to learn more!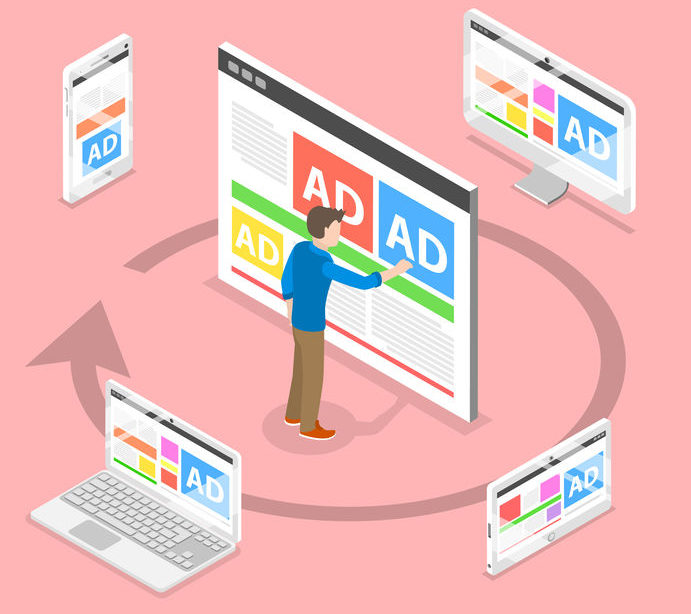 If you're in the digital marketing realm, you've probably heard time and time again how profitable remarketing campaigns could be for a business. But, if you haven't heard about this form of digital strategy, make sure to check out our article on our four tips to optimize your digital marketing campaign to learn the fundamental basics. Now, back to why this type of campaign is so awesome.

For background on the impact of remarketing, let's take a look at  some concrete statistics on the matter so you can get hard-hitting proof just how effective this form of strategy is:
Retargeted ads led to a 1046% increase in branded search and a 726% lift in site visitation after four weeks of retargeted ad exposure, a clear sign of heightened brand awareness and recall.

(Digital Information World)

Thirty percent had a positive or very positive reaction to retargeted ads, vs. 11% who felt negatively about them.

(Traffic Oxygen)

Website visitors who are retargeted with display ads are more likely to convert to your website.

(Digital Information World)

Convinced? Now that we've given you some reason to consider remarketing for your digital marketing strategy, let's look into the most noteworthy types; the types that are currently making waves in the digital marketing field and are most fitting for our evolving consumer public. The most notable forms of remarketing can be seen through the usage of Paid Social.
Paid Social is the elephant in the digital room. SEO and SEM have built their legacy through Paid Search, RLSA, and Organic Search and have been around for more than a decade, but Paid Social is fresh and evolving faster than its relatives.
Social Media giants like Youtube, Facebook, and Instagram are always introducing new features for advertising, and we thought it would be a great opportunity to emphasize why it would be beneficial to remarket on their platforms in this day and age and which features are brand new and ready to be tested on.

YouTube Remarketing
It's 2019 and no one can stop talking about using video for digital campaigns and for good reason.  Video is the most consumed form of media by the public, and come 2021 it is expected that 80% of online traffic will be video, so if you want to jump on the profit bandwagon, you better do it soon and make the switch to video.
Video remarketing operates the same way  as other forms of remarketing campaigns. When a user visits their website, a cookie is placed into their computer, and with that cookie the user is added onto a contact list for the company to remarket. So, when a prospective customer is cruising around the internet viewing video content, the company shows their ad in the commercial portion of that content. Easy, right?
There's a few reasons why video is becoming highly demanded and how it can better help you acquire conversions more so than other forms of digital remarketing; let's look into the specifics.

Mobile Users Prefer Video
Mobile is becoming popular to use when surfing through the web more than a desktop, so it can be a struggle to read or sort through information shown on a teeny-tiny screen. That's why mobile users find video content to be more appealing; it's an easily digestible form of content, it fits on their screen, and they don't have to go through extra steps in retrieving details when all of it is placed in a few minute video. To put it simply, we're getting lazy and we want content now.
In terms of remarketing, it's been studied that video remarketing receives 20% more conversions than traditional remarketing, which supports the points that I mentioned. Because of the accessible nature of videos, remarketing is that much more effective than other types of media.

Video Content is Interactive
The fun part about video remarketing is the ability to make it interactive. How do you make a video interactive, you ask? By making the user engage with the video through clicks, taps, or other similar actions.
Through engaging rather than passively watching, the user becomes a part of the ad's journey. They are now a part of the storyline and have invested their input into this ad. This is a great way to not only increase consumer participation, but to collect data and better define your customer. By applying interactive video to your remarketing strategy, you're guaranteed greater conversions.
Phew, what other trending remarketing campaigns are there? Oh yes, Facebook Remarketing.

Facebook Remarketing
The beauty about Facebook for digital advertising campaigns is that the entire platform is an opportunity to remarket. Any type of action by a user, whether it is a like, comment, or post on your business' Facebook page or advertisement can reel the user into a remarketing list. This internet giant is always creating fresh advertising campaign tactics for companies to try, so let's look at the newer ones that will amplify every digital strategist's remarketing strategy.

Facebook Stories
After Facebook Stories hit 300 million users, the company thought it was time to launch "Facebook Ad Stories" late last year, which brought the platform's digital advertising to a whole new level. 68% of users are said to use stories for at least three different types of social media apps, proving the growing popularity of this social media tool.
Tycoons of the social media industry believe that in the near-future, stories will replace newsfeed, which is why there's been a huge push for advertising in this form of media. This means more opportunity for brands to show off their products and services through engaging, creative visuals.
Additionally, stories are the perfect amount of time to keep a consumer engaged; AdWeek said themselves we are approaching the era of "Six Second Ads;" where we provide "snackable" ad content that wouldn't bother or bore a consumer who's wanting to view the entertainment they clicked on.

Facebook Messenger
Another relatively new ad feature on the platform that can be used for remarketing is Facebook messenger. There's a few versions of this advertising campaign, so let's briefly outline which ones they are:

1 | Destination Ads: Instead of sending users to a relevant landing page, this type of Facebook ad will direct users to a discussion via Messenger once they click on a News Feed advertisement.

2 | Sponsored Messages: This one is a bit more personal. Once a person has already interacted with a company's Facebook messenger, they are put on a remarketing list; the company can send out a message to the user through Facebook Messenger.

3 | Messenger Inbox Ad: Instead of directly messaging the consumers, brands have the option to display their advertisement on the app, which currently stands as the second most popular iOS app of 2019.

Instagram Remarketing
While other social media apps are casually jogging their way to be the reigning social platform, Instagram has been sprinting to the finish line this entire marathon. The usage of Instagram has doubled between 2016 to 2018, and revenue continues multiplying as the interface continues introducing new forms of advertising.
Since Instagram and Facebook Advertising are connected, naturally Instagram remarketing is similar to Facebook Remarketing: likes, comments, and other forms of engagement from their campaigns puts prospects onto a remarketing list. Instagram mainly markets through photo ads, video ads, story ads, but what's a new strategy that content strategists can use for remarketing?

Branded Content Ads
The bread and butter of Instagram is, of course, their Influencer Marketing. Brands can partner with popular Instagram users with millions of followers to promote a product or service, and this content is broadcasted on the influencer's profile.
However, Instagram decided to take it one step further and allow influencer advertisements to be promoted as any other typical ad known as "branded content ads."
Instead of the influencer's ad simply being shown on their profile or their followers' news feed, these ads can be shown like any other type of ad. It wouldn't matter if the user is following the Influencer or not to see this post, it will show up on their newsfeed.

____

Fahrenheit Marketing is a full service agency which specializes in web design, web development, and digital marketing. Our content strategy team can help you succeed through a variety of digital marketing campaigns, one being Paid Social Campaigns. Additionally, we are experts in Organic Search, Paid Search, Content Marketing, and Social Media Management. Visit our website and say hello to our team!