UX Design
UI Design
App Development
Firmspace is an upscale communal workspace for professionals such as Lawyers and Accountants.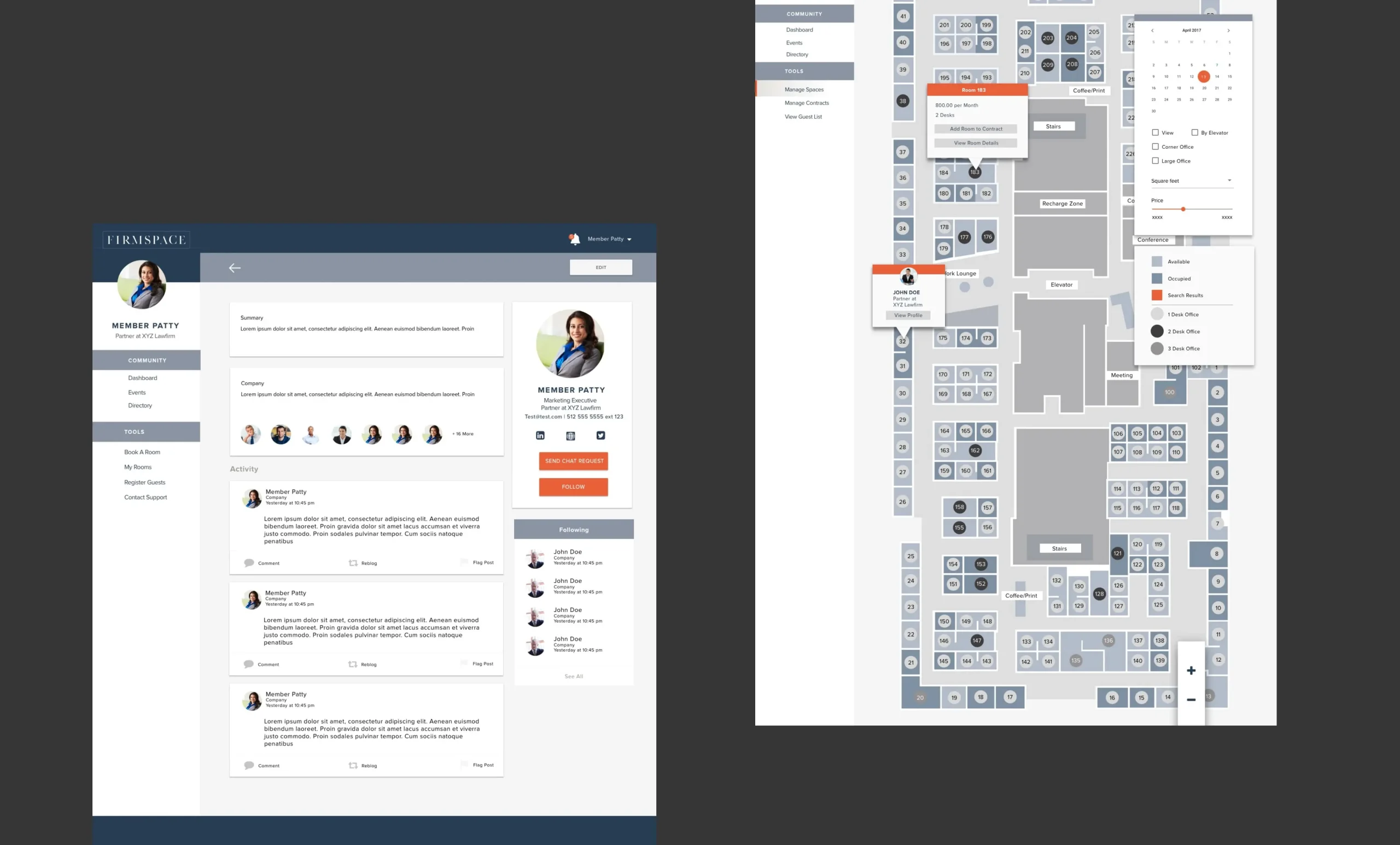 Firmspace wanted an application to handle day to day tasks for their employees. Also, a virtual space where residents can book rooms and participate in the community. The application was broken up into a Firmspace employee side and a resident side. The employee aspect allowed users to do tasks such as make contracts, view guest lists, and bill residents. The resident side allowed users to participate in a social feed, book conference rooms, and edit billing information.
They needed a robust app for over 8 user personas all with different permissions. They needed extensive User Experience work to make sure all personas interacted with each other seamlessly. Since Firmspace was in the middle launching, we worked with them to establish processes for billing and creating contracts through the app. The app was built using a serverless architecture using Amazon Web Services.
We began by first defining the users and organizing features based on their needs. After that, we created extensive user flows for tasks such as onboarding. Once we figured out how the experience flows, we created low fidelity wireframes with development in mind. We drew inspiration from Google Material Design to give the mockups a clean app feel.
The app has extensive features such as a social media feed and can be monitored by Firmspace employees. A live chat feature that allows residents to network and interact with each other. We created a freindly onboarding process to walk users though how to use the app. Also, created a live map so employees can effortlessly create contracts and track room inventory.
Scroll Here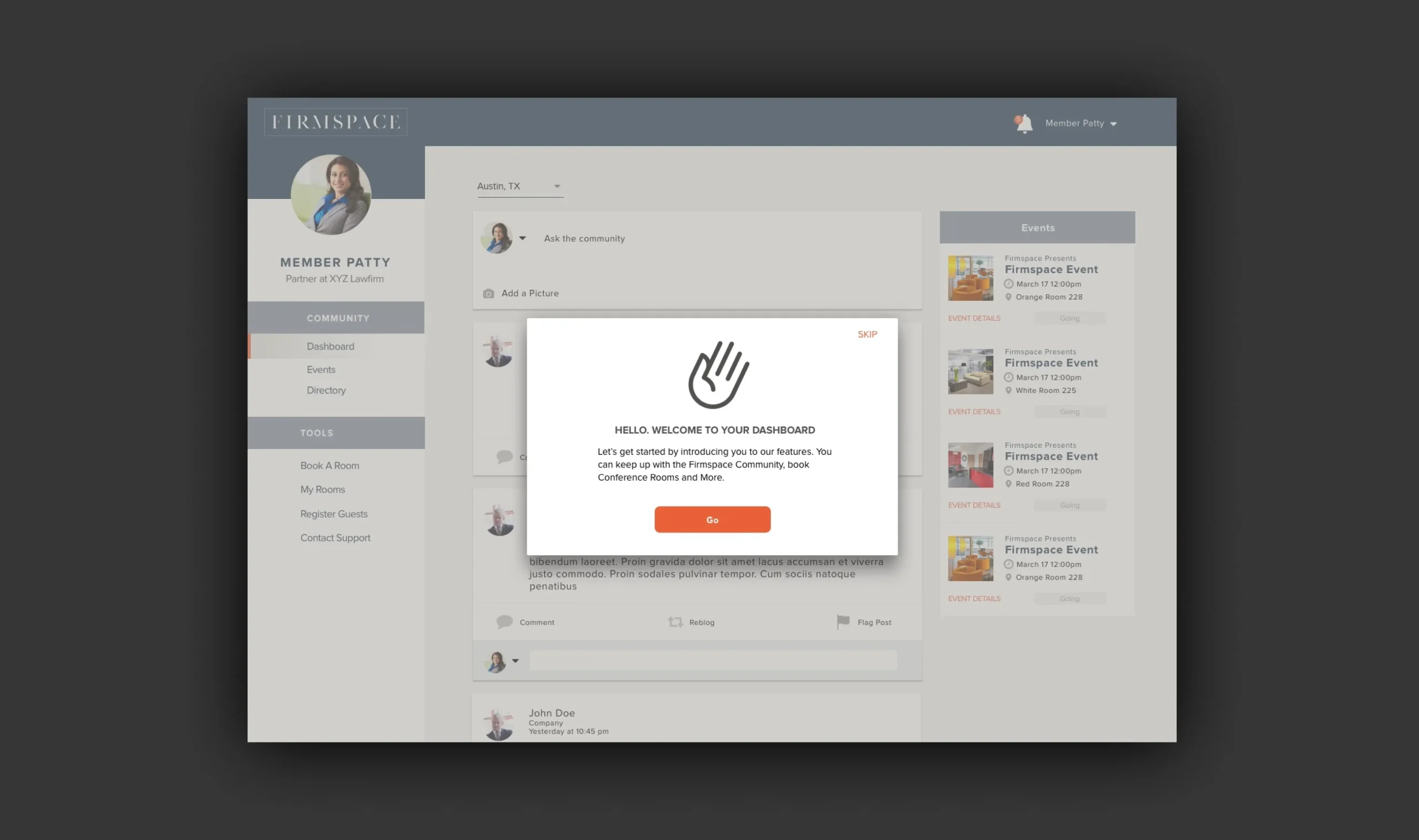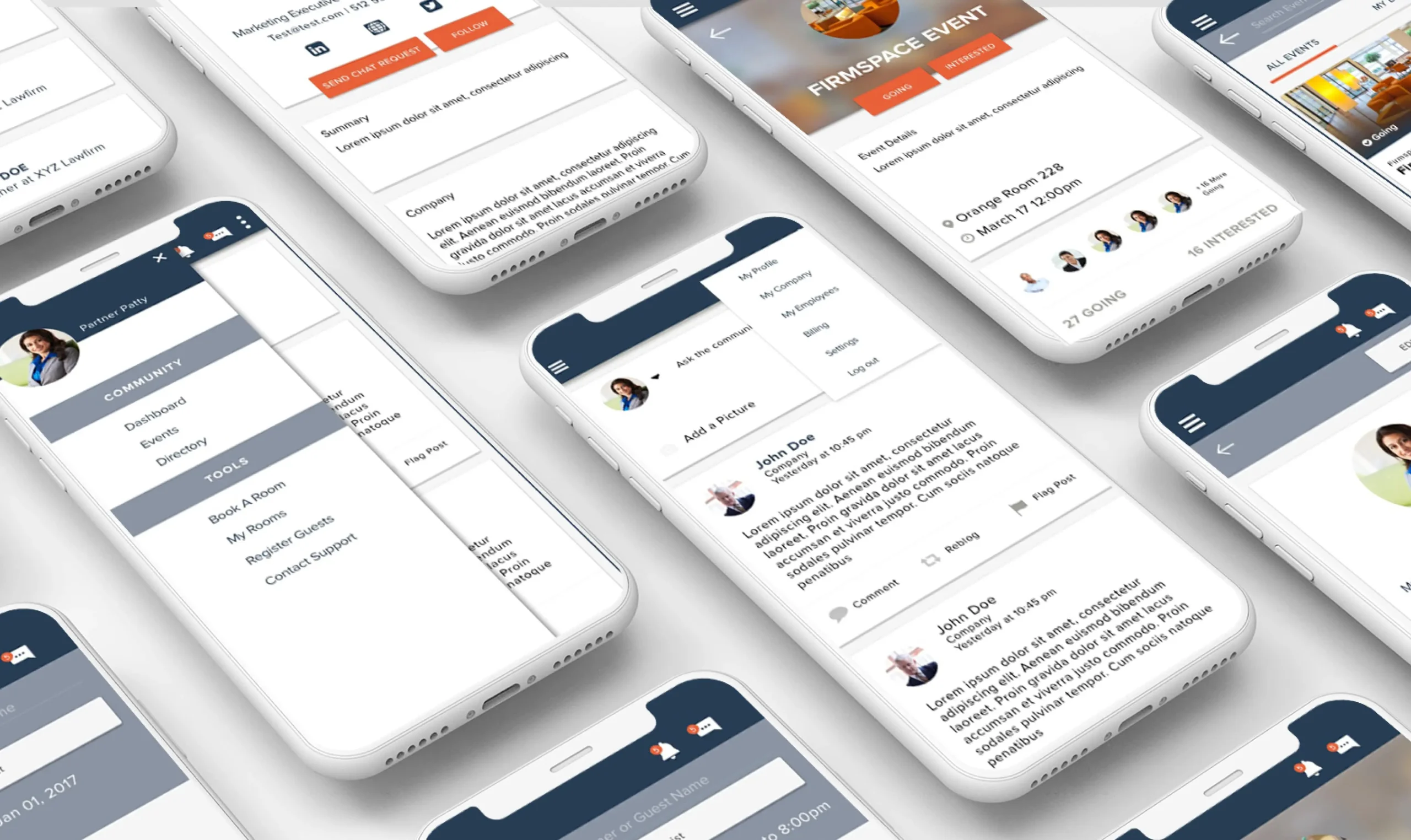 COME WORK WITH US
Like what you see?
Contact us to discuss your project. We're ready to help.