WEBSITE REFRESH
DEVELOPMENT
When NCTA, the toll collection and customer service organization for all highway toll facilities in North Carolina, needed a website redesign, Fahrenheit was happy to take on the challenge. With existing public-private experience, they knew Fahrenheit understood the particular needs of a business relationship them. Likewise, they knew that our ability to meet their stringent requirements for data and service fidelity had been tested and passed muster. We knew our developers could curate custom solutions to design and build a website that would not only fulfill NCTA's unique requirements but streamline the toll payment process for North Carolina drivers.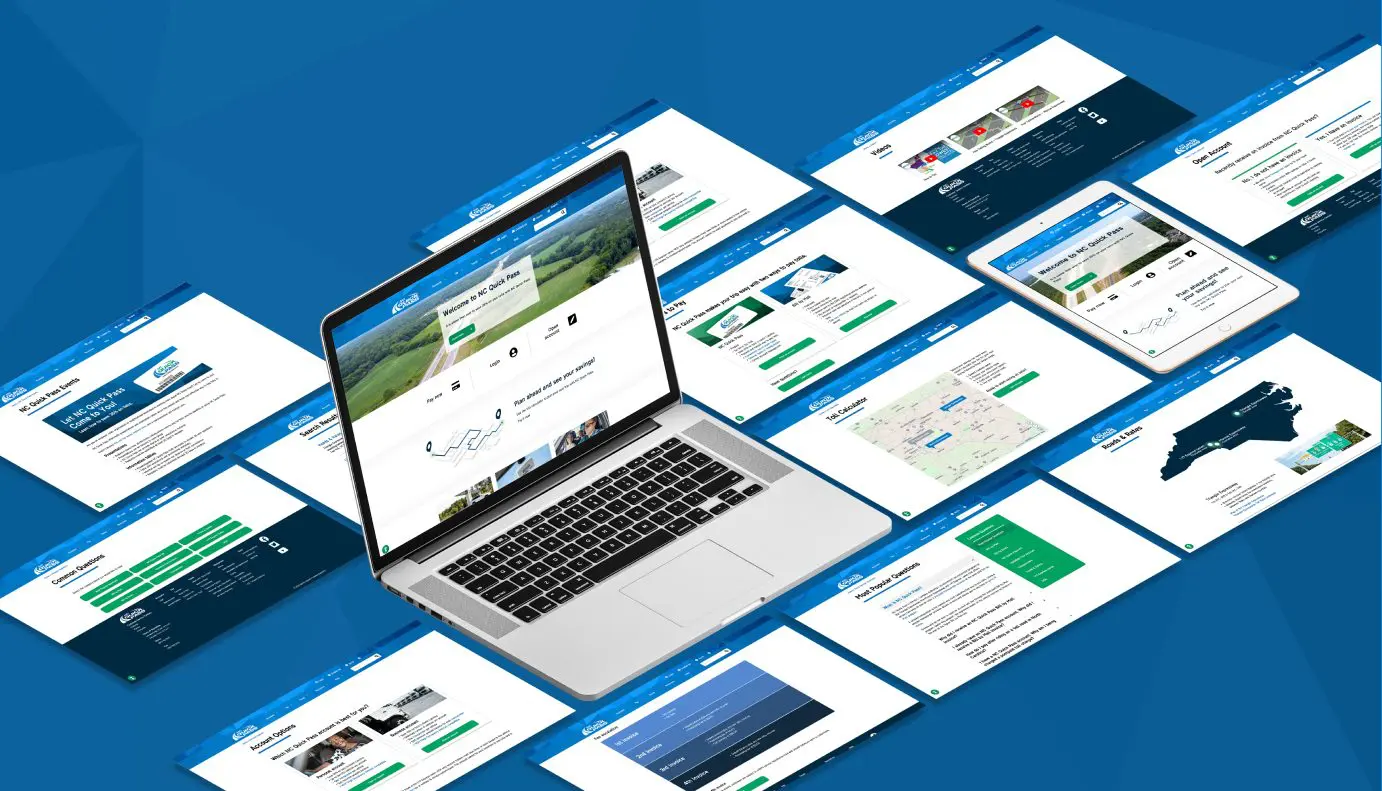 GOALS
As a tollway website, it needed to offer an intuitive user interface
Clear CTAs
Secure payment portals
Create clear pathways for users to pay their tolls in order to keep customer satisfaction high
RESEARCH & PLANNING
Our web developers conducted extensive research on NCTA's existing website. We led a thorough competitive analysis and outlined necessary features that would improve navigability and usability. We found that NCTA's previous website lacked user experience design principles and engaging content. We also uncovered issues with technical aspects of their previous website.
DESIGNING SOLUTIONS
We wanted to modernize the design as well as integrate and implement new backend functionalities to improve user experience. We added a home page video section to increase customer engagement, added relevant imagery, introduced purposeful CTAs, and updated the site to Elementor Pro. We also crafted a custom Elementor widget to enable users to contact support and demystify the toll payment process.
Scroll Here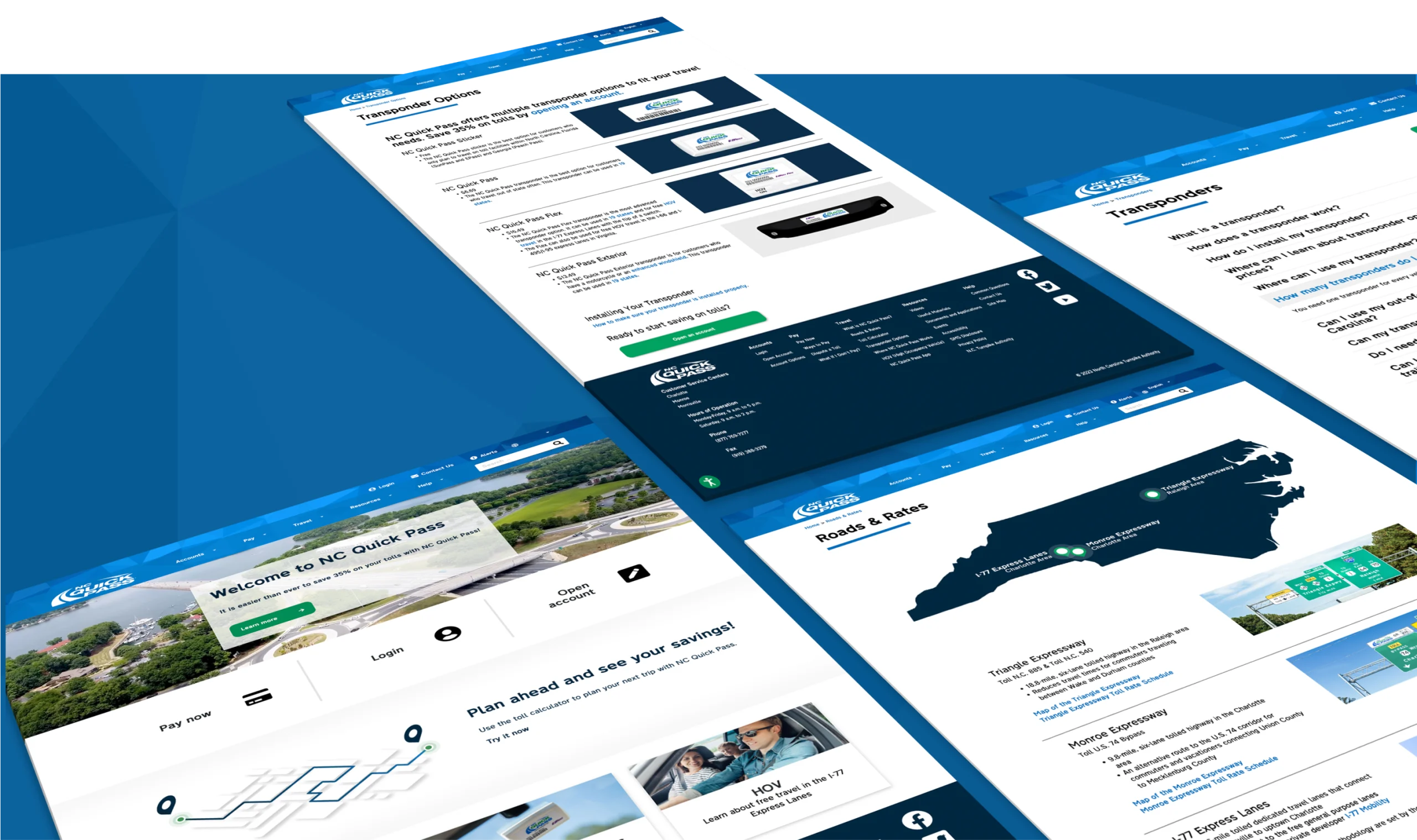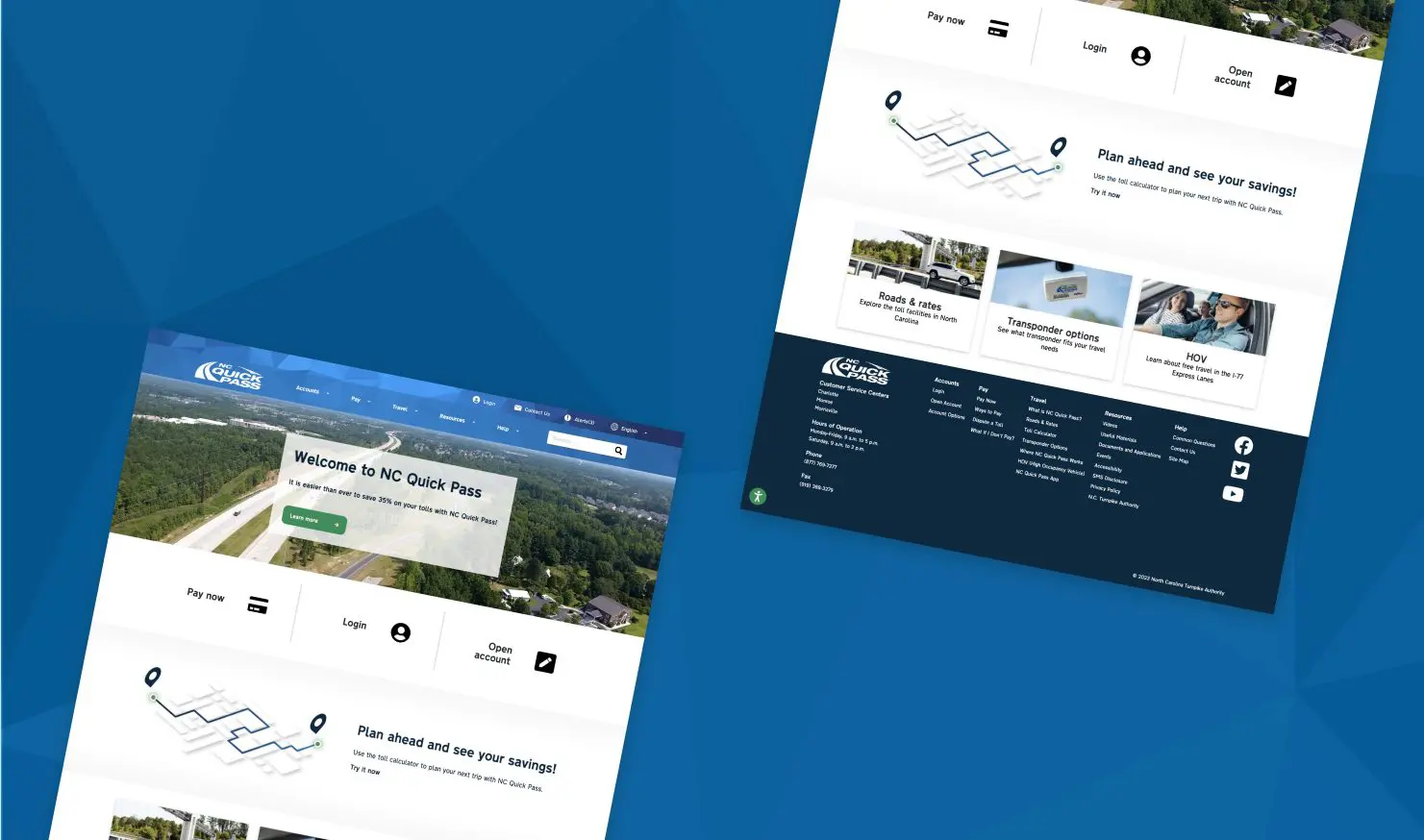 THE OUTCOME
Fahrenheit was able to provide NCTA with a complete redesign of the front-end website plus the development and integration of the front-end with backend systems. At Fahrenheit, we believe partnerships bring profit, and that goes both ways.
We provide as little or as much ongoing support as our clients desire, maintaining client websites by making sure licensing is up to date and individual changes to content and styling are possible to meet our client's ever-changing expectations.
Fahrenheit has maintained and developed several transportation sites over the years: we can't keep the traffic flowing or solo riders out of the HOV lane, but we can keep the sites that support this bustling industry working reliably.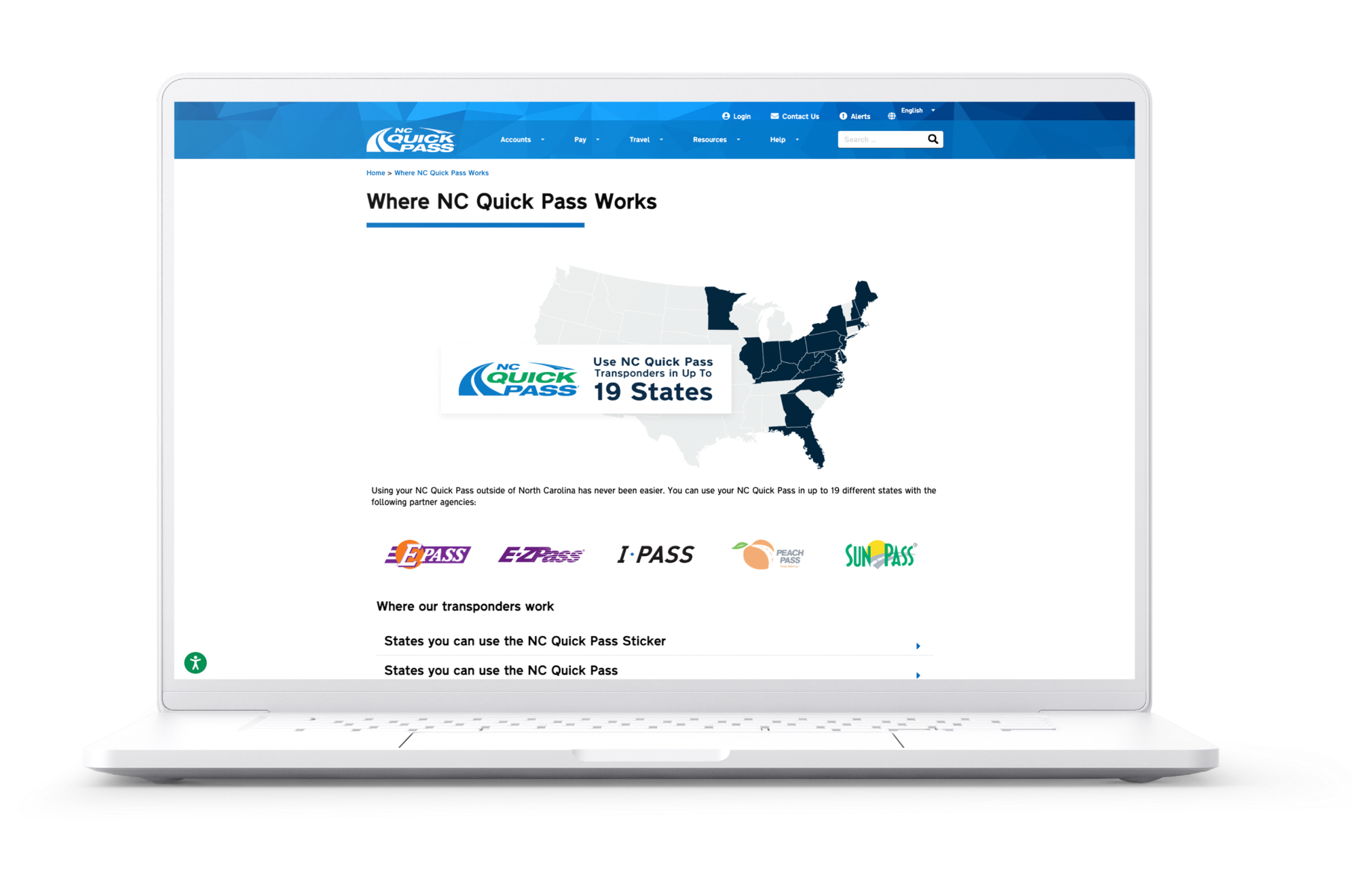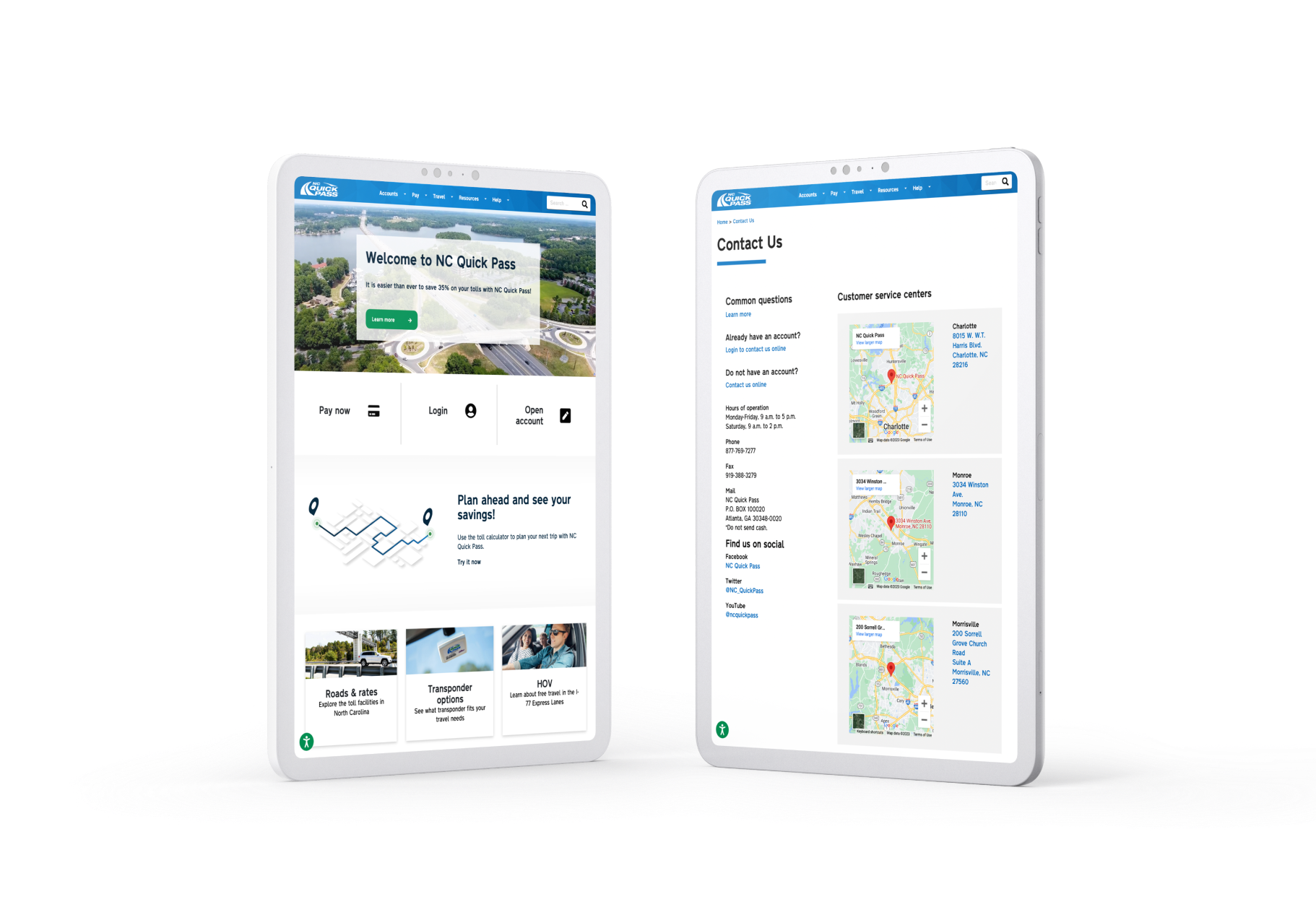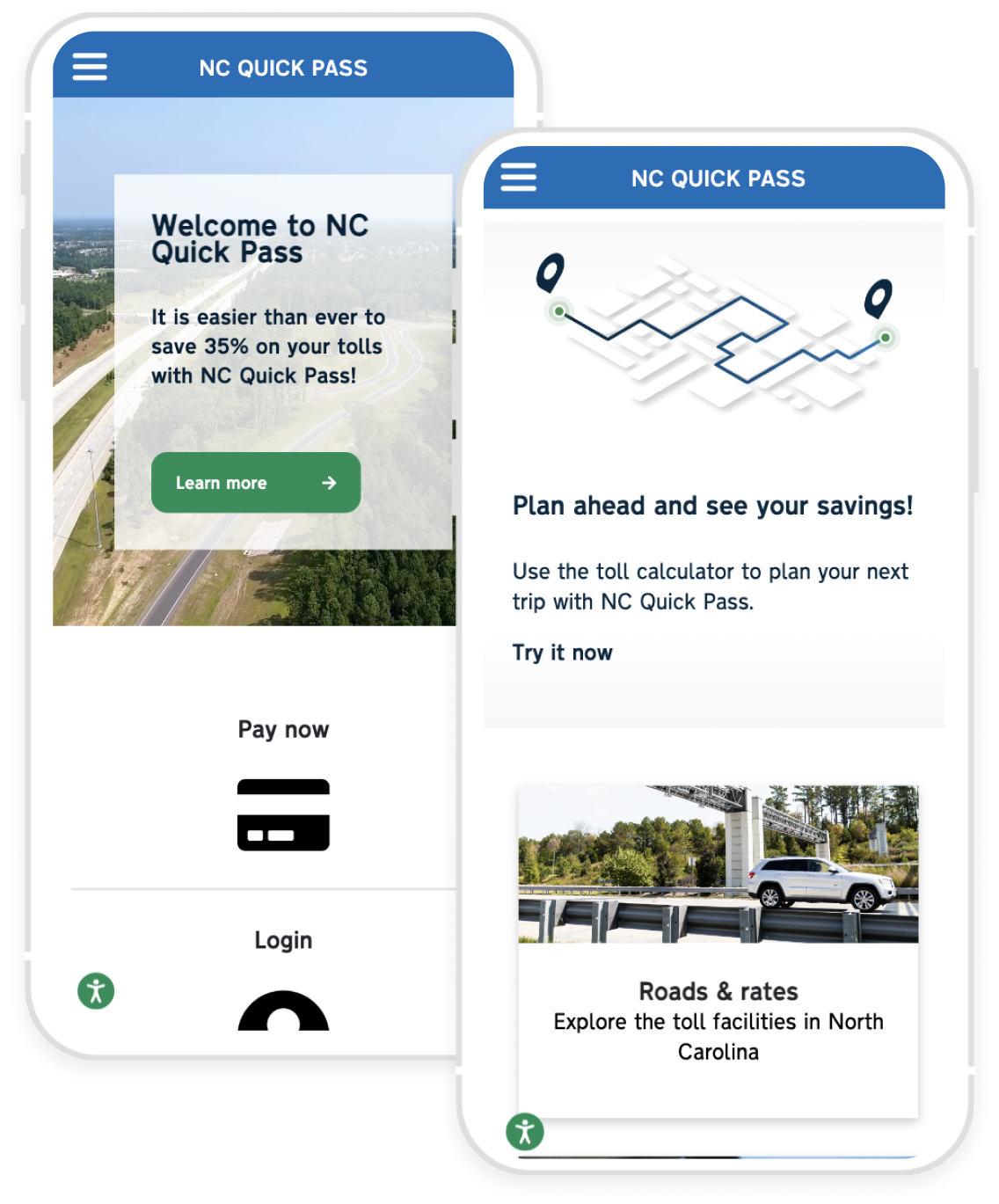 Come Work With Us
Like what you see?
Contact us to discuss your project. We're ready to help.