Right Decisions. Right now.

---
Education is power. The Right Decisions Right now initiative seeks to empower young minds to make the right choice when it comes to tobacco usage. This is a national initiative that has been widely used in and out of classrooms.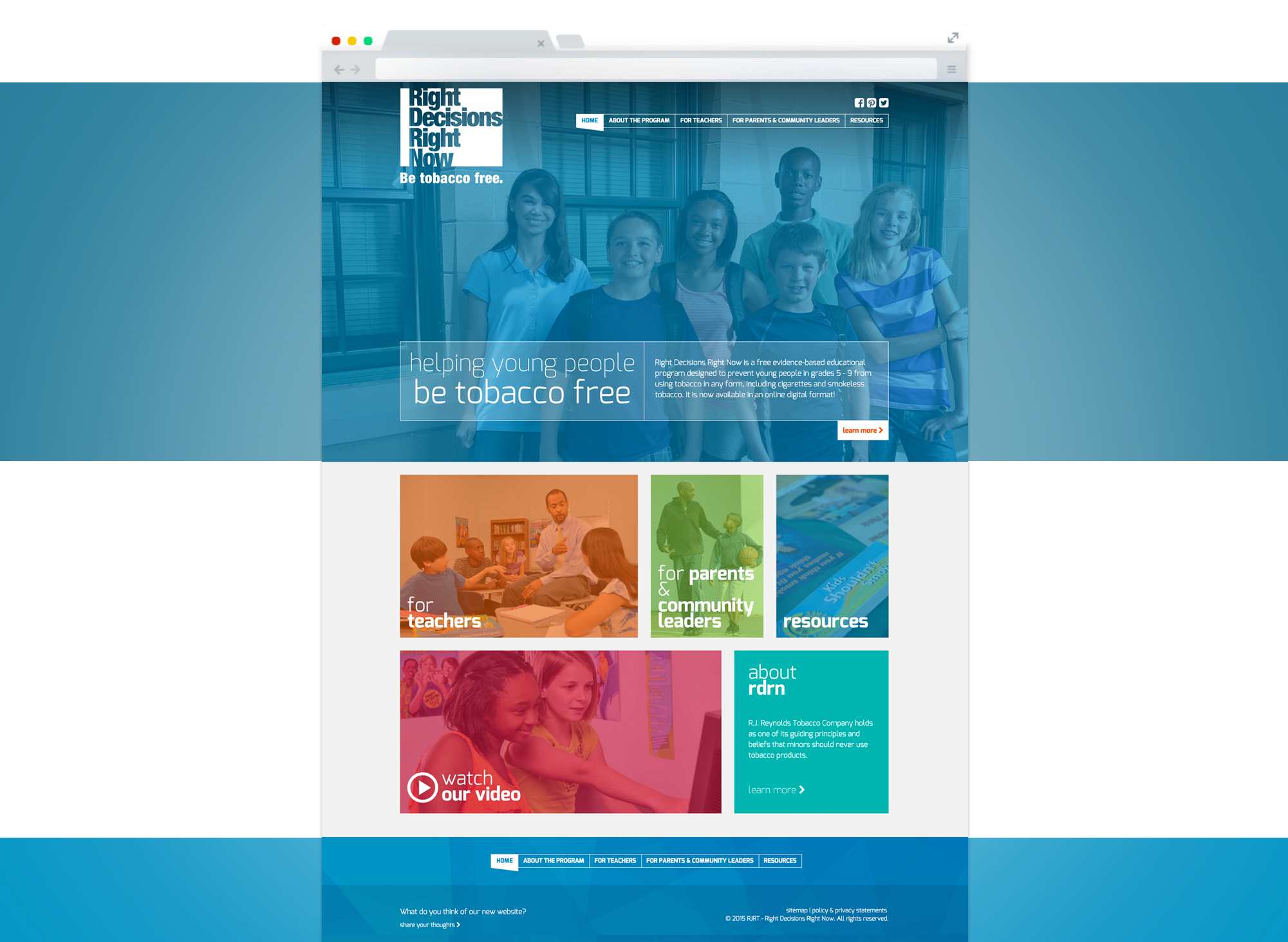 Diagnosis

---
Prior to the redesign, Right Decisions Right Now was missing the connection with its user base. The content of the site is primarily used by teachers and parents around the country, though the site was designed as though it was targeting pre-k students.
Design Concept

---
A clean and objective concept was presented and very well received by our controlled test. Simple and intuitive, the site is much more effective in delivering vital information in a sober yet not stuffy manner.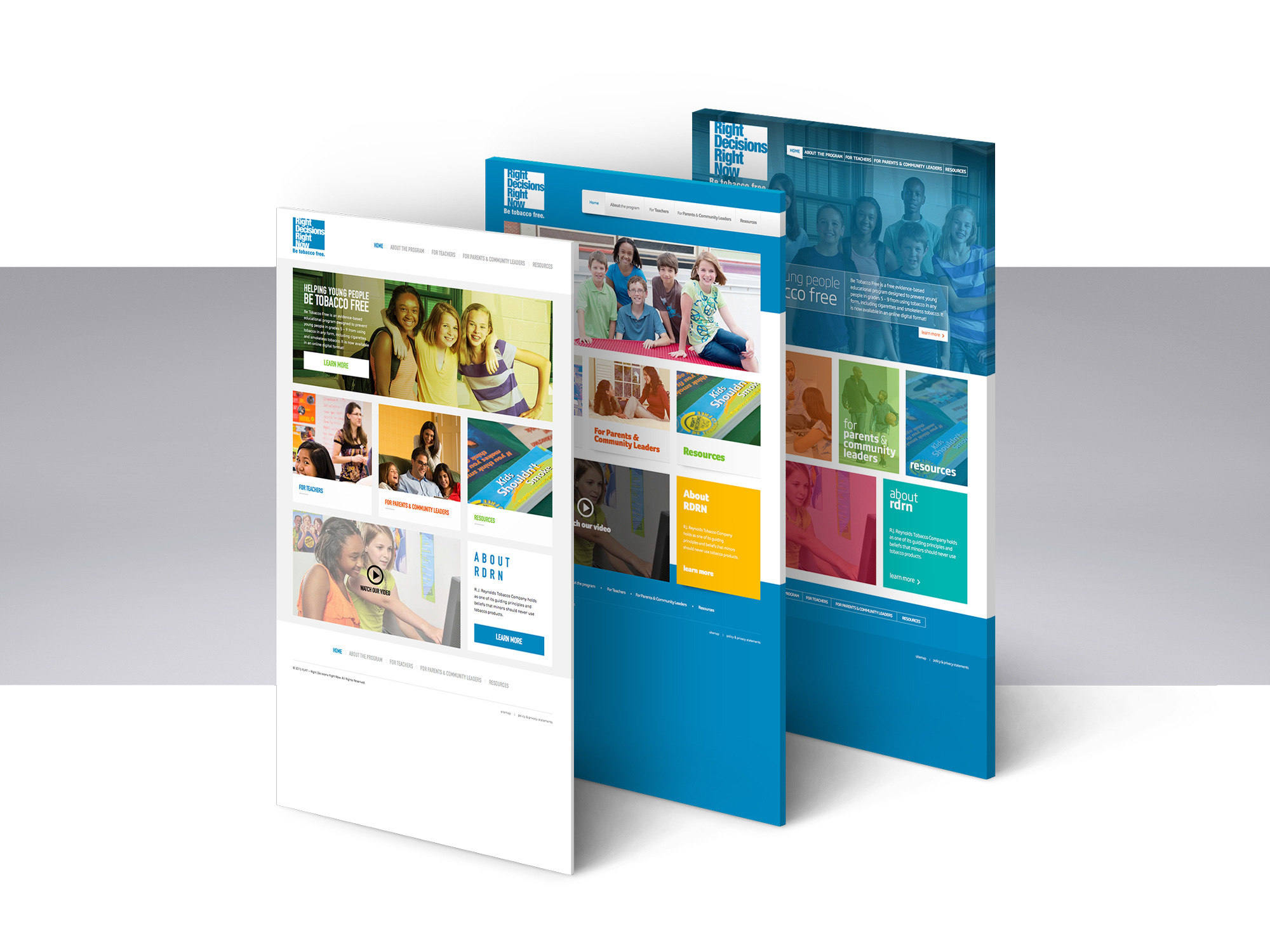 General Design

---
As a content-driven site, Fahrenheit felt it was important to create a site that would deliver lots of content in an organized and elegant way. Lots of white space marked by bold colors, always prioritizing the content over the imagery. Unlike other programs that seek to entertain, this particular effort was designed to inform.
Results

---
Success! RJ Reynolds proudly supports education and awareness and we are happy to be a part of such initiative. The website was well received by educators and parents, and children are consuming the content through their instructors without any hindrance. The well organized content, tests, assessments and apps are well categorized and geared to specific subgroups within the overall target audience.
Next case study

---