Whether you are an established eCommerce company or you've just created your first Shopify storefront, gaining and retaining customers is key to growing and maintaining your business. Incorporate these six proven methods into your Shopify marketing strategy to gain new customers, boost conversion rates, and drive revenue. 
1. Grow Sales with google Shopping Ads
A surefire way to improve your Shopify store's visibility is by employing PPC advertising. This advertising method can be used on a variety of channels including Meta, Google, and other social platforms and search engines. Even with a minimal daily ad spend, you can gain exposure and reach the right customers.
By far, the most trafficked forum for shoppers in the purchasing mindset is Google Shopping. Google Shopping ads are a viable avenue for marketers looking to target audiences doing product research or choosing a particular supplier. This ad type can be served dynamically across Google's ad ecosystem: search, display, video, and app, meaning individual imagery will be matched with appropriate headlines for each viewer, based on their intent, browsing history, similarities to other ads they have engaged with, and the device and channel they are using. 
Google and other advertisers will gladly accept your money without providing strategy. Before launching your ads, conduct thorough research on which target keywords and audiences you want to compete for. Choosing the right words to match the intent of the ad will help you connect with shoppers at the right phase of their buying journey. 
Likewise, you'll want to train advertisers about your customers or risk being shown to unlikely buyers. Giving advertisers permission to spend your money can teach you about the effectiveness of your individual ad collateral but for most, that is an expensive experiment. Instead, be intentional by doing research. Fahrenheit has extensive PPC experience and can be a partner to maximize your dollars.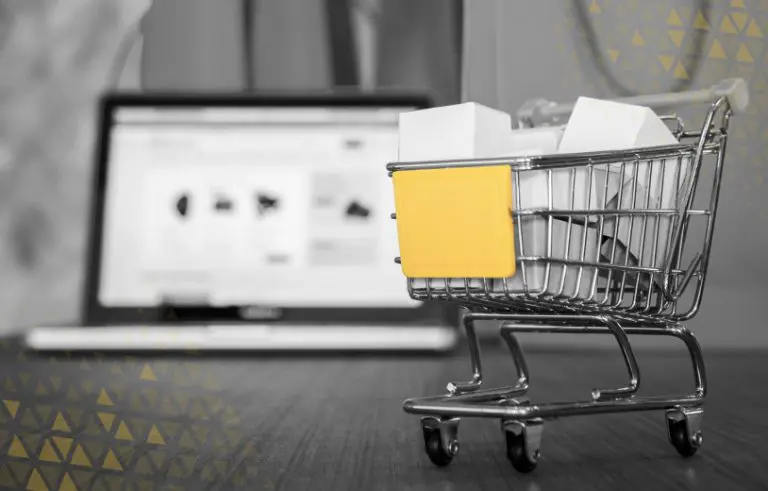 2. increase visibility with seo
As mentioned above, making sure your eCommerce store is being presented to (served to) customers in the right mindset, at the right time, is essential for success. To do this, the search engines need to understand both your pages and your products, accomplished through search engine optimization. This is a process that happens on both sides of your website: customer-facing and behind-the-scenes.  
Some SEO elements cannot be easily altered like inbound links or the age of your website, but your site structure, internal link building, and defined user journey can make a huge difference in your search result rankings. Ultimately, it is about providing value to users, and the sites that do this well will see the rewards.  
Optimize the technical aspects of your Shopify store, including site structure, title tags, meta descriptions, headings, URLs, and schema markup. Schema are signals to the search engines about your products that help the bots and crawlers understand what your product is/is not. 
You should identify and create product categories, subcategories, and names tailored to what people are searching for. On the page, you should also optimize your product listings; which is expanded upon in the next section.
Those who take their SEO seriously understand there are many aspects to a successful SEO strategy for eCommerce. It's important to understand that optimization doesn't happen overnight, evolves with natural market forces, and requires sustained effort from marketers and web developers. 
"
"
Those who take their SEO seriously understand there are many aspects to a successful strategy for eCommerce. It's important to understand that optimization doesn't happen overnight, evolves with natural market forces, and requires sustained effort from marketers and web developers.
3. Optimize Product Listings
A key facet of SEO for eCommerce: product listing optimization. At the very least, this means categorizing and describing your products correctly, as well as providing your unique selling proposition and answering the frequently searched questions about your product. 
Keyword research can be monotonous, but it's necessary for Shopify store owners looking to increase product visibility. If your customer can't find your product, they can't buy it. Perhaps worse, they might find you while searching for something else entirely, quickly leaving your store – which signals to the search engines that you are not solving the needs of shoppers. Now they are less likely to show you to others. You need to communicate what you have to offer proficiently.
Begin your Shopify store's product listing creation or restructuring with thorough keyword research. Remember: you know your product well, but shoppers may be at the beginning of their search or not understand the nuance of your descriptions. Start with broad keywords relevant to the product or service you are promoting. Identify each keyword's search volume and difficulty ranking (a measurement showing the saturation for a particular term, correlating to how expensive it may be to advertise for). You can also include long-tail keywords in your product descriptions to improve organic SERP rankings even further. 
Remember: if your product name contains a branded term, keywords won't be as relevant. That could cause you to miss some exposure; finding clever ways to define your branded product without sacrificing exposure is the work of marketing professionals. While the guidance is simple, the execution takes expertise.
Answering the questions/terms people actually search for grants a lot of exposure to the product pages that provide effective answers. Surprisingly, the difference between the two searches "White Canvas Sneakers" and "Canvas Sneaker in White" is thousands of monthly searches. Knowing and anticipating what people are searching for is the key to success.
4. Leverage a custom theme
There are over a million Shopify stores across the globe. If you want to stand out from all the other players, leveraging a custom-developed Shopify theme may be the differentiator, but we're not just talking about how you appear; it's about function as well. 
Because pre-built Shopify themes are designed to be one-size-fits-all, they have extra components that may not be relevant to your business. Extra features can actually slow your website and decrease performance, meaning the search engines are reluctant to recommend your site to qualified searchers. 
With custom development, you gain streamlined code allowing for the fastest load times. Professional web developers also know to employ SEO best practices such as meta tags, title tags, and schema markups which will increase your SEO ranking and boost visibility. 
Custom Shopify development is tailored to your store's specific goals. Web developers can incorporate tailored functionalities for your target customer's purchasing journey and your back-end business processes. Developers can code nearly any behavior for your site, streamlining the conversion process. They can also ensure your Shopify store has a logical flow and intuitive user interface while building custom design elements that best embody yo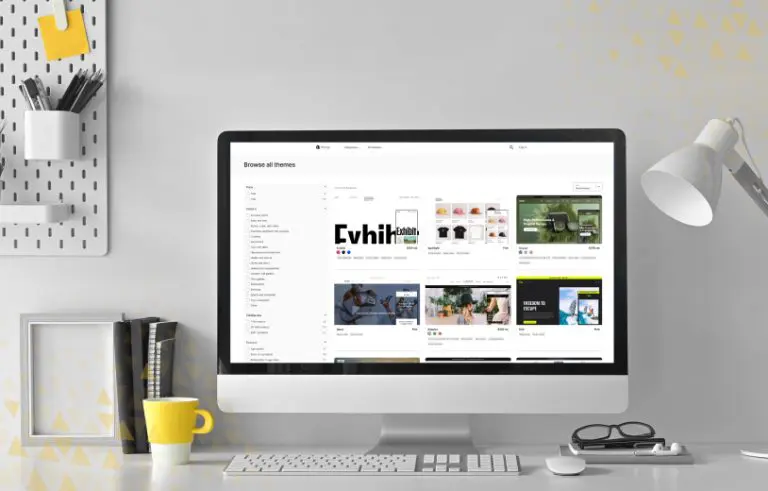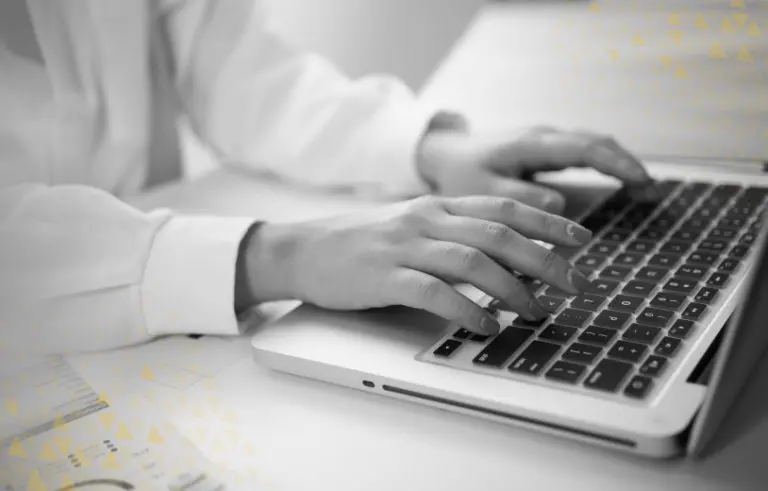 5. build your brand through blogging
It seems just about every website has a blog page these days. While creating high-quality and relevant blog posts is time-consuming, its payoff can be tremendous. 
Not only can a blog targeted at each stage of your buyer's journey find people where they are, but it creates an SEO-friendly funnel through which your shoppers see your brand as an authority they can trust. 
Implement content marketing with the potential customer in mind. Identify common pain points and write content designed to alleviate obstacles in the purchasing journey. Don't forget to make it shareable. Write digestible content readers can share through word-of-mouth and social media. Don't forget the purpose. Incorporate natural calls to action throughout your blogs. 
While readers will go on a journey toward conversion, there is an entirely different purpose your blogs offer your site: SEO. Not only should the pages be structured logically, but you can also tag your blogs into different categories, making content accessible and easy to find. Your site and URL structure demonstrates which content belongs together and which web pages exist as conversion vehicles. 
Your internal and external linking should be deliberate. Have a plan for how you link to other landing pages, incorporate signup forms or gateways, and foster social sharing. 
If you are new to Shopify or ready to approach your eCommerce marketing with contemporary strategies, you can reach out to a Shopify Marketing Agency like ours for help. 
6. Consider Free Shipping
There are many ways to differentiate your eCommerce website. Shipping costs tacked on during checkout can dissuade customers at the very end of their purchase decision, leading to abandoned carts. Shoppers see a last-minute cost increase as deceptive or suddenly suffer sticker shock. Shopify is packed with ways to include shipping, handling, packaging, fees, etc into your product pricing without overwhelming your shoppers, but these methods aren't apparent to the casual store operator.
By streamlining your checkout process, you will see fewer abandoned carts. But it can also be a powerful promotional tool. Some stores offer free shipping after a specific dollar amount spent, during a set period, or for a specific amount of purchased products. 
Emphasize free shipping as an added value in product listings and landing pages throughout your Shopify store. If customers view it as a benefit rather than a given, they are more likely to convert. Consult with a Shopify expert to see what free shipping and other promotional pricing strategies can do to increase cart value and lower abandonment.
Let's talk shopify strategy
As you may have gathered, Shopify marketing is not a one-size-fits-all discipline. And it takes work. Depending on the benchmarks and KPIs you'd like to hit this year, different marketing tactics should be selected. 
At Fahrenheit, we have extensive experience marketing Shopify stores of all sizes and industries. Whether you want to restructure your store, take a deep dive into your SEO, or learn more about PPC advertising, we employ digital specialists across disciplines. We can answer any questions you may have about eCommerce marketing. Reach out and let's talk strategy.