If you run a business, large or small, you've probably been advised to focus on your local SEO. But why is local SEO so important? How can you properly leverage it to improve your conversions and bottom line? It's crucial to understand the similarities and differences between local SEO and traditional SEO so that you can master and implement a local-specific strategy.
Local SEO is the practice of optimizing your web presence to target audiences who are conducting searches with local intent. Local Intent applies to any search query where google deems the searcher is looking for a local result. For example "cleaners near me" or "dentist's office." Google has changed its algorithm and is now favoring search results based on proximity. Local searches within Google are split into two main types of search results. The "Local Pack" is displayed at the top of the page, and the organic search results appear under the Pack. Ranking on either type of search results can drive significant results for your business.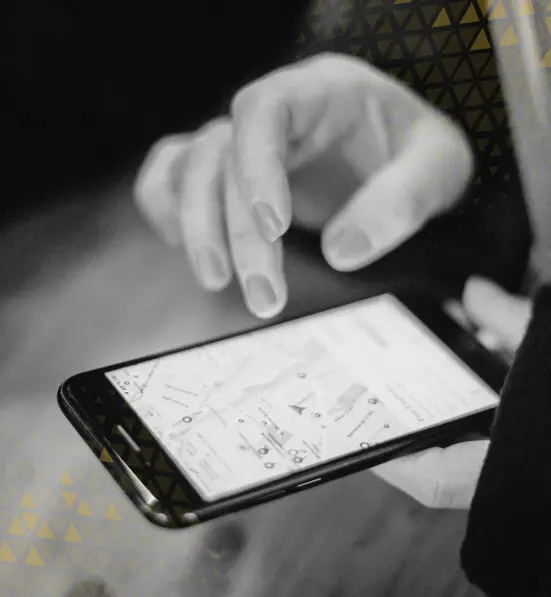 Why is ranking locally important?
Ranking locally is vital to capture audiences who are near your business and have an intention to convert. Whether you own a brick-and-mortar restaurant or a massage parlor, search engine users are constantly searching for products and services near them. Considering that there are 8.5 billion Google searches a day and 49% of all Google searches are done with local intent, Local SEO is a vital addition to your marketing mix.  Additionally, Local SEO leads to better returns on your marketing dollars because you are targeting users who are already in-market for your product or service.
"
"
Considering that there are 8.5 billion Google searches a day and 49% of all Google searches are done with local intent, Local SEO is vital addition to your marketing mix.
Understanding The Local Pack
The Local Pack is three select businesses Google displays at the top of a search engine results page. These businesses are not shown as direct websites but are pulled from the Google Business Profile directory. To win a spot in the esteemed Local Pack, you must have a Google Business Profile page that Google deems worthy. Google compiles the three-pack based on geographic location, relevance to search queries, ratings, and SEO factors like content and meta descriptions.

Landing a spot in The Local Pack gives your business a unique edge. 50% of users who make a search query on their mobile device will visit a nearby business within 24 hours. Your website traffic will soar. It is actually 60 times more likely a customer with local intent will see your business listing. However, as with any SEO ranking, you can easily slide out of the Pack. Continuing to monitor and optimize your discovery channels, respond quickly to customers, and updating your GBP profile can help you to maintain your standing.
Who Needs Local SEO?
Most businesses can benefit from Local SEO, but there are a few types of businesses that Local SEO can be especially advantageous for. Some of these include:
Service-based businesses
Multi-location brands
Local businesses
How can I Improve my Rating?
Customer Reviews
Customer Reviews are the first things users look at when deciding whether or not a business is credible. Building your reputation online is guaranteed to drive more conversions. Encourage customers to leave reviews, and make it a seamless process to avoid pain points. Once you have ample reviews, your local SEO rating will soar.
Service-Based Keywords
It's important to recognize the difference between SEO and PPC keywords. Targeting service-based keywords like "pressure washing near me" can help your business reach local audiences who are already in the market for your product/service. Question-based search queries are more common than ever, so it's important to focus on local content that answers questions related to your offerings.
Link Building
Understanding the importance of link building for SEO is also vital for ranking locally. Including relevant links (both internal and external), will bump up your local rating while driving traffic to other pages on your website, and optimizing question-based searches enhances the user experience.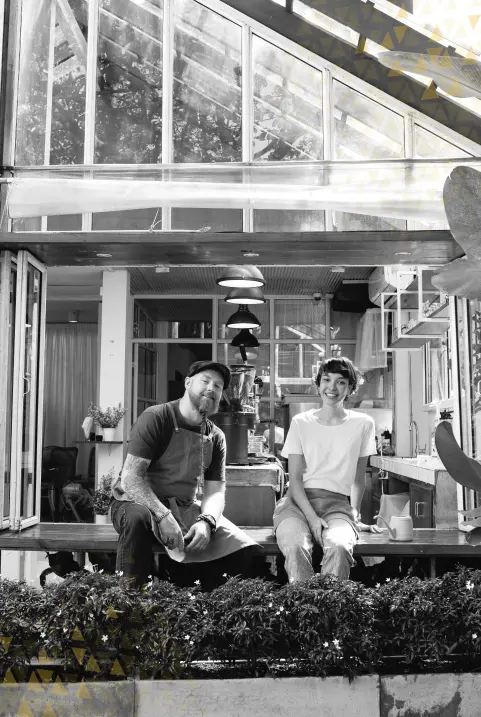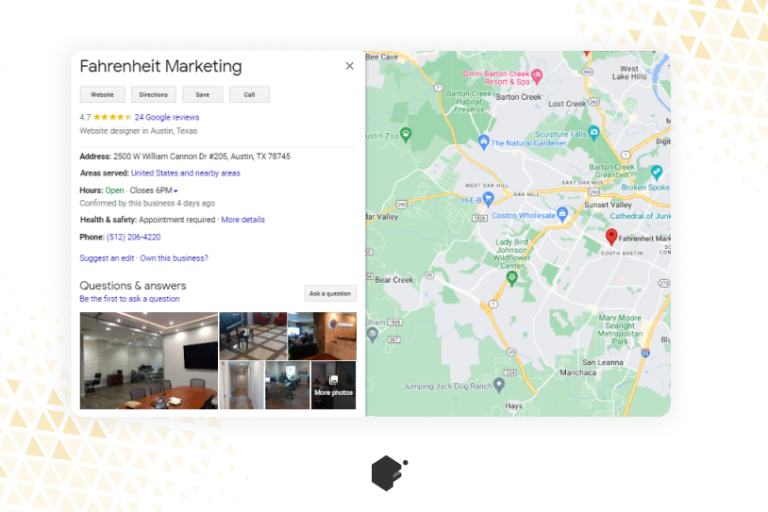 Optimize Your Google Business Profile
Ensure your GBP is up to date. Include relevant links and contact information, and encourage customers to leave reviews. Make sure to routinely upload quality photos so customers know you are still in business.
Think about the last time you viewed a business with no reviews or missing information. Consumers make snap decisions on whether or not a business is credible. Make sure you are doing everything you can to present a legitimate, professional image.
Create Local Content
Creating feature-rich and relevant content is extremely valuable when it comes to any form of SEO. Your content should be deliberately tailored to your local-specific strategy. Consider answering commonly-asked local questions, creating community-centered social media posts, or writing showcases on local events and news stories. Question-based search queries are more common than ever, so it's important to focus on local content that answers questions related to your product or service.
Mobile-friendly design
You should also consider the importance of responsive web design. More and more search traffic is done on mobile phones, so your site must be crafted to run smoothly and responsively on a variety of devices and screen sizes.
Pay attention to your competitors
You should be routinely running analyses to discover how you are ranking against competitors on search queries, engines, and content quality. These analyses will allow you to uncover any areas where you may be falling behind, and strategically remedy them.
Maintain your online presence
All information should be routinely updated with business hours, contact information, and accurate products/services offered. If an interested user encounters a broken link or an inaccurate phone number, it can dissolve trust and/or cost you valuable conversions. Remember that this is important across all customer discovery channels.
Benefits for your Business
Drive more conversions– ranking high in local SEO eliminates extra steps in the conversion process. Users can call your business directly, and find directions and hours, all without having to visit your website
Reach more people– increasing visibility through local SEO will put your brand in front of more viewers, increasing brand awareness and targeting users who have already displayed local intent.
If you are a business owner or marketing manager that values local traffic, it is vital to implement a local SEO strategy. Maximizing your GMB profile, creating valuable and relevant content, and conducting competitive research are great ways to improve local SEO for your business goals. Have questions about our SEO services? Fahrenheit Marketing has answers! Reach out to our friendly team of marketing experts.